Tortilla Republic was started by a group of friends who desired the same kind of modern, yet authentic Mexican cuisine available to them on their many trips to Mexico. They sought to educate guests on the depth and quality of regional Mexican cuisine beyond the typical rice and beans and burrito offerings. As the brand expanded across geographies to different locations, the design elements were no longer cohesive.
Our team reimagined the visual identity of the brand to evoke the bright colors and celebratory atmosphere of a Mexico's vibrant design and food culture. Oranges and pinks inspired by the architecture and street markets of Mexico City extend throughout the menus, environment, and website. A flock of four eagles act as Tortilla Republic's brand ambassadors, representing core cultural values.

Inspired by friendship, a respect for food, and a deep love of the vibrant culture of Mexico, Tortilla Republic is a place for people to come together and celebrate life over authentic Mexican dishes.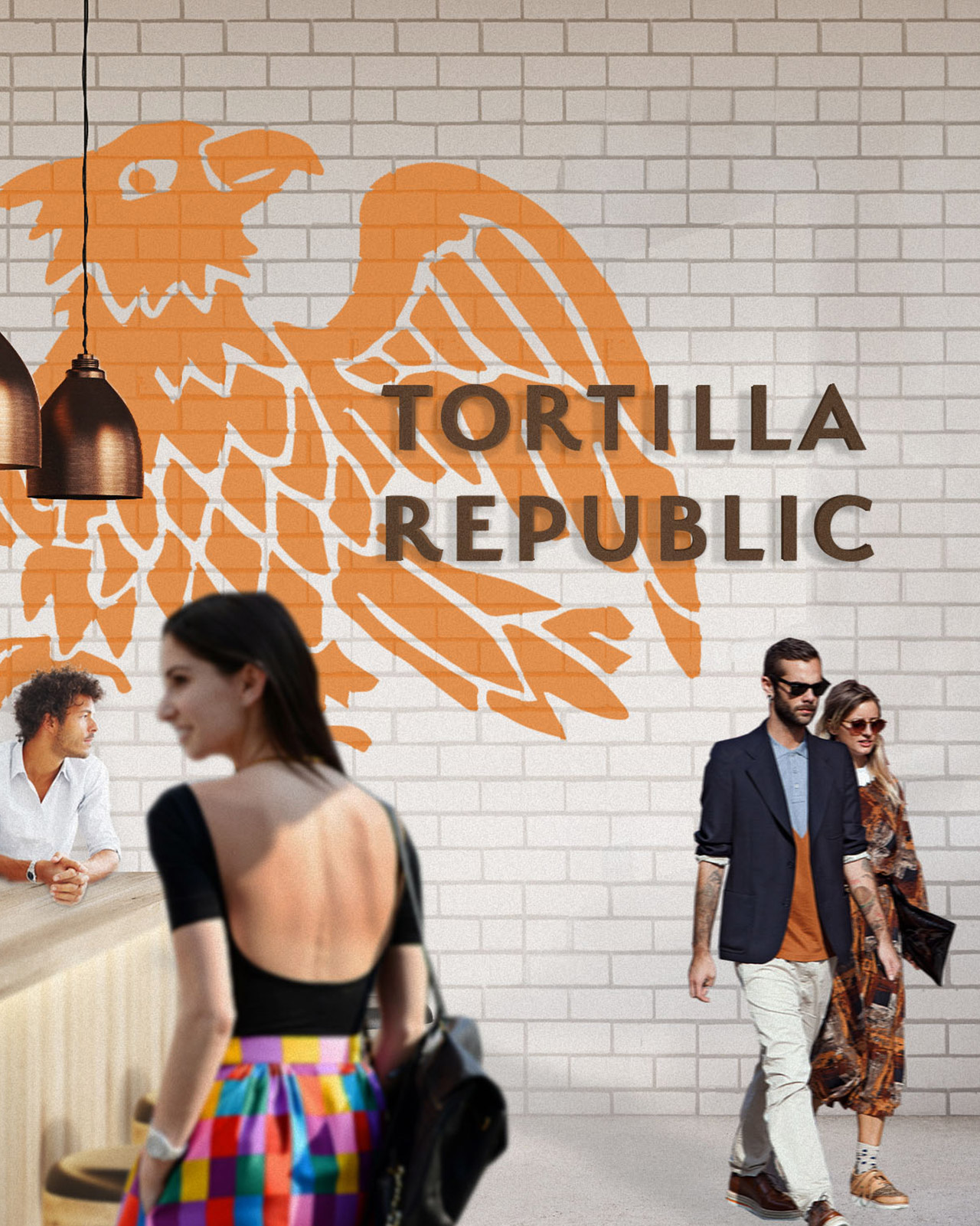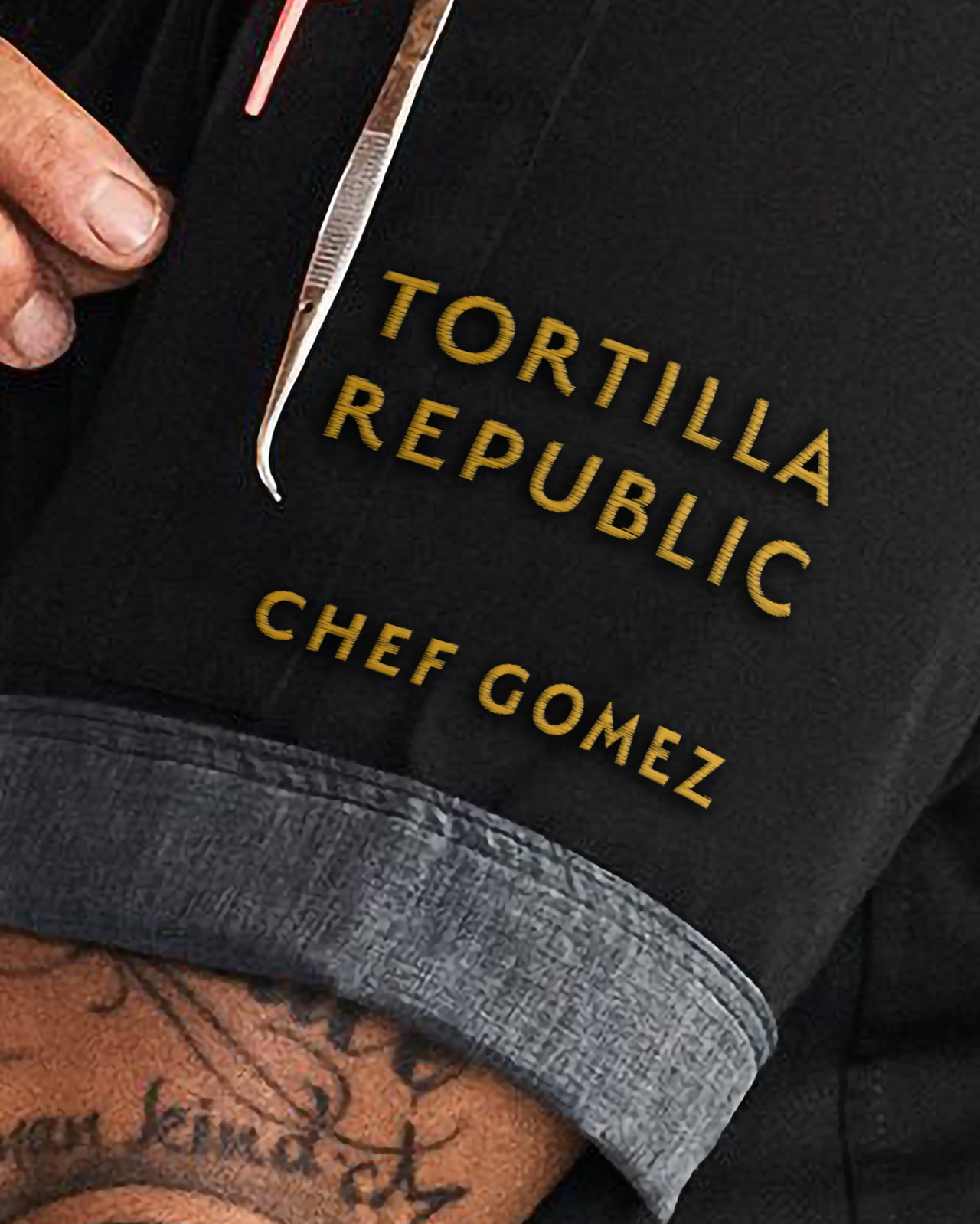 Our design team took a deep dive into the client's brand story, born heavily out of experiences in Mexico, and created a flexible system. The brand strategy guides a complete system featuring a new logo, vibrant palette of colors, and fresh lifestyle photography. The illustrated eagles — reminiscent of the legend behind the founding of Mexico — allow the brand to express its bolder, fun side and enhance storytelling throughout the different applications.
Our team also helped to refine the look and feel of the restaurants in order to expand with consistency and keep the restaurant fresh and current in today's crowded competitive landscape.
Comprehensive brand guidelines provide the Tortilla Republic team with a strong base from which they can continue to grow. These guidelines also help the stakeholders communicate their vision to expansion partners around the world.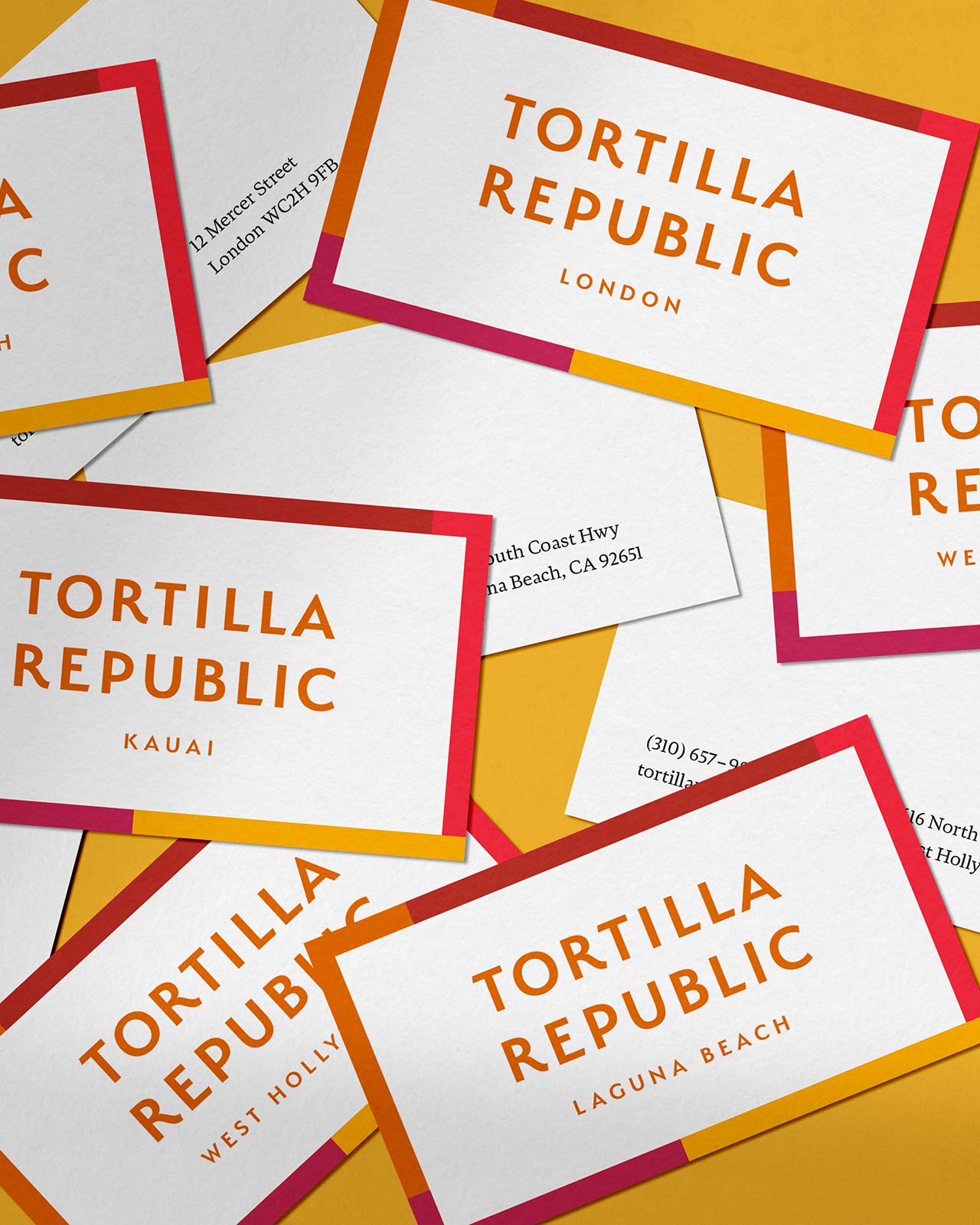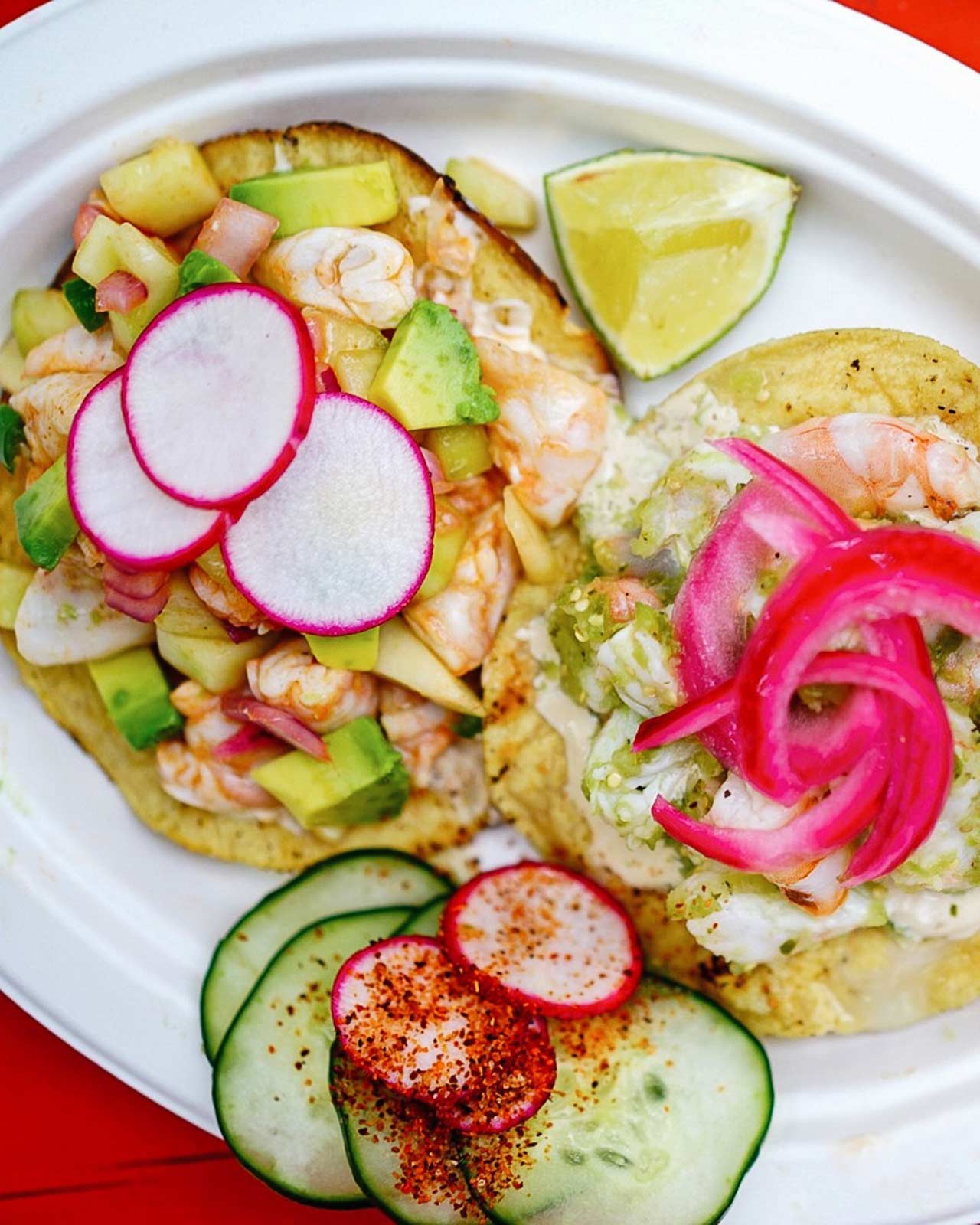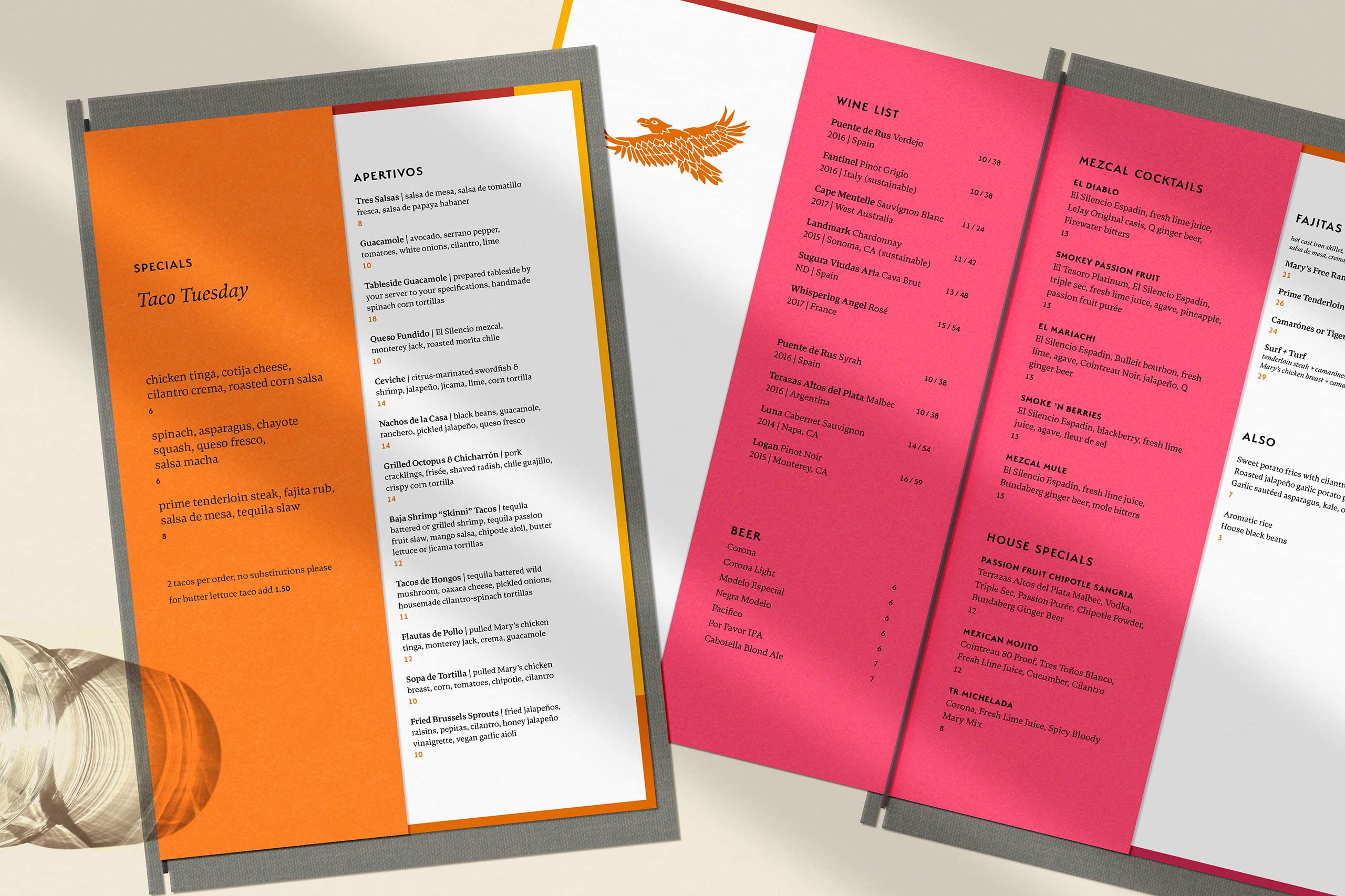 The renewed brand remains familiar, while elevating every guest touchpoint for a contemporary and sophisticated dining experience.