Exemplifying LA's Music Culture
Our vision of the offices for Spotify was a multipurpose workplace inspired by Los Angeles' music culture and the concept of a hackable work environment with a variety of collaboration areas. The project encompasses three buildings and 115,000 sq. ft. of versatile space, offering new opportunities to feature pop-up concerts and live music.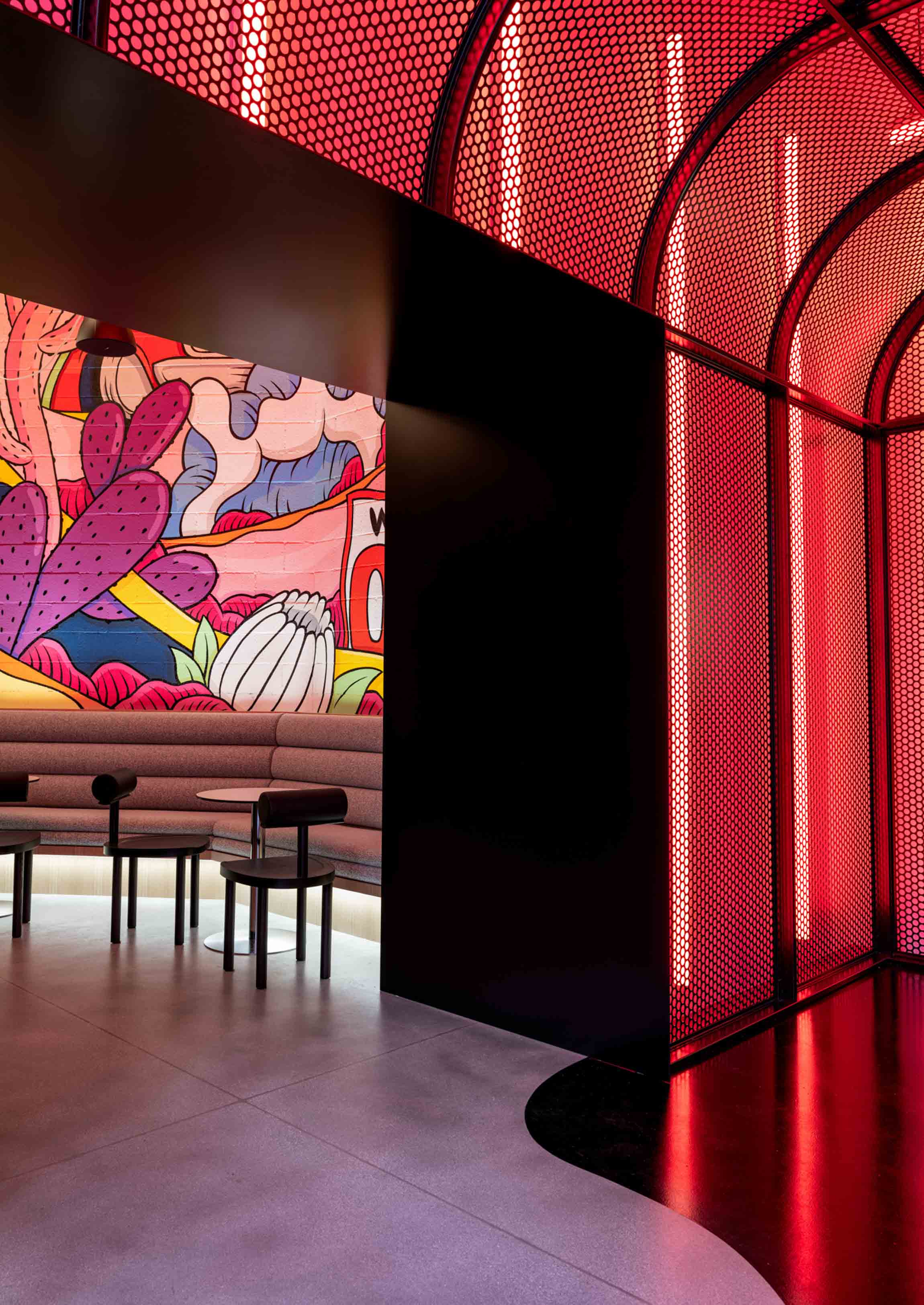 The buildings provide opportunities to host established artists who may seek privacy from onlookers and paparazzi by offering a sense of refuge and relaxation through hospitality elements, such as private access to the production platform, a barista, and secluded green rooms.
For the up-and-coming artist, the space also provides more visible pathways through the project, embedding artist listening lounges in the main work areas to foster interaction with staff and opportunities for impromptu pop-up performances along the "main street" or in lounge areas. These scenarios allow music to be shared between artists and an audience in an informal way.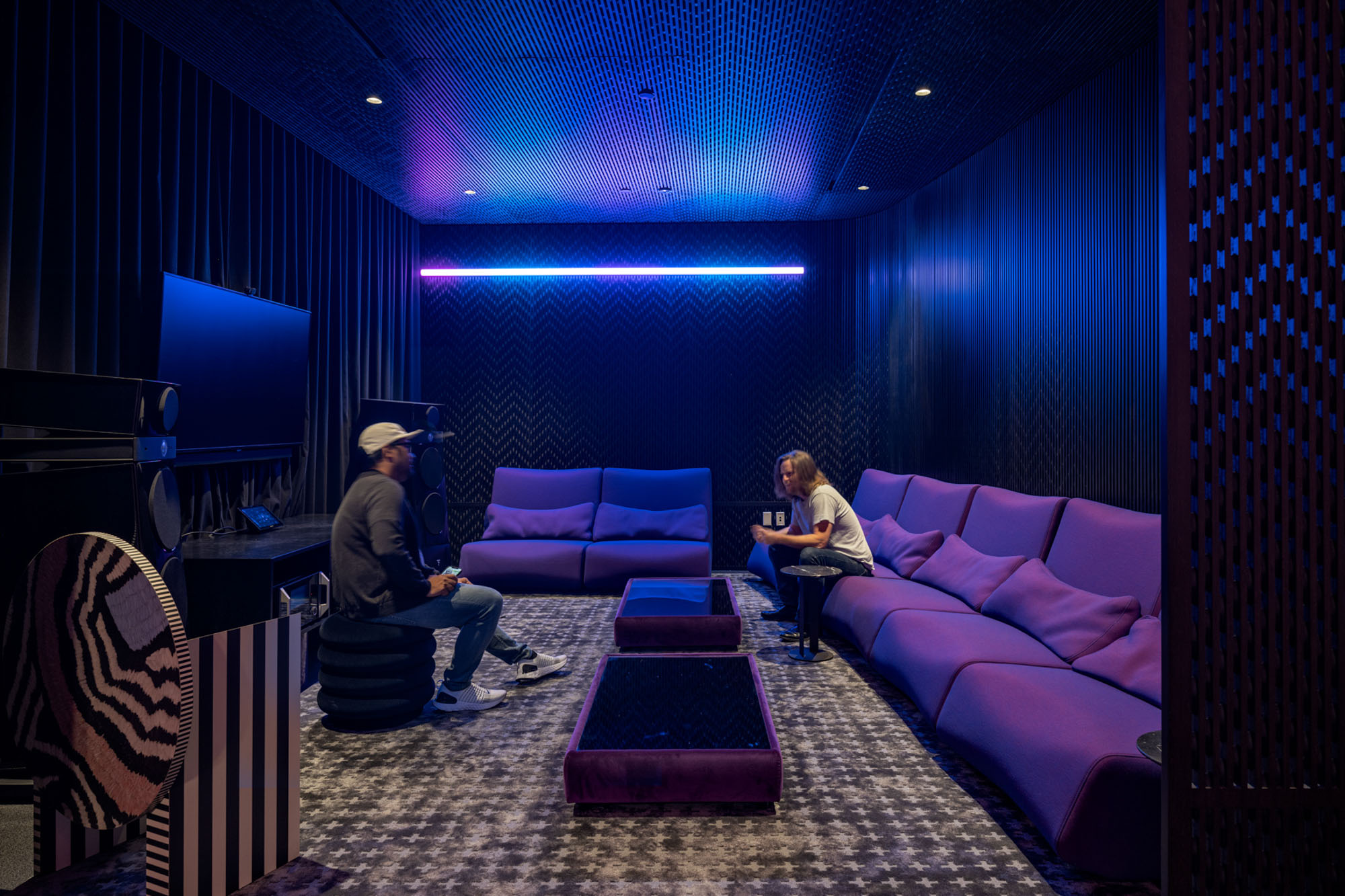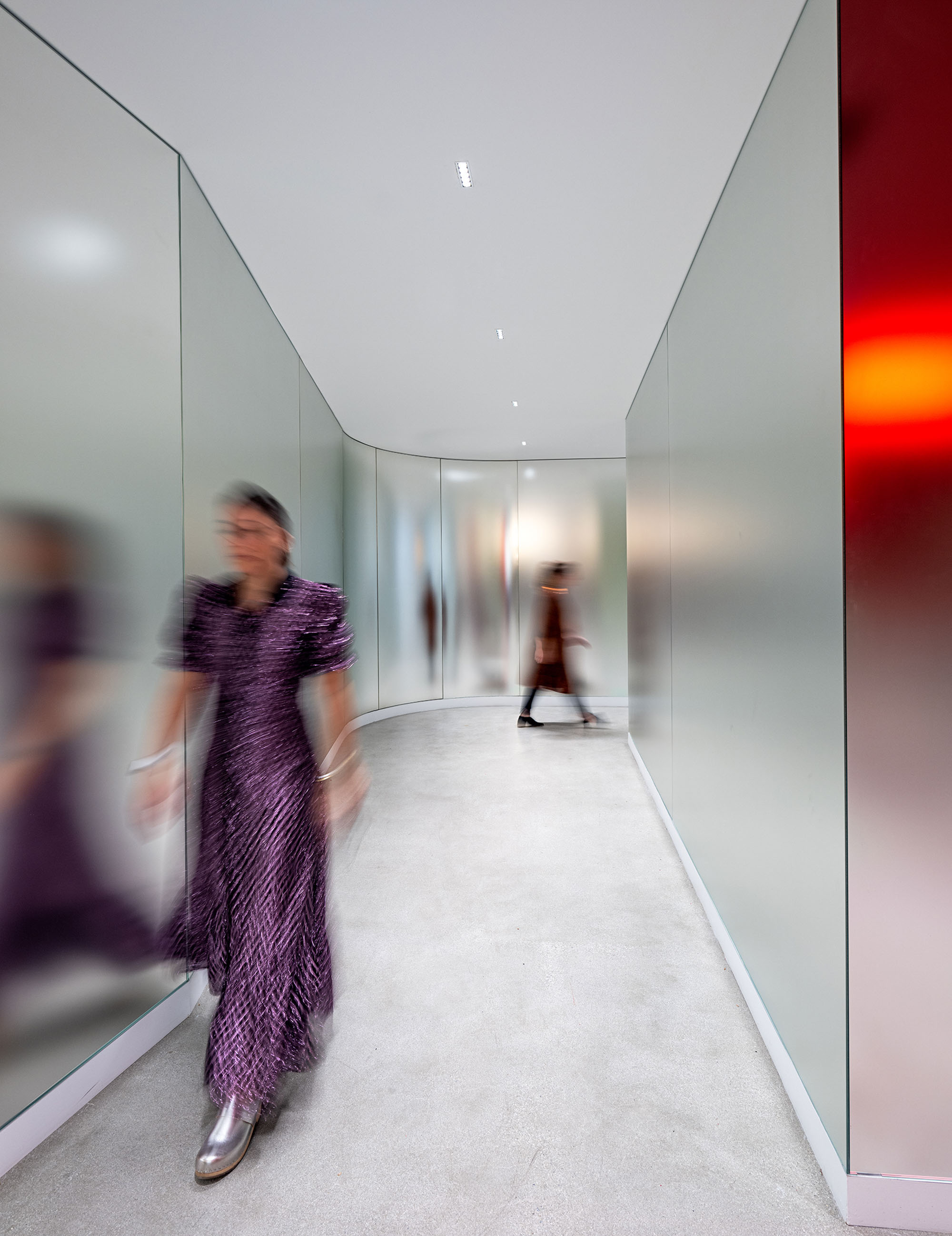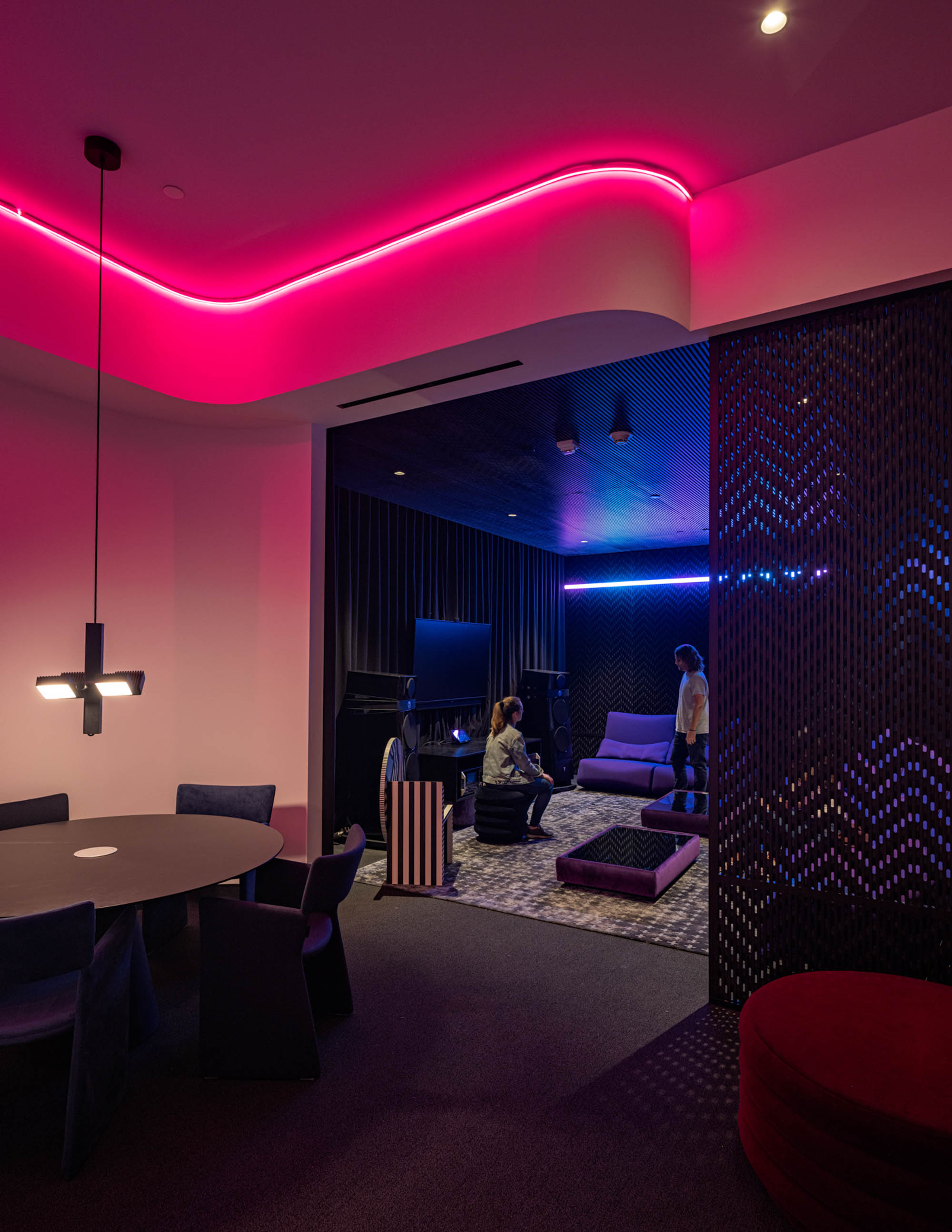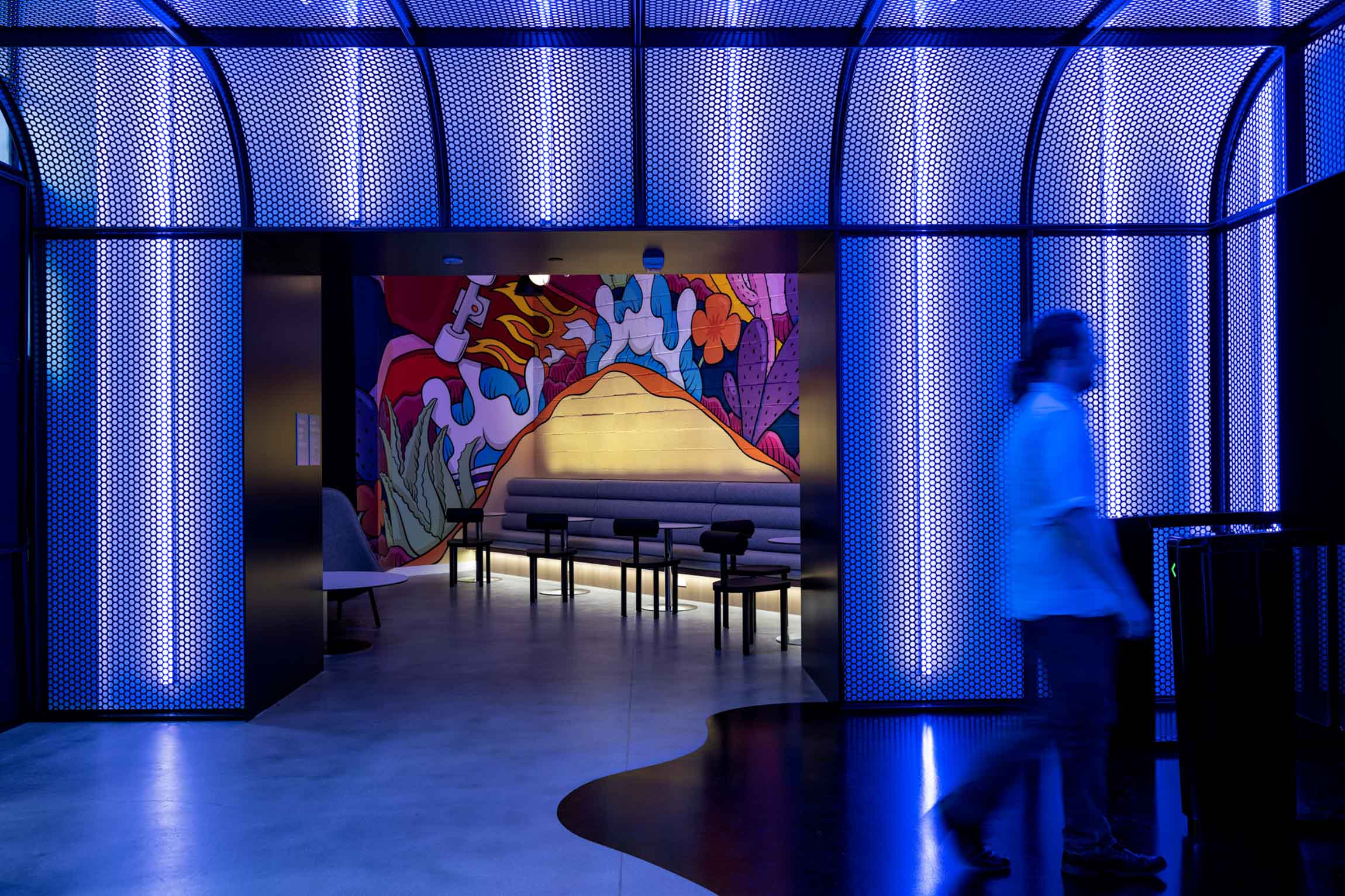 To respond to Spotify's intense involvement in research and development initiatives, we set out to create a space that is adaptable to the ever-changing music industry by providing a modular flow, which allows for flexible workplace transitions. Most importantly, however, the design solution is inspired by music as a cultural medium. The headquarters showcases the potential for the design to be a microcosm of the city and its people impacted by a long lineage of musical influence, where the users are not only receptive, but are also communal and participatory.
"This project represents an incredible opportunity to rethink the footprint of the music industry and create a new paradigm for the future of media."