Aligning Nature and Modern Luxury
The Palm Canyon enclave in Palm Springs will be an immersive development where residents are aligned with nature and modern luxury living in one turnkey, personalized experience. The project embodies the fine details of a desert retreat in a secure sanctuary defined by casual luxury. This project follows a long tradition of great architecture in Palm Springs where architects have been inspired to create modernist architecture designed in contrast to abundant vistas of the mountainous terrain and the sculptural desert ecology.  
Each casita at Palm Canyon is designed for sophisticated living within nature. The perimeter facade is defined by breeze block courtyard which shelters the internal private oasis where lush living and natural landscapes combine with elegant details and casual luxury. The breeze block is functional for its shading and light filtering abilities, but it also adds a texture and porosity with desert style.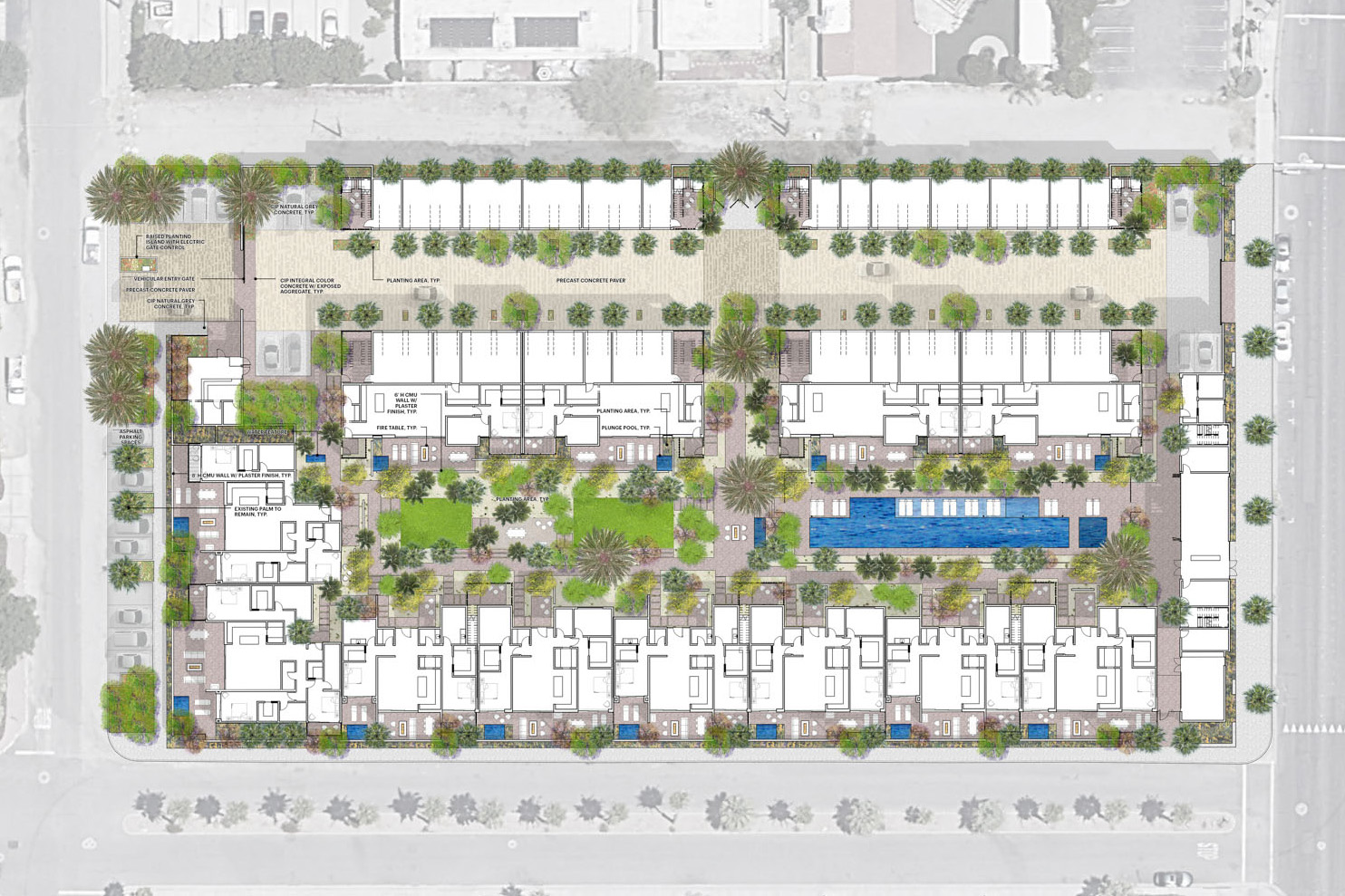 Inside becomes outside via pocket doors that slide away revealing framed views of the distant mountains and the intimate landscape within your casita walls. A private pool elevates solitude set against pastel sunset and desert landscape.
Located in Old Las Palmas, a former citrus grove that became Palm Springs' premier neighborhood, the secluded development is within steps of the best of Palm Springs culture, shopping, dining, golf, tennis, museums, and nightlife.