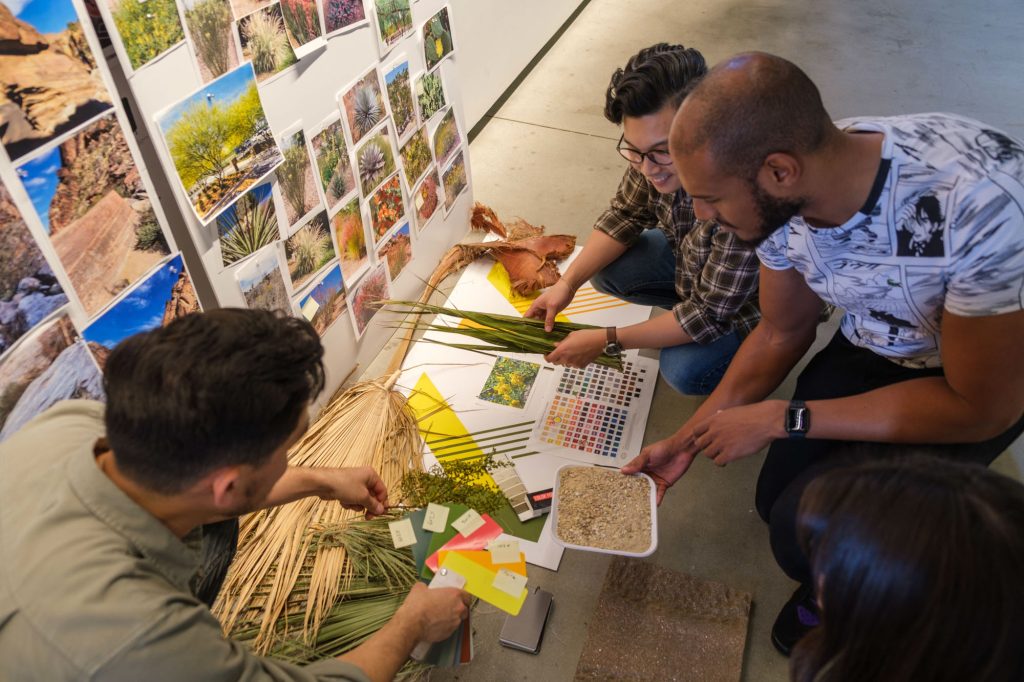 We're Fueled by Curiousity
Our design process embraces many points of view to translate deep insights into authentic form through lively collaborations with colleagues, clients, and stakeholders. Together, we amplify the intrinsic identity of a place to make accessible yet sophisticated landscapes that are exuberant, multisensory, and dynamic.
Our landscape architectural expertise draws from the rich opportunities presented at the intersection of place and culture. From an urban village complete with pocket parks and bike plazas to an entire city park, our work is inextricably related to its context and users.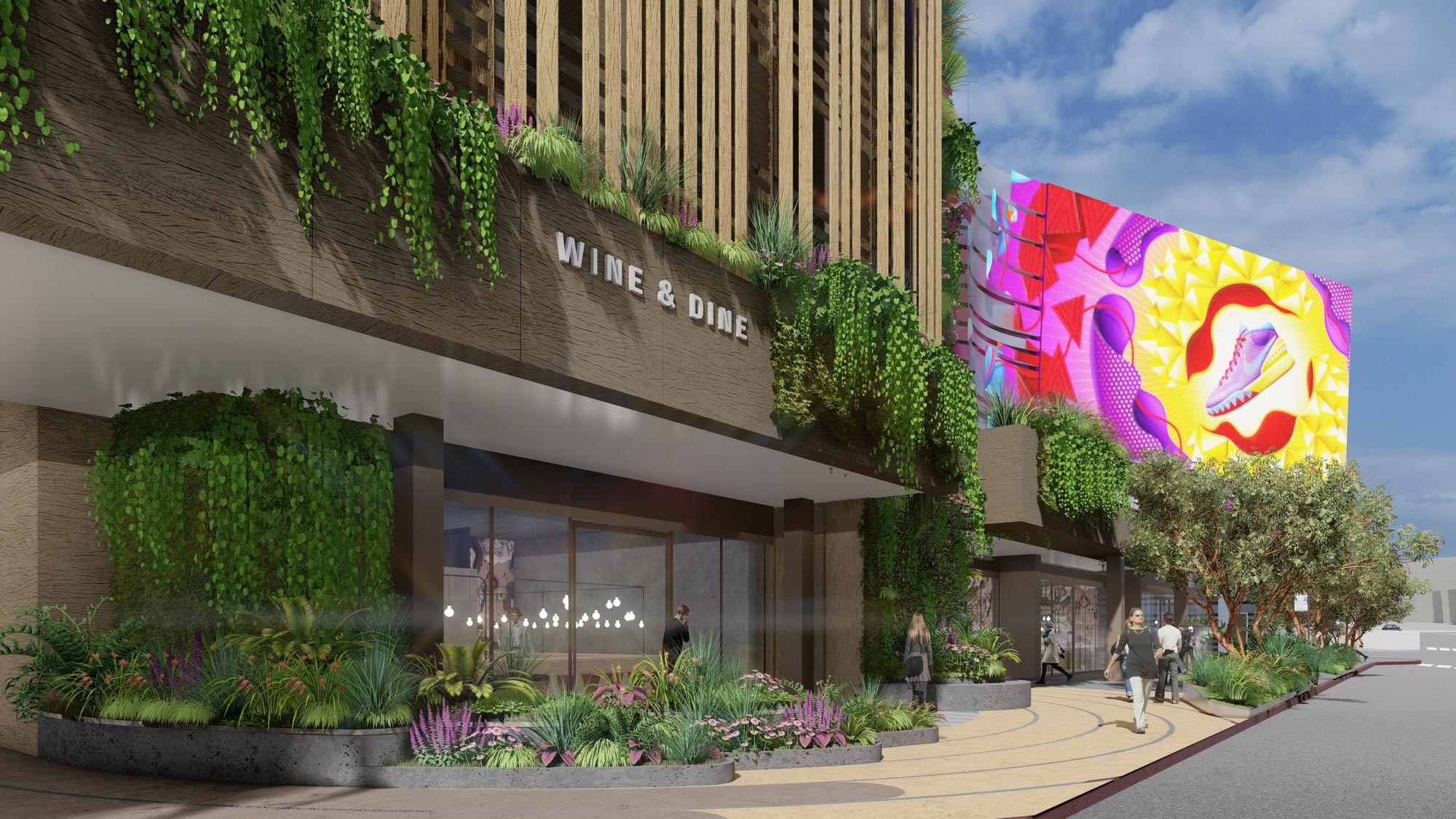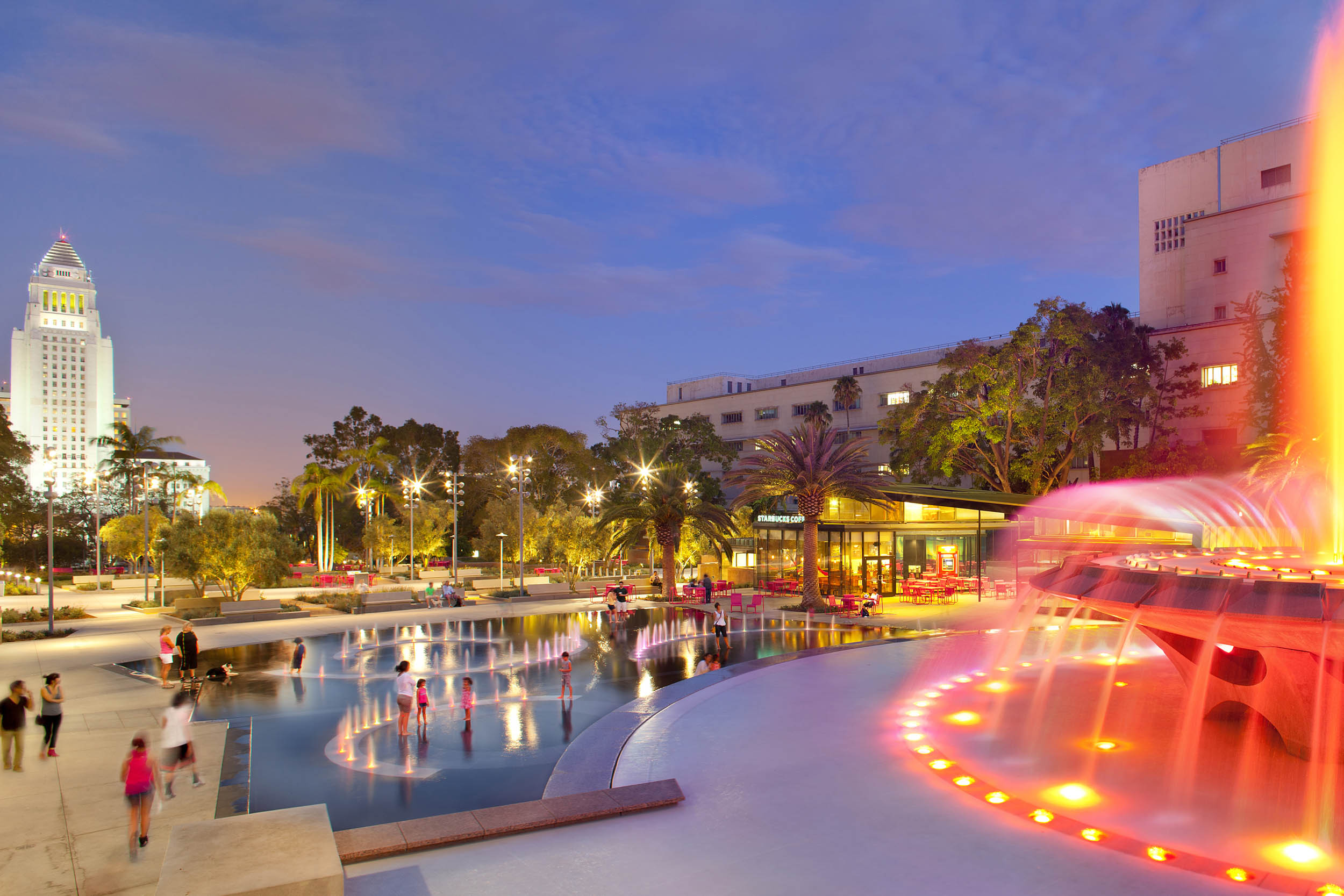 "Our landscape designs enhance public spaces by creating a platform for healthy interaction between neighbors."
We believe nature is beautiful, healing, and essential. Every person has a right to enjoy its benefits. By expanding the boundaries of landscape architecture across scales — from custom site furnishings to regional conservation strategies — we strengthen our ability to create immersive experiences in the diverse communities where we work.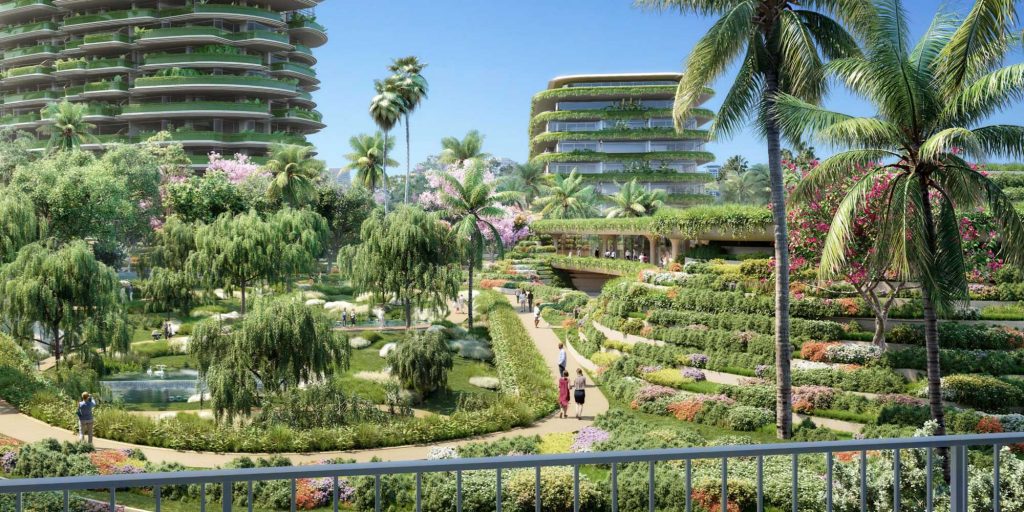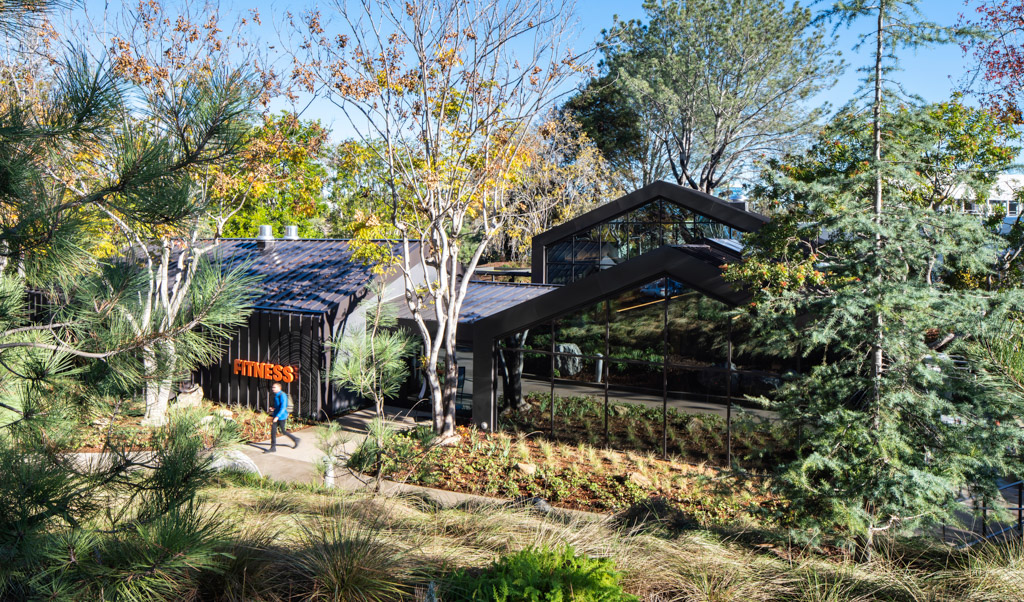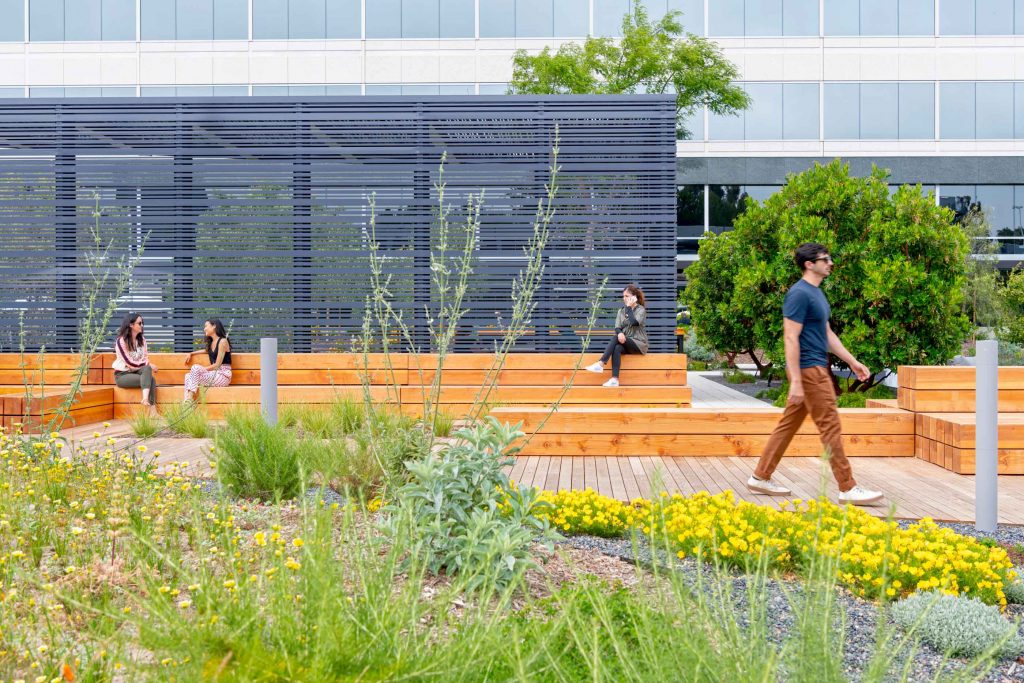 Design Excellence for Impact
We document the landscape performance benefits of the places we make. This cycle of learning fuels innovation, a culture of learning, and our pursuit of design for resilience.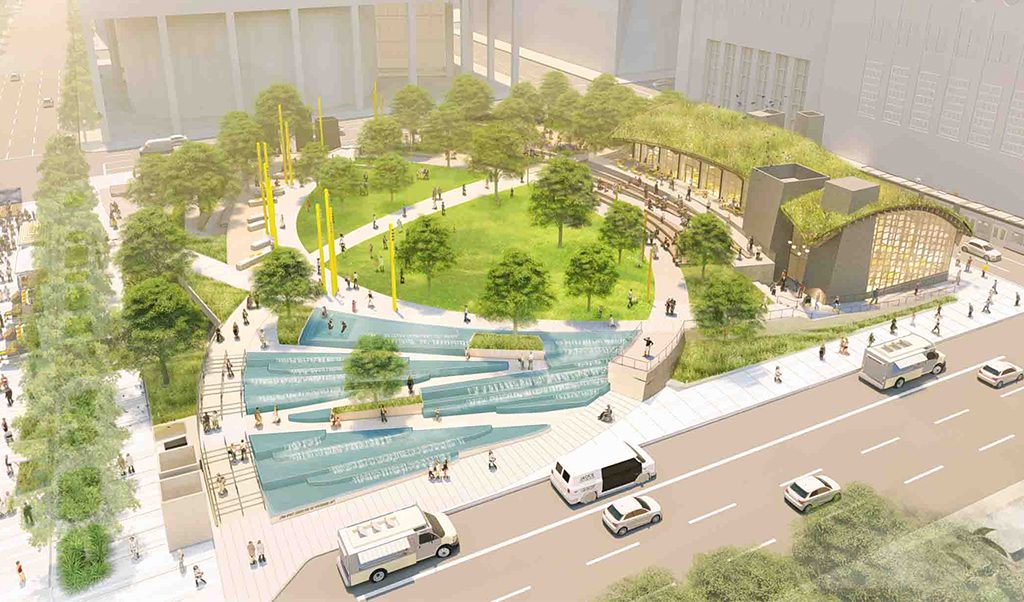 Thermal Comfort
We address urban heat with strategies that create more comfortable outdoor spaces, including trees for shade, water features, and curating a selection of materials with high thermal mass to absorb and spread heat from contained spaces.
Biodiversity
Generating ecosystems brings substantial benefits to our health and the economy. Our work boosts urban vibrancy and creates biophilic experiences for urban residents by supporting essential ecosystem links like pollinators, increasing diversity and abundance.
Social Connections
Our landscapes create environments that are welcoming and inclusive open spaces for the community. As a result, the places we design invite people to enjoy shared activities and programs, sparking socialization and activating the outdoors.
Our projects are opportunities to respond holistically to the great challenges facing society, from environmental justice and equitable access to climate change and habitat loss. We sponsor internal research initiatives to investigate issues such as the wild urban interface, extreme heat, pollinators, and play for all. We weave findings from these efforts into our design work in a process of resourceful experimentation that propels our work forward.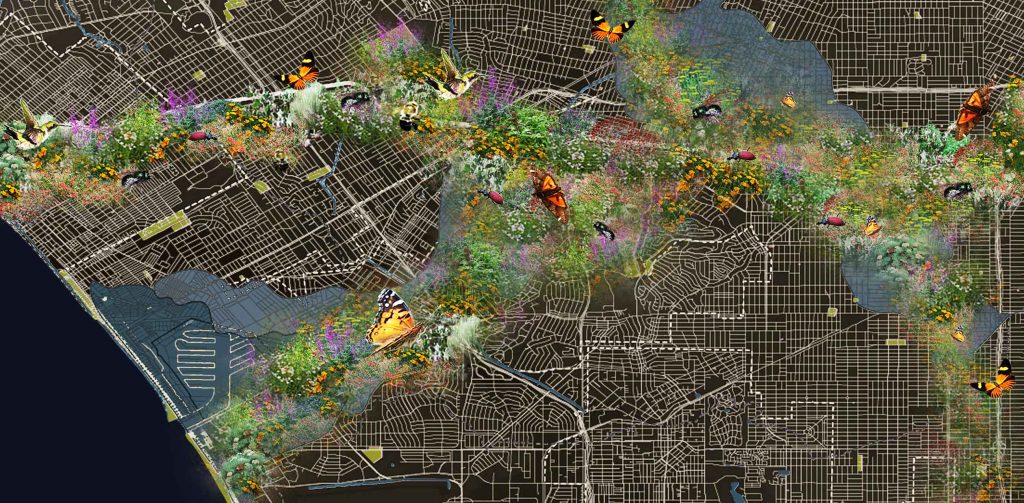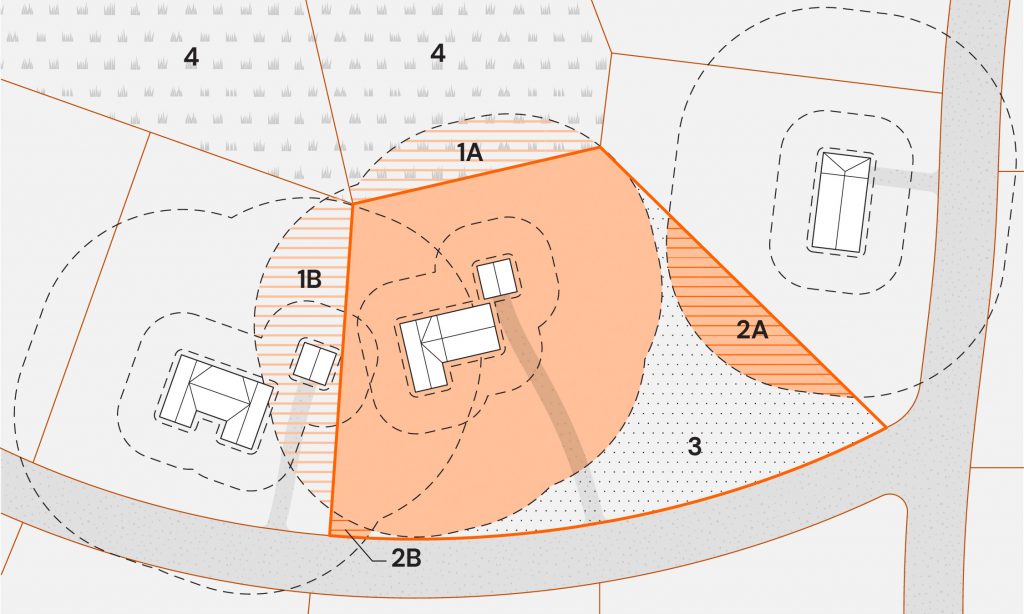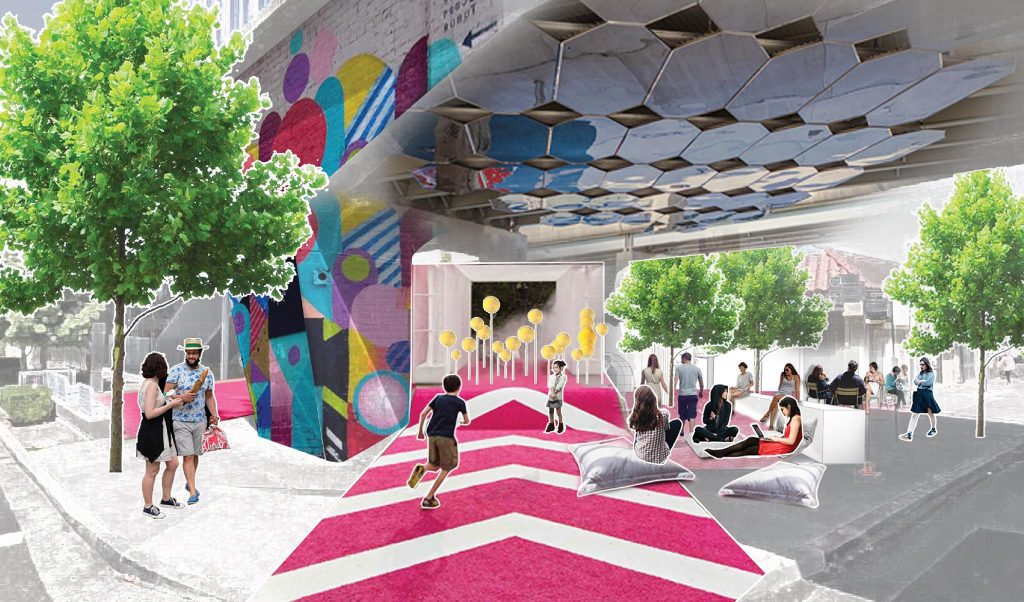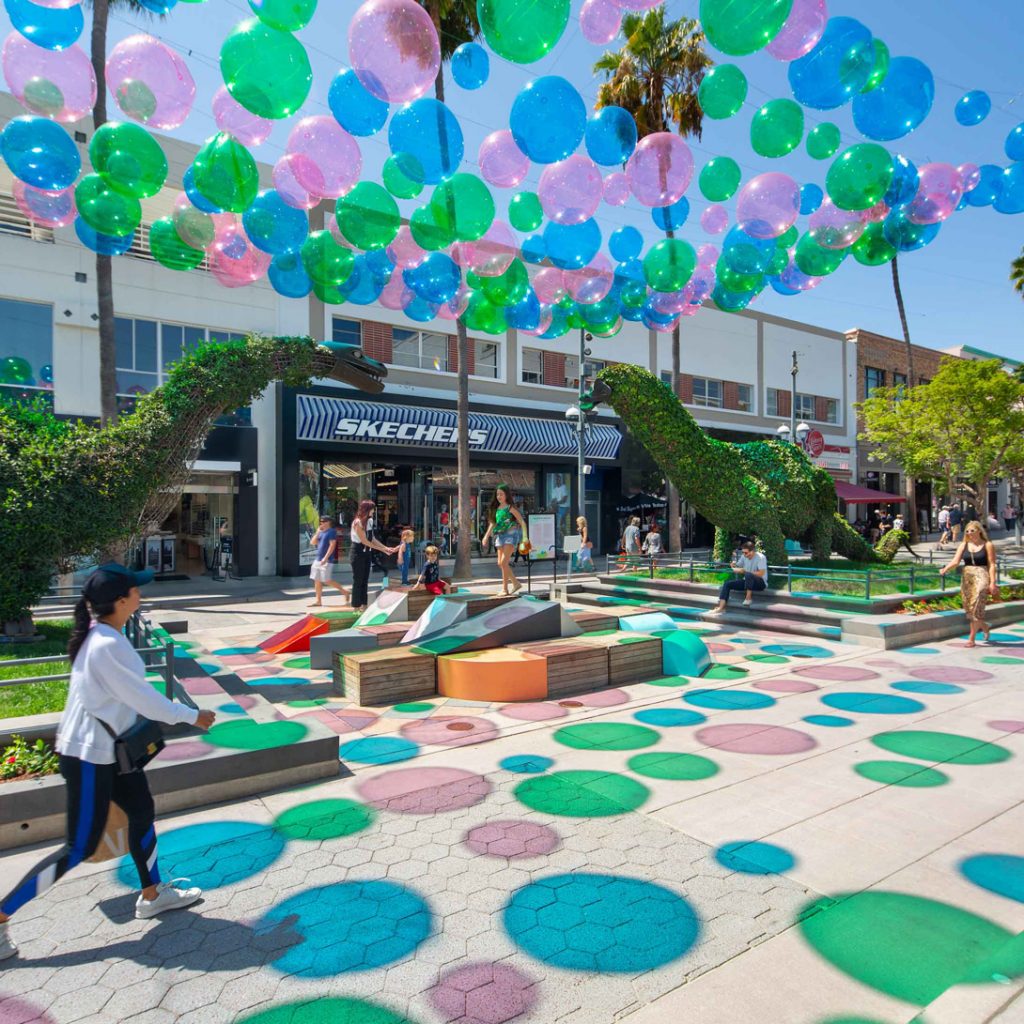 We are committed to telling the story of place with design that is inclusive, hopeful, and inspired.
Our ideas come to life through collaboration with our clients, as represented through the following  partnerships.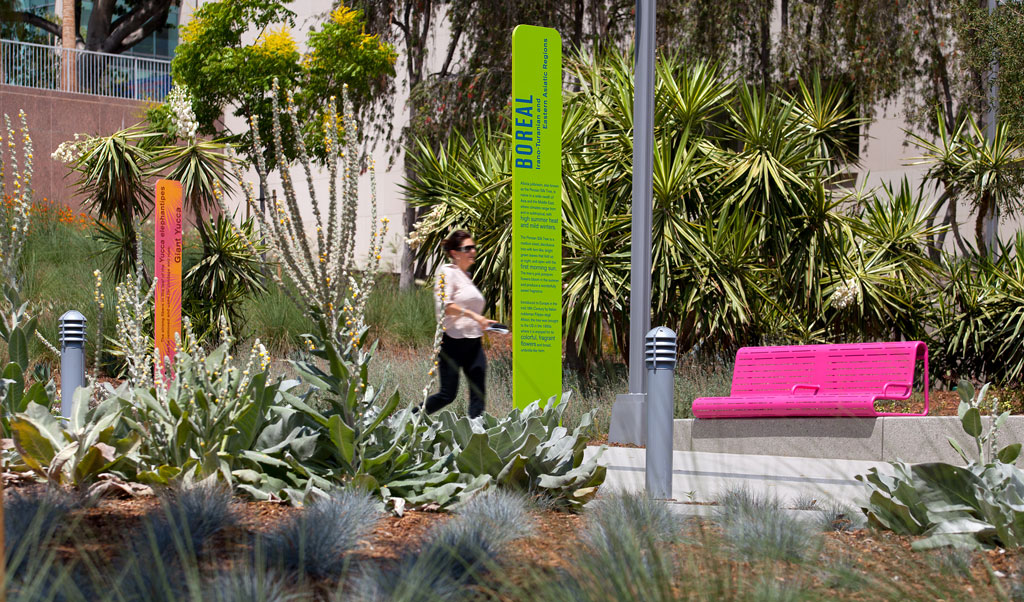 This park expresses the global multicultural diversity of Los Angeles to create a spectacular, iconic park for Downtown Los Angeles.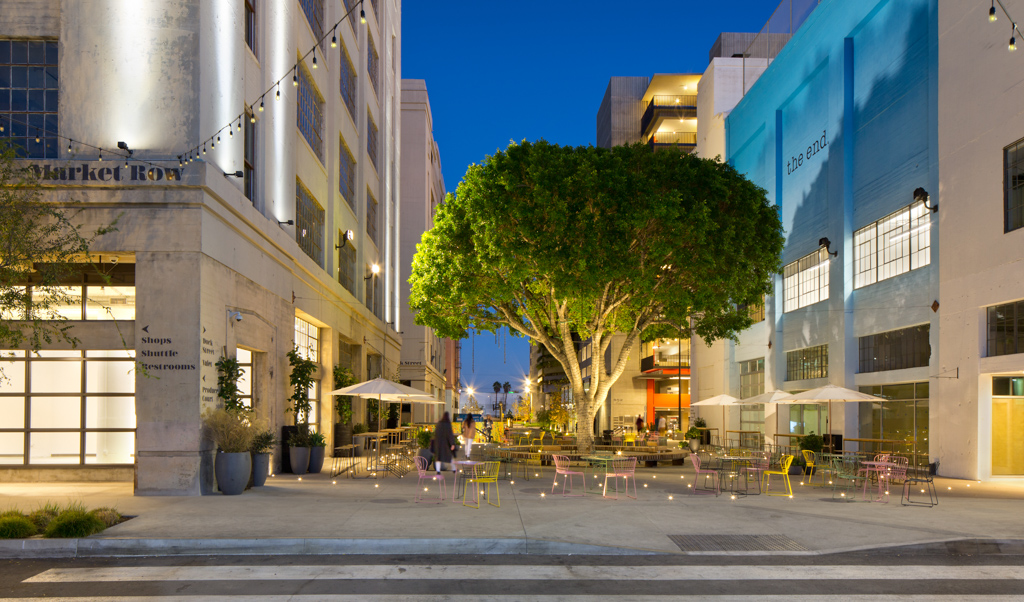 A 30-acre transformation that uses landscape design to complement industrial materials and raw, utilitarian details within this reimagined creative office and retail campus.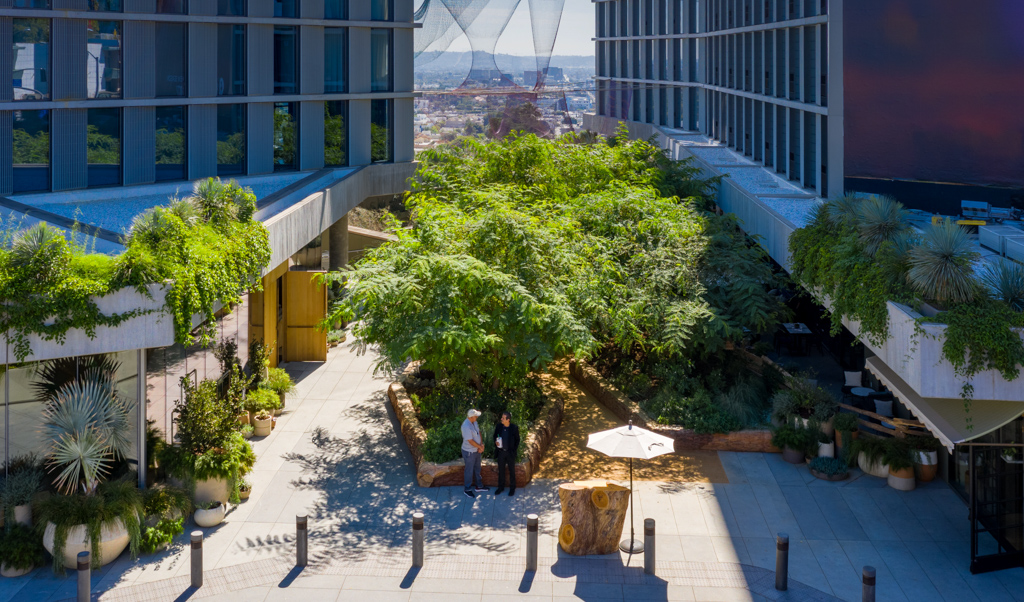 By infusing nature into various moments across the property, a natural and authentic sense of place provides travelers with a unique and quintessentially LA experience.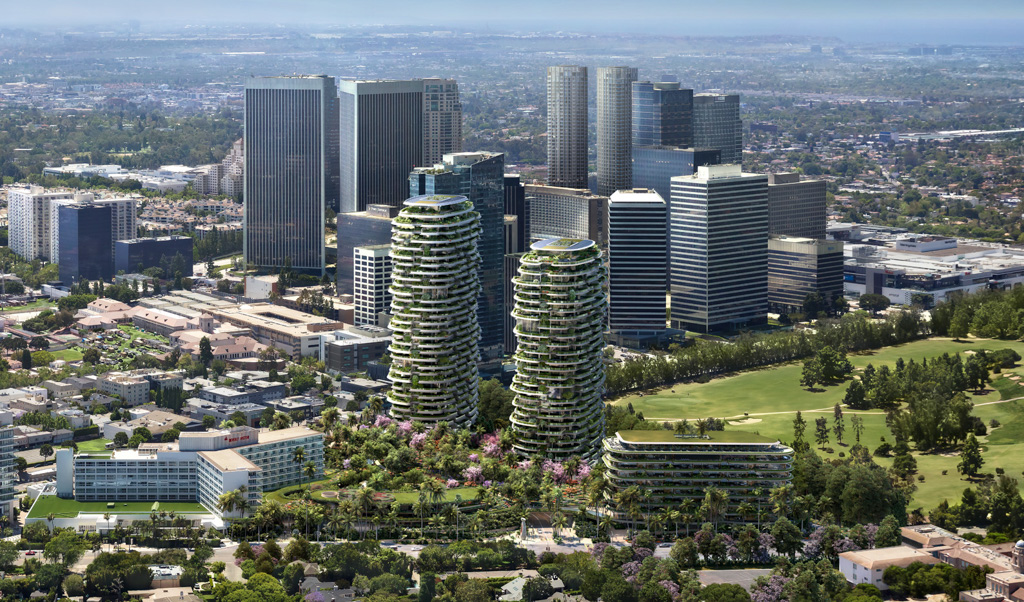 This design vision unifies the landmark corridor that is set to become the western gateway to Beverly Hills with an eclectic collection of plants based on nine diverse and distinct Southern California landscapes.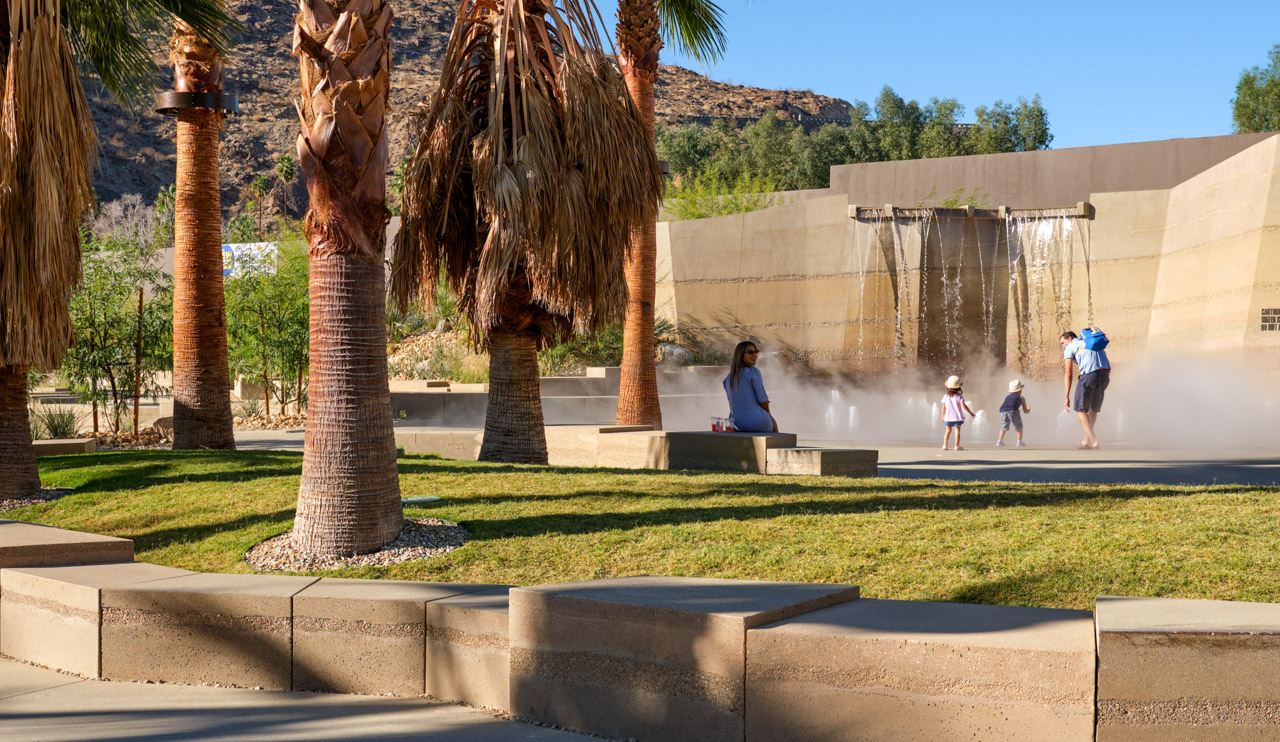 Designed as a true oasis of wellness in the desert, the park serves as a vibrant public space for the growing downtown community.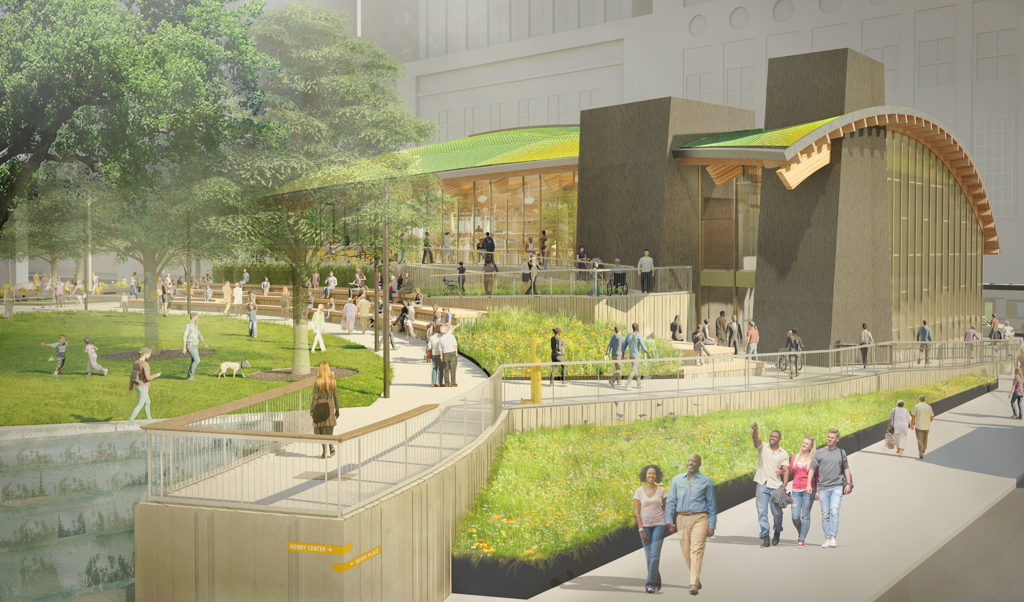 This plaza will be the new gateway for Houstonians and visitors alike to experience the beauty and power of the nationally recognized performing arts that surround it.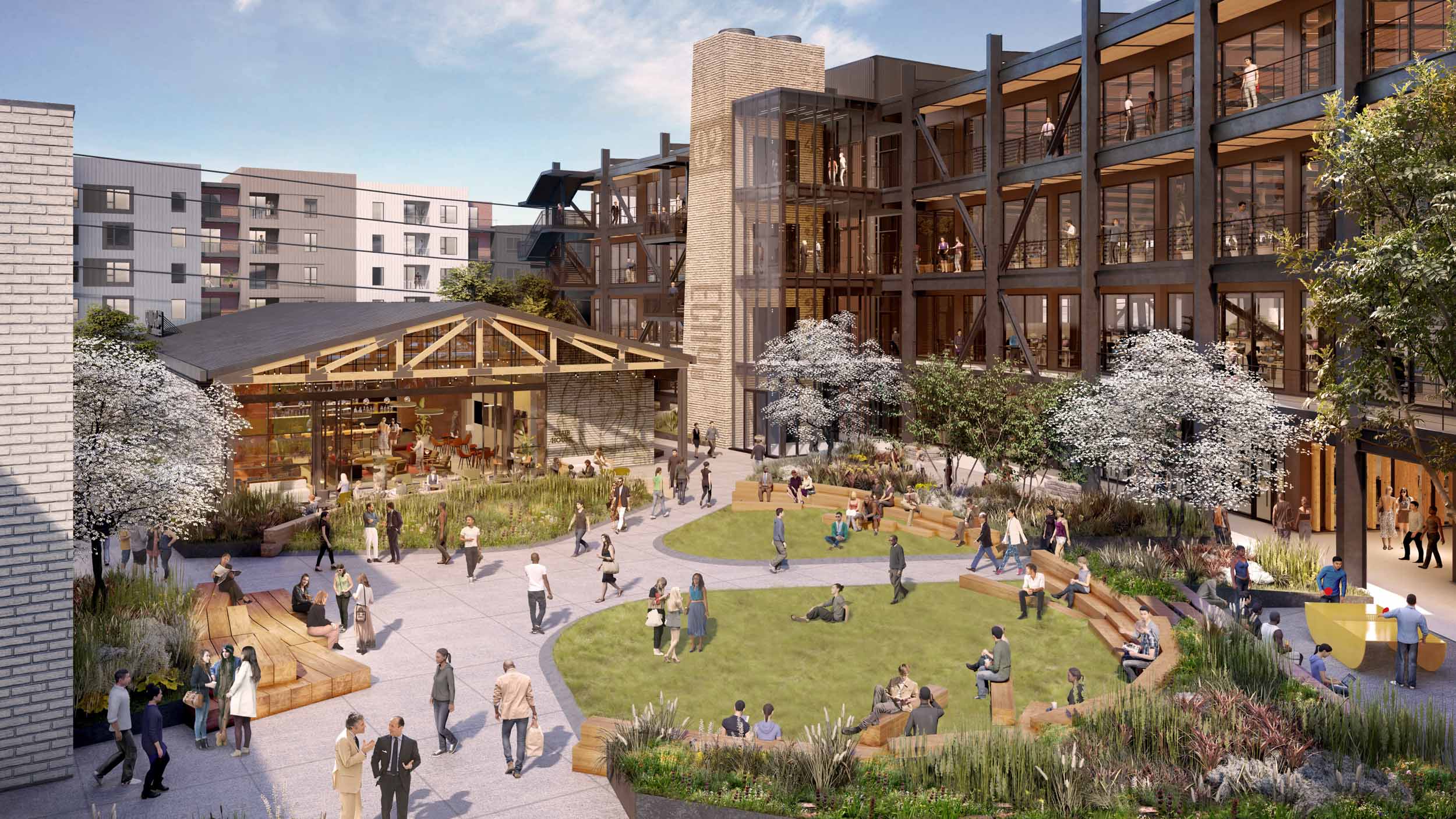 This mixed-use development revitalizes an important neighborhood on Atlanta's Westside while feeding connectivity to surrounding areas and building off of the industrial fabric of the site.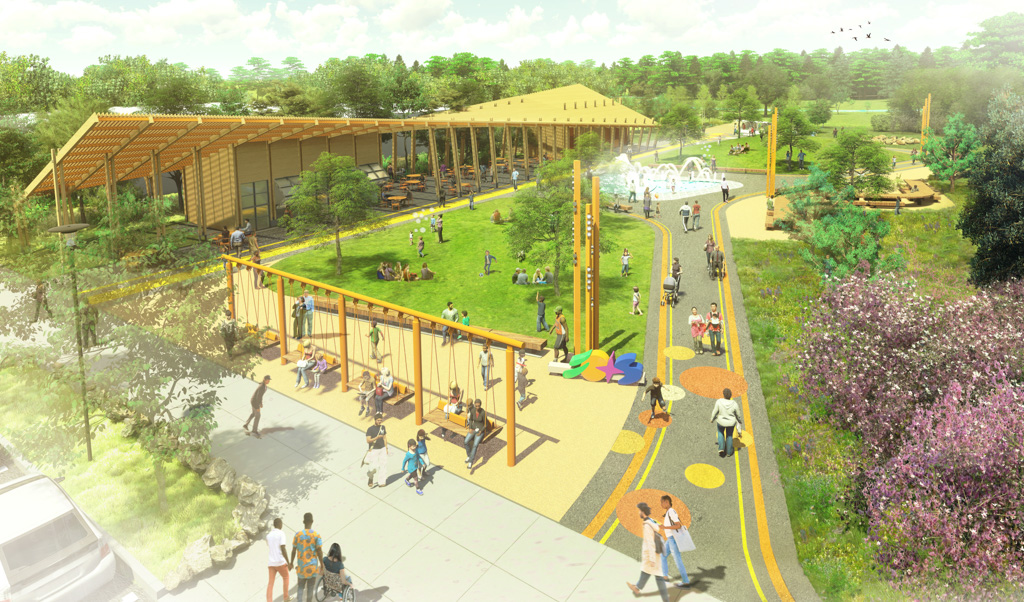 This project merges the urban realm and the natural world, connecting to the neighboring creek and designed with local plants and materials.
The landscape of media and entertainment has changed significantly, bringing with it a transformation of the original studio lot model into a more complete paradigm for the creative content campus.
RIOS brings an ethos of experimentation into landscape designs for the home and workplace that blur the boundaries between outside and in. Our process for creating habitats in interior spaces fuses with innovative design to create unexpected, beautiful, and thriving interior gardens.
Designing the Future Workplace
The workplace has always been in constant evolution. It requires flexible and dynamic solutions, informed by data and culture, that are resilient to circumstances and trend. We're dedicated to solving workplace challenges for short-and long-term impacts.