Maximizing the Urban Canopy 
When completed in 2026, Sky Trees will be a 40-story luxury extended stay hotel and residential tower that will serve as a vibrant addition to the South Park neighborhood in Downtown Los Angeles.
In collaboration with Australian Developer Crown Group, Sydney-based Koichi Takada Architects, and Executive Architects MVE+Partners, RIOS is providing landscape architectural design services for this landmark tower inspired by California redwood trees.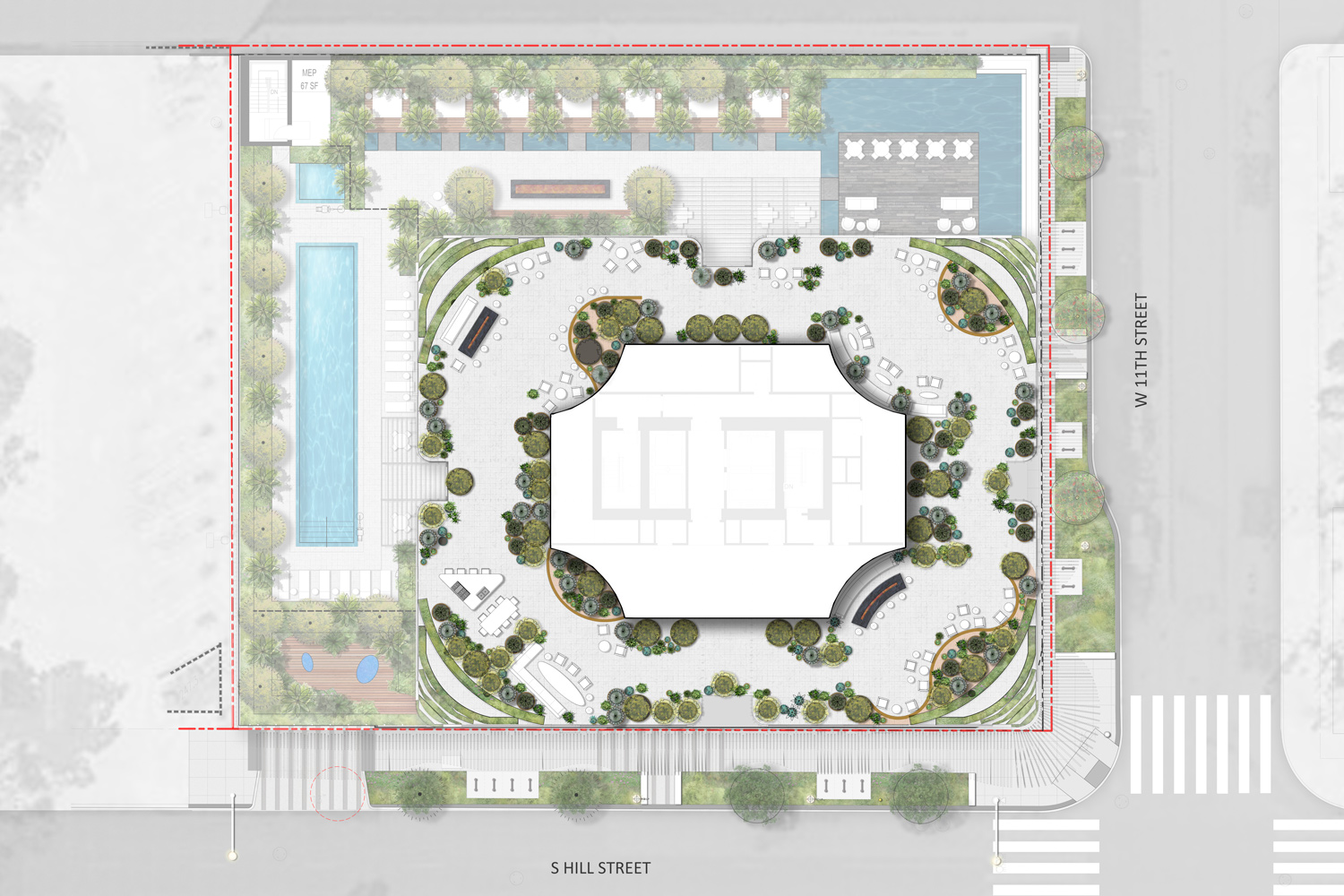 The glass-and-steel building will feature a sculpted rooftop and sleek vegetated façade to hide the above-grade parking and open-air amenity terraces which will accommodate a total of 120 newly-planted trees on-site, adding to the urban forest of Downtown Los Angeles.
The tall narrow tower mimics the silhouette of the iconic redwoods in California and features a canopy above the entrance inspired by Marilyn Monroe's billowing skirt in "The Seven Year Itch."⁠ Above the activated ground floor streetscape, an extensive system of vine planters integrated with a sculptural façade system will screen a parking podium and cloak the lower levels of the tower in mixed greenery.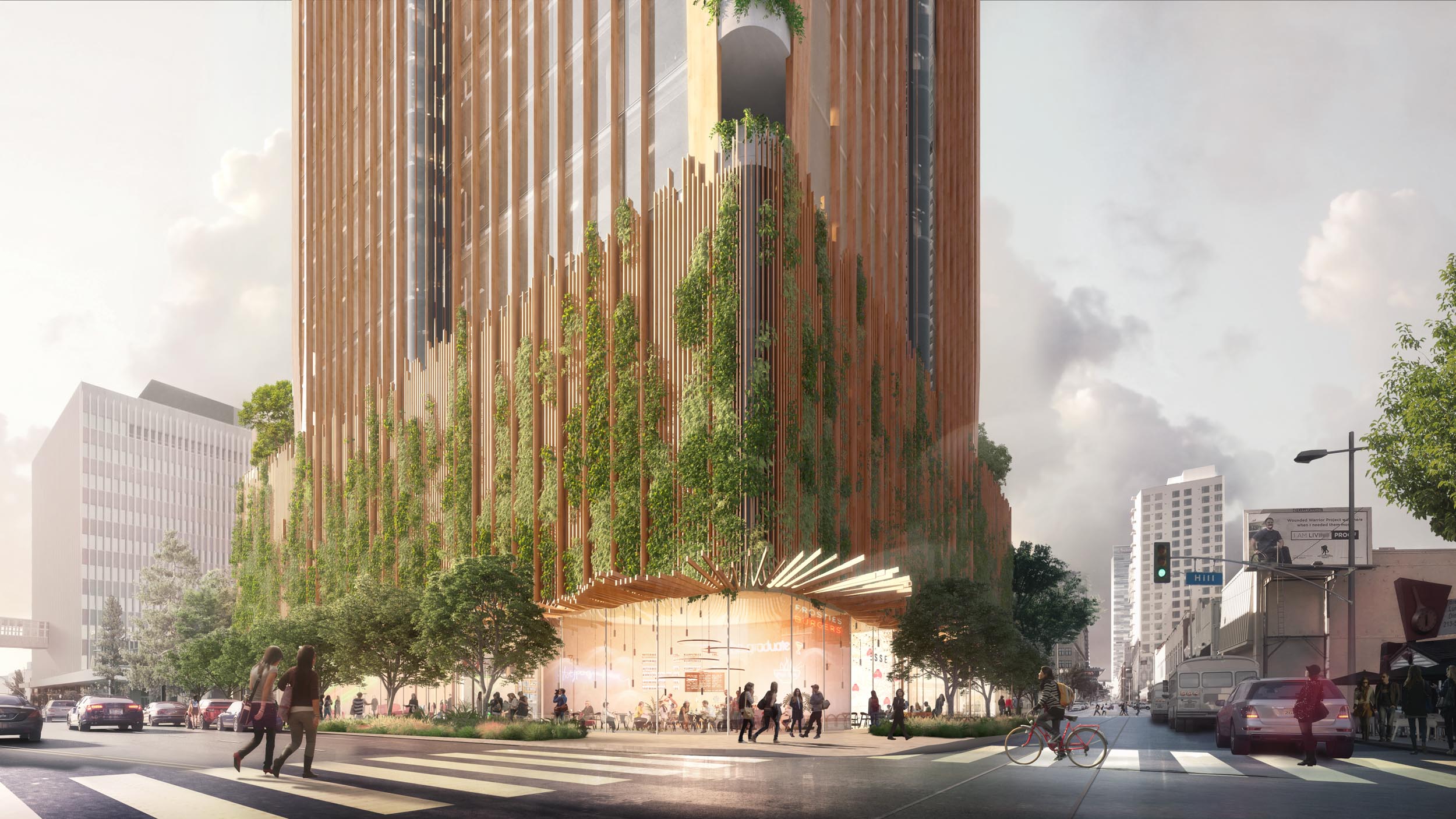 The luxurious shared amenity deck will feature a pool and spa, outdoor lounges and cabanas, and a hotel lobby deck floating above a water feature that reflects the downtown skyline. Amenities will be immersed in climate-appropriate, sculptural plantings to create a wellness-inspired oasis.
Exterior amenity spaces on the rooftop nestled in the 'lobes' of the tower's cloverleaf-shaped profile will provide shaded lounge amenity spaces, offering sweeping views of Downtown Los Angeles and the surrounding mountains.