Sacramento Downtown Commons (DOCO)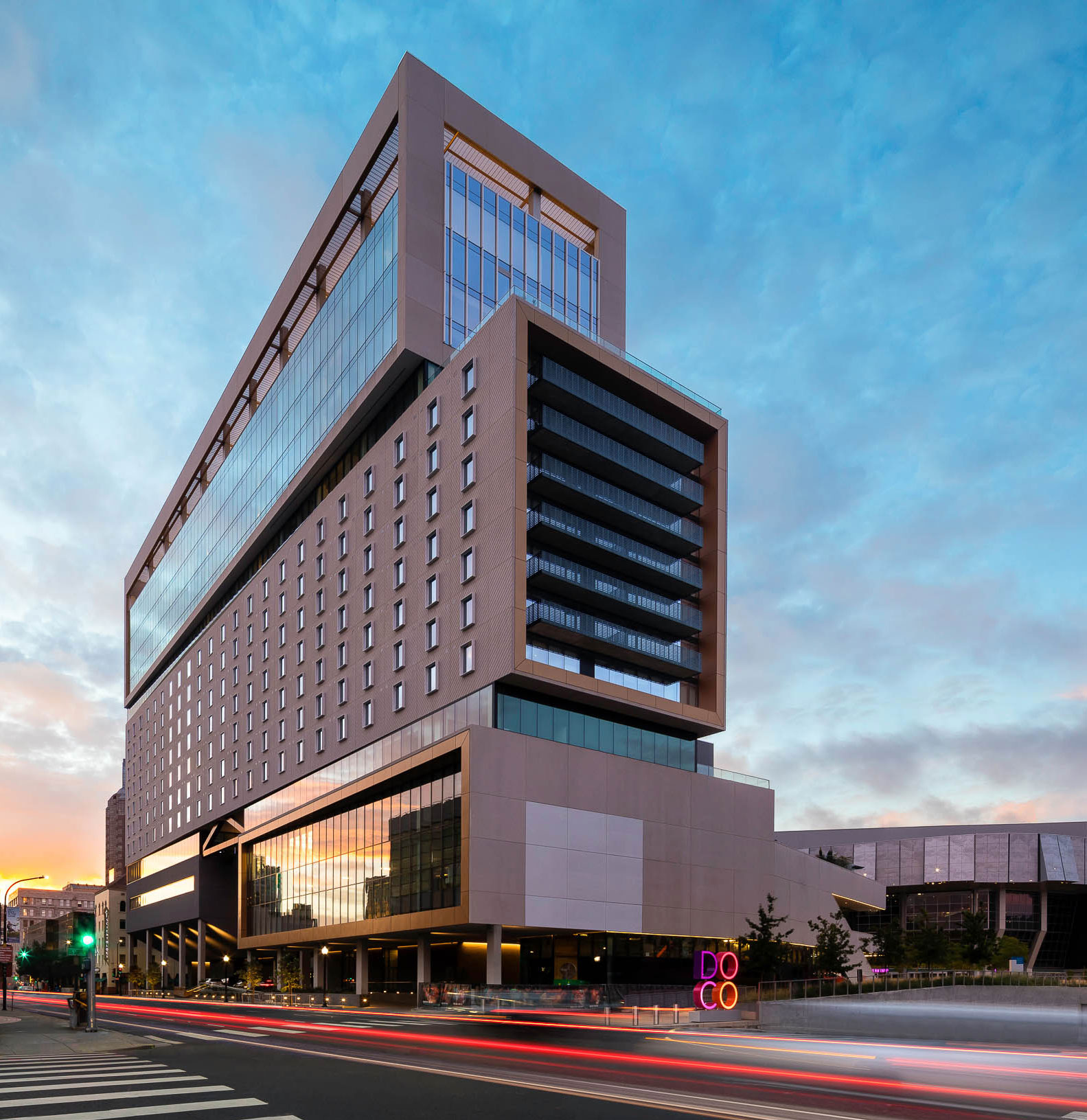 Sacramento Downtown Commons (DOCO) transforms a six-block area of California's capital into a new entertainment and sports complex creating a new focal point at the center of downtown Sacramento. The RIOS master plan knits together a new mixed-use tower, 1 Golden Center, the new arena for the Sacramento Kings basketball team, and an urban plaza that connects the new development to the former shopping mall, which is also transformed as part of the plan.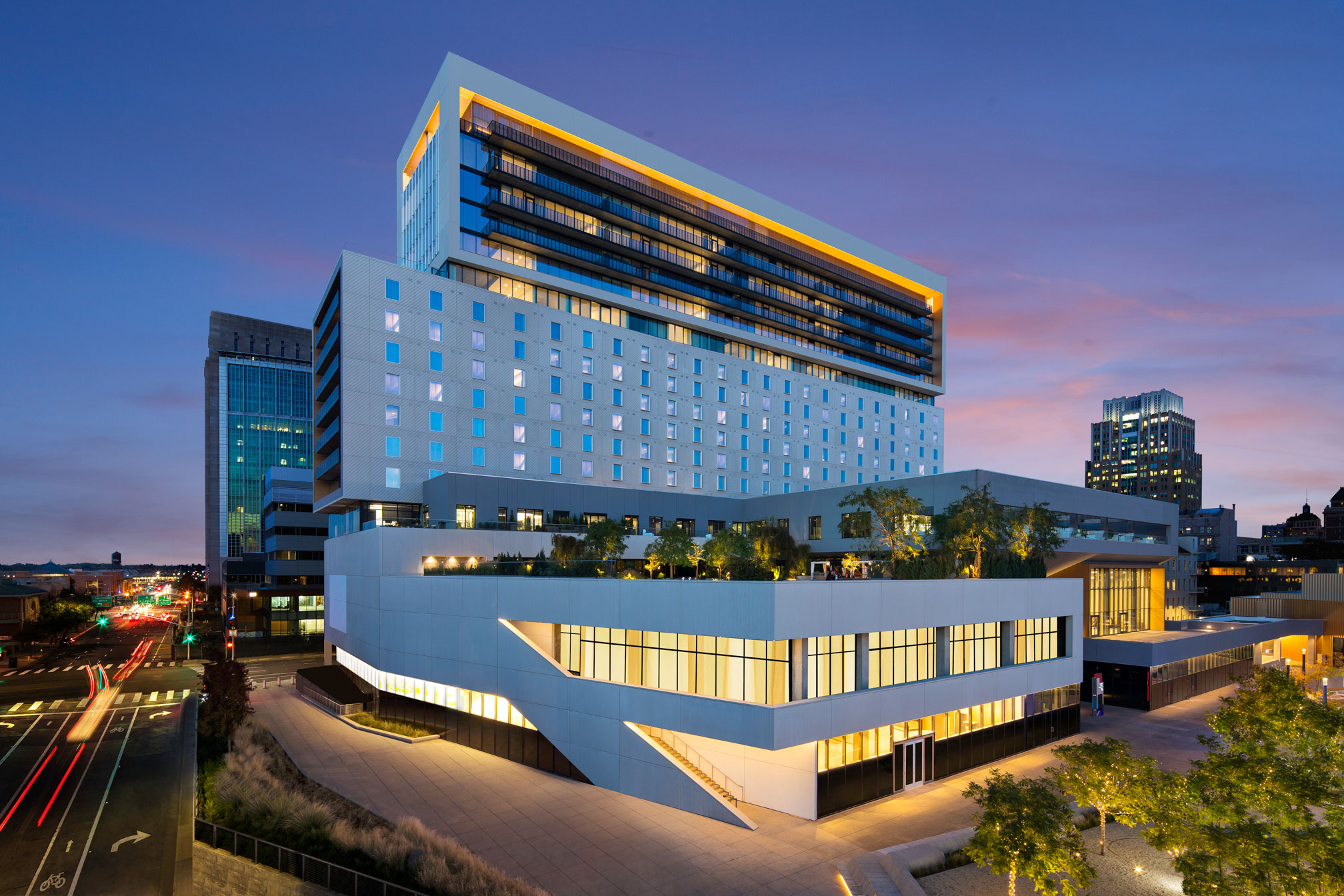 To be contextual with the surrounding cityscape, each program within the tower is given a distinct look. Horizontal breaks between the program elements combined with offsets in the massing break down the scale and create rooftop terraces. Within the tower, a glass-enclosed lobby level separates the residential units on the top floors from the hotel in the middle. Another deck on the fifth floor distinguishes the hotel from the tier of office space below it. 
Working with executive architects House & Robertson, RIOS used a massing strategy that arrays the four components at slightly different angles, maximizing both daylight and privacy. A breezeway along the ground floor allows pedestrians to walk straight through the building from J Street to the central plaza via a soaring grand lobby. A porte-cochere graciously welcomes automobile traffic. Upper level terraces, and the pool deck and gardens, are the ideal perch for pre-game events and overlooking programming on the plaza.
The tower features first- and second-floor retail and restaurants, hotel amenities on floors two and three, office space for the Kings on the fourth floor, 250 hotel rooms on floors 5-11, and residential units on floors 12-16.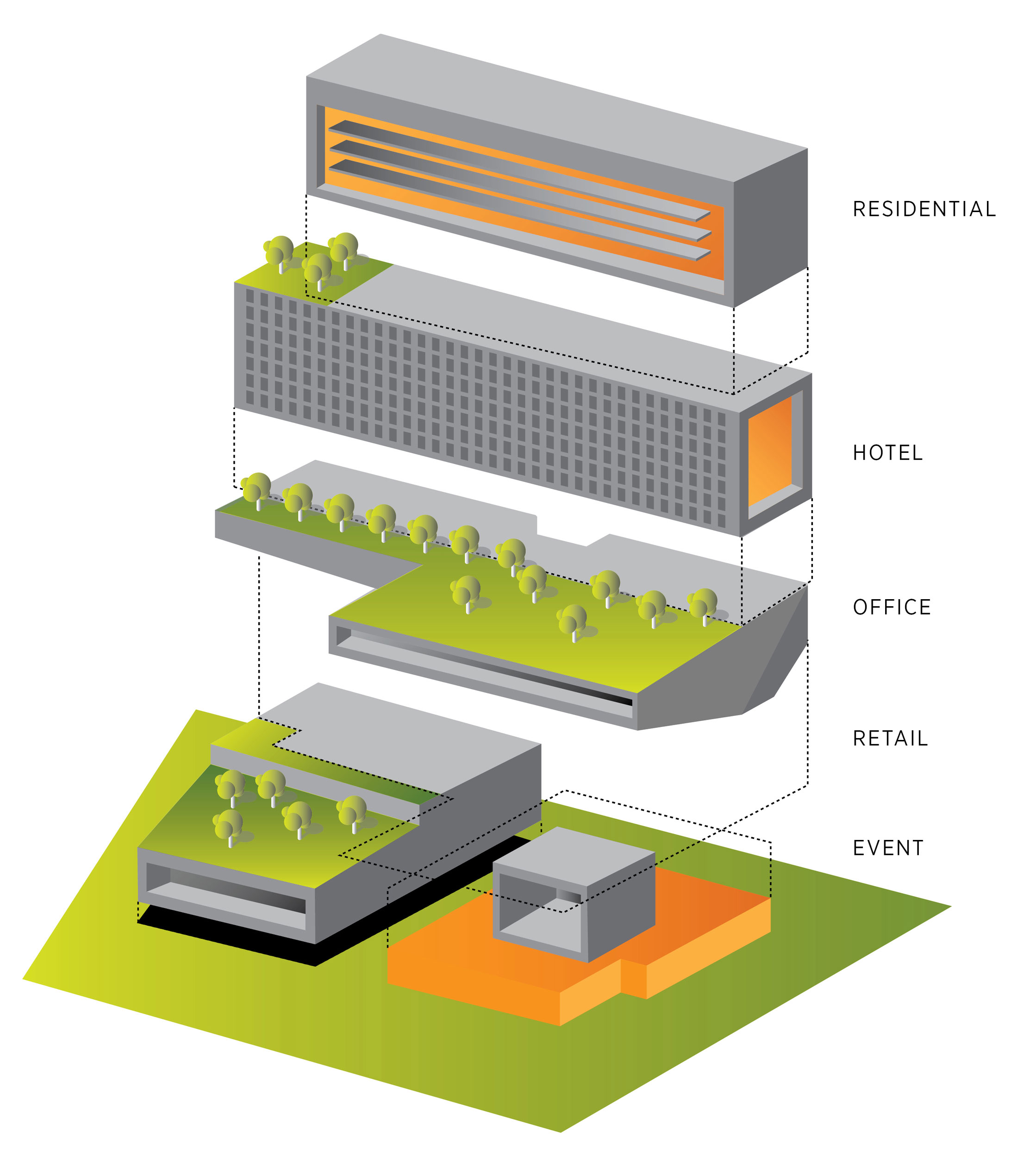 RIOS designed multiple amenity spaces for the Kimpton Sawyer Hotel in Sacramento, including the conference areas and the soaring lobby which acts as a breezeway connecting the site to the surrounding streets. The roof of the lower podium is home to the Sacramento bar, Revival at the Sawyer, a lively hotspot that spills out onto the RIOS-designed landscaped pool deck which overlooks the plaza and entry to Golden 1 Center.