A True Austin Sensibility
East Austin is significantly transforming in response to the city's recent growth and its downtown-adjacent location. RIOS worked with ThoughtBarn to reimagine 901 East 6th Street as a new type of creative office and mixed-use space for East Downtown Austin. The design captures and engages the character of its surrounding retail, industrial, and residential neighborhood.
The project is Austin's first CLT (cross laminated timber) project. The engineered wood structure serves as finished floor. The aesthetic is reinforced by high loft-like ceilings and black painted steel structural detail. Large warehouse-style steel windows provide an abundance of natural light.
The first two levels of the creative office building interact with the street through large expanses of glazing and a two-level industrial door, creating an indoor-outdoor lobby.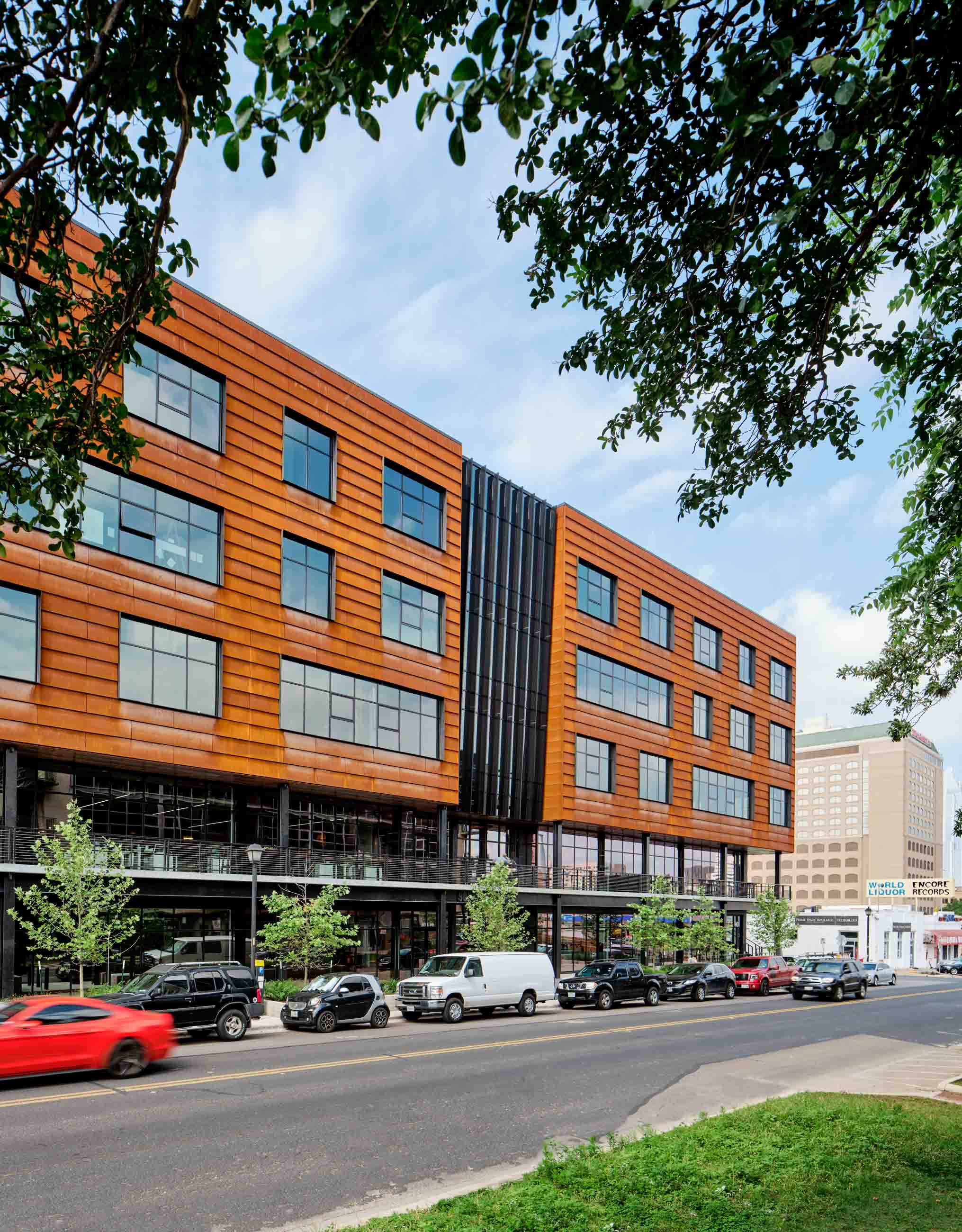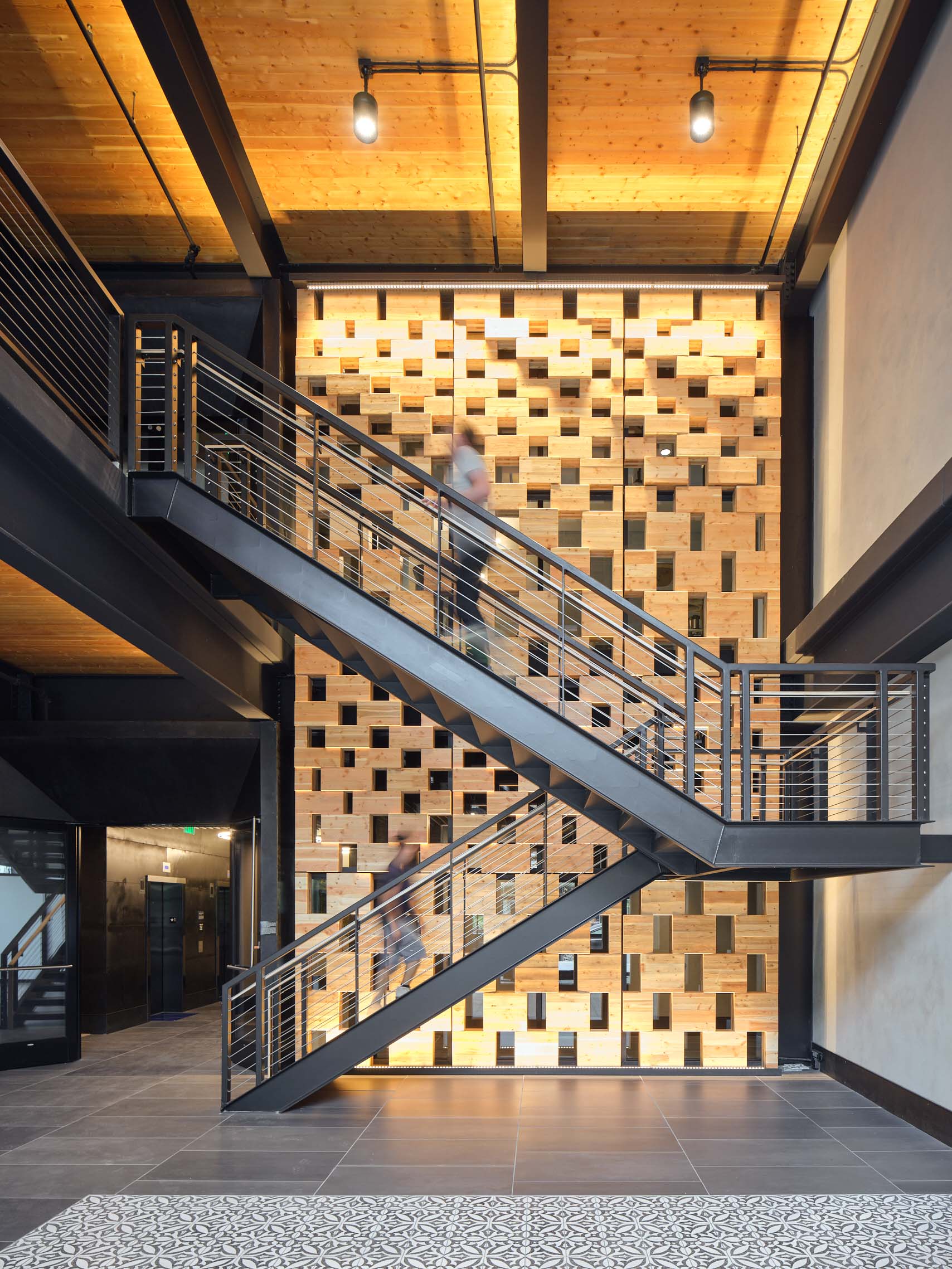 On levels three through five, Corten steel cladding responds to weather and telegraphs the industrial influences of the neighborhood.
Defining the future of office space in Austin.
Both the first and second levels have private entry and exterior access, while the upper floors offer ample views of downtown and the neighborhood. Its location is adjacent to the Saltillo Mixed-Use Transit Oriented Development, which sits along the Austin Regional Rail line.
The floor-to-ceiling glass and garage-door openings along the ground level amplify the pedestrian experience along 6th Street. The upper floors, clad in weathered steel shingles, showcase a true Austin sensibility.