Expedia Group Executive Suite
Biophilic Beauty in the Workplace
The design concept for the Expedia Group Executive Suite is centered around creating an immersive and sensorial experience. The space harmonizes modern forms and the most current technology with stunning natural elements, synthesizing innovation and artistry to create a one-of-a-kind workplace.
Upon entering the suite, guests are greeted by a refined and elegant workspace with sophisticated aesthetics. The open, airy layout fosters a sense of movement and flow, while the skillful interplay of light and shadow adds depth and texture to the space, creating a multi-dimensional environment that's both captivating and engaging.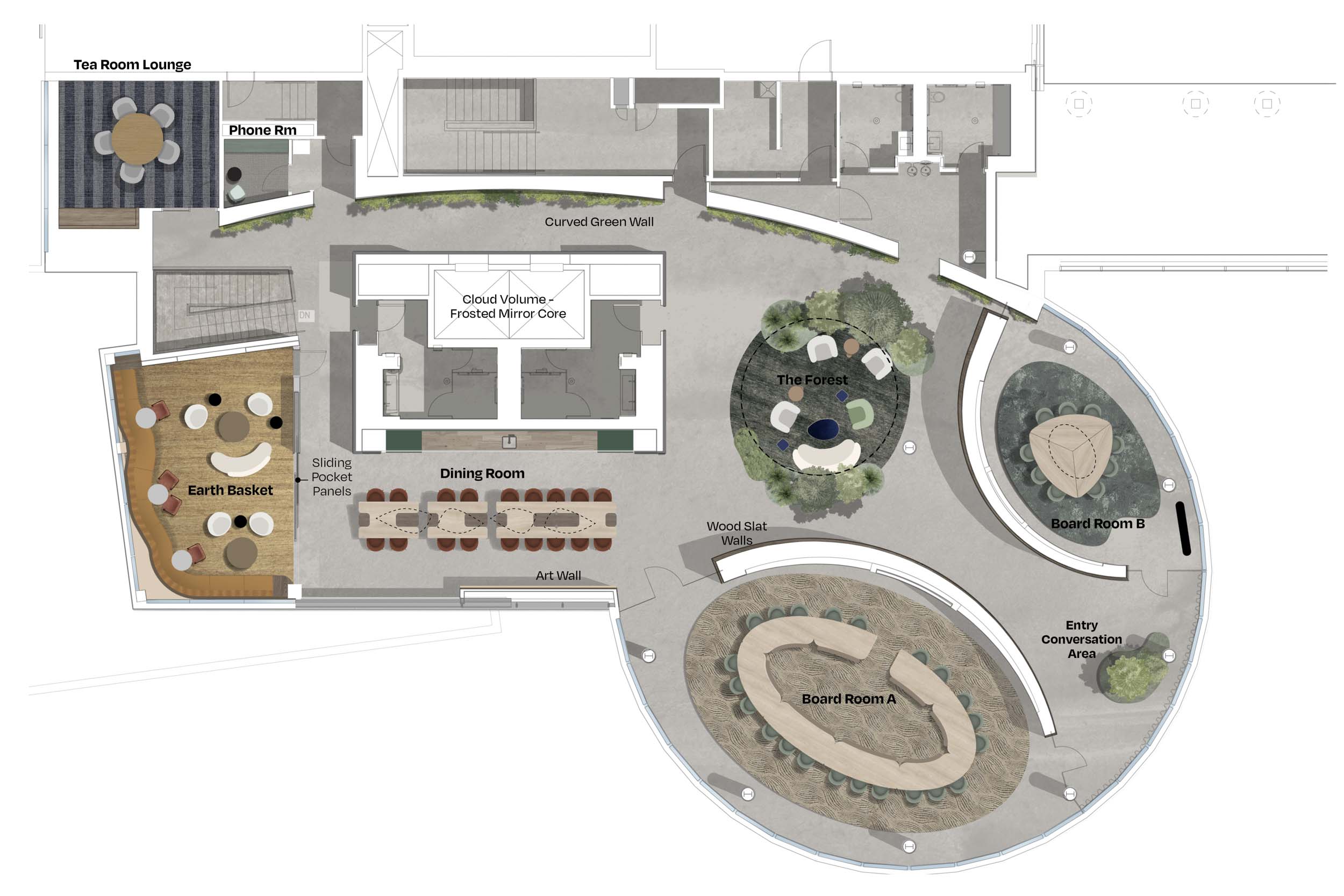 The interior gardens truly set this project apart. Abundant and vivid greenery — including ferns, creeping figs, moss, and olive trees — is artfully integrated into the space, seamlessly connecting the outside with the inside and culminating in a central "forest." This cozy and inviting area provides a hub for informal meetings and conversations, offering a sense of seclusion while remaining integrated with the rest of the Executive Suite's innovative design.
The gardens are an essential aspect of the design, bringing the outdoors inside and fostering a tranquil and inspiring ambiance.
The interior landscape, inspired by its surroundings and impressive views of the Puget Sound waterfront, serve as a destination that fosters engagement and connection within the workplace. This extraordinary design featuring a lush planter wall filled with ferns and climbing plant species exemplifies the effectiveness of biophilic design, promoting well-being, reducing stress, and enhancing creativity for all who experience the space.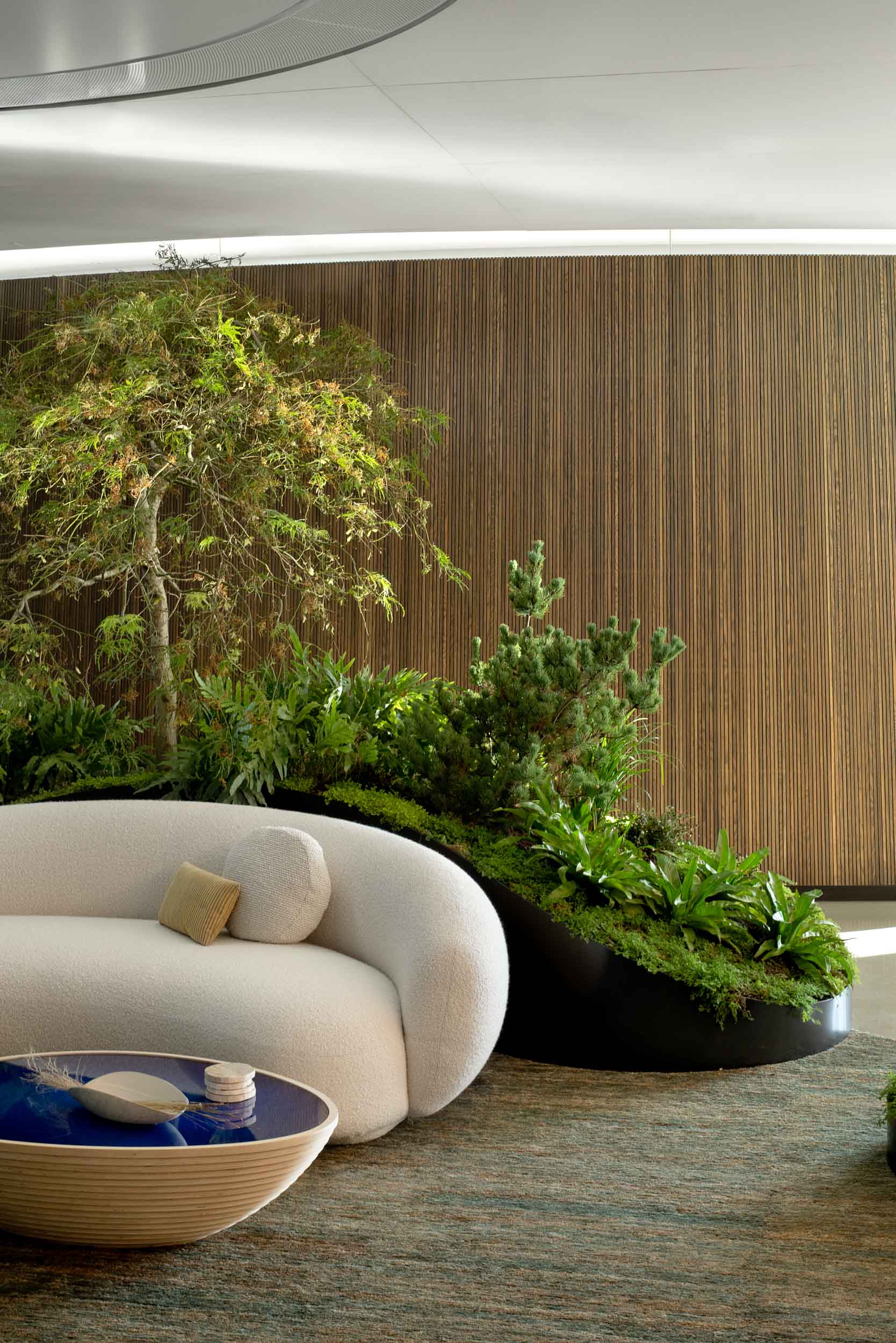 The modular boardroom table is custom-designed by RIOS and built by MASHstudios. Through remarkable craftsmanship and details, fine-tuned technology needs are concealed within the walnut and oak elliptical frames, allowing the furniture to fulfill multiple use cases.
Each element of the Executive Suite has been thoughtfully curated, from the luxurious nanimarquina and Jamie Stern textiles to the handpicked artwork, to ensure that every detail aligns with the overall vision, highlighting the unwavering attention to detail and the commitment to excellence that underpins the entire project.
Ethan Murrow's exquisite hand-painted mural is a stunning visual centerpiece. RIOS worked closely with Ethan to develop a custom concept that resonated with the site's identity and the overarching theme of the design. The colors in the mural were expertly matched to the interior palette, further emphasizing the holistic design of the project.
The Expedia Group Executive Suite is a triumph of design, seamlessly blending technology, art, and nature to create a space that truly inspires and delights.