Palm Springs Downtown Park
Palm Springs Downtown Park, a 1.5-acre public open space, is the heart of the city's ambitious re-development and revitalization of Downtown Palm Springs. Palm Springs Downtown Park offers a shady oasis for residents and visitors near the Palm Springs Art Museum and the vibrant retail hub along Palm Canyon Drive. Sited on the grounds of the historic Desert Inn, the first sanatorium resort in palm Springs, the design draws on Palm Springs' legacy as a destination for health, nature, and pleasure seekers.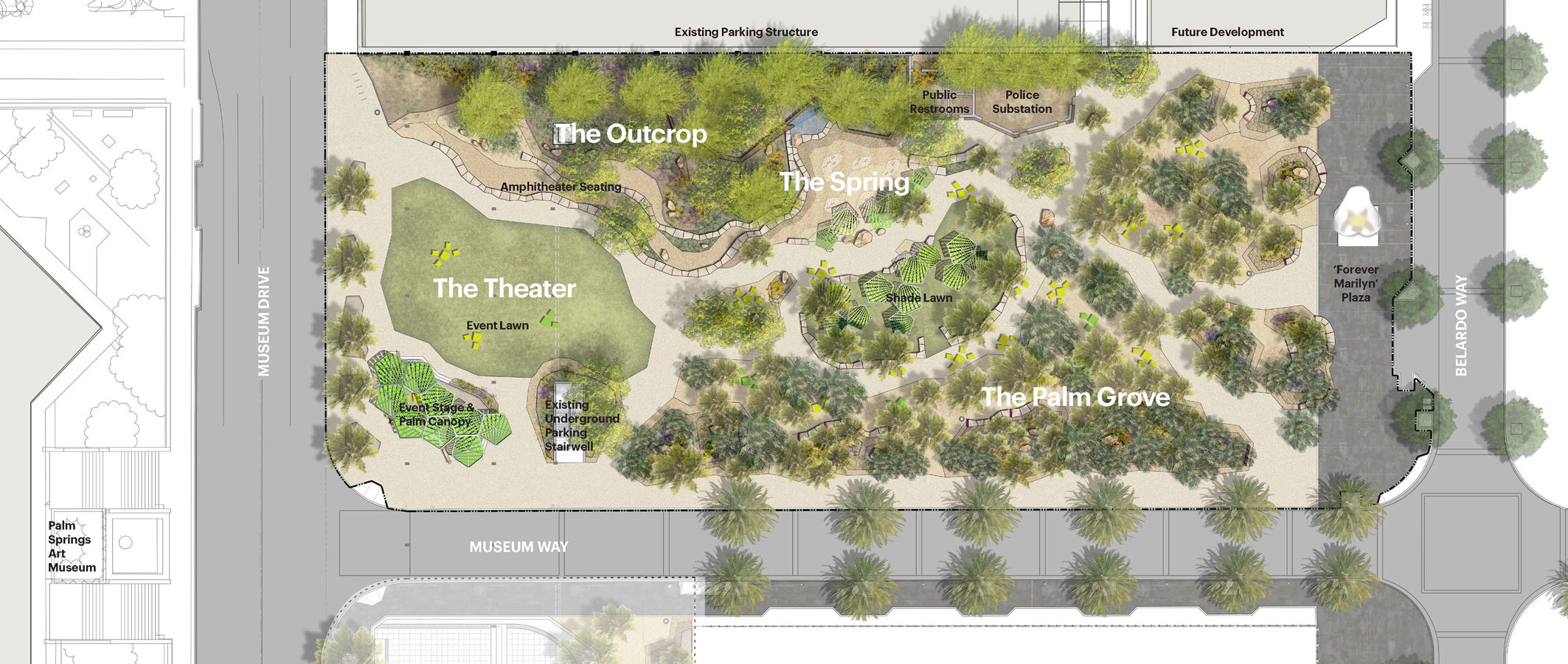 Drawing inspiration from local natural features such as the endemic Washingtonia filifera oasis in Palm Canyon and waterfalls and the striated canyon walls in nearby Tahquitz Canyon, the park features an extensive, dense palm grove with ample shaded areas and seating, two picnicking eco-lawns and amphitheater seating for community events, shade structures inspired by palm fronds, and a grotto-like interactive water feature for play and cooling ambient temperatures. Adjacent streets are treated as an extension of the park, allowing flexibility for larger gatherings.  
The Downtown Park is the heart of the Palm Spring's ambitious re-development and revitalization.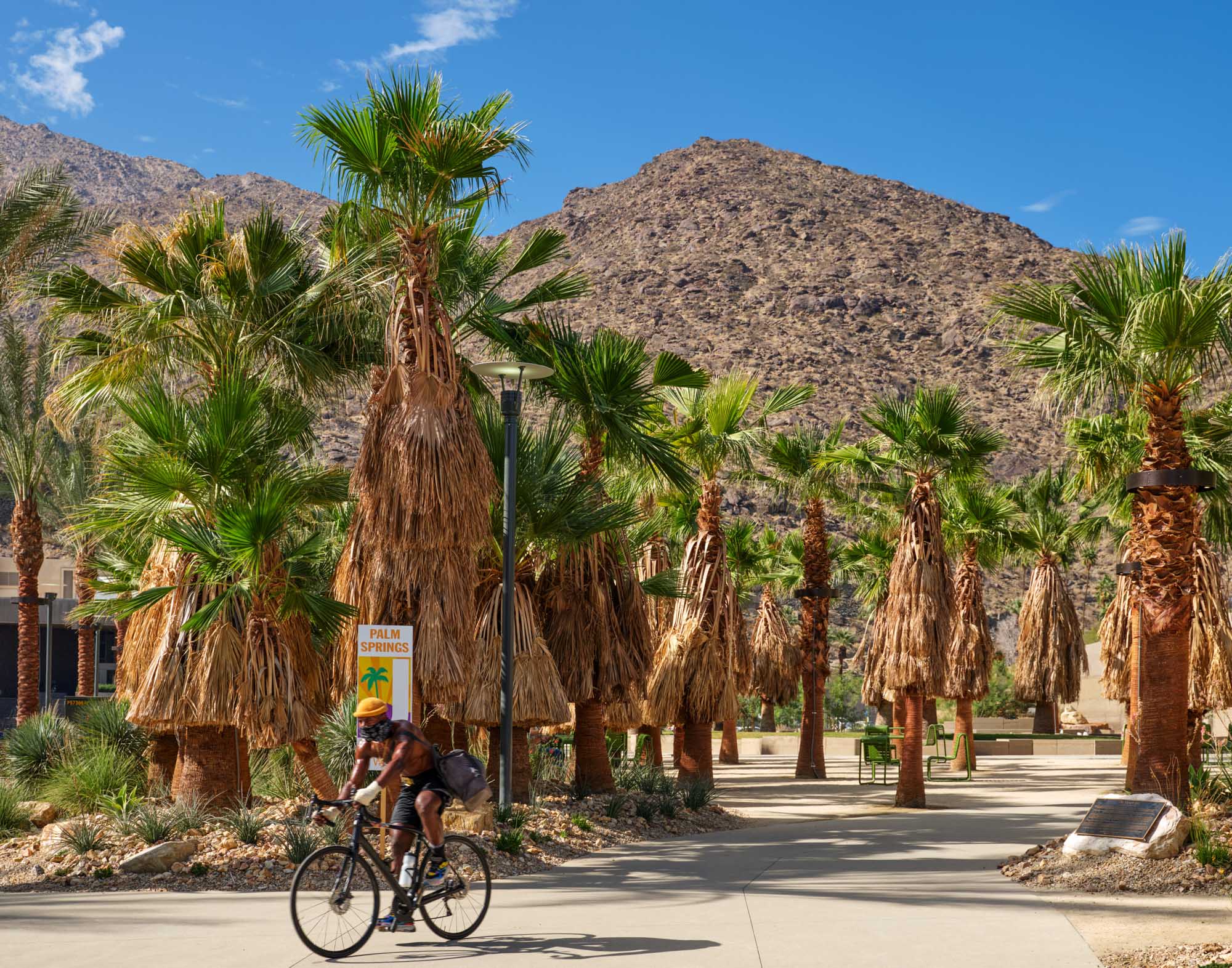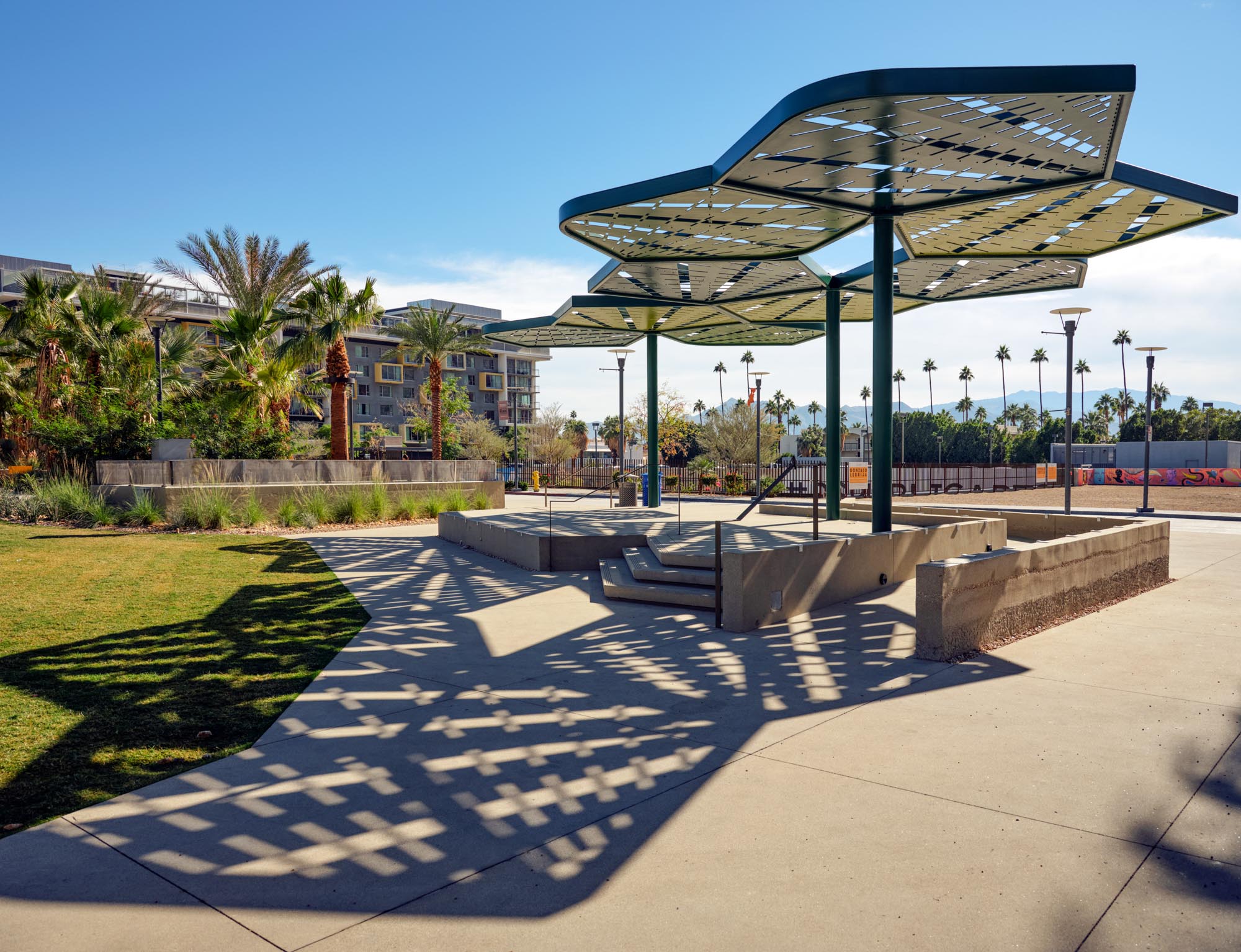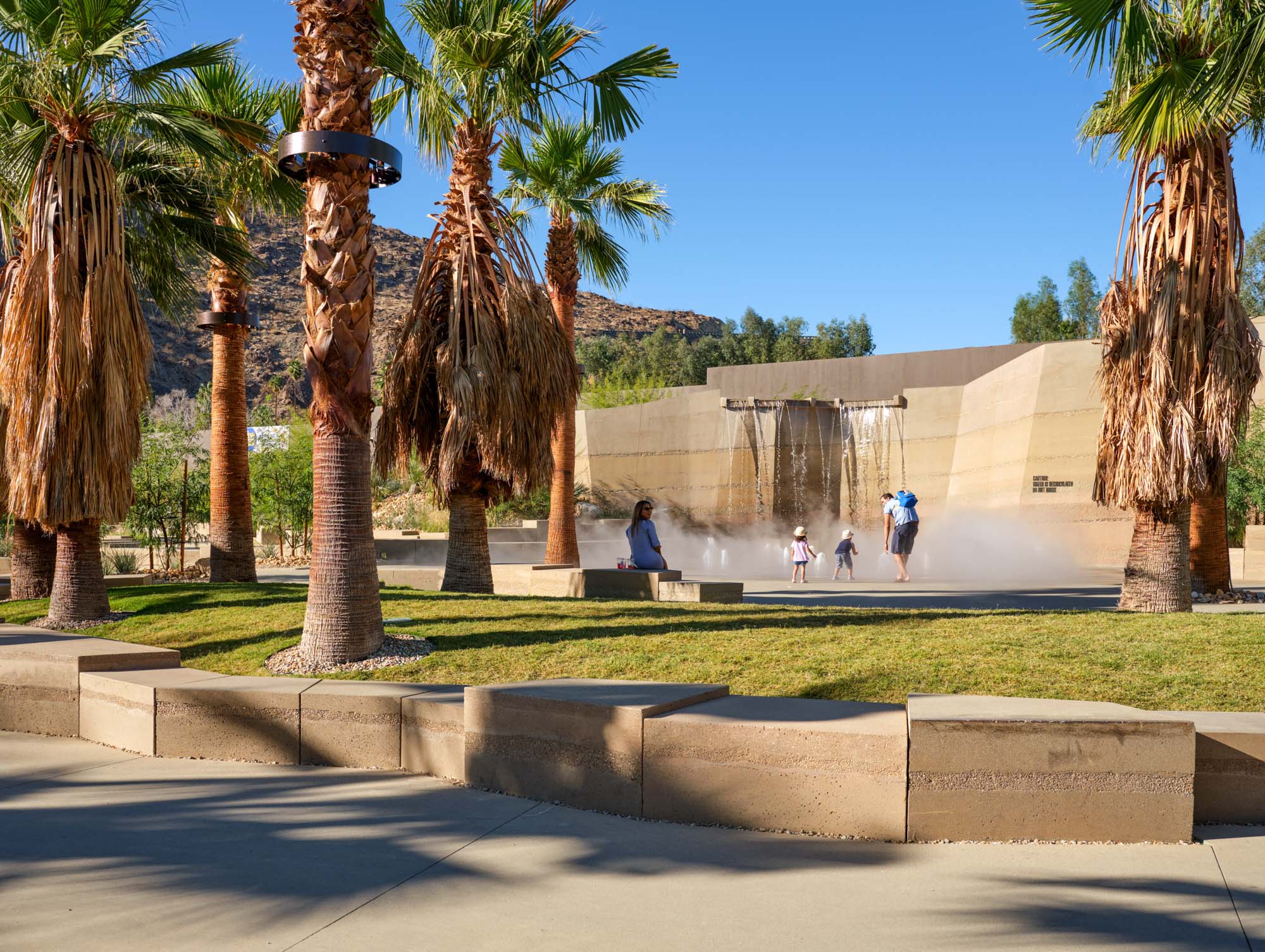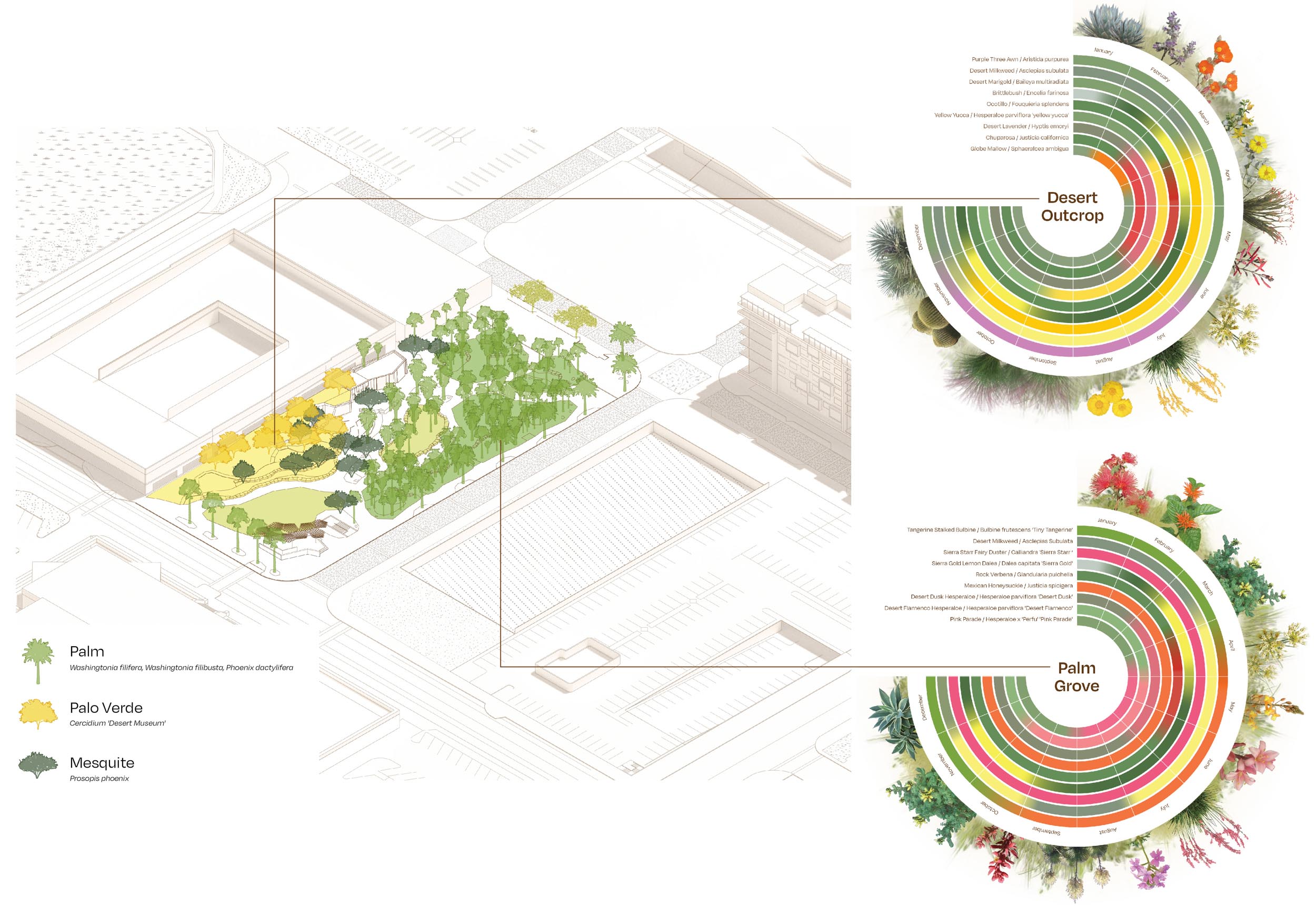 Nellie Coffman, the Desert Inn's founder, famously espoused the "space, stillness, solitude, and simplicity" of Palm Springs and the park is imbued with her spirit. Locally sourced stone, native desert plantings, and creature comforts create a common ground rooted in a sense of place for the diverse, growing community of Palm Springs and its visitors.