2019 RIOS Research Initiative
Invisible Infrastructure: Integrating Pollinators into Urban Sites
One of the most consequential wild urban interfaces in our built environment is nearly invisible. Nearly 75–95% of all flowering plants rely on the work of pollinators — including bees, bats, beetles, butterflies, flies, moths, and birds.
Without pollinators, our agricultural economies, food supply, and surrounding habitats would collapse. As we holistically consider how our designs impact the built environment, we are mindful of this often invisible context and the opportunity for design to positively impact ecological health. 
We believe there is an urgent need to enhance, connect, and create the "hidden" infrastructure needed to support a robust urban ecology.
As designers and builders of our cities, we recognize the need to integrate the ecological needs of the natural world with the built environment has never been greater.
At least a third of the world's total crop production is reliant on the work of pollinators. An increasingly urbanized world demands our cities to be active contributors to the restoration of habitat and natural systems. As we imagine and design holistic and biophilic solutions, we consider the interconnected, symbiotic nature of ecological systems.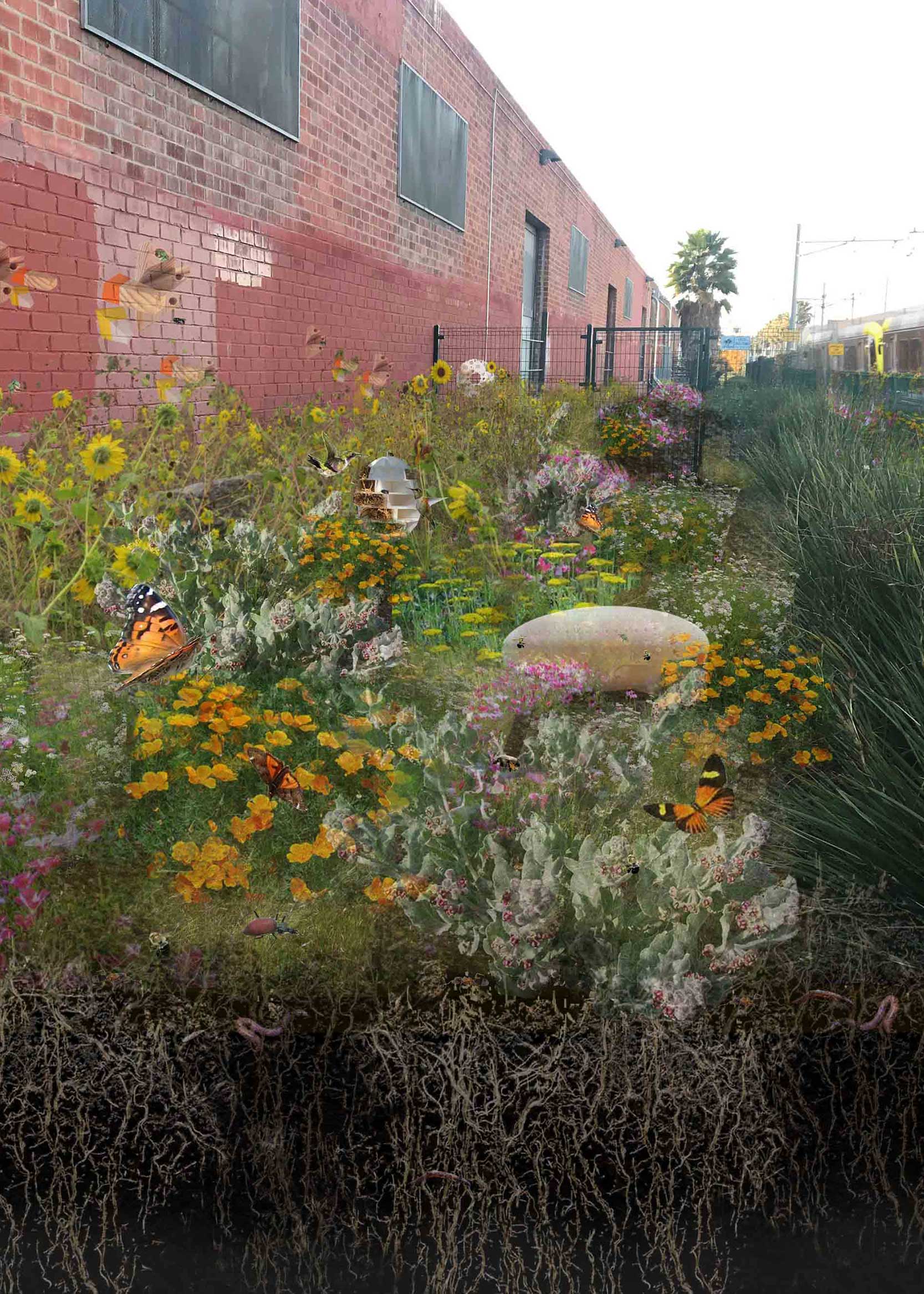 Designing for Pollinators: Seasonality
The calendar format of this diagram indicates color, bloom periods, and the type of pollinator attracted to each species in the palette. This diagram was created to help illustrate a plant palette developed for a proposed landscape supporting native California Coastal Sage Scrub pollinator habitat in San Francisco.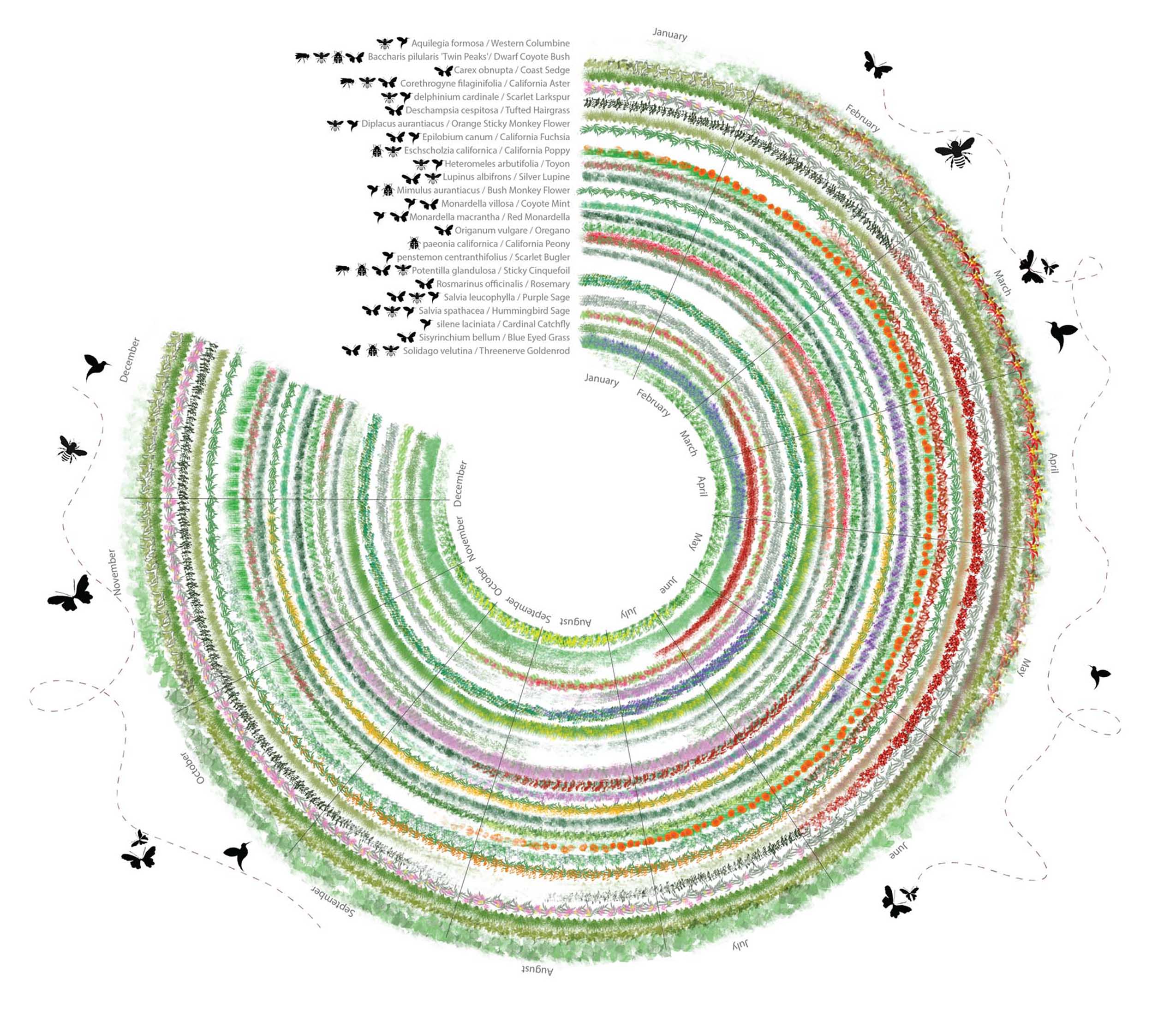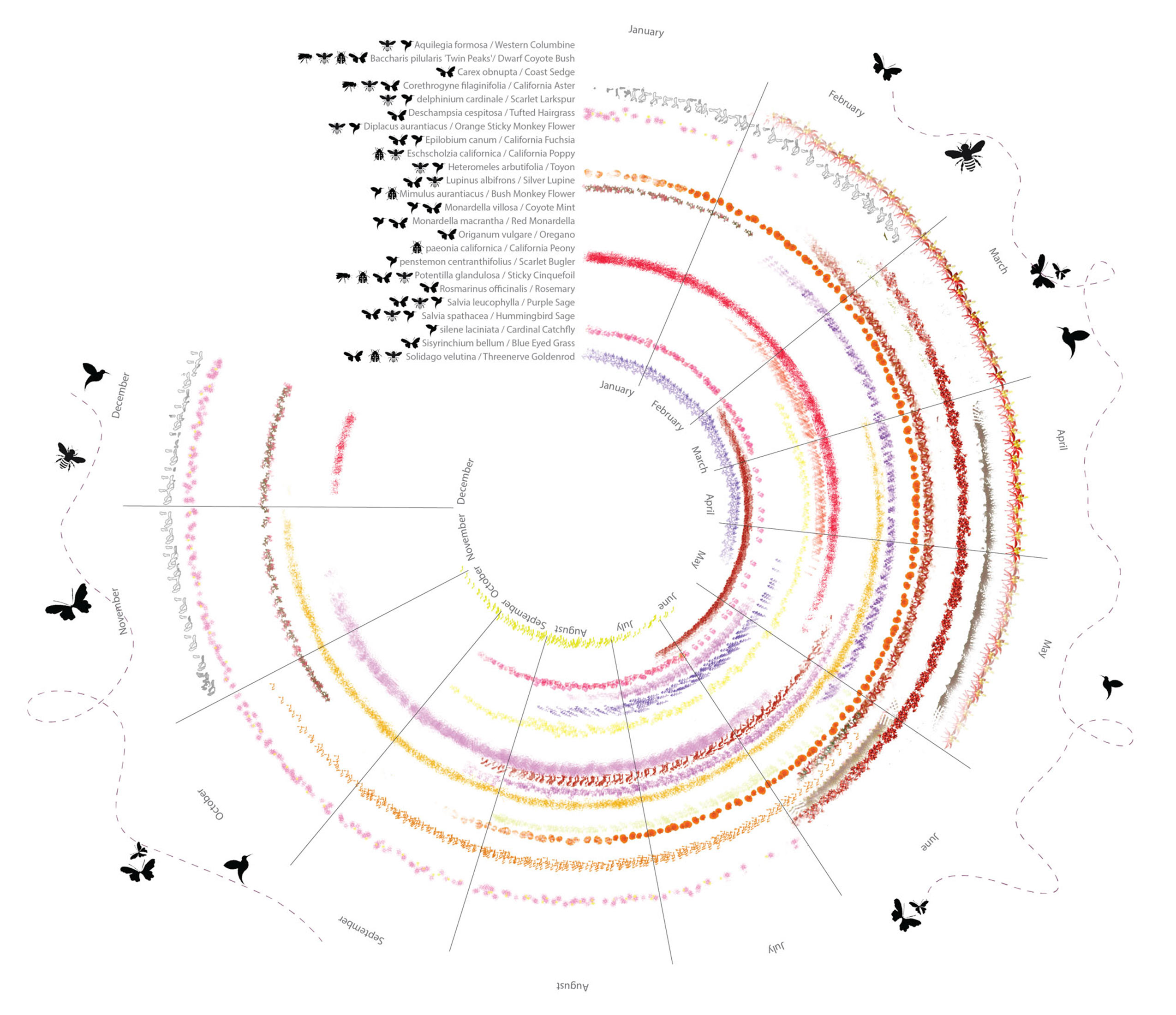 Designing for Pollinators: Bloom Cycles
This diagram isolates the bloom periods of each pollinator species proposed for a native California Coastal Sage Scrub pollinator habitat landscape to highlight the colors and overlaps in bloom periods of the plant palette.
Designs for pollinator bug hotels and structures were solicited from designers at RIOS in an internal competition. Pollinator structures provide shelter for beneficial insects that assist in pollination and help control and reduce populations of detrimental insects. These are especially important in areas that are lacking natural habitat opportunities for pollinator nesting.
By building soils, testing plant mixes, and installing our pollinator structure prototypes, we will be able to track and monitor what species our yard has attracted and measure the effectiveness of our tools for pollinator habitat creation as a model for building ecological health in the Crenshaw neighborhood, along the Expo Line, and beyond.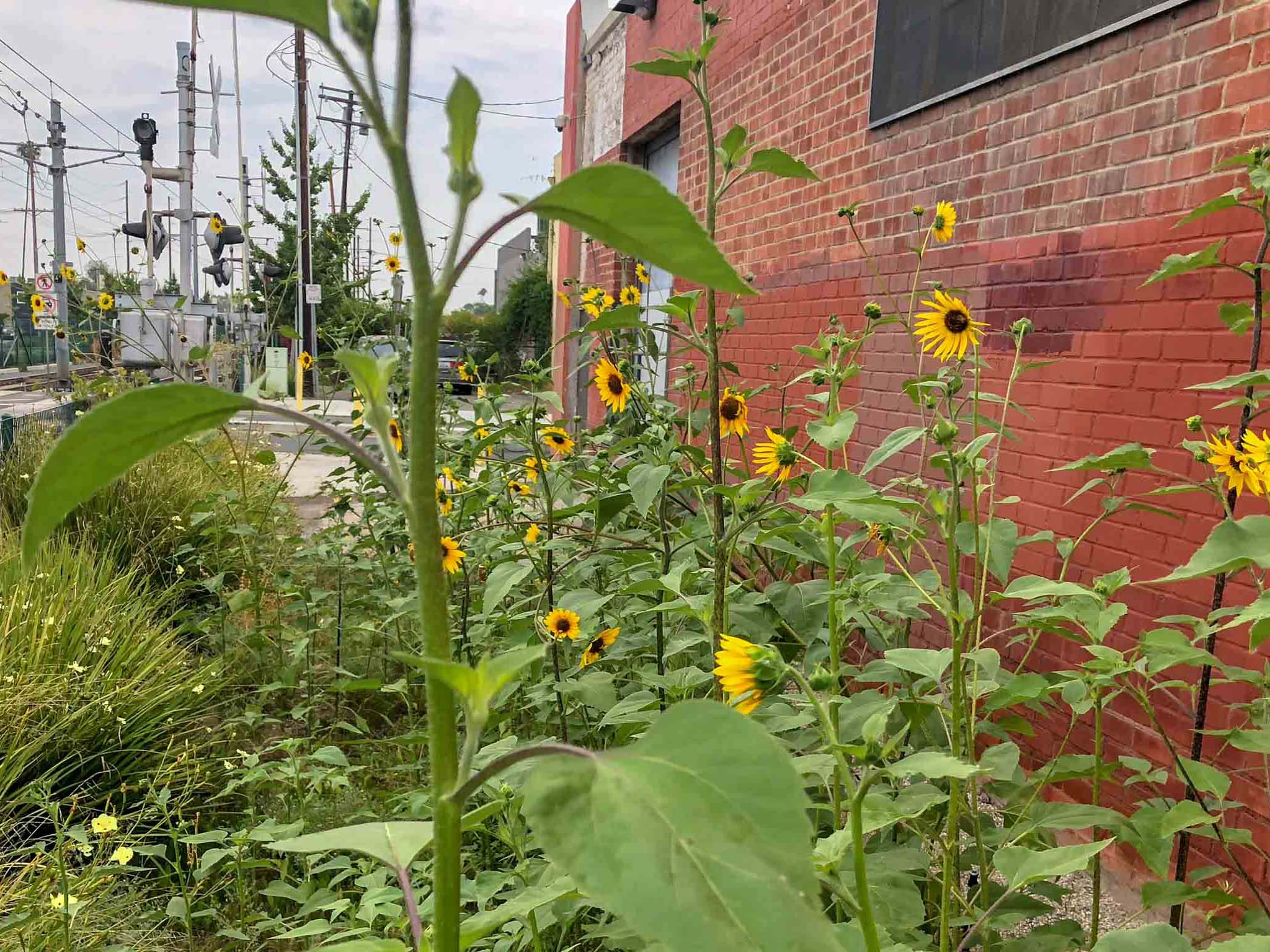 Read the full research book below.