Shenzhen Universiade i-Park
An Ecological and Intelligent Urban Park
The Shenzhen Universiade i-Park is located in the heart of the city's Longgang District, part of the central cluster in Universiade Shenzhen-Hong Kong International Science and Education City. Currently, the construction of educational, cultural, and sports facilities around the park is underway. However, the site's existing facilities cannot meet the needs of the area's development.
RIOS participated in the International Tender for the Universiade i-Park Landscape Planning and Design in order to improve the environmental quality of Longgang District and to reshape and enhance the vitality of the city. The completion of Universiade i-Park will attract international talents, promote the integration of diverse cultures, and connect with the ecological corridors and surrounding functional areas. The park will integrate the concepts of low carbon, intelligence, ecology, vitality, and inclusiveness to create a distinctive brand and a new look for the Longgang District.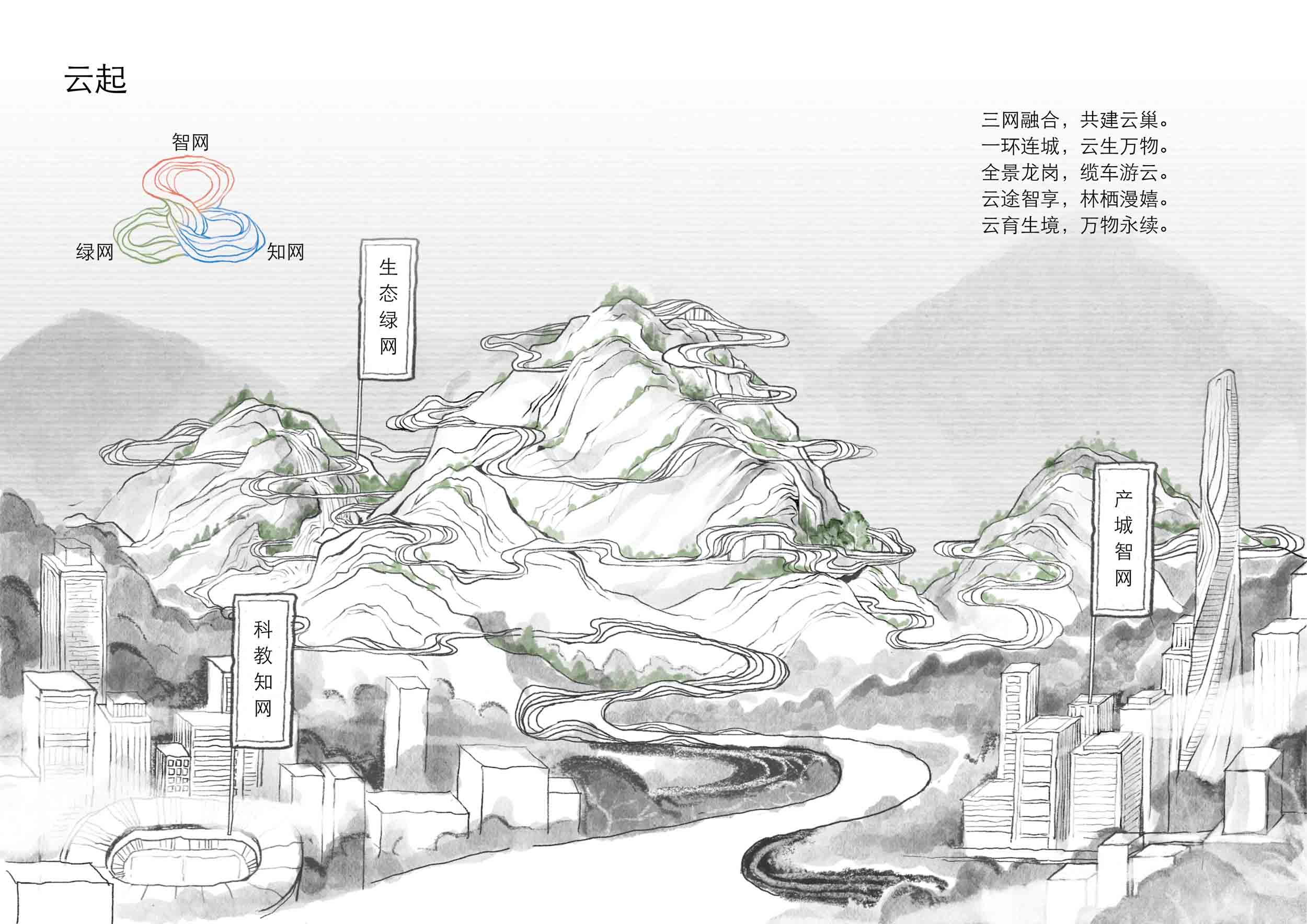 In our proposal, Universiade i-Park would be built into a city park integrating leisure, culture, landscape, artistry, ecology, and innovation. Taking inspiration from the natural elements surrounding Shenzhen, our proposal aims to establish a connection with the city's surrounding natural resources, such as the mountains, ocean, and clouds.
With the core concept of "Longgang Cloud Nest," the cloud nest serves as a place for growth and combines with the multi-dimensional design of the forest park to create a unique experience. Additionally, the park would use "intelligence" to improve its functional facilities, greenways, ecological restoration, and landscape.
Inspired by the lushness and low clouds of equatorial climates, the design would integrate landscape from site to building to experience, connecting visitors to nature with biophilic expression.
Urban View Platform with Gondola
The hilltop platform offers various functions with a visual connection to the city. To reach the top of the mountain, the proposed sky gondola ride would take just ten minutes. Featuring 360-degree views, the gondola offers a new way to experience the city, as well as a view of Longgang Dayung New City's future development.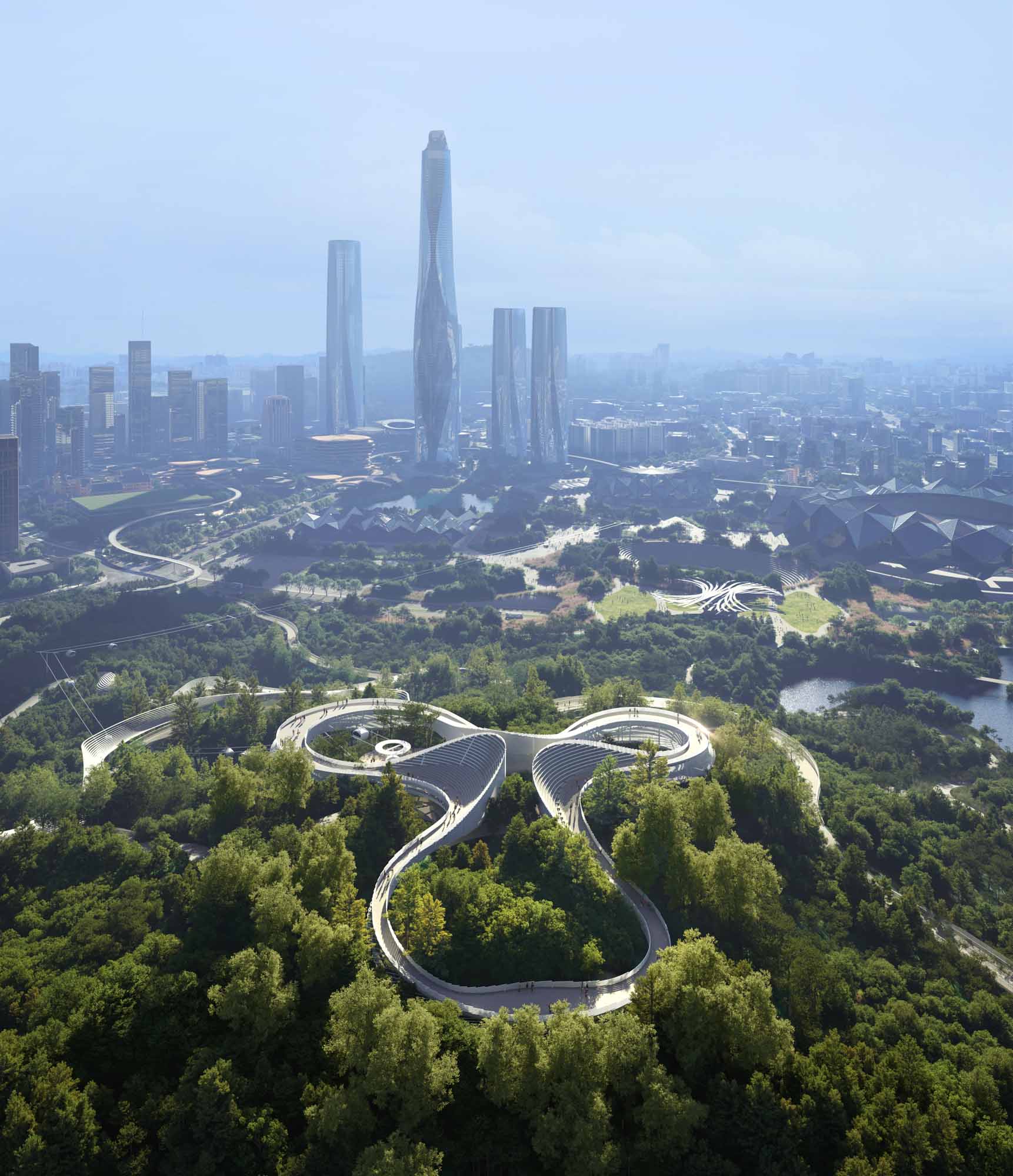 With clouds as inspiration, the cloud trail is an ecological and intelligent urban mountain trail system. This multi-dimensional experience allows visitors to feel the future of Longgang Dayun Wisdom Park. The design creates several ecologically intensive, activity-integrating, multi-intelligent footpaths connecting the city. To improve the arrival experience, the site is also designed to be more accessible.
Ecology and Interactive Technology
Different biological-themed hiking trails are included in the cloud corridor to encourage scientific research and study. By adapting to local conditions, the design preserves native plant communities and enriches biodiversity.