High-Fidelity Listening Room
The Equipment Room is a unique and immersive experience that invites you to step back in time through high-quality sound, bespoke millwork, and eclectic decor. Situated in the basement of the Magdalena Hotel between South Congress Avenue and Arlyn Studios, known for hosting legendary artists like Willie Nelson, this Japanese kissa-inspired space offers an exclusive opportunity to indulge in high-fidelity vinyl. 
Inspired by the precision and craftsmanship of Tokyo's listening rooms and a profound love of vinyl, the Equipment Room is designed to showcase the beauty and complexity of audio in an intimate and cozy atmosphere. Every night at the Equipment Room is a one-of-a-kind and memorable experience.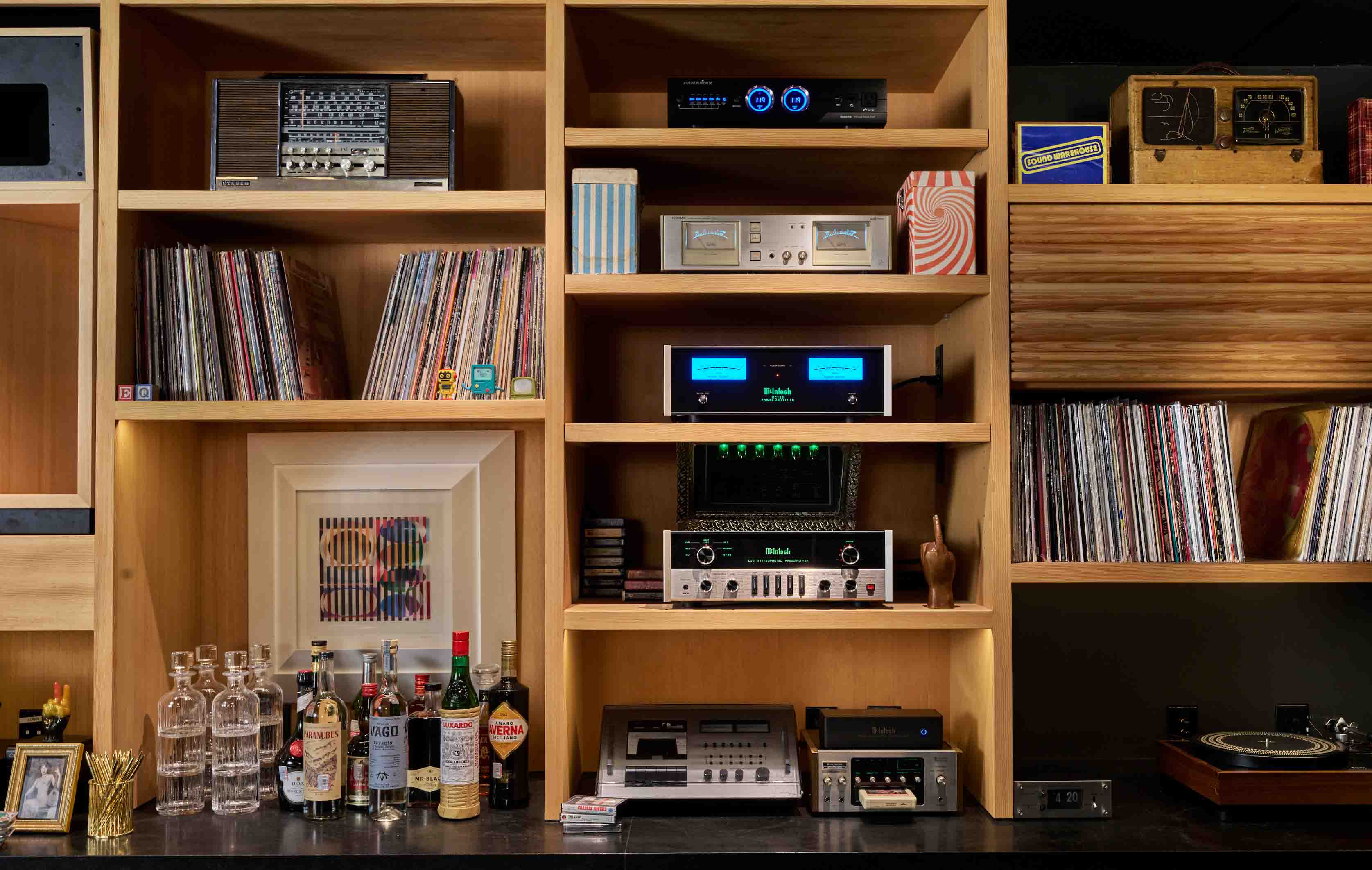 Upon entering, visitors are greeted by a backlit stained-glass relic evoking a spiritual-like experience that guides them through an acoustic paneled portal to the listening room for a sense of exclusivity and privacy. The space is dimly lit to place focus on the acoustic equipment, while a sculpted back wall provides an intimate atmosphere complete with shadowy nooks for seating and private conversation.
The Equipment Room features a fully integrated Hemlock bar and custom-made feature wall designed to showcase the Klipsch sound equipment and record collection from Breakaway Records. A custom DJ booth with a roll-top tambour cover adds character and functionality to the space. Together, these elements make the Equipment Room visually stunning and highly functional.
"Our design concept for Equipment Room took cues from the craftsmanship and form of high-quality sound equipment."
Texas-Themed Record Collection
The record collection — curated over the course of several decades — features more than 1200 LPs s that span a wide range of genres and eras. While the library heavily emphasizes the golden age of LP production from the '60s to '80s, the styles cover a broad range from jazz and soul to hip-hop and punk. Throughout the collection, a thematic throughline of Texas can be seen, with both celebrated legends and lesser-known musicians receiving equal attention and appreciation.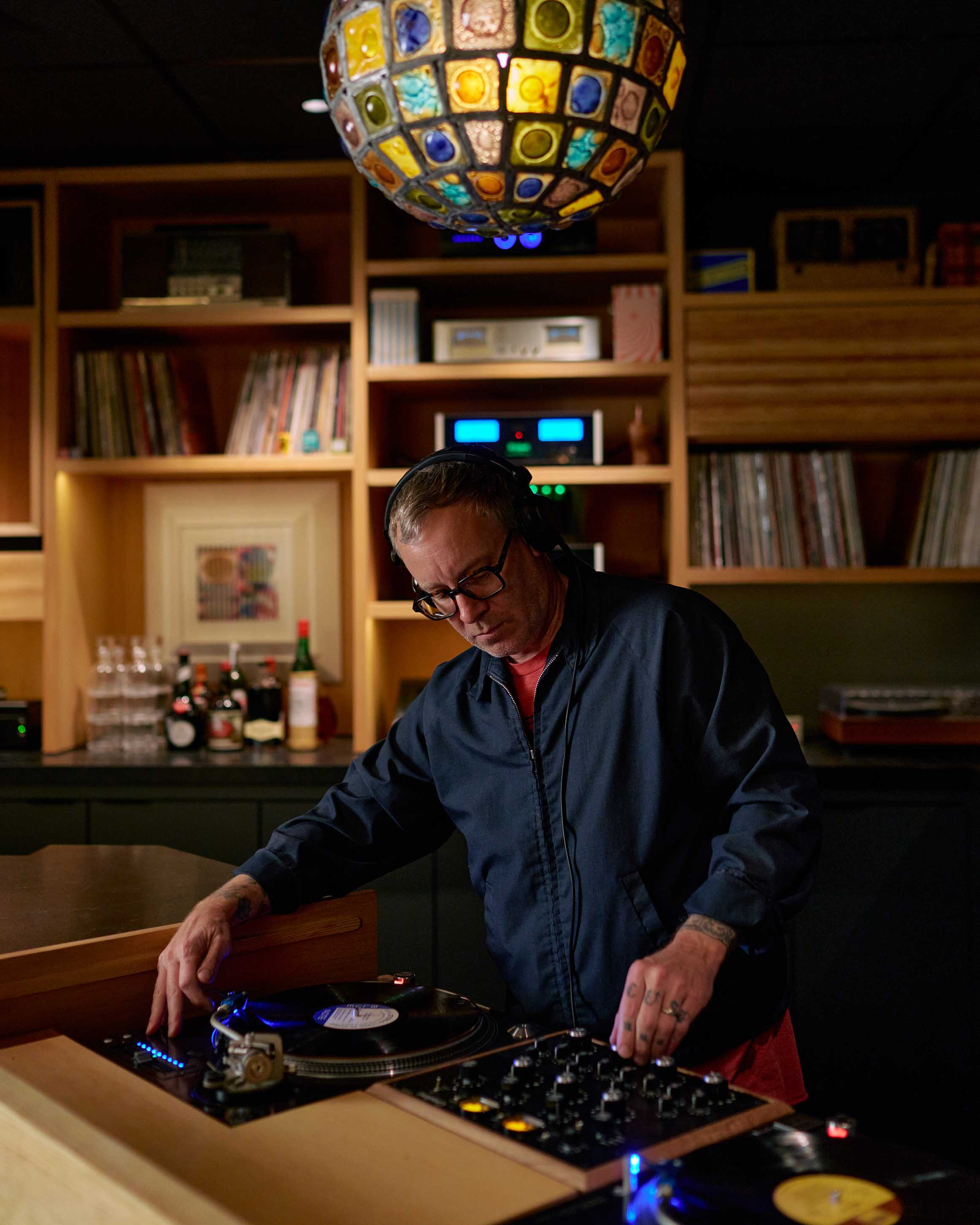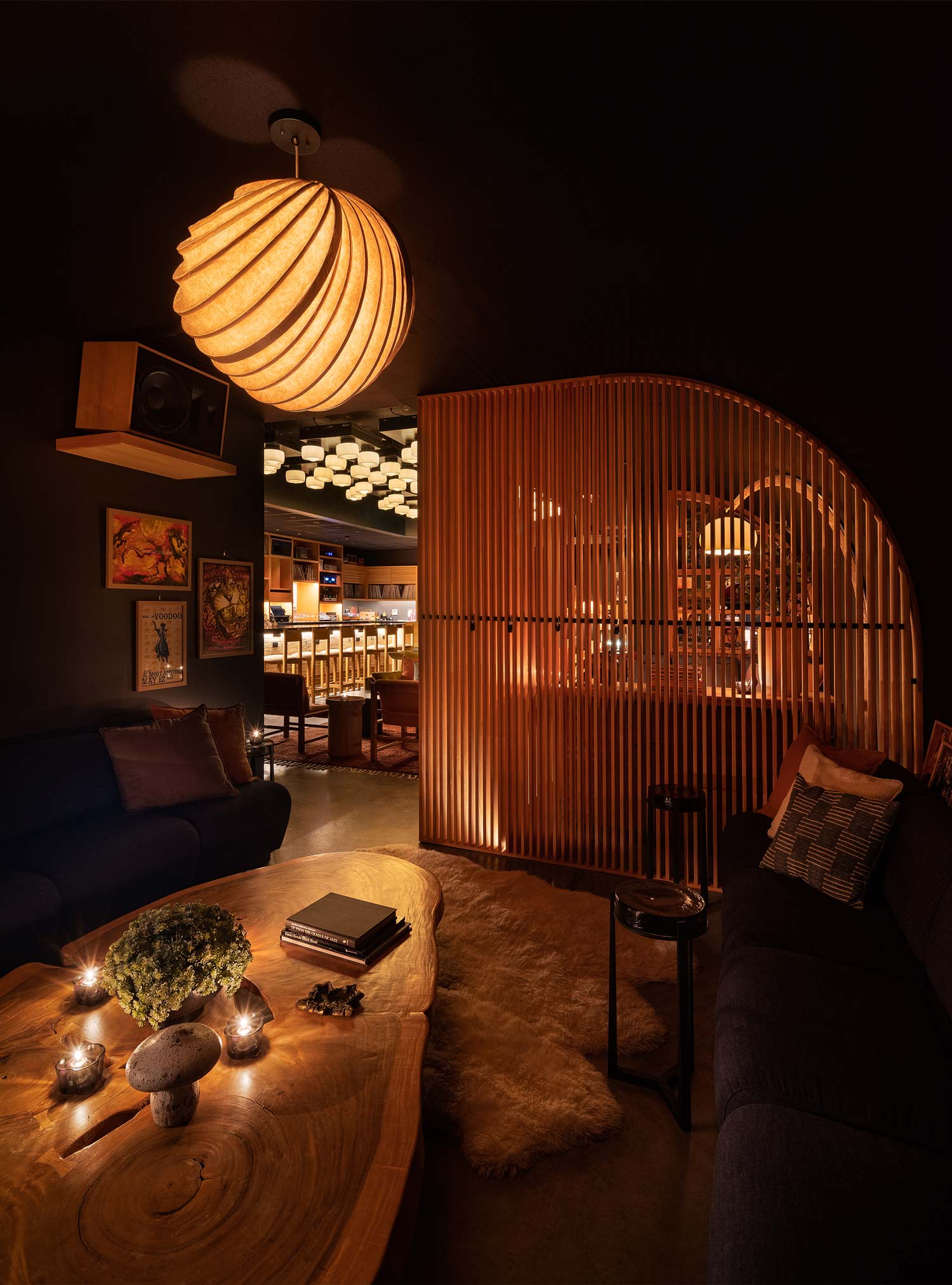 Carefully chosen lighting and color palettes enrich the sensory encounter, creating an environment that is truly unforgettable. Whether you are an audiophile or simply appreciate good sound and design, the Equipment Room is a unique experience that you will want to revisit again and again.
Operator and Creative: Bunkhouse, Breakaway Records
Architect, Interior Architect: RIOS
Interior Design: RIOS + Bunkhouse
FFE: Bunkhouse
Acoustics: ARUP
General Contractor: Franklin Alan
Structural Engineer: AEC
MEP Engineer: Introba
Lighting Designer: Within Light + Bunkhouse
DJ/Sound: Breakaway Records + Klipsch
Branding Development: Bunkhouse + Guerilla Suit