A Creative Entertainment Village Meets the Demand for Production Facilities
Located in the midst of the beloved movie studio lots of Hollywood, Echelon Studios is a new production hub that fuses state-of-the-art soundstage production facilities and working studio lot with ample digital production and creative office space to meet the evolving demands of content creators across all creative industries.
The project, developed by BARDAS Investment Group, is conceived of as a vertical movie studio lot, the five-acre complex is centered around four 19,000-sq.-ft. soundstages and one 15,000-sq.-ft. flex stage with an extensive base camp and mill. A 90,000-sq.-ft. creative village features two six-story creative office towers flanking the production studios and stitched together by an elevated campus and bungalow village of executive and creative suites, all with unobstructed views to the Hollywood hills. Throughout the towers and bungalow village, lush shared and private garden terraces and paseos support a modern work style with an indoor-outdoor connection. The addition of moveable privacy screens equips various areas for confidential meetings.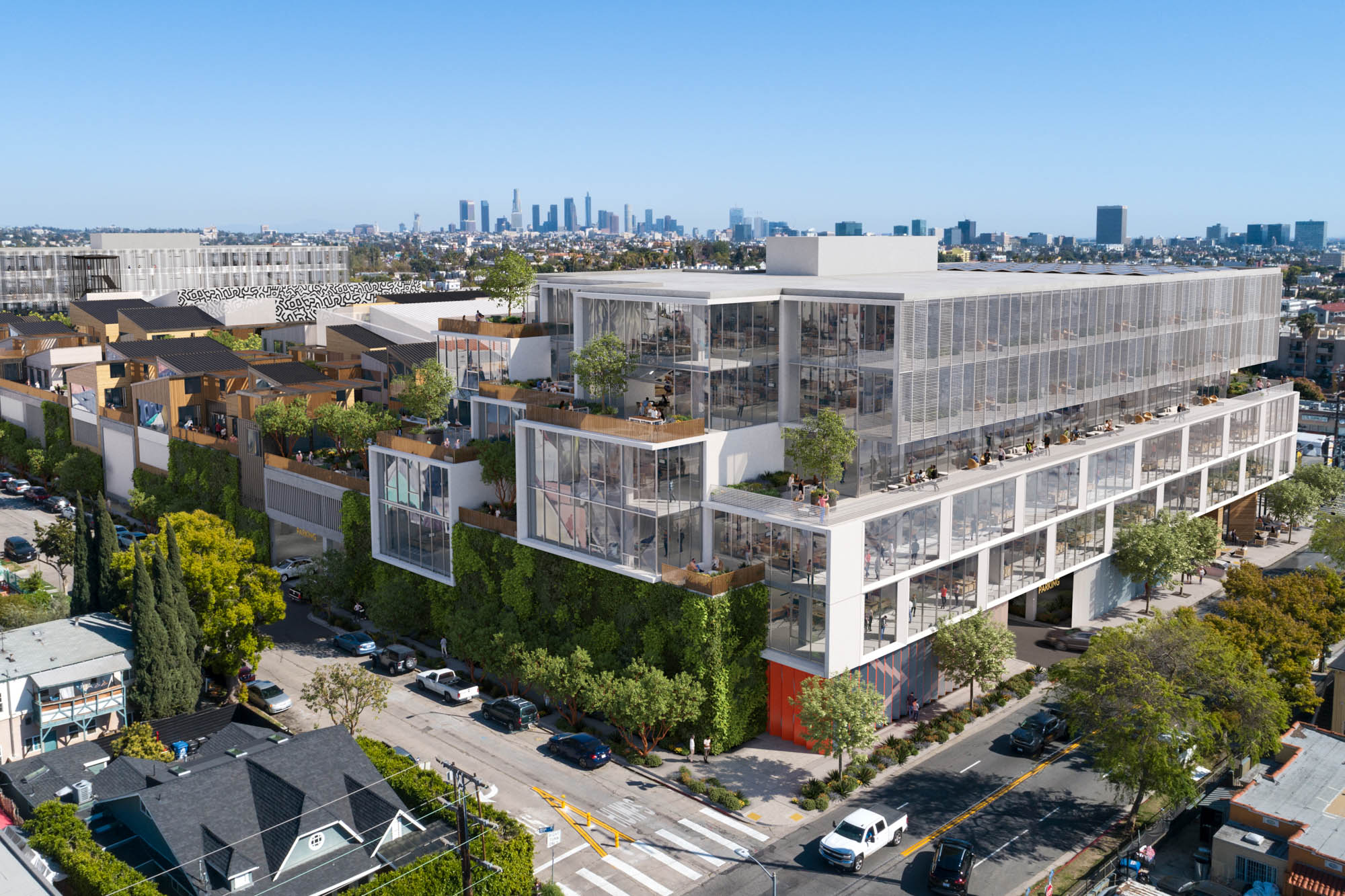 The project inverts the typical Hollywood production lot by allowing the studios to stack vertically and the offices to open to the outdoors, maximizing creative space across a dense city block. The soundstages line Santa Monica Blvd. on the south side, while the office buildings on the east and west sides are equipped with outdoor space, shading, and operable windows. 
To the north smaller villa-like forms create an intimate scale that responds to the residential context along Virginia and give Echelon Studios its unique character. Circulation protects the site via distinct controlled public and private access points, while secret gardens and courtyards also allow for surprises within the complex. Echelon Studios also features ground level retail that engages the public along the street.