Creating Transformative Research Facilities
Scientific Workplace Design
The best places for life sciences research are also the best workplaces, combining the amenities that refresh and revive with the function and performance of a high-performance laboratory environment. When the building acts as an energetic campus, the entire asset better supports the lab functions and the users with arms-reach access to what they need to sustain their work with renewed focus and inspiration.
Activating Scientific Discovery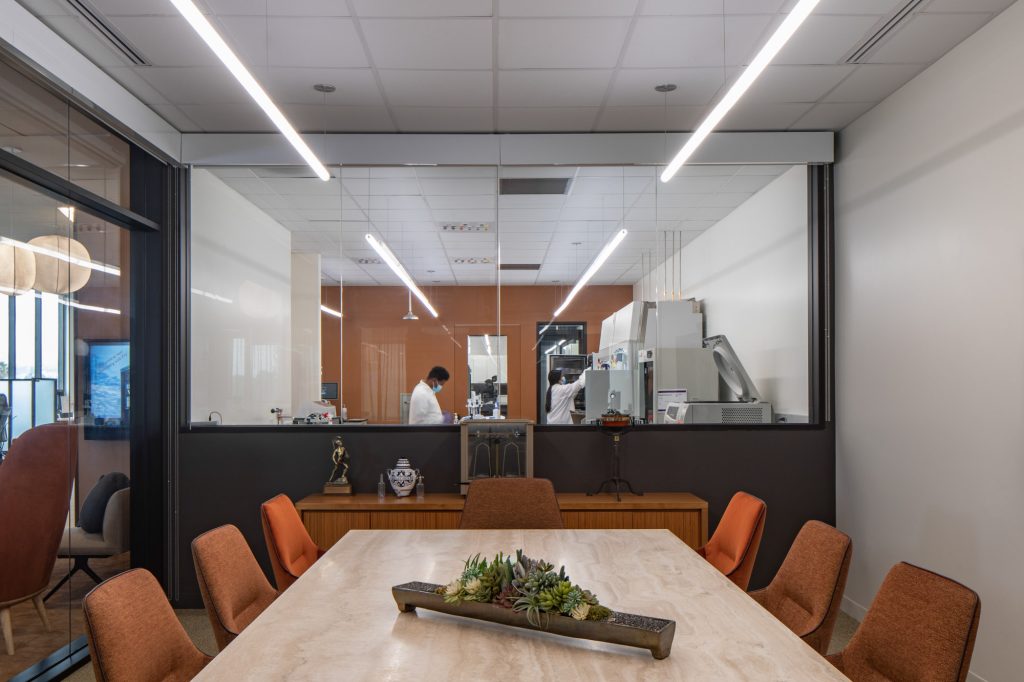 The New Laboratory Infrastructure
We design spaces where collaboration, innovation, and creativity are sparked through dynamic and adaptable spaces that bring joy, moments infused with art and interest, corners to focus and ponder, intersections that foster interaction, and nature-inspired design that permeates the interiors and connects users to greater forces of wellness and wellbeing.
Our Approach to Life Sciences
Science and Technology Research and Innovation is a critical path development for many products and advancements that support essential aspects of our daily lives. The focus on this sector is driving both social and economic development, as well as an increasing demand for research facilities that attract and inspire the best researchers to do their best work.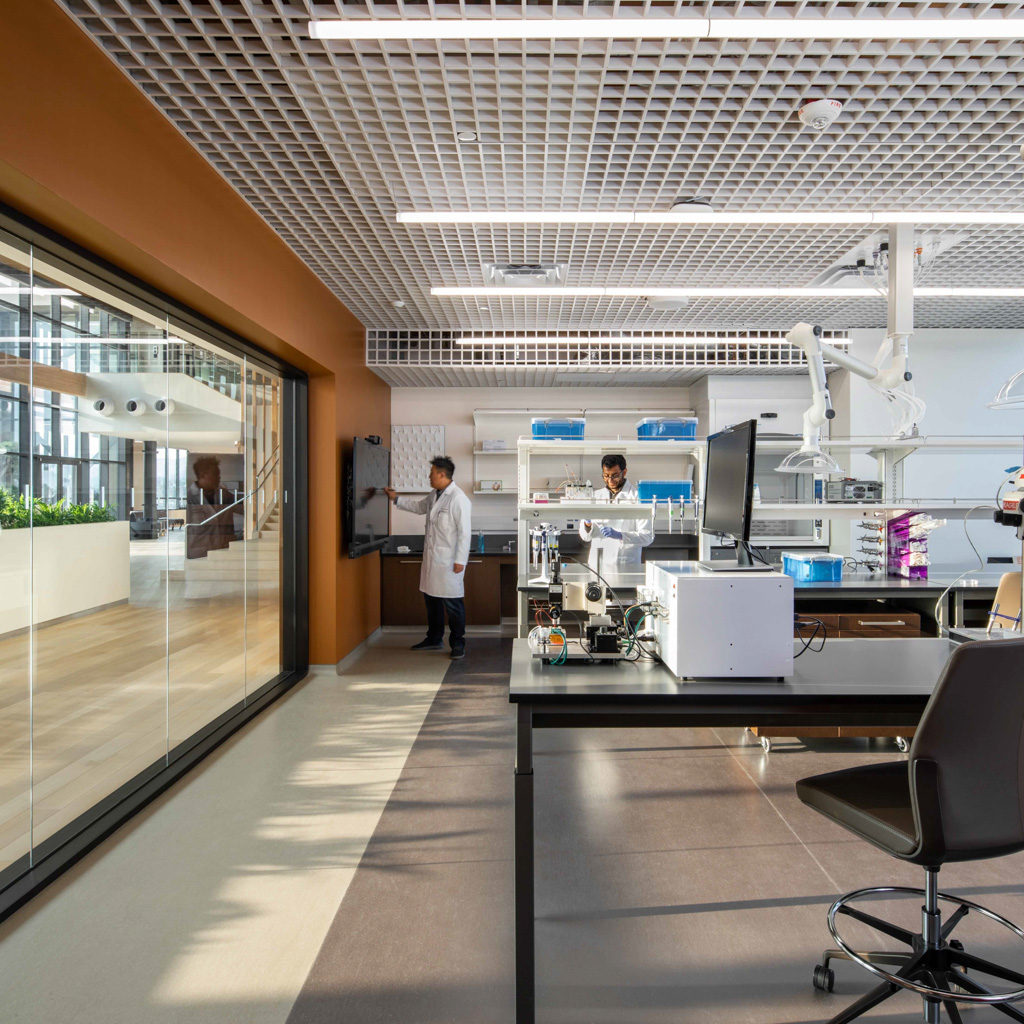 Elements of Innovative Research Environments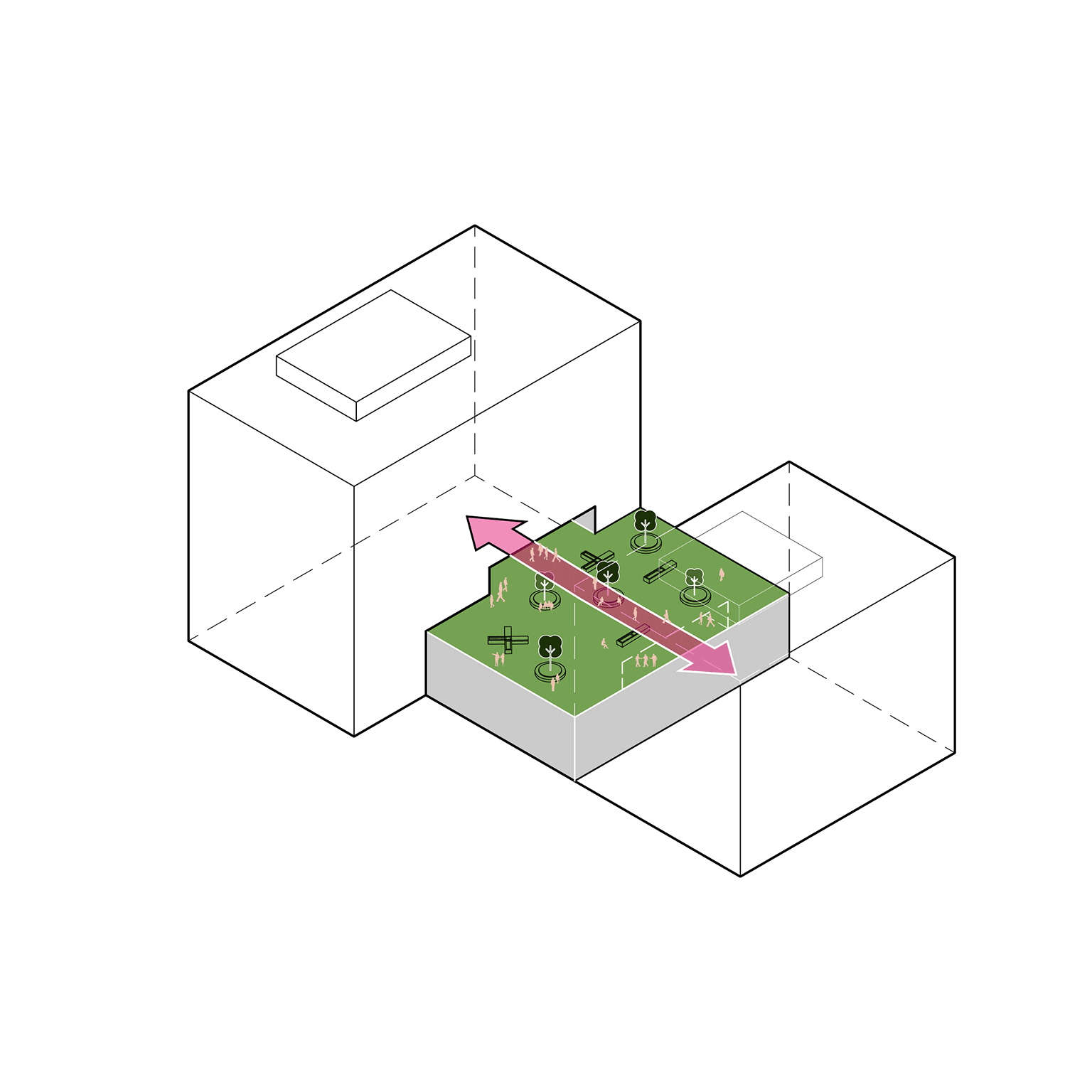 Site design ties together a complete campus or anchors a singular building while connecting to what's happening inside and providing a verdant view from within. These outdoor spaces often become shared destinations, providing places for people to meet, focus, or recharge. Access to nature and bringing the landscape inside also improves wellbeing. These biophilic elements encourage calm and boost productivity.
Building a Science Community
At the heart and soul of research is not what can be created single-handedly, but what can be created together. The greatest opportunity for discovery comes from being exposed to new ways of thinking, differing points of views, and finding the question you had not yet thought to ask. Our approach to collaborative research environment design focuses on connection by linking the laboratory to the meeting and circulation spaces to allow key amenities and various functions to be interconnected.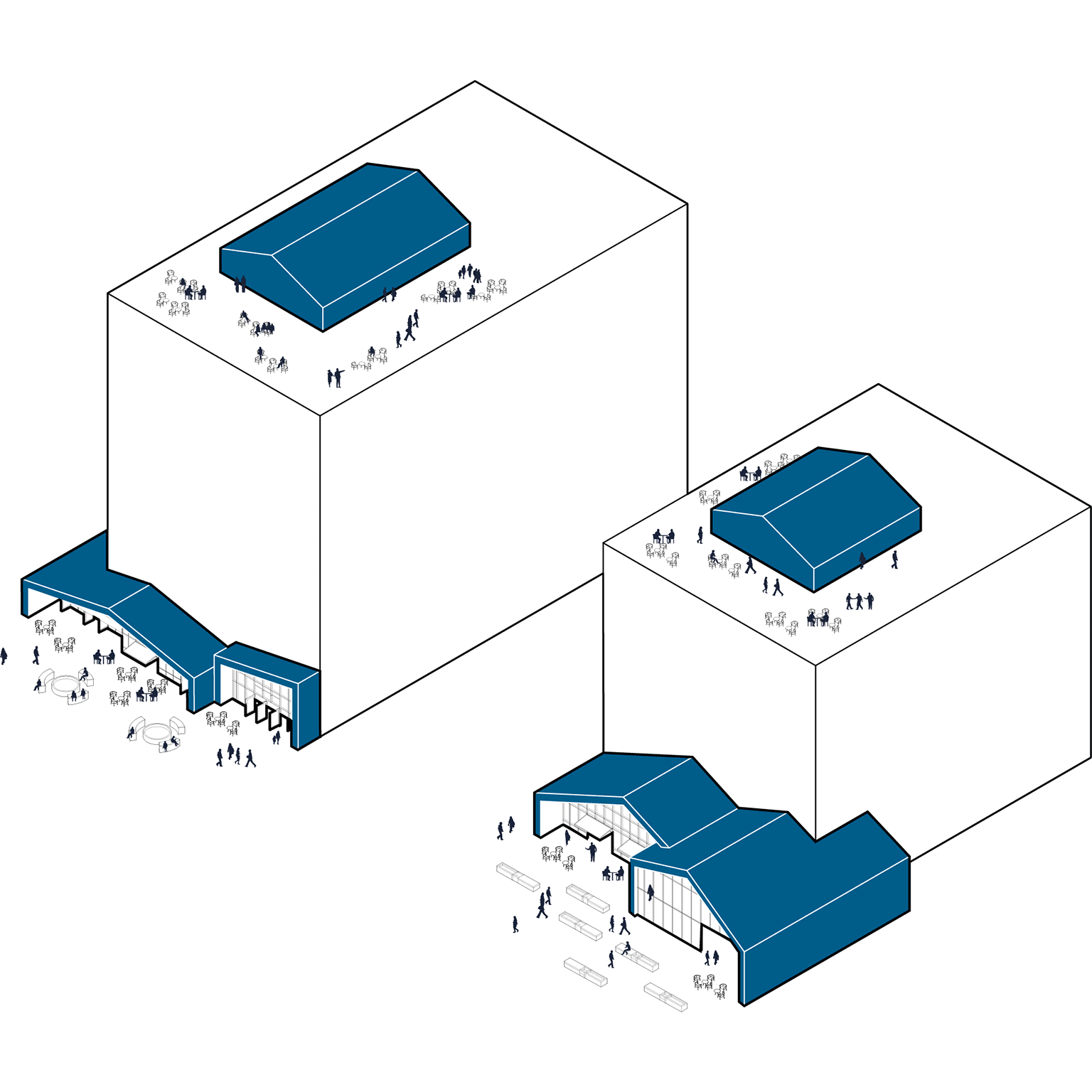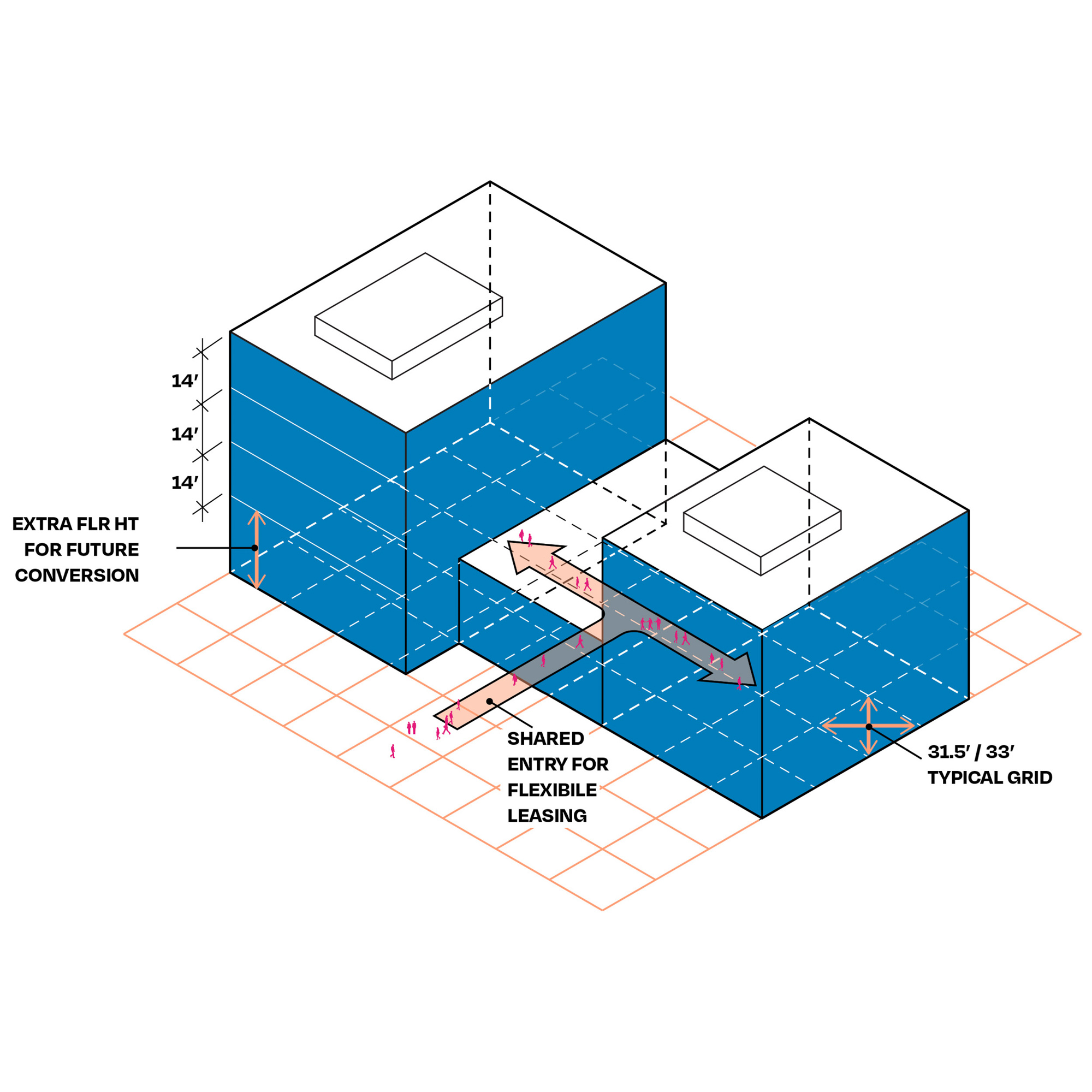 Building Conversions and Adaptive Reuse
Not all ideal buildings are new. We consider the important factors when transitioning a building to laboratory – namely bay size and floor to floor, HVAC systems, and freight elevator conveyance. Our experience helps us determine what to look for to ensure that the research is paramount.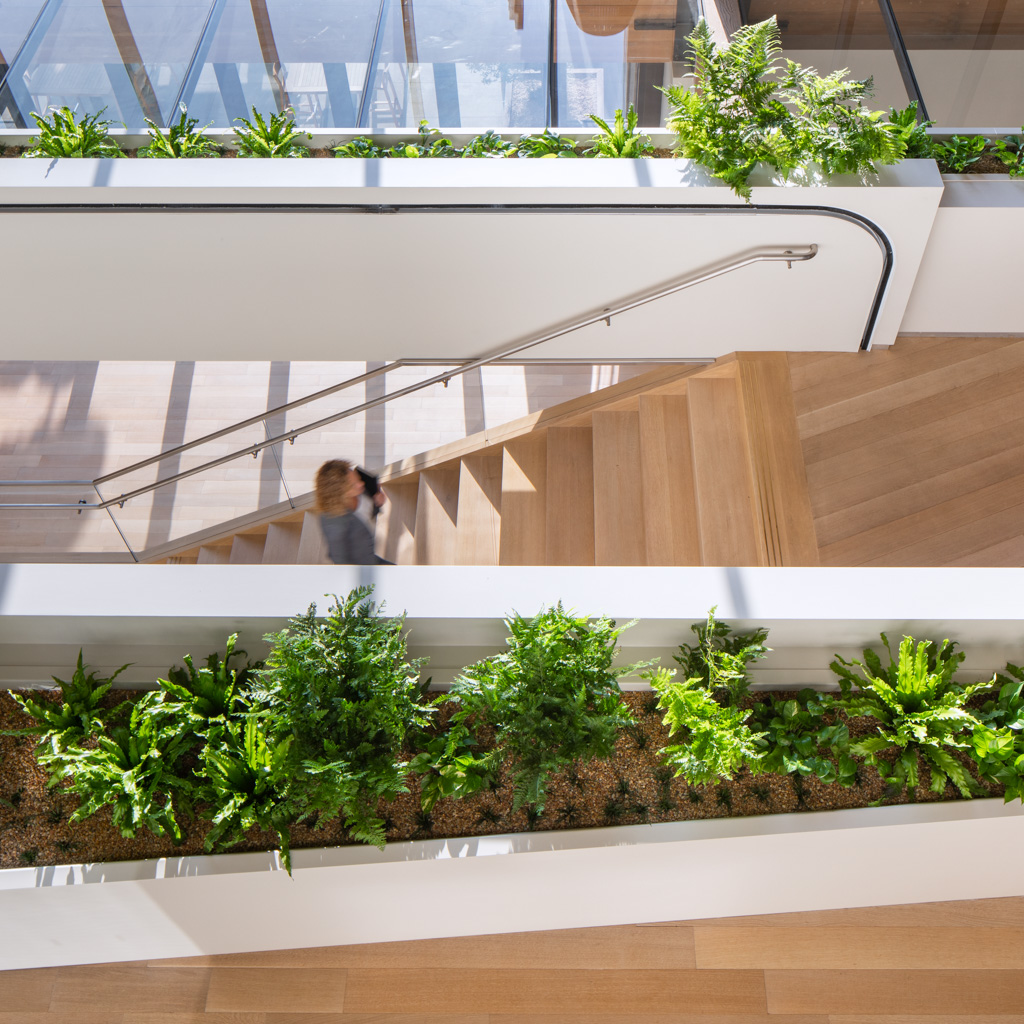 RIOS believes that the laboratory environment is essential to innovation. But the biggest and often most overlooked asset for fostering discovery and invention occurs outside the labs themselves – the connective spaces that create community and a greater sense of belonging just beyond the doors of the lab.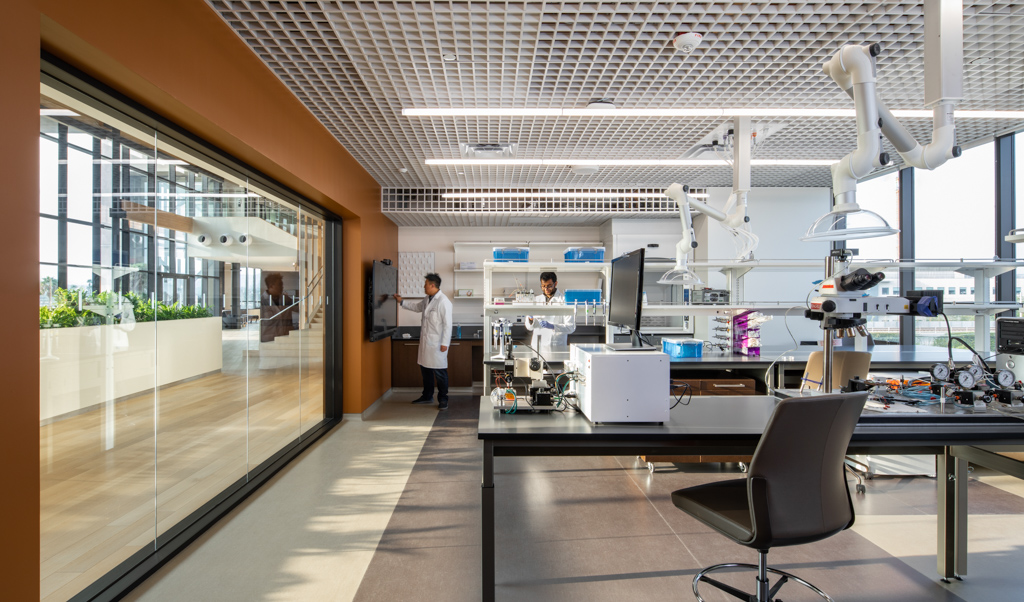 This world-class institute harnesses optimal collaboration and scientific discovery in a nature-centric environment.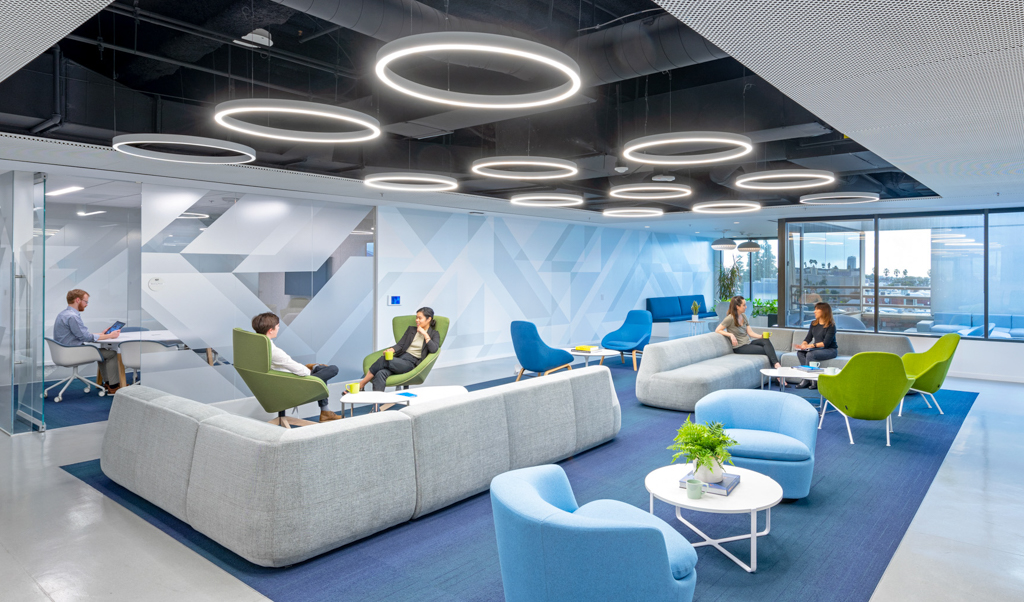 A sculptural staircase connects five floors of various workspaces, amenity zones, and indoor pocket parks to support this biopharma company's collaborative culture.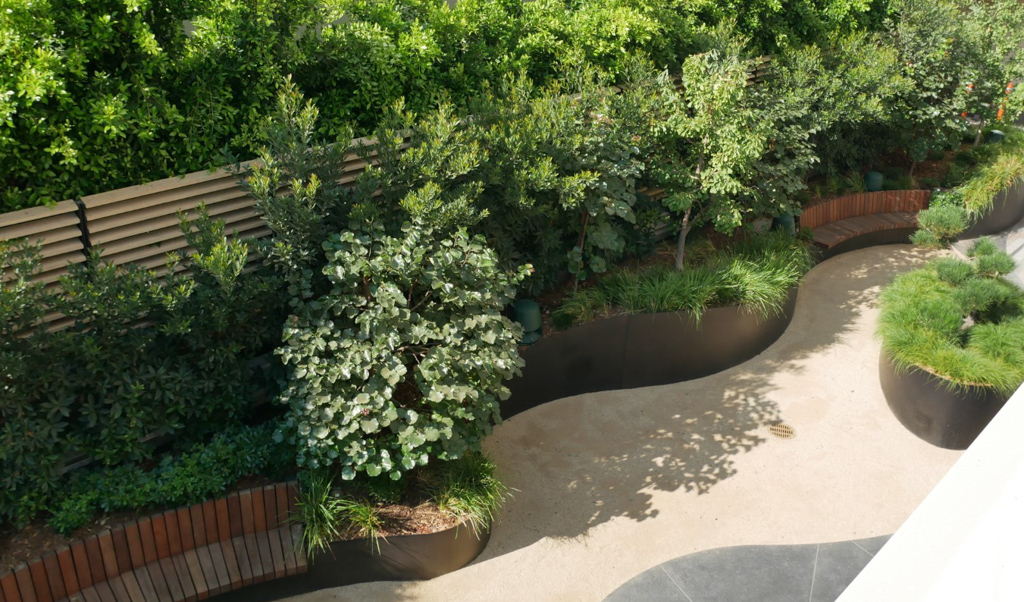 Pasadena Life Sciences Landscape
The landscape design of this life sciences research headquarters embraces its cultural and natural surroundings, providing a lush outdoor garden experience and respite for researchers.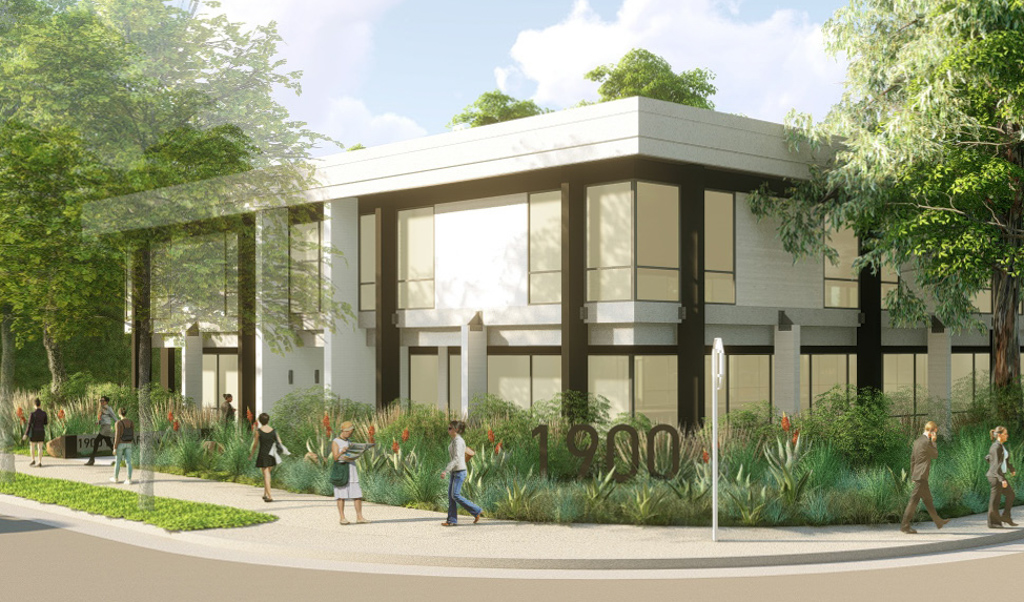 Palo Alto Life Sciences Campus
This campus conversion project offers maximum flexibility and a cost-effective strategy to convert three separate office parks into a vibrant and connected campus.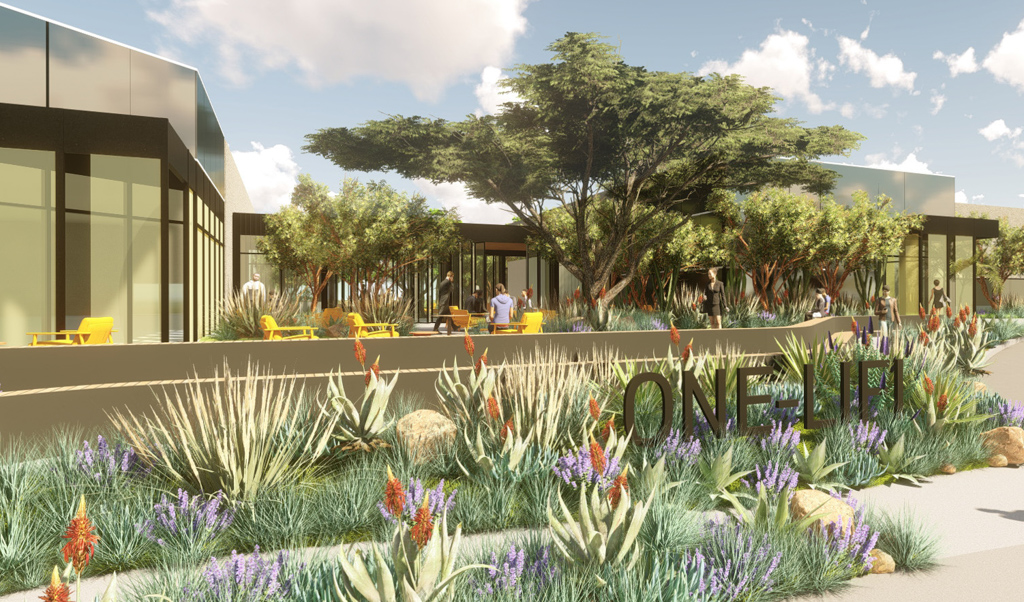 A new jewelbox-like central conference pavilion links lush, hospitality-inspired garden rooms to inspire wellness in this San Diego bioscience office conversion.
Our landscape practice is fueled by curiosity and compassion for the communities where we work. Every place has a story to tell as we explore the particularities of culture, environment, and history.
Designing the Future Workplace
The workplace has always been in constant evolution. It requires flexible and dynamic solutions, informed by data and culture, that are resilient to circumstances and trend. We're dedicated to solving workplace challenges for short-and long-term impacts.
RIOS brings an ethos of experimentation into landscape designs for the home and workplace that blur the boundaries between outside and in. Our process for creating habitats in interior spaces fuses with innovative design to create unexpected, beautiful, and thriving interior gardens.