Pasadena's Arroyo Seco is a beloved canyon, watershed, and cultural area. Its name, meaning "dry gulch" in Spanish, accurately describes the stream course and the canyon spanning nine miles with 26 miles of trails as it travels through Pasadena, going right by the Rose Bowl Stadium through Brookside Park. Though under maintained in many areas, the Arroyo has become a valued outdoor space for the area, offering natural habitat and protected parkland divided into the Lower Arroyo, Central Arroyo, and Hahamongna, or Upper Arroyo. 
RIOS was hired by HRA Advisors to conduct a thorough comprehensive planning effort that helped to develop the One Arroyo Trail Concept, a trail plan that represents the One Arroyo Vision. The trail concepts seek to create a unified, connected and consistent trail; provide an enhanced user experience; and inspire emotional attachment to the Arroyo Seco.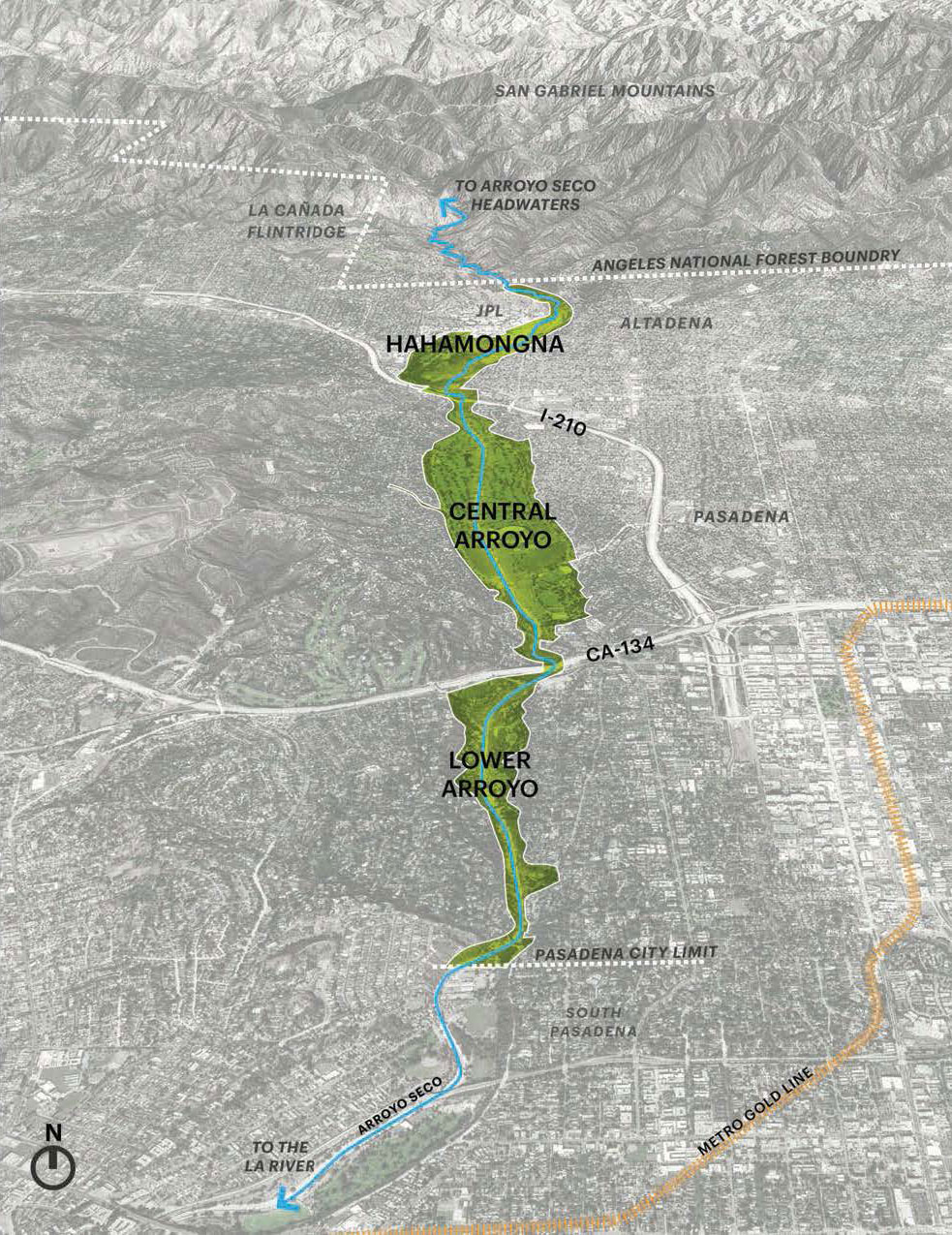 The strategic planning effort included an analysis of existing conditions and specifically studied these categories—trail connections, Arroyo crossings, entry points, trail design, furnishings, facilities, engagement opportunities, and special Arroyo areas —in order to make improvements that increased the usability of One Arroyo Trail. Throughout the process, RIOS worked with the community to implement their priorities within the three resulting concepts.
The trail concepts advance key objectives via three layered, cumulative solutions:
Connect: offering minimal improvements to create a unified trail
Enhance: improvements that, when combined with "Connect," further enhance the experience along the trails
Inspire: inspirational designs that foster an emotional connection to the Arroyo
Alongside concept development, we provided costing information that helped to further define the layered solutions and also inform a larger funding strategy for the project.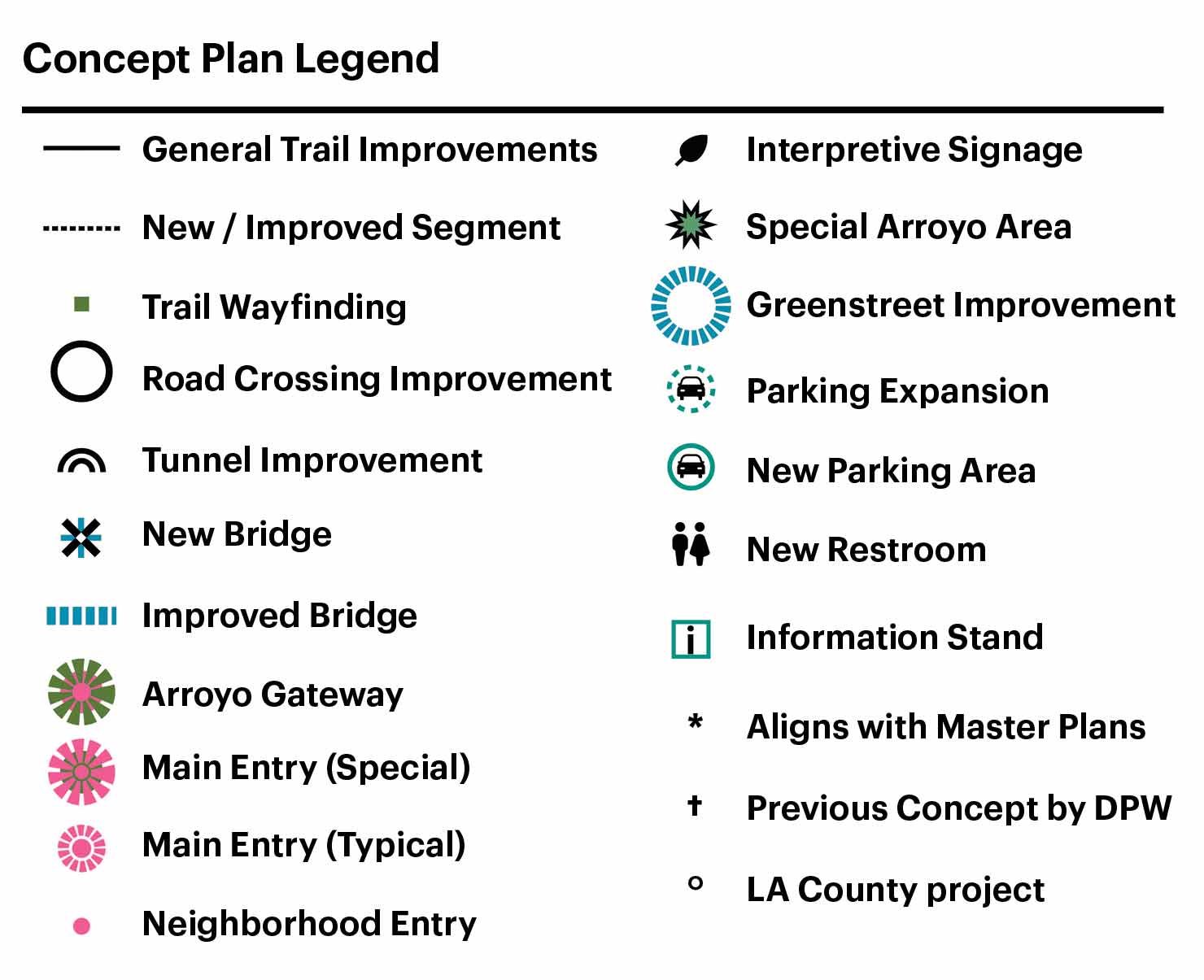 Connect, Enhance, and Inspire
The trail design concepts, part of an overall plan for the preserved and enhanced area connected by an extraordinary 22-mile end-to-end trail system, are designed cumulatively to allow the project to progress while fundraising may occur over a longer period of time.
Pasadena City Council approved funding for the One Arroyo Demonstration Project, the first step of the process to raise funds for one of two demonstration project concepts which focus on special habitat restoration areas within the Arroyo. The design emphasizes the environmental values of the Arroyo and maintains the natural beauty, while allowing for maintenance and improvements that will make it more useable and accessible. This demonstration projects, which represent a one-mile-long increment of the trail are typical of the general conditions and are intended to build awareness for the larger project, and create excitement for the long-term vision.