The Exchange office development defines public space for San Francisco's Mission Bay neighborhood, and the complex itself, through a series of active urban spaces located three dimensionally throughout the project. The Exchange on 16th is located in Mission Bay, a vibrant neighborhood that has rapidly emerged as one of the most coveted areas in San Francisco, admired for its interesting mix of residential and retail amenities. 
The building was designed to be adaptable for workplace or biotech and has been converted between uses throughout its history, supporting tenants across sectors seeking adaptable creative workspaces. This 750,000 square-foot office development is designed around a series of public spaces and expressed as four adjacent structures filling the whole urban block — two 6-story buildings and two 12-story towers.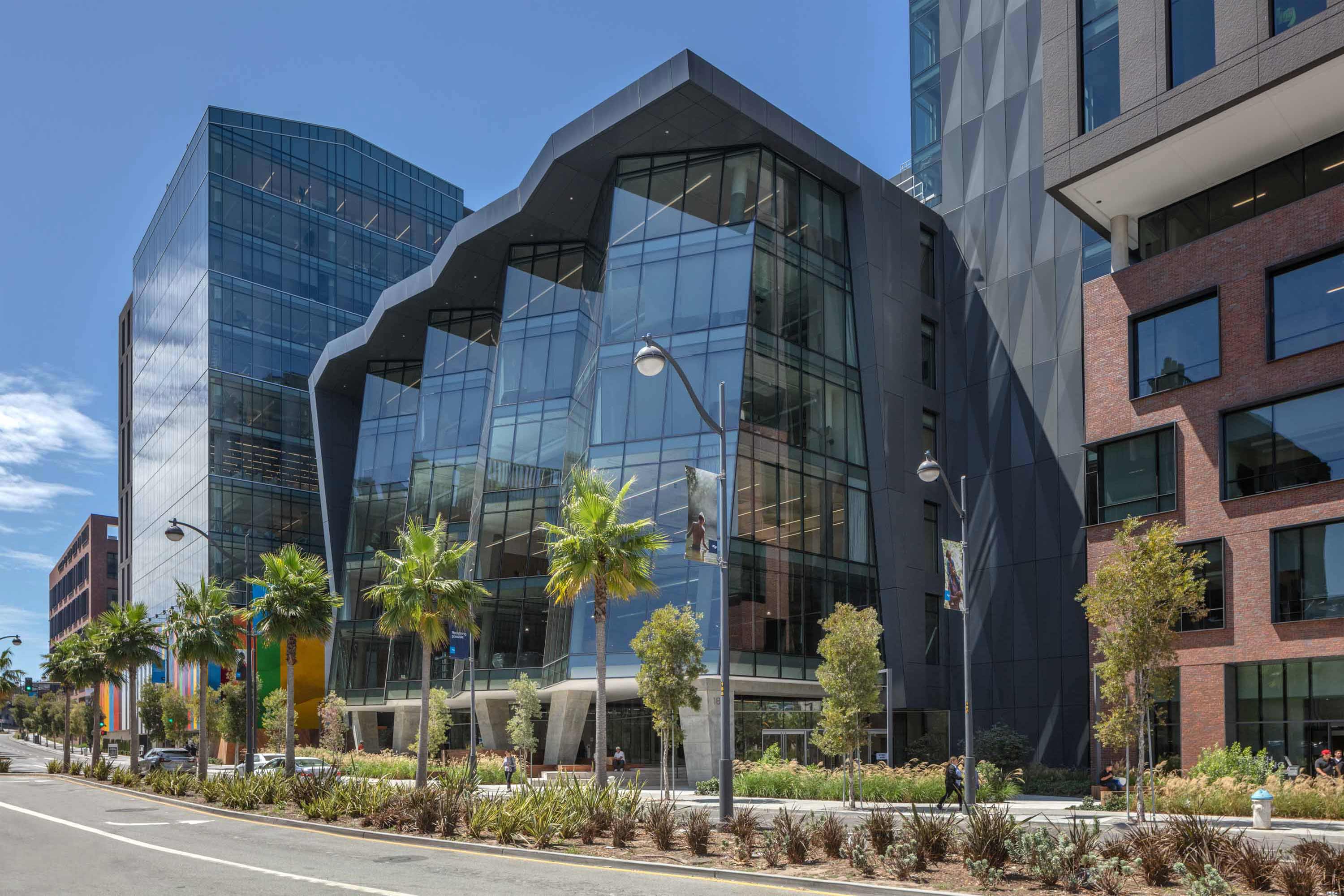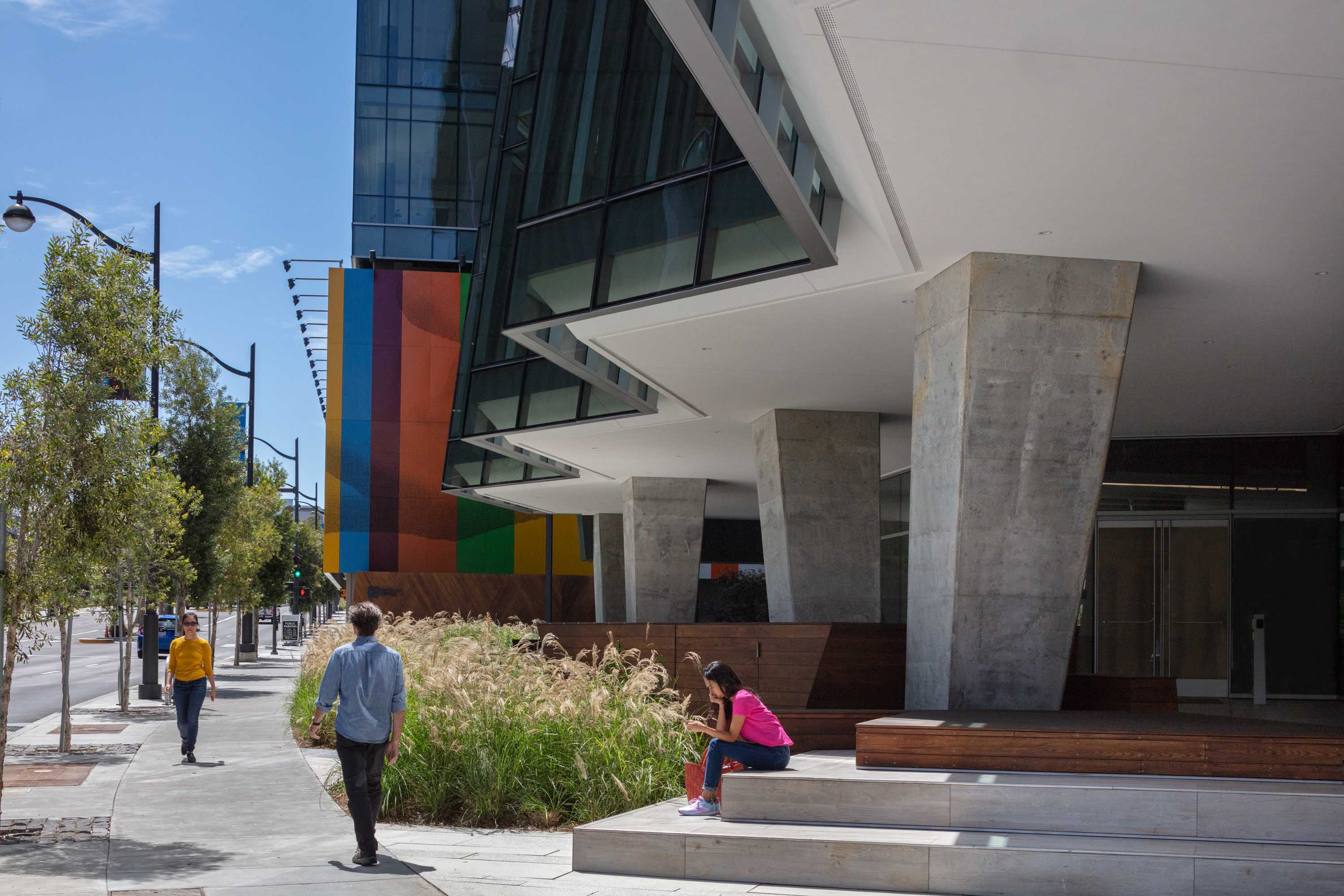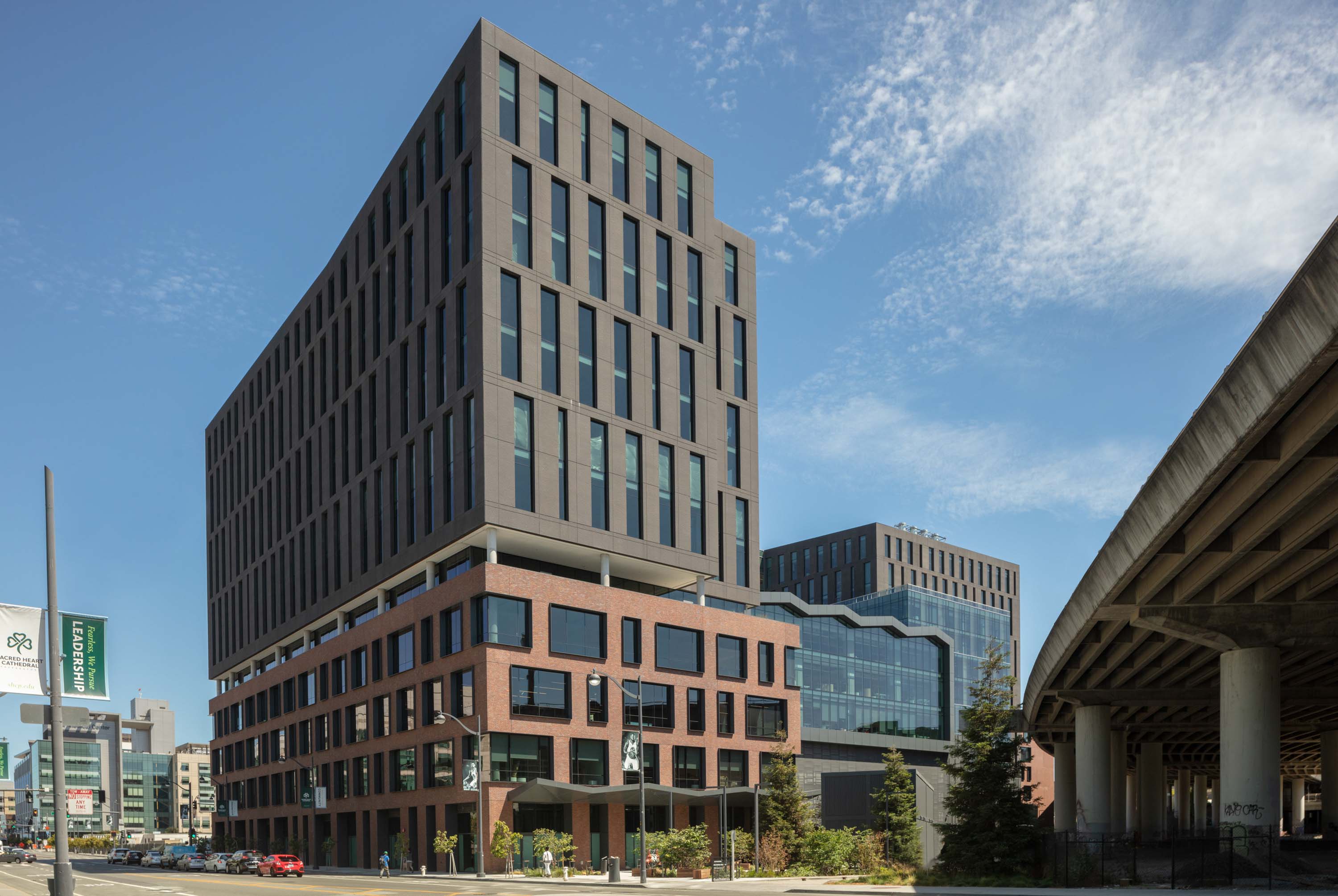 Each structure has a unique identity related to adjacent site context and requirements, but they are also interconnected, enabling the lower floors to feature large contiguous spaces as large as 90,000 square feet. Each building takes cues from the surrounding environment with buildings that are interconnected yet distinct, and materials that bridge the area's rich history.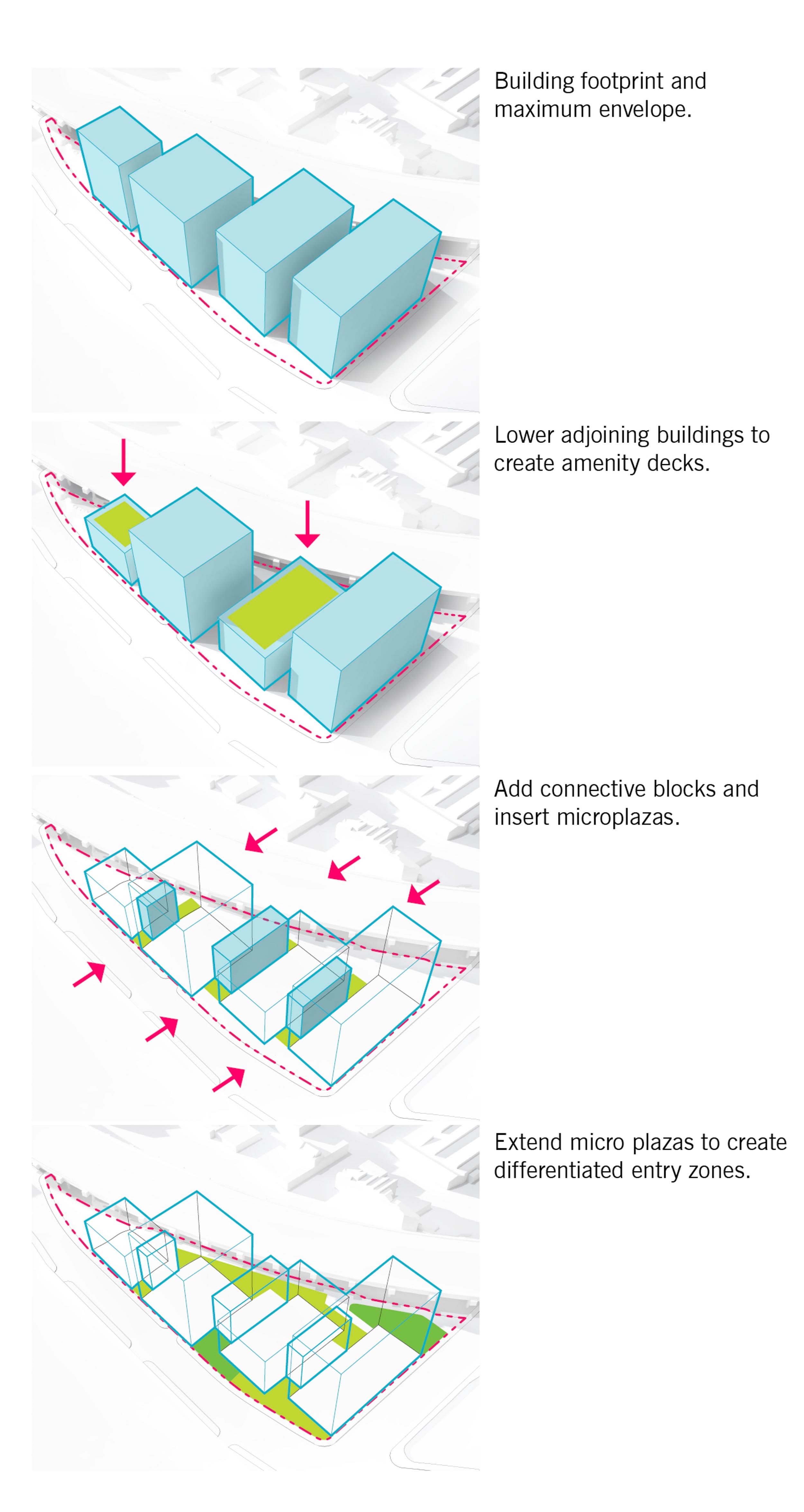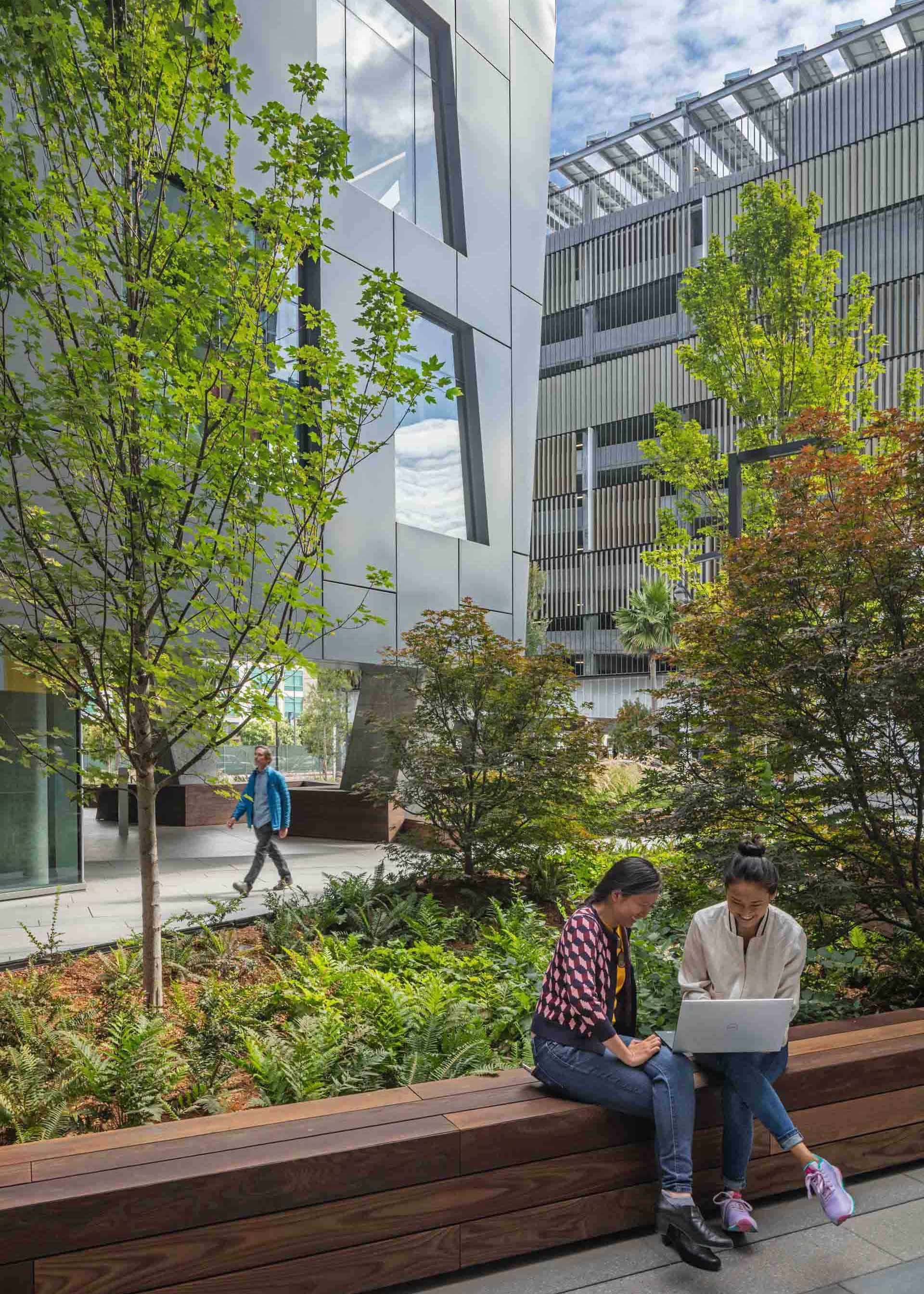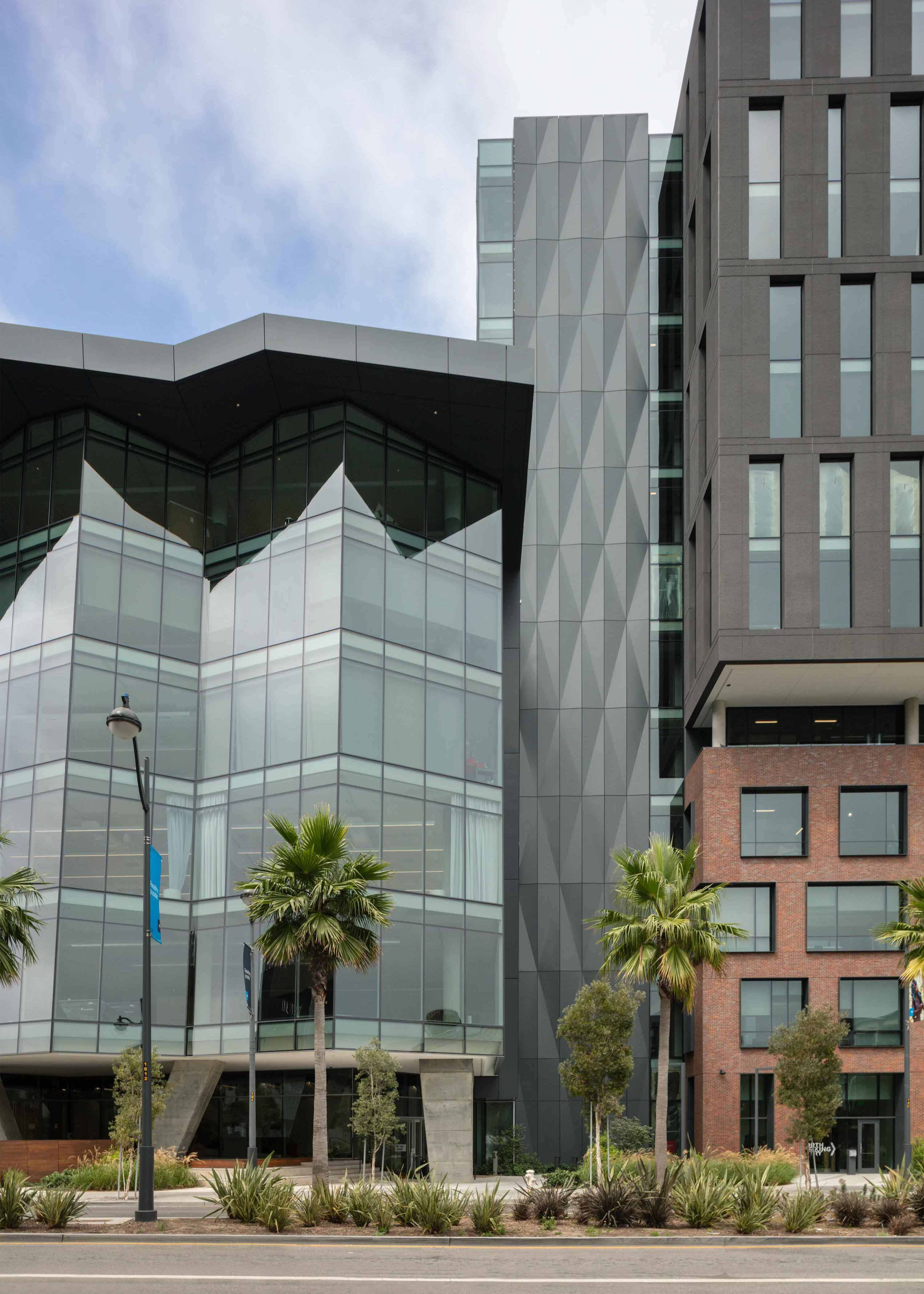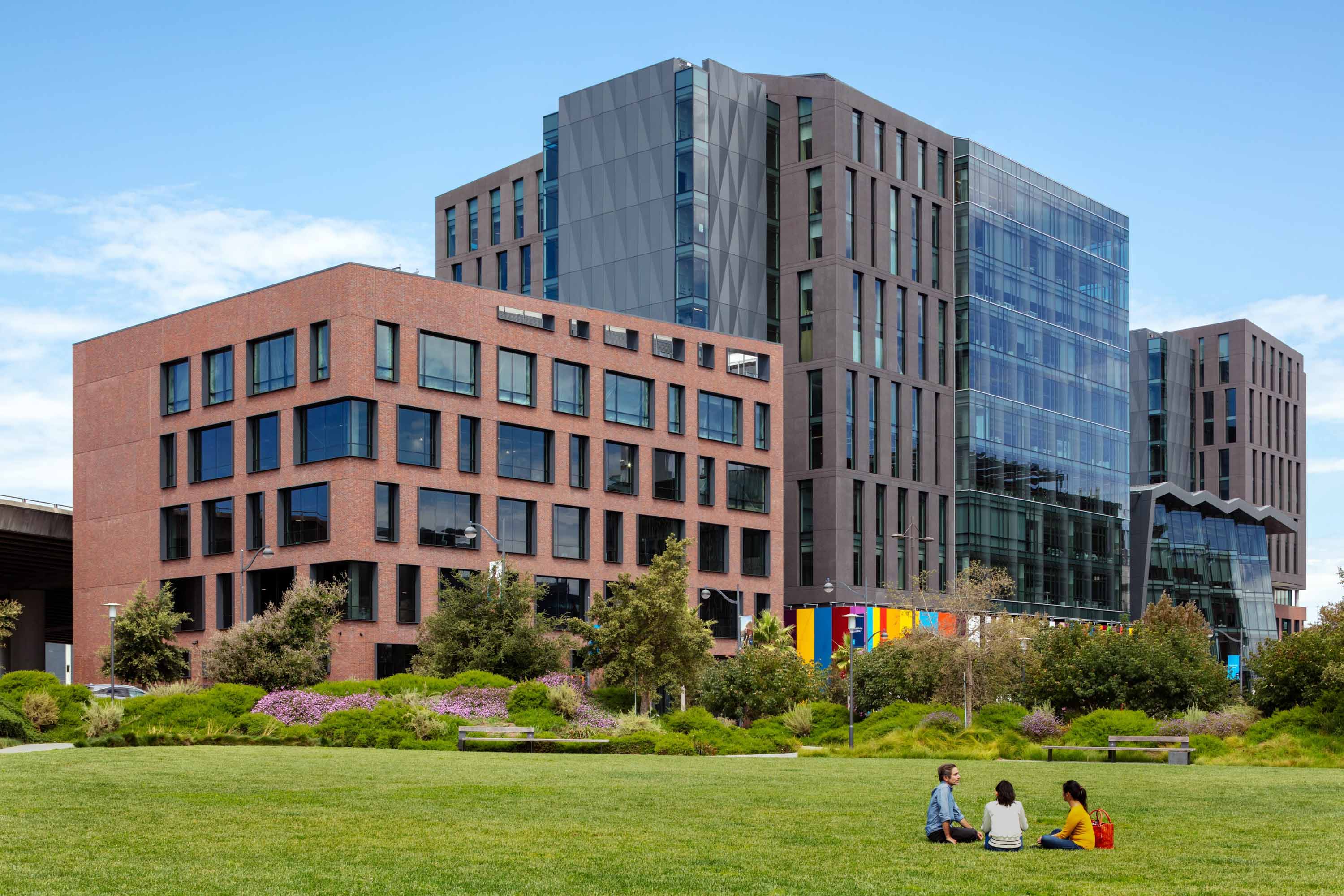 At the street level, The Exchange creates a fluid outdoor village with deep courtyards, bike plazas, and gardens activated by 15,000 square feet of retail and amenities. This project has been designed to bring active urban spaces to the Mission Bay neighborhood, allowing tenants and passerby to take advantage of the City's mild coastal climate. By articulating the building mass to be responsive to the site adjacencies and synchronizing the resulting spaces to the creation of public destinations this development prioritizes public space as well as user experience with pocket parks and plazas that cater to the building's tenants and the public.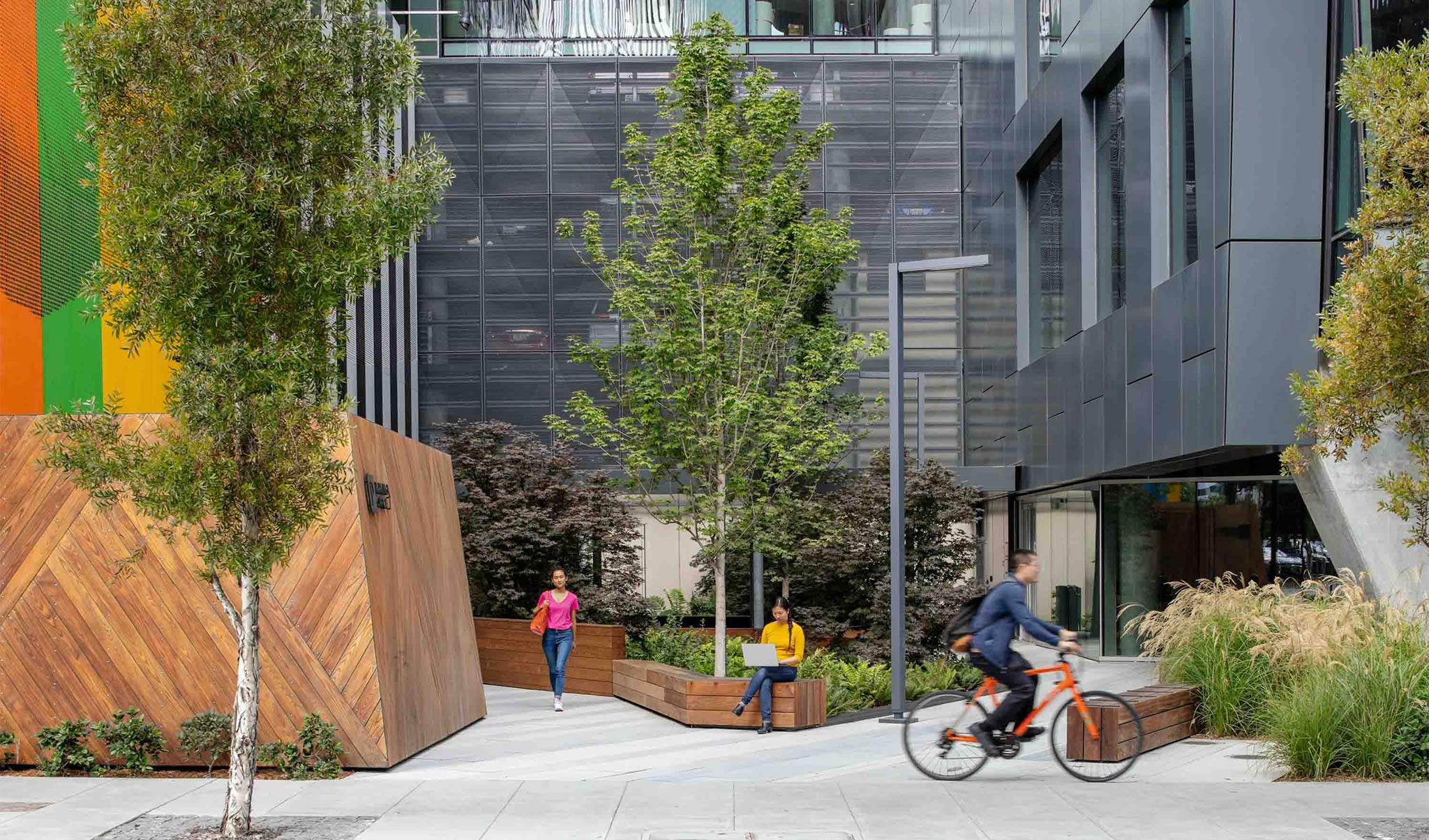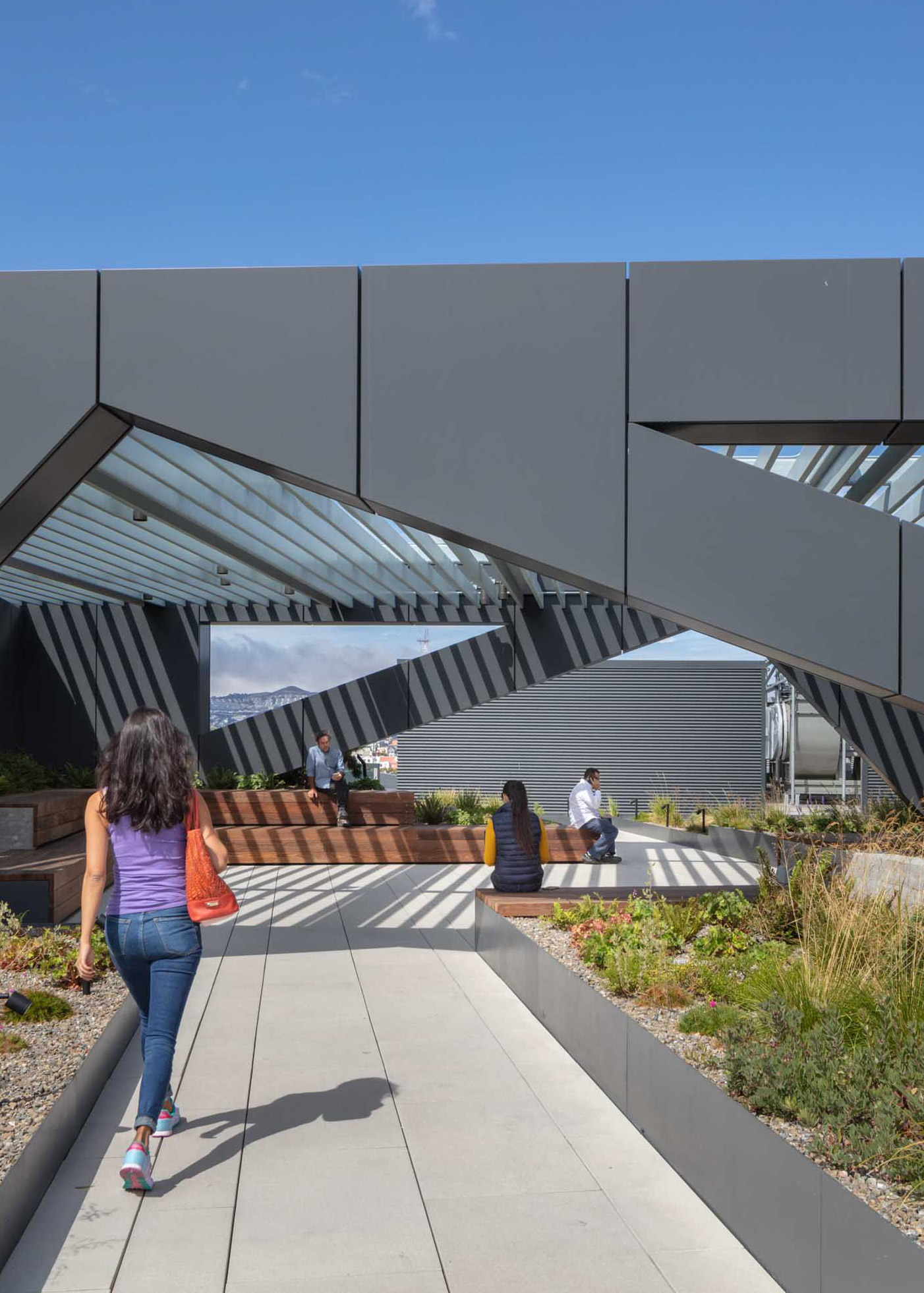 The LEED-Platinum design features vast, light-filled open office space that comes to life through framed views, glimpses of adjacent buildings, and rooftop gardens with remarkable views of San Francisco Bay and the City.
The Exchange's distinct location makes it one of the first major buildings that drivers on Interstate 280 see as they arrive in San Francisco, making it a symbol for the entire city. In 2017, Kilroy Realty announced that Dropbox would take 100% of The Exchange in the largest lease in San Francisco history.
 During the first quarter of 2021, Kilroy announced yet another record-setting achievement — selling the property for the highest price in San Francisco's commercial real estate market. The Exchange, now known as Icona: Labs at Mission Bay, is currently being leased with turnkey labs to support the life sciences industry, offering more than 406,000 square feet of lab-capable space.