This residence and landscape design began with a secluded 3.5-acre property in a gated country club community, surrounded by the highest peaks of the Santa Monica mountains. The house is oriented to maximize the views from the outdoor dining area, the expansive covered porch, and the pool deck. 
We created a home with three distinct wings, each with its own purpose. A transparent formal entryway bisects the central corridor, offering views through the house to a specimen oak and the surrounding hillside. 
The formal entry connects to the living and dining room, which serves as the center of the house, and the hub of public entertaining activity. 
From this nucleus, a chef's kitchen, mudroom, and laundry extend to the left, creating a center for family activity. This primary family hub features an 18′ vaulted ceiling at the peak.
The generous master suite, located in the right wing, spills out into the pool area and established an indoor-outdoor connection with the larger site.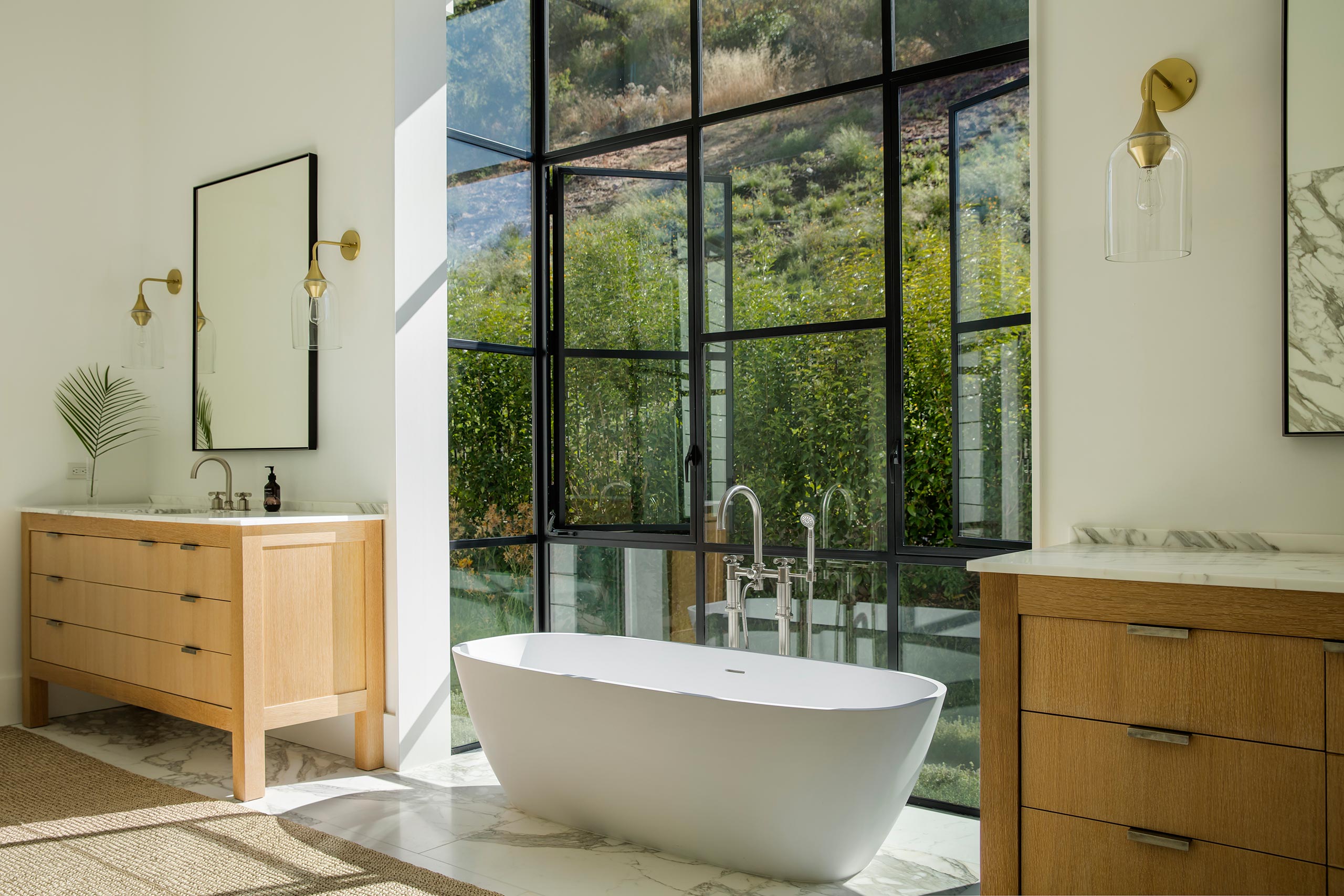 The second story, located above the main wing, houses bedrooms for each of the family's three children, plus a game room for them to share.
The surrounding hillside takes up a considerable portion of the property, and features interesting rock outcroppings that cast a warm glow at dusk. 
At the base of the hill, we planted fire resistant sage, meadow grass, and shrubs to enhance the natural environment that existed here before the country club, and make the home feel alone in nature.