Echelon at Television Center
A Modern Entertainment Campus to Inspire Hollywood's Creative Class
Our vision for Echelon at Television Center is to provide a new model of an urban creative content campus inspired by the legacy of Hollywood entertainment. The transformative design will build on the heritage of the existing Technicolor campus and adaptively reuse the existing buildings for offices and production facilities. One of the largest development sites in Hollywood, the 620,000 square-foot campus will span two city blocks. 
Vibrant-colored streetscapes and landscapes will be utilized as flexible boundaries and invite neighbors to engage with new outdoor public spaces. As with RIOS' work on Echelon Studios, the site will connect workplace and support spaces to create a complete studio and content campus. The design will combine programs, functions, and amenities to create an urban campus inclusive of soundstages, production support, robust outdoor space for working and shooting, and event and office space.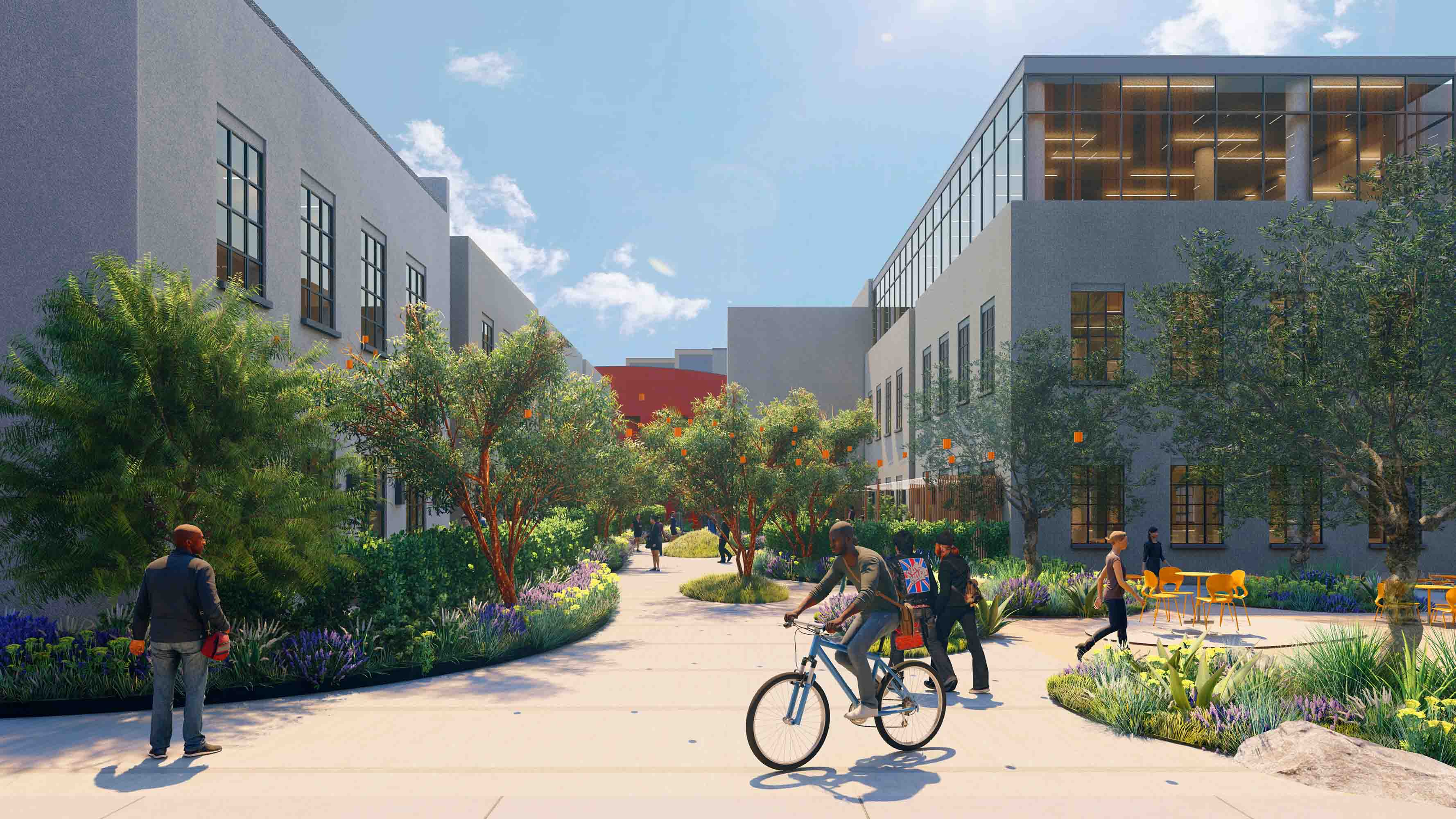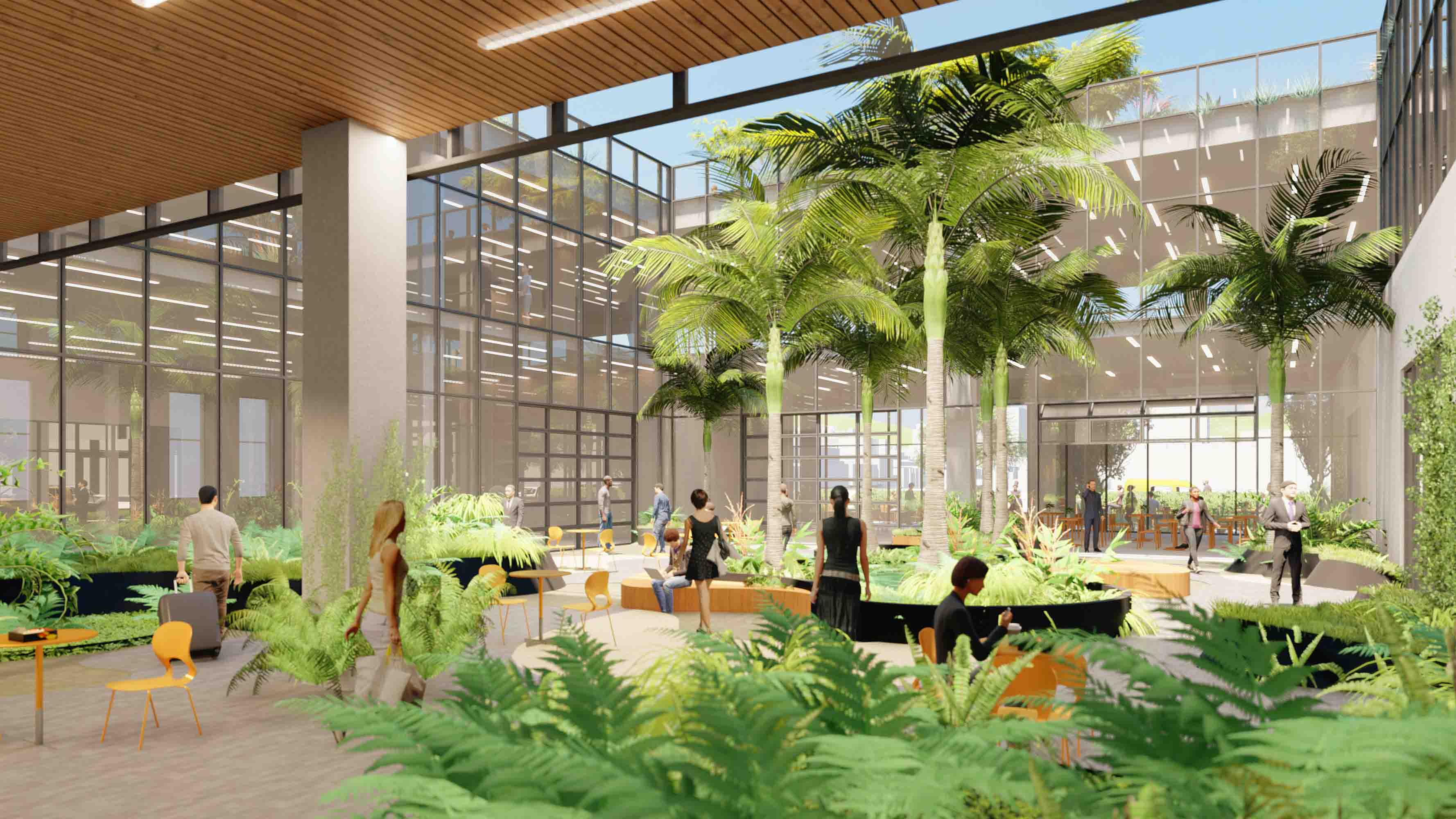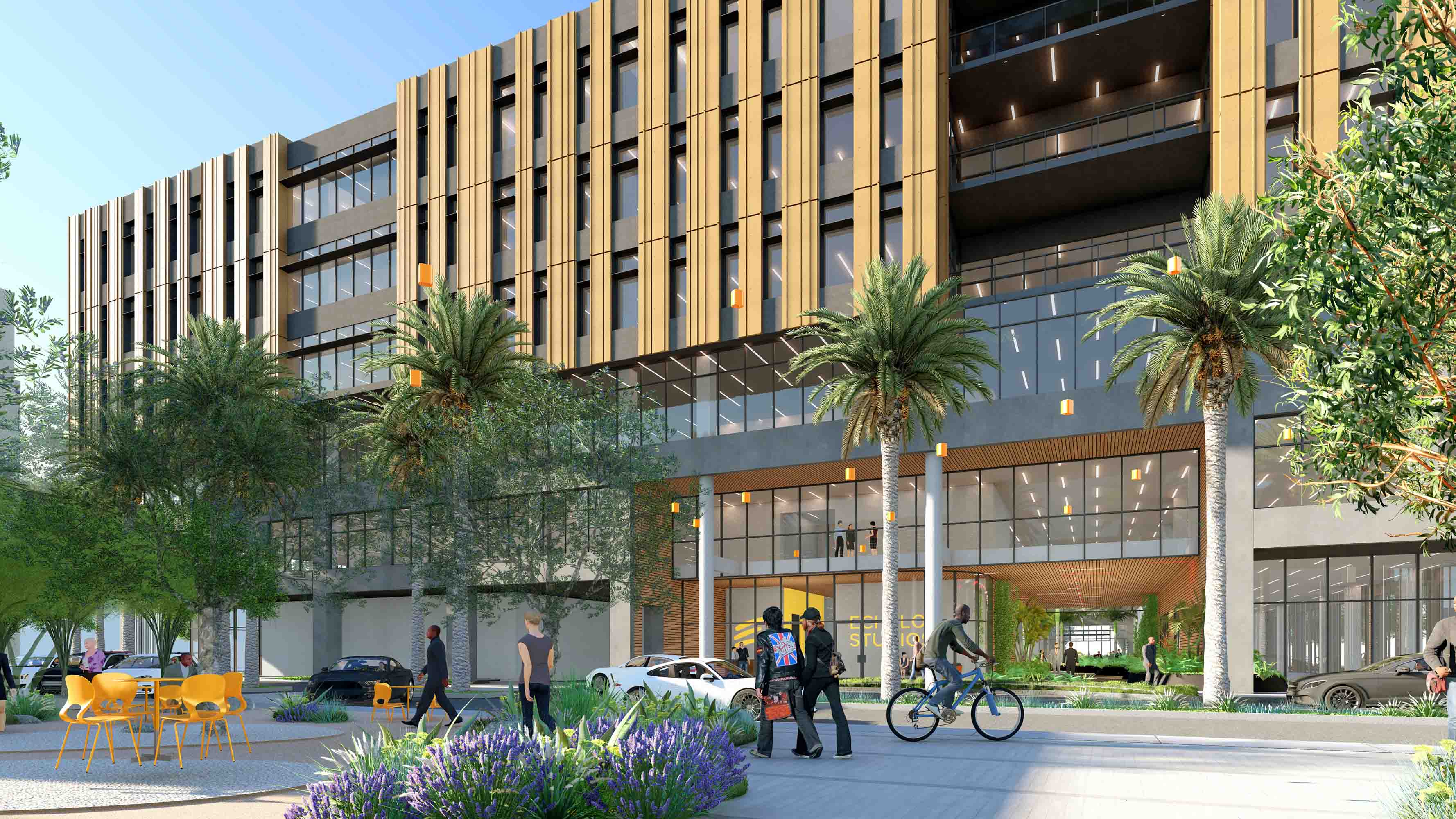 The project, developed by BARDAS Investment Group, will pave the way to better expectations of what a studio can be within a city. The master plan will also preserve and celebrate many of the unique qualities of the original Technicolor buildings, incorporating the use of vibrant color to unify the campus.
Paths through the campus will be highlighted in lively color to provide wayfinding and give continuity and identity to the site's history of film production. The project is expected to be completed in 2026.