Hospitality Infused with Nature
RIOS completed landscape and interior improvements at the newest addition to the 1 Hotel portfolio in West Hollywood. The exuberant planting strategy maximizes the experience of the exterior and interior spaces and softens the existing cool-toned surfaces with warmer nature-based materials and colors. 
"We wanted to give guests a taste of the Hollywood Hills, which are an extension of the Santa Monica Mountain range running from Malibu to Griffith Park."
By infusing nature into 1 Hotel Hollywood through various moments across the property a natural and authentic sense of place provides travelers with a unique, yet quintessentially LA experience.
The 1 Hotel brand is envisioned as a platform for change, leading with the hospitality-forward goal of "sparking conversations" between guests and innovators. Inspired by nature, the design aligns thoughtfully with hotel's high standards for design — from building materials to room furnishings and lush planters.
Each detail of the landscape design fulfills this goal to meld landscape with interiors spaces through enthusiastic planting in every corner. Throughout the spaces, there is an interplay between distressed and finished woods, highlighting the inherent characteristics of each. Materials are combined and contrasted to emphasize their differences, similarities, and beauty. 
Wood planters designed by RIOS with Angel City Lumber are indicative of this holistic integration of nature and design and provide a distinct feel for the property's main entrances.
The design brings the outdoors inside, creating a unique, natural environment inside the lobby and key spaces. Interior firm AvroKO developed the concept, while RIOS brought the interior design to life by serving as Architect of Record for this property along Sunset Boulevard.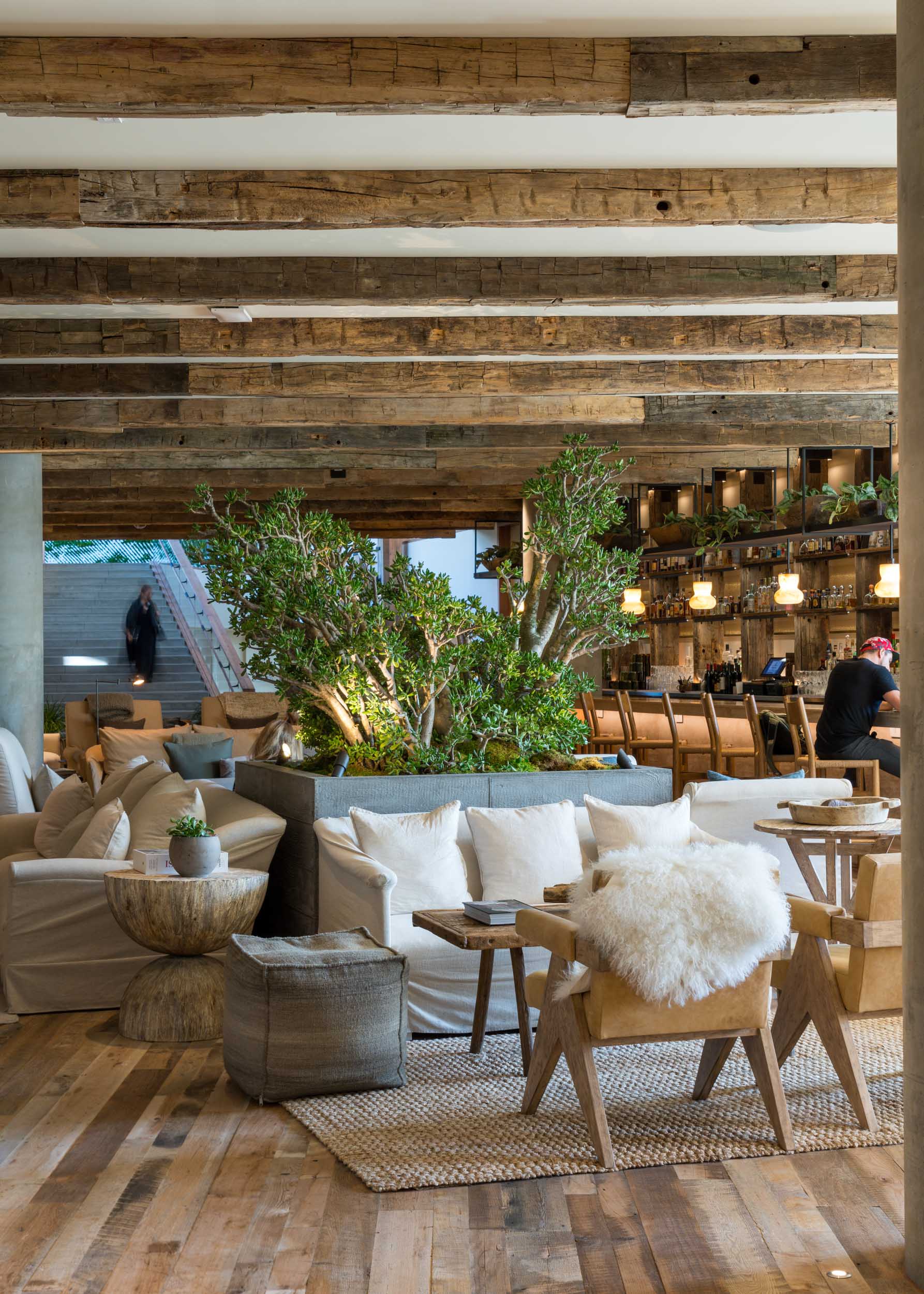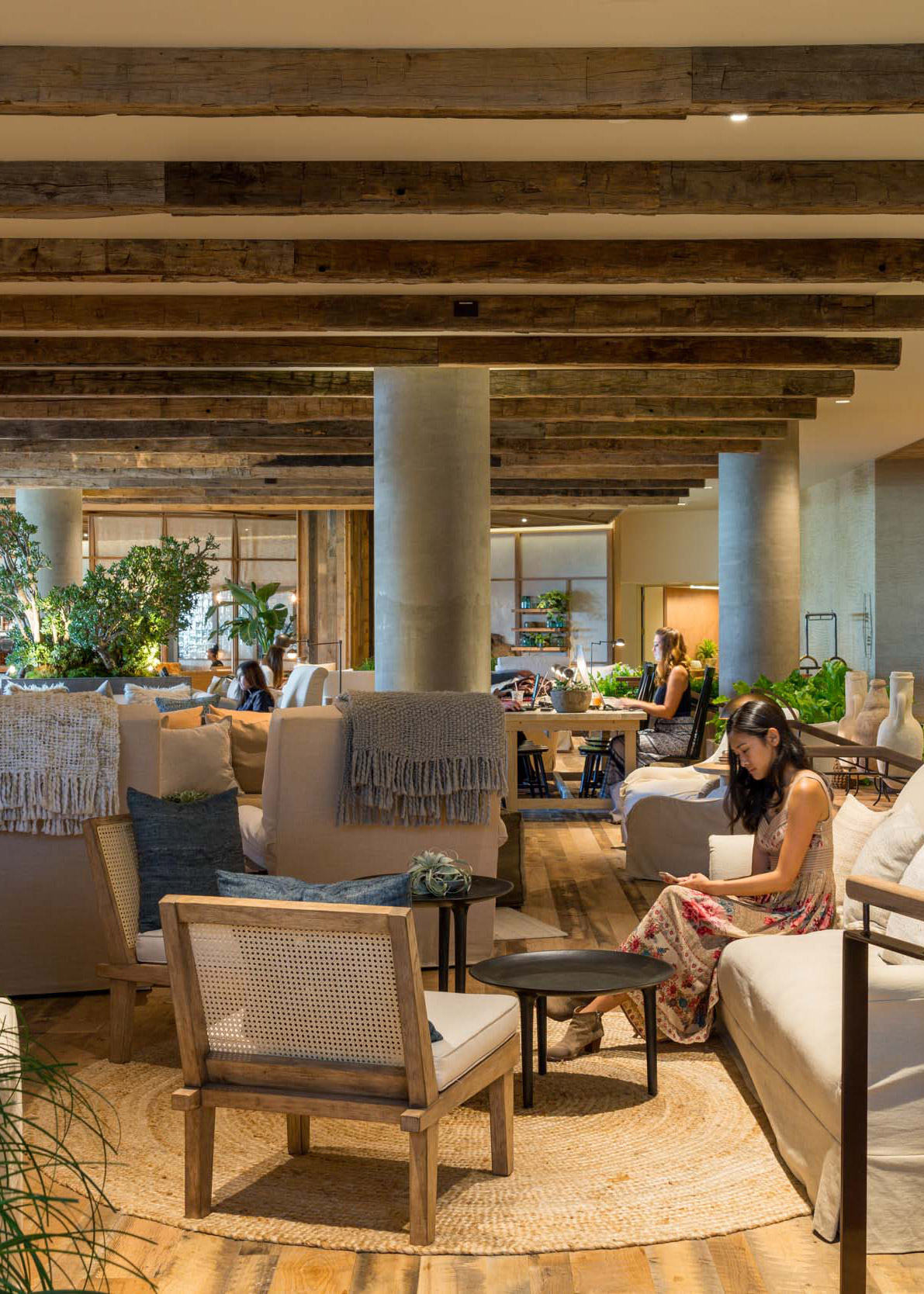 The design carries the spirit of nature's calming effect into the bohemian lobby, bar, cafe, pool lounge, and retail area. The spaces are layered with highly textured materials: reclaimed wood, distressed wood, tree bark, red brick, terra cotta tile, limestone, and natural fabrics.