Leimert Park Village Al Fresco
Street Activation with Local Artists
In the face of the enormous challenges that the COVID-19 pandemic posed for small businesses, the City's LA Al Fresco program supports restaurants and businesses by expanding new seating areas onto sidewalks, parking lots, and streets. Leimert Park Village, which some consider the heart of the LA's African American community, is recognized for its vibrant streetscape events, along with a strong coalition of small business owners and community organizers.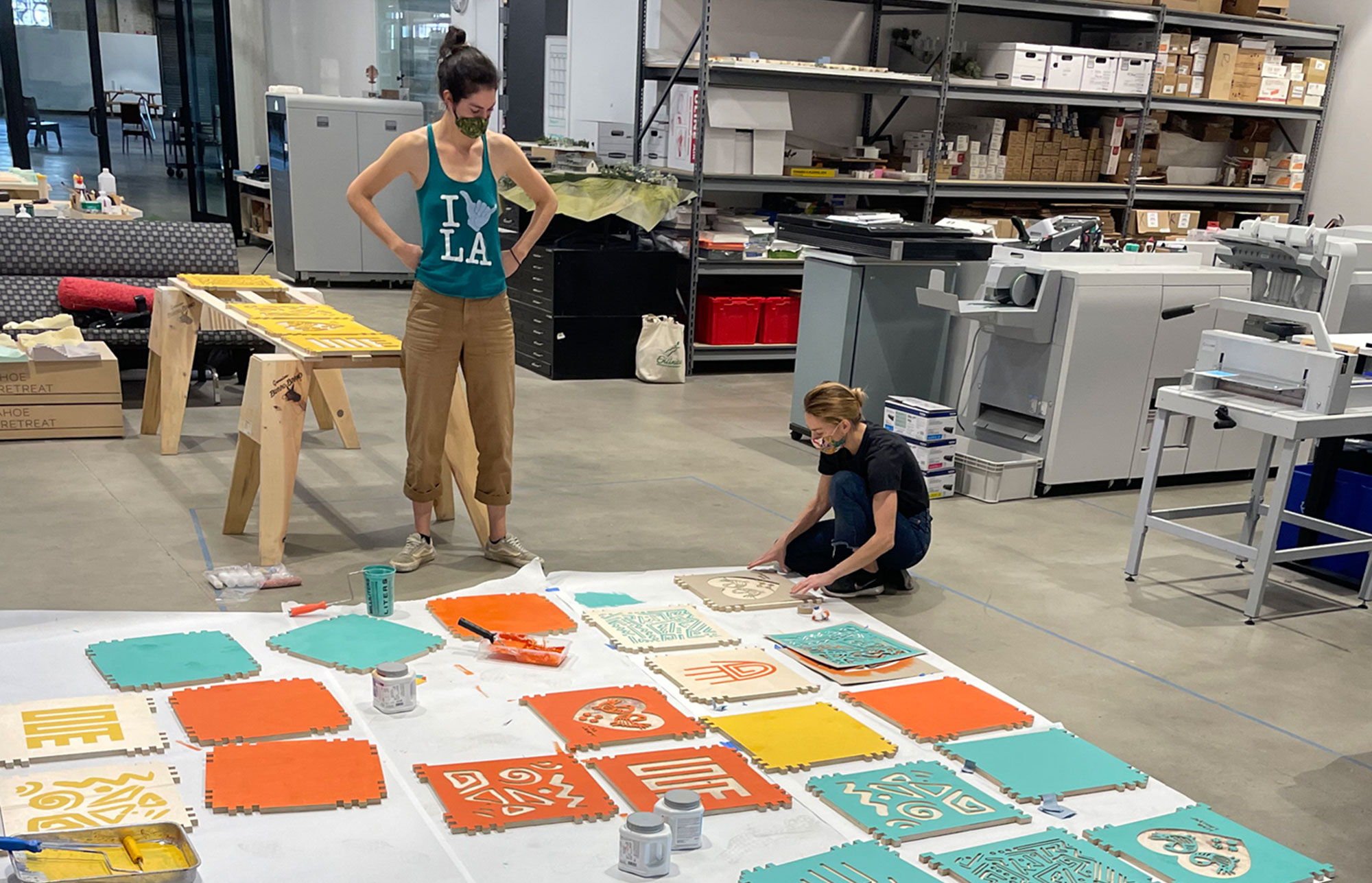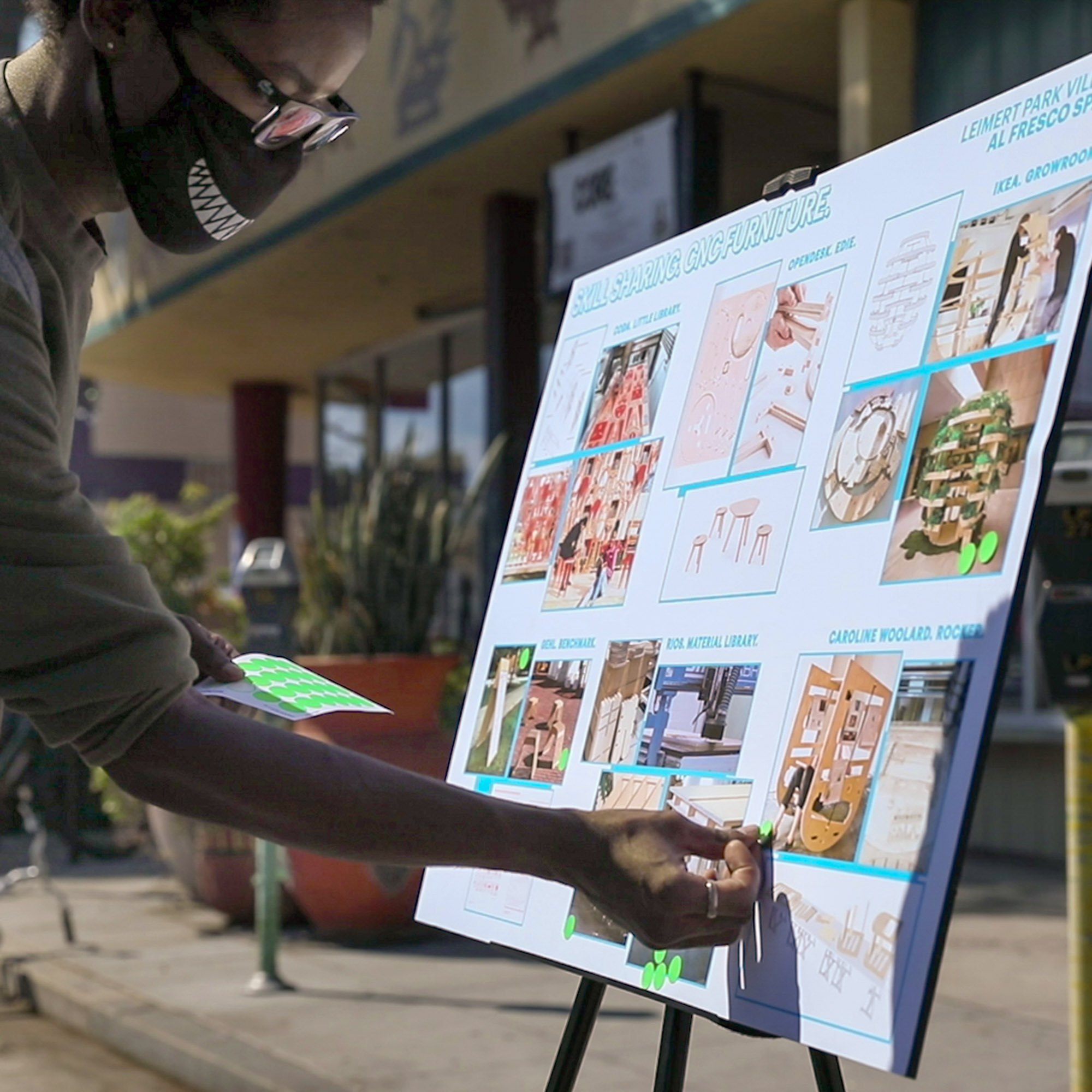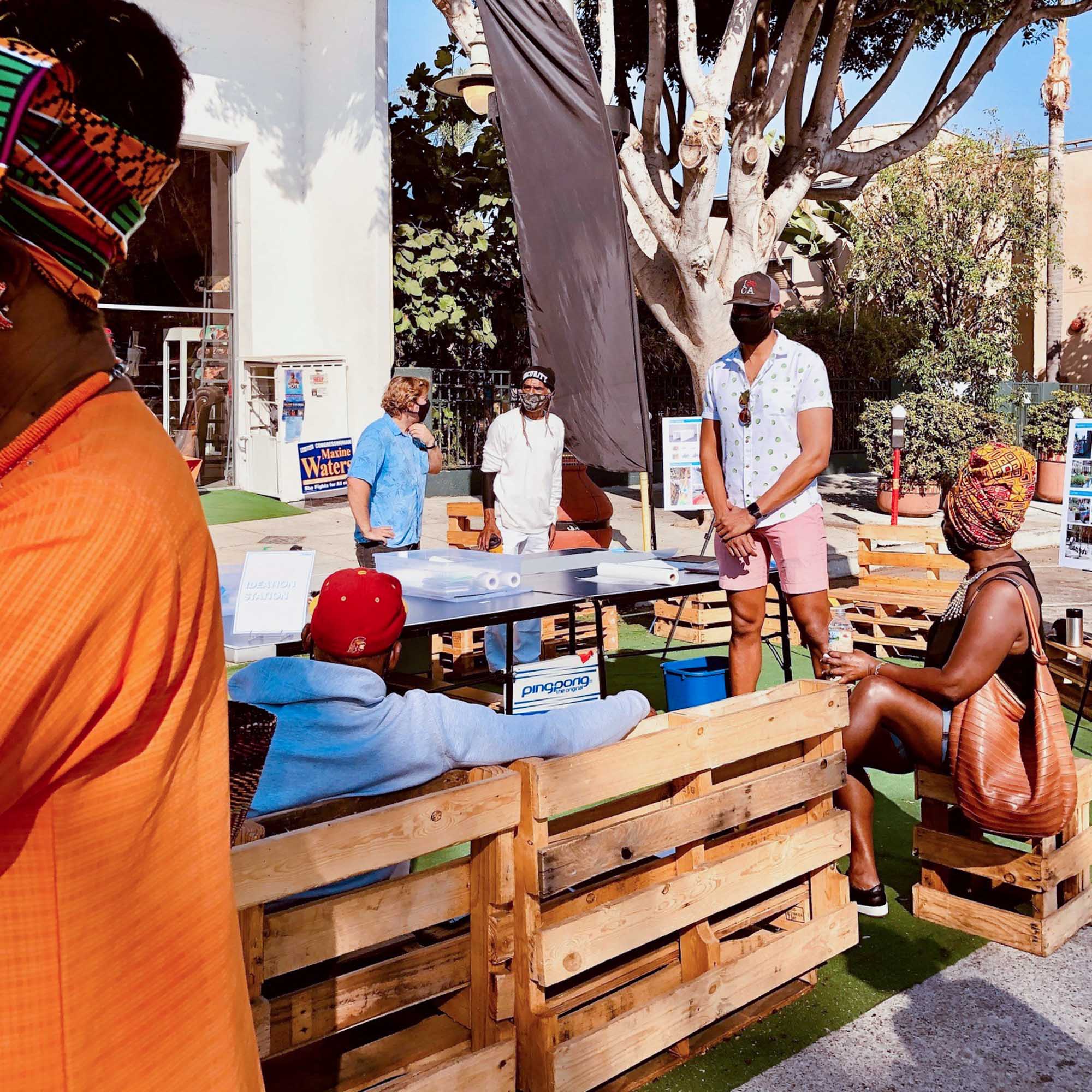 Motivated by a community-led call for a street closure, LADOT and the Mayor's office installed an Al Fresco street closure along Degnan Blvd. RIOS was invited to help activate the street closure with finishings that support an inviting and safe public gathering space during the pandemic. Leimert Park small business owners, community stakeholders, volunteer designers, and government agencies came together to collaboratively decide which design interventions would be most useful in the new public space. 
RIOS co-led a community engagement process, adapted around COVID-19 safety precautions, that included an outdoor brainstorming workshop, an online survey, and several virtual meetings. This process resulted in a wide range of exciting ideas for the space, and ultimately coalesced around the idea of creating a flexible outdoor furniture module that could be arranged in different configurations, supporting a range of activities in the street closure space.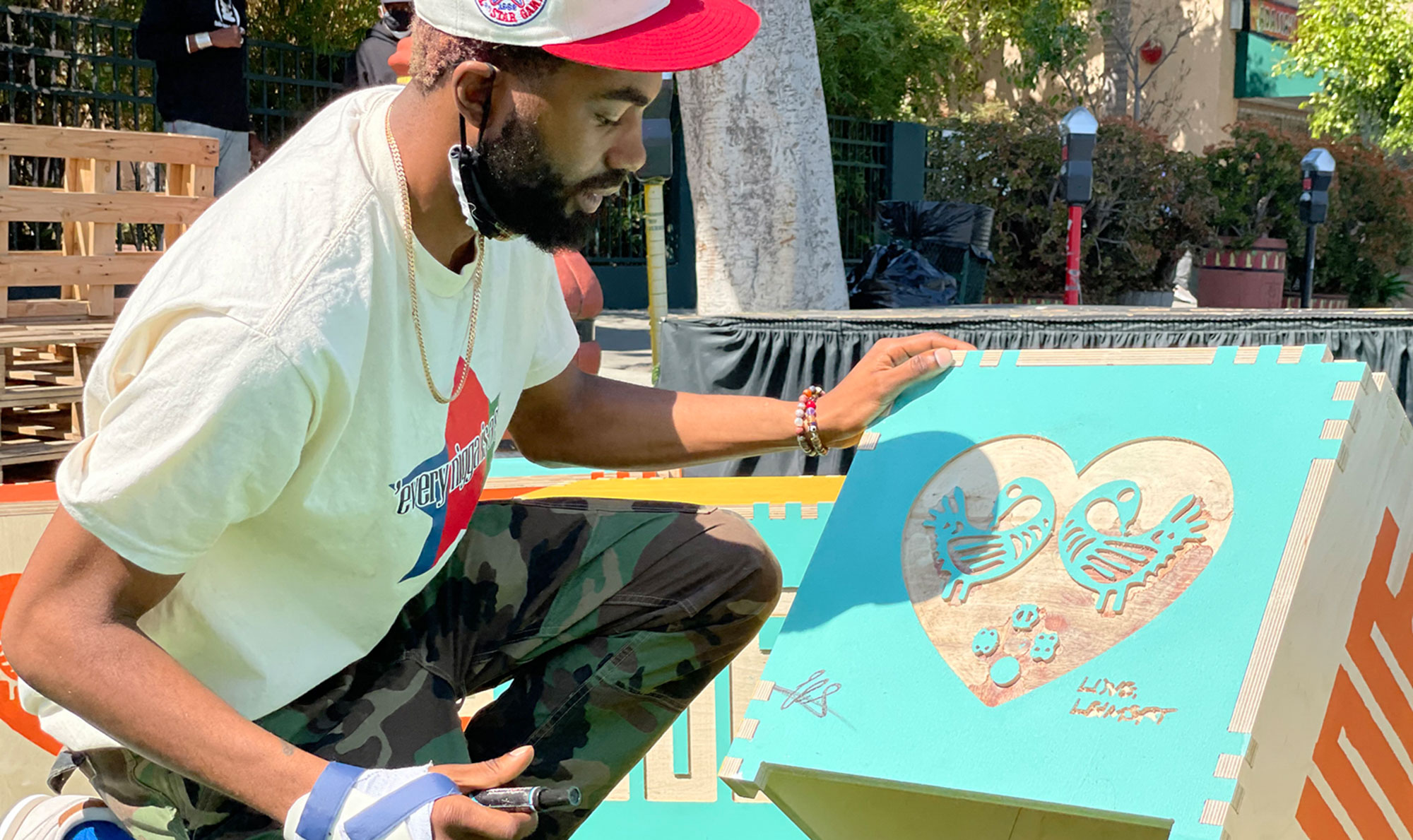 A central goal of the Al Fresco project was to feature and celebrate the iconic arts community of Leimert Park, which led to the design of a simple, affordable, and easy-to-construct module that could serve as a canvas for Leimert Park artists. Four young artists who are active in the Leimert Park arts community contributed graphic designs that were etched into the faces of the cube modules. The final streetscape modules can cluster into different seating or display configurations, and are easy to move on the weekends when many street vendors come out to Degnan Blvd.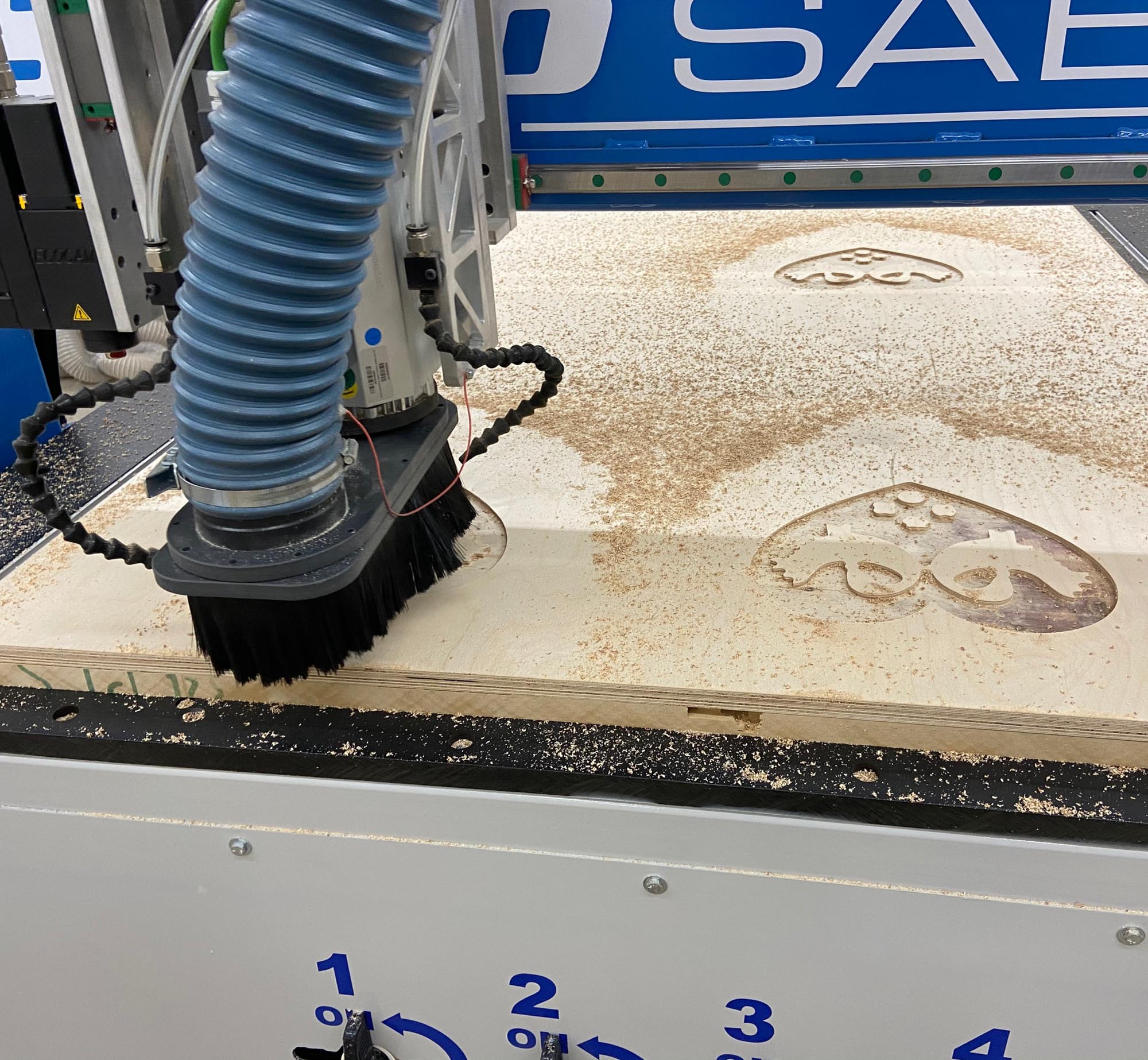 The cube modules are constructed out of marine-grade plywood that was CNC-milled into interlocking pieces with graphic artwork etched onto the faces. The cubes are then easily assembled by connecting the interlocking faces using a mallet or hammer. The modules are sturdy without adhesive (using just the friction of the joint connections) but wood glue as also used was an extra precaution. The cubes are then painted in several vibrant colors and coated with a water-resistant sealant.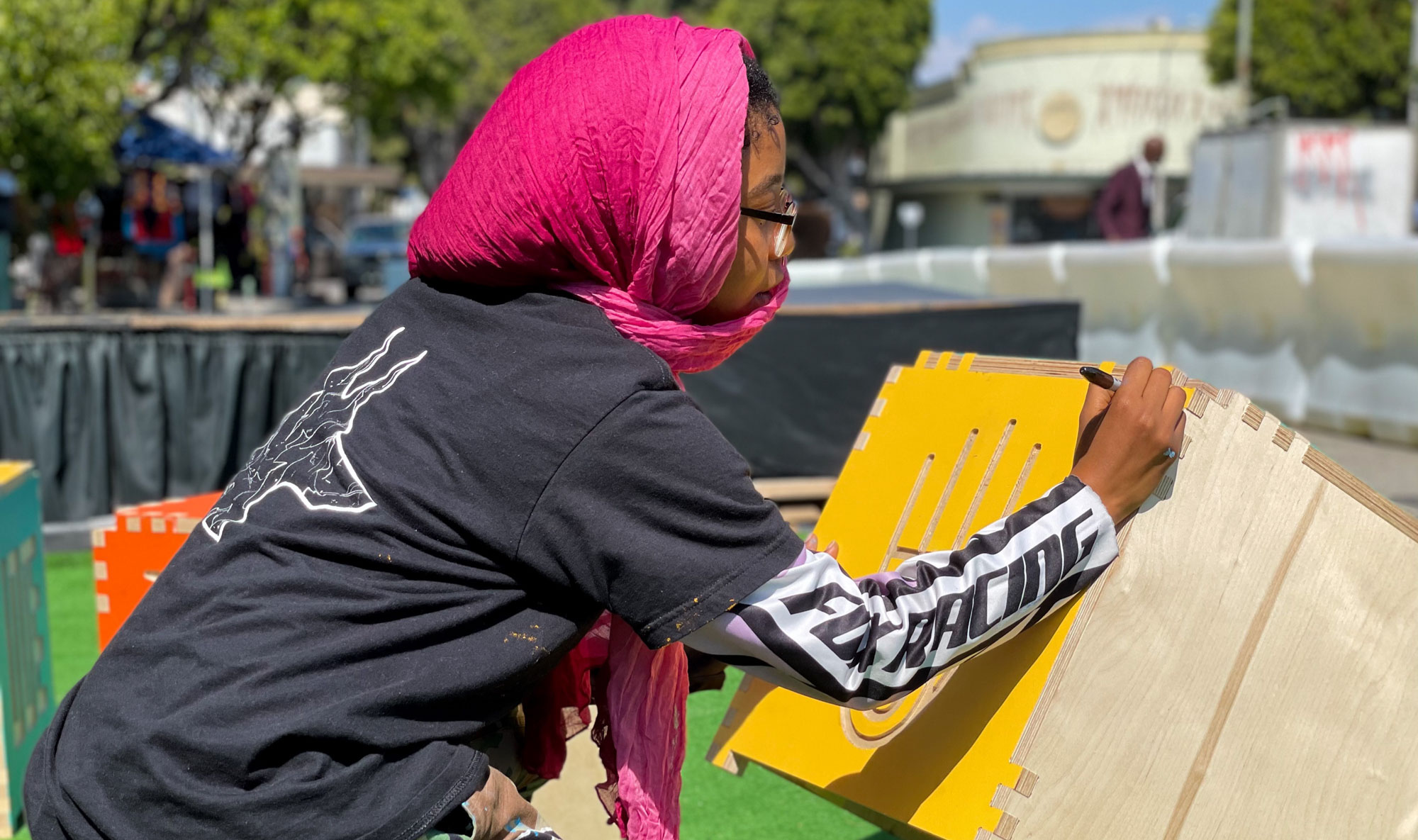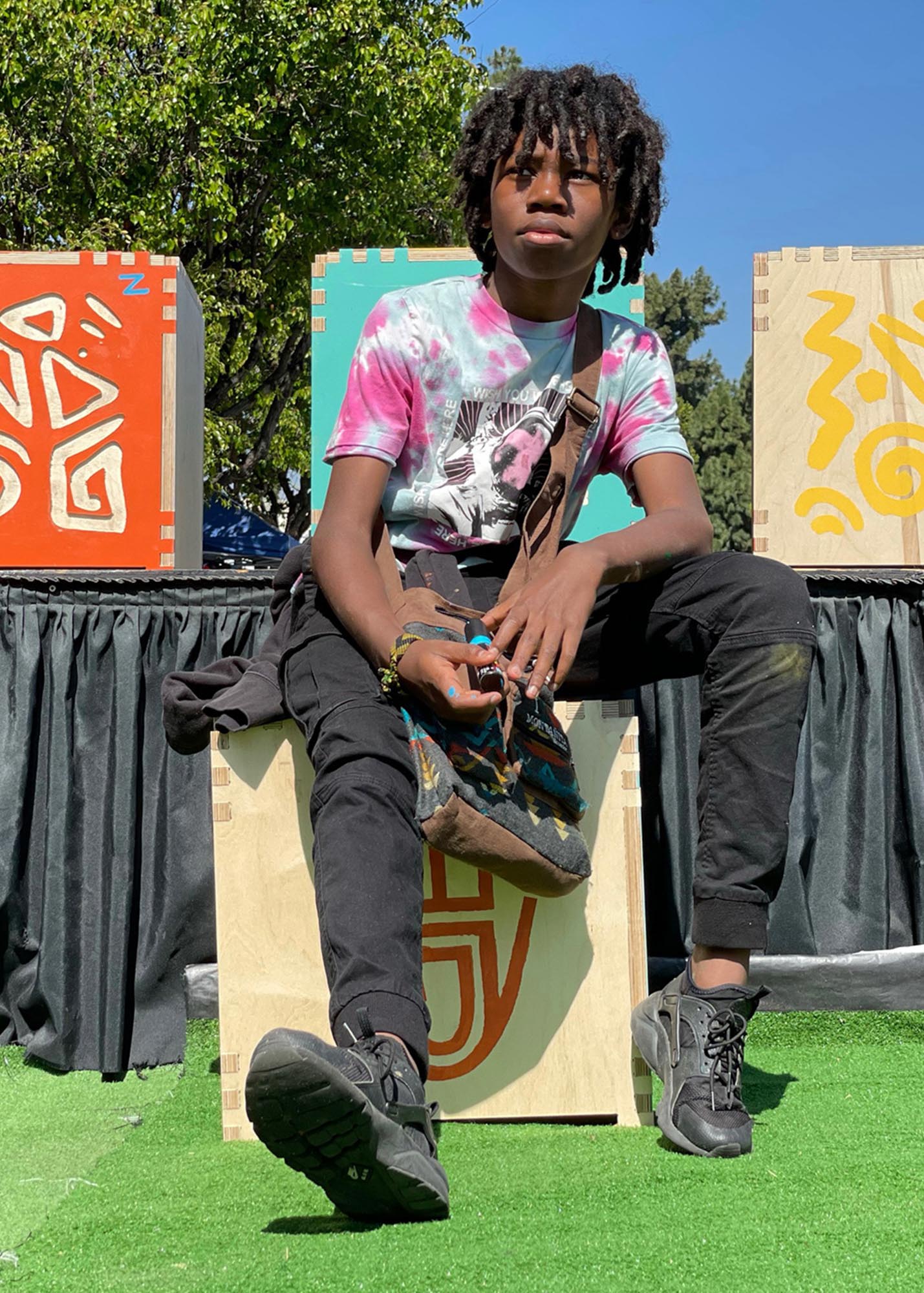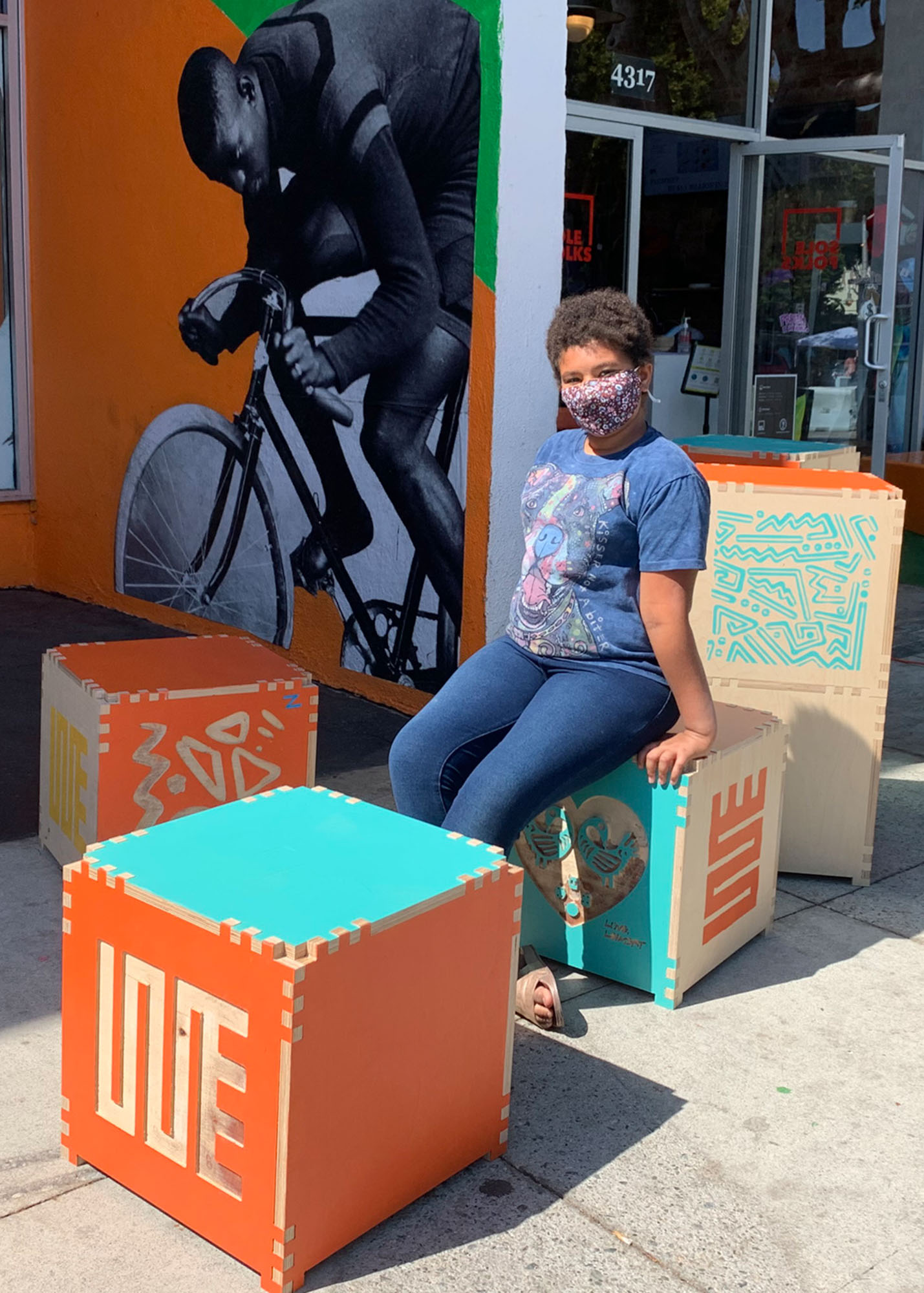 The artwork that is featured on the modules was provided by four young artists who are active in the Leimert Park arts community: Six Sev, Hand of Isis, Zaire Pitamba , and Malcolm-Emilio.
The Al Fresco project was a collaborative effort which involved input from many Leimert Park Village business-owners, community members, groups, volunteer designers, and government agencies and programs, including: Leimert Park Village Merchants Association, Ride On! Bike Co-Op, Sole Folks, The Lion; Hot & Cool Café, We Love Leimert, Aziz Gallerie, Queen Aminah's Clothing Boutique, MetropolitanmomentuM, Mayor Eric Garcetti's Office of Economic Development, LADOT, and the Los Angeles Al Fresco Initiative.