Universal Plaza Site Activations
Engaging Our Imaginations About Public Space
Universal Plaza will be a community gathering spot for everyone. Planned to open in 2022, RIOS was hired by the City of Tigard, Oregon to redesign the 1.2-acre site. RIOS imagines a plaza that serves the entire community as both an intimate city park for everyday use, as well as a regional attraction capable of supporting major events.
The project jumpstarts the City Center Urban Renewal plan to develop urban spaces that provide active and passive recreational opportunities while attracting residents and visitors. Universal Plaza will serve as the heart of Downtown Tigard by offering the best public space in the region.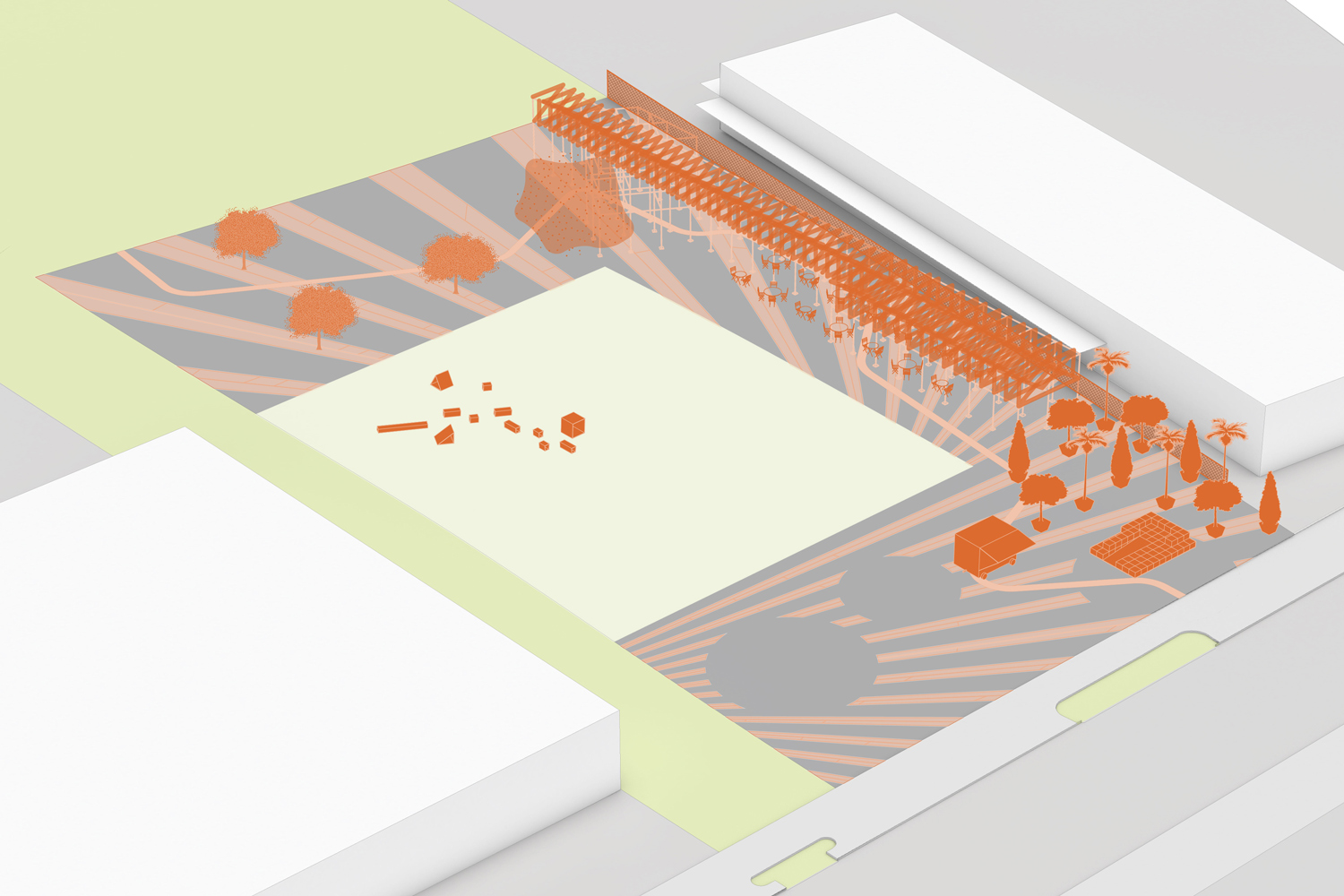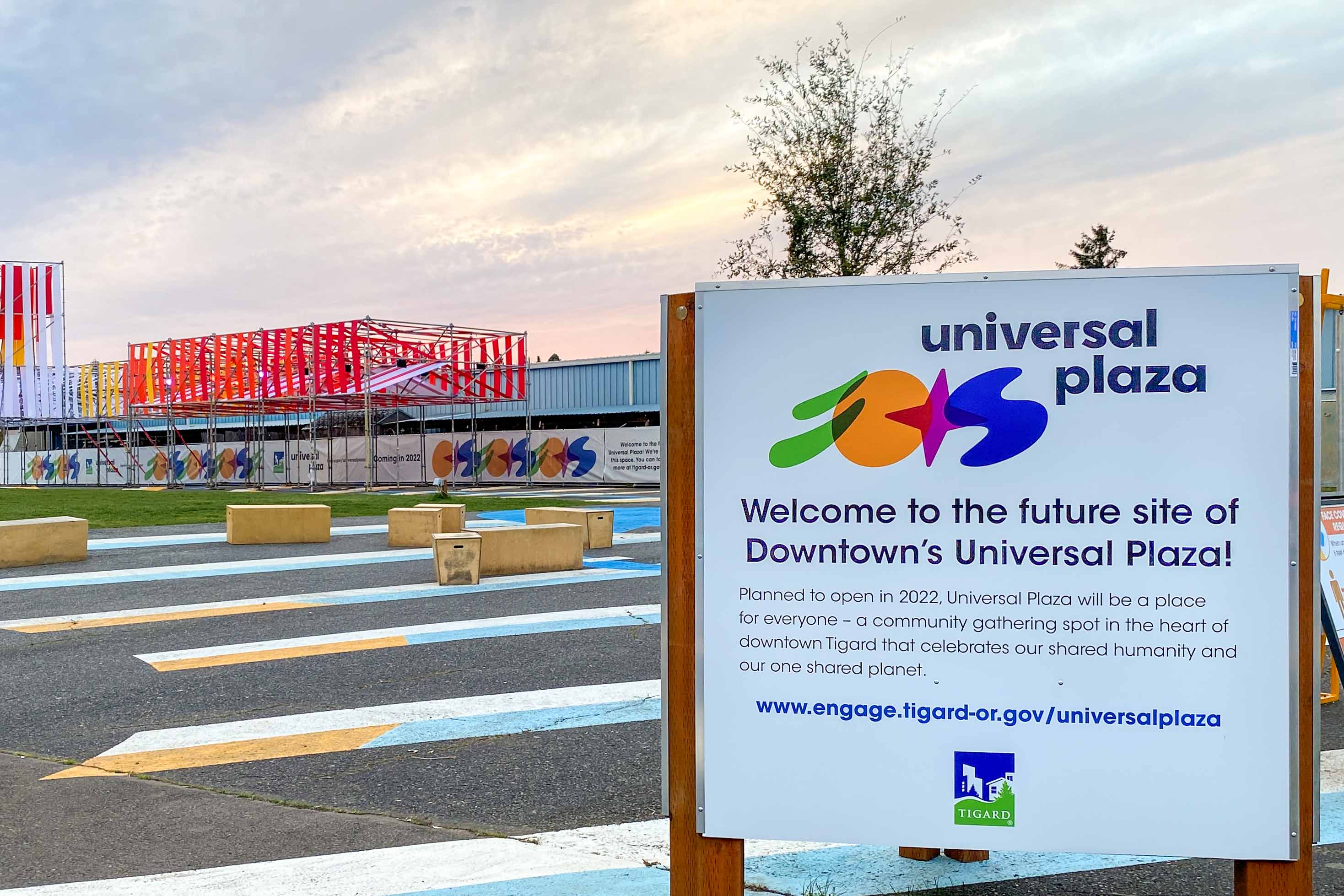 RIOS utilized activation and programming to test and inform long-term improvements for the site. RIOS and Alisha Sullivan collaborated with the City of Tigard to develop a program and work with local fabricators and artists to design, build, and install temporary physical improvements to the site including furniture, interactive art pieces, and play-based assemblies or objects.
Our activation strategy entailed creating a set of built interventions and implementing a robust program to test our ideas. Together, these activities engage the community, create excitement for the future plaza, while testing placemaking ideas that will inform the final design. By engaging local artists, vendors, and fabricators – some as close as next door – the activations support the local community and beyond. 
Public installations and art pieces:
Alicia J. Rose: Selective Photography
Alisha Sullivan (ADS): Collaborator, Interactive Activations
David Buckley Borden: The Tigard Universal Beacon is a public art project created by David Buckley Borden in collaboration with RIOS, Art Design Situation, Pike Awning, lighting designer Chris Herring, and the City of Tigard, Oregon.
Raziah Roushan: Brightly colored Large Ground Mural
Asami Morita: Apple Box Movable Seating 
Artist Jill Torberson: Musical Benches
Portland State University Center for Public Interest Design and City Repair: Camas Lily bulb installation
LED "Twinkle Tree" Sculptures
Community Haiku Projections