A horticulturally-rich terrain and lush escape for Beverly Hills
RIOS, in collaboration with Foster + Partners, share a design vision for unifying the landmark corridor that is set to become the western gateway to Beverly Hills. One Beverly Hills will be a dynamic mixed-use development unlike any other on the West Coast.
Shaped by sinuous curves and lush overflowing gardens, the ambitious 17.5-acre project owned by Alagem Capital Group and Cain International will link the Waldorf Astoria and Beverly Hilton together with the new Aman Beverly Hills luxury hotel, two residential towers, a retail pavilion, conference center, and public botanical gardens.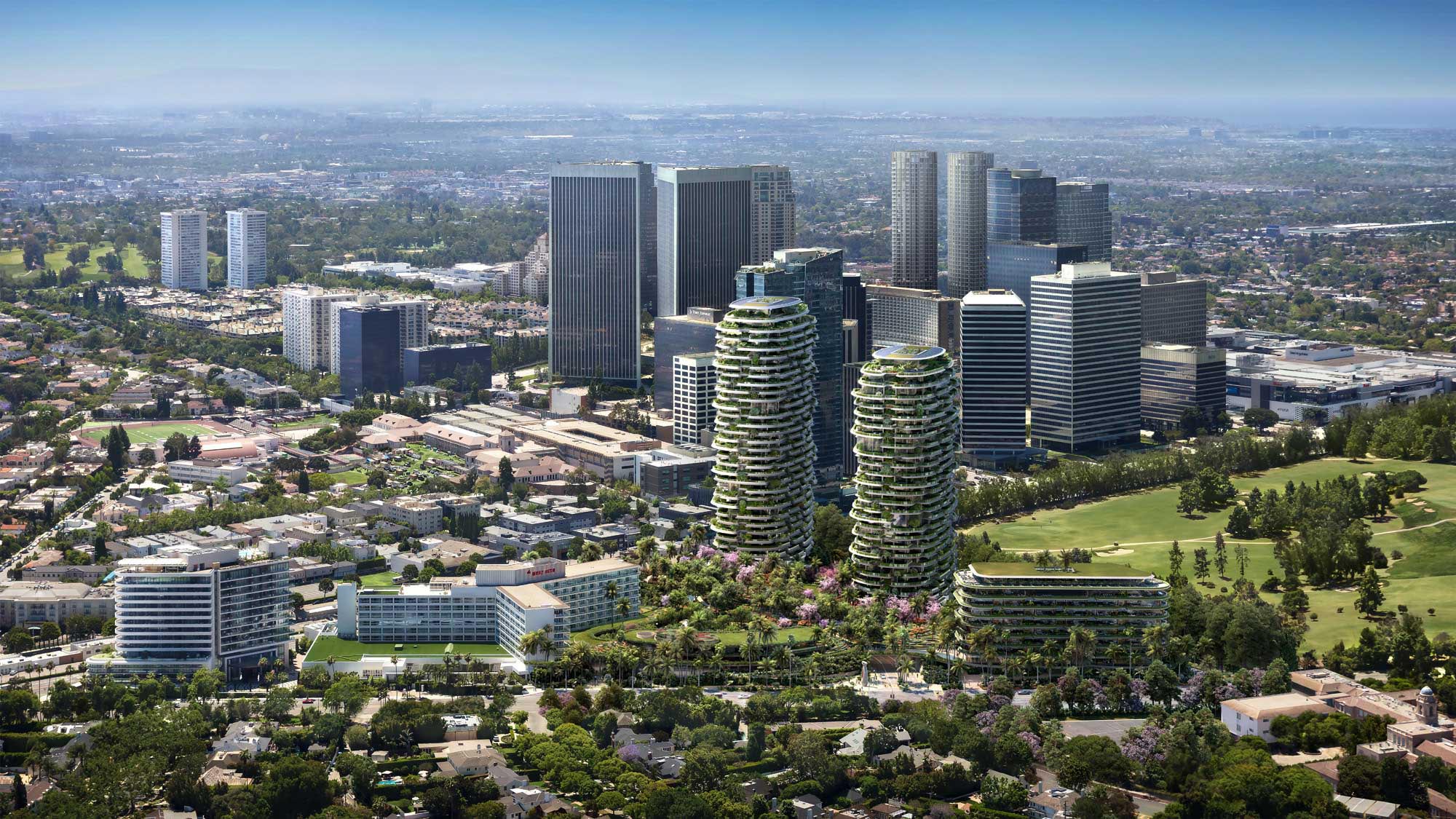 The concept by Lord Norman Foster envisions an immersive verdant oasis in the center of a sprawling Los Angeles. Designed for LEED Platinum and WELL certifications, the mixed-use development sees integration of sustainable systems as a key feature to its success.
As the landscape architects, RIOS imagines the gardens as a nexus for wellbeing to maximize the wellness of people and ecology. This orchestrated collection of plants, water features, and winding paths will envelop the site showcasing glimpses of greenery at every turn.
The gardens will reprise the site's historical use as the Beverly Hills Nursery, and curate an eclectic collection of plants based on nine diverse and distinct Southern California landscapes. At its heart, RIOS imagines 8 acres of gardens; 4.5 acres of publicly accessible botanical gardens and a 3.5-acre private garden for residents.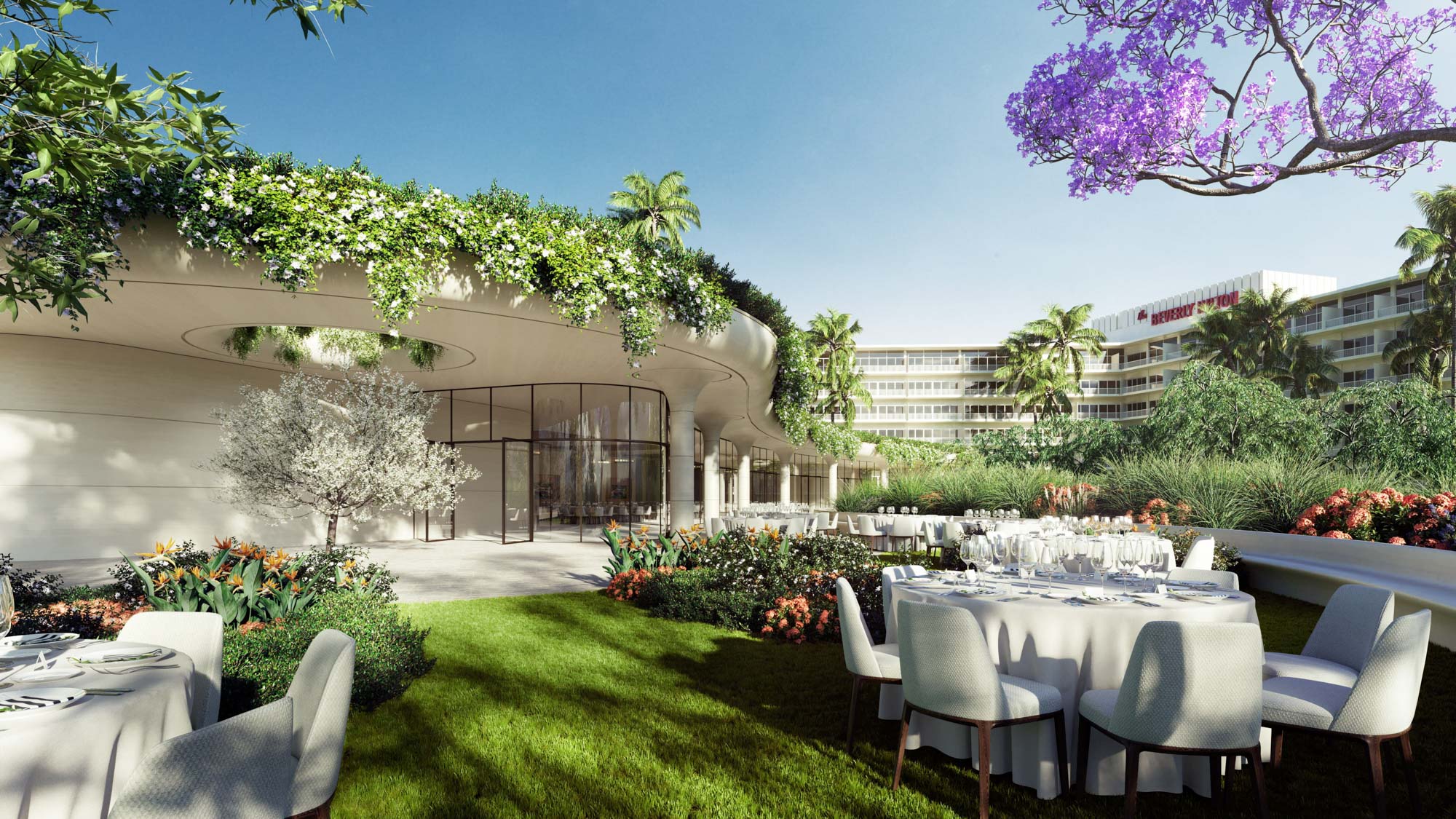 Each garden, carefully developed to showcase species unique to its theme, will maintain 75% of the selected plants as water wise.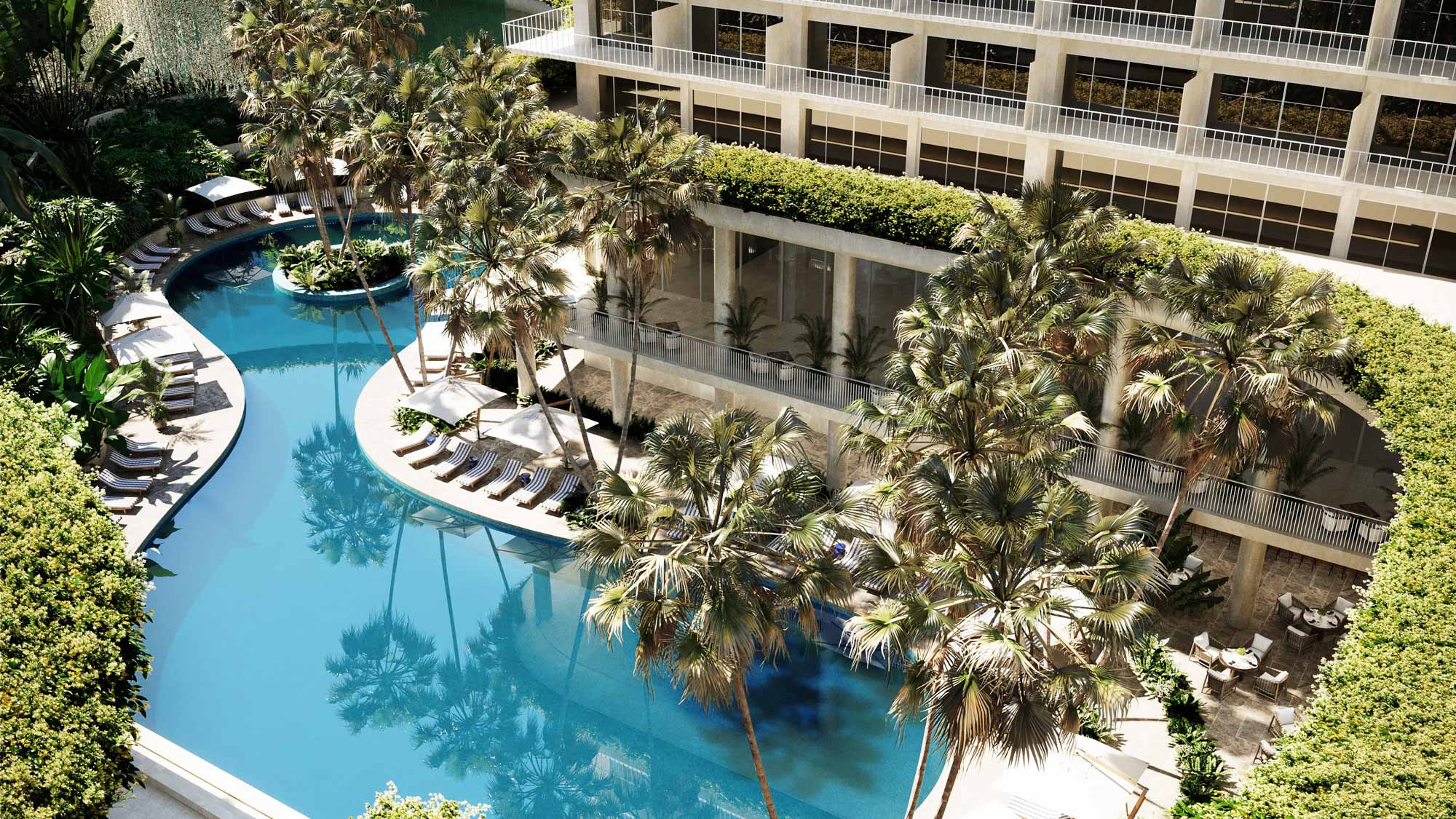 In addition to choosing climatically adapted plants, all water used for landscaping will be a combination of reclaimed water and storm run-off generated from on-site amenities. The intentional focus on implementing sustainable systems within the project is to promote the health of the local ecology, residents, and guests of One Beverly Hills.