This collection provides an elegant and modern take on the beloved look and function of breeze blocks. Developed by RIOS in collaboration with QCP's Fred + Cathy, the series is dubbed "Brise Blocks" for its qualities of light, shadow, and texture. The concrete building blocks provide both artful and functional walls, from privacy screens to building facades while allowing natural light and air to pass through. The product, recognized as a winner in The Architecture's Newspaper Best of Products, evokes the optimism and aesthetics of Mid-Century design, reimagined for today's modern architecture sensibilities.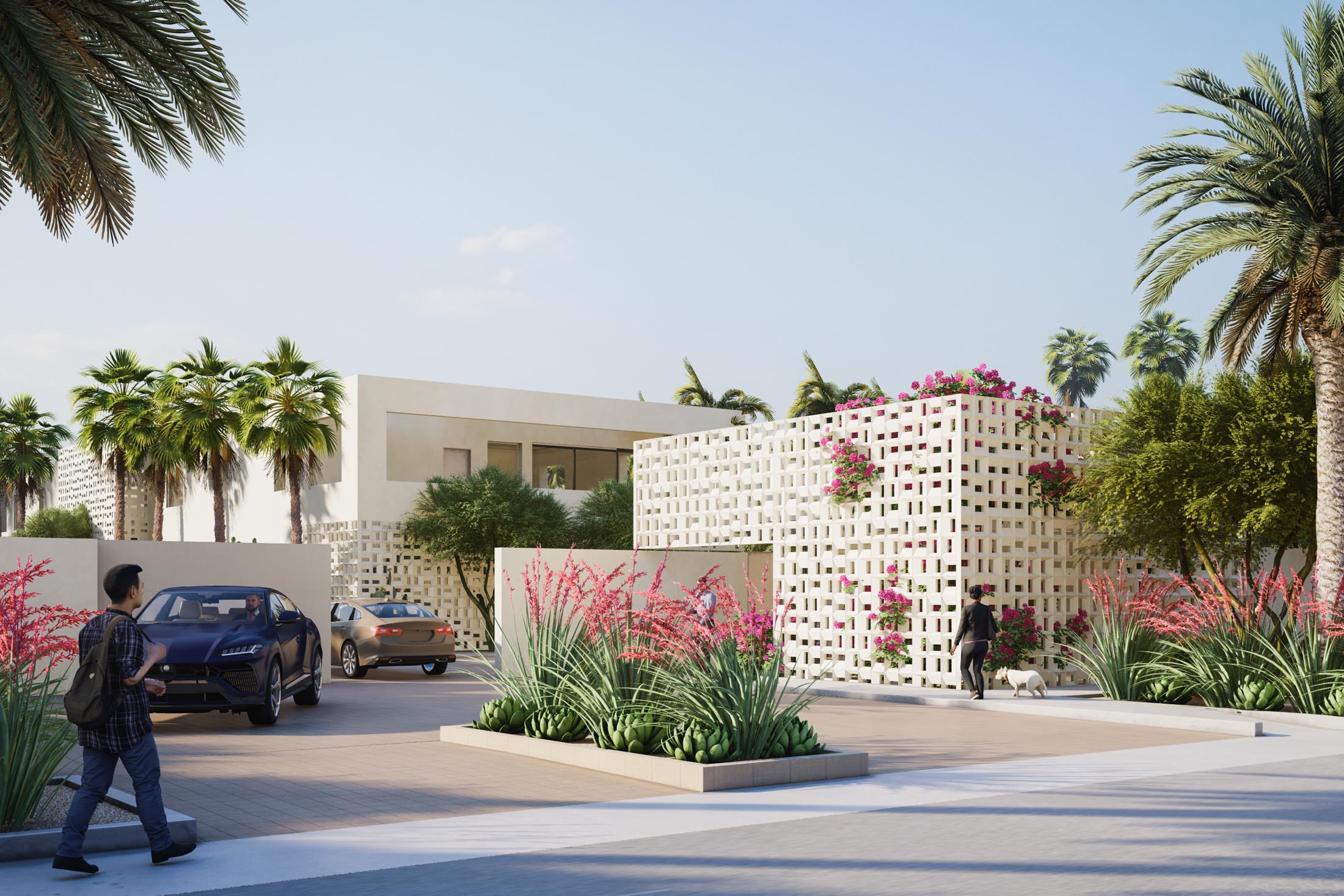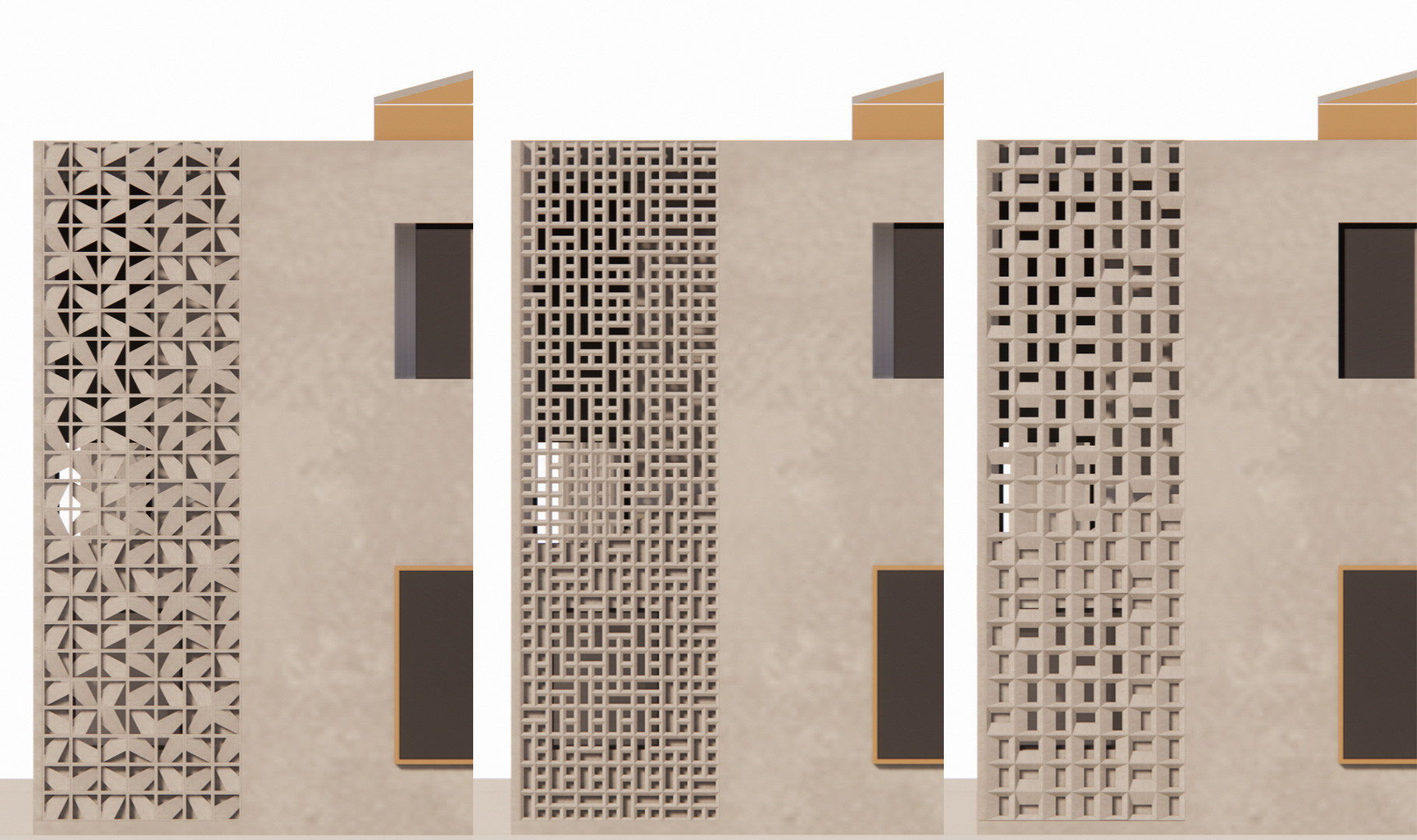 Brise Blocks are a beautiful and versatile breeze block collection that accentuate indoor-outdoor living in the great modern tradition. They create opportunities for purposeful design exploration, providing designers and architects unique architectural elements for their projects that are unlike anything else on the market. 
The product functions as a kit of parts that can be rotated and aggregated in different configurations to create compositions. Its geometric shapes and sculptural qualities provide the possibility of infinite patterns, lighting effects, and shadows.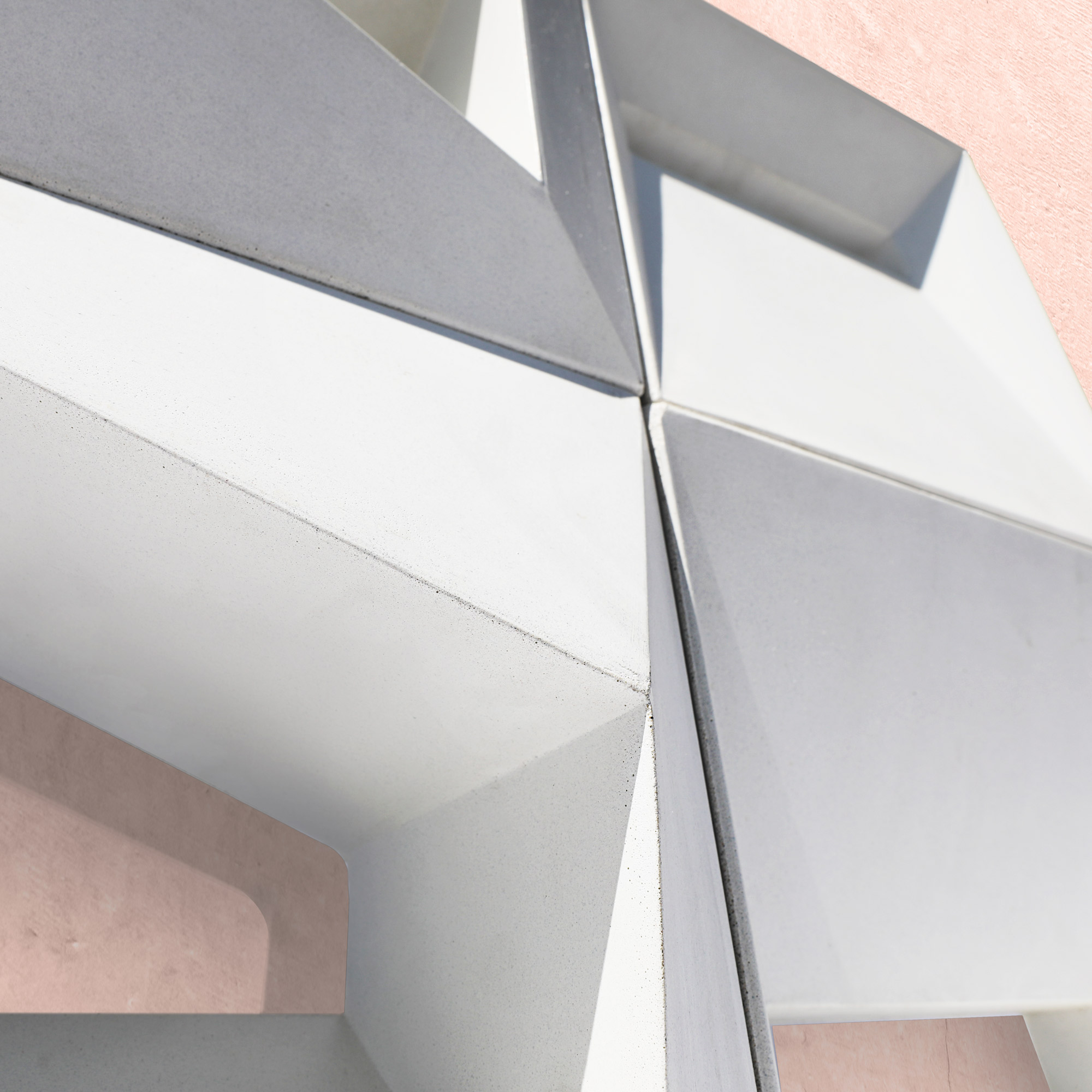 Technical Details:
California-made with ultra-high-performance concrete and compression strength (6000 PSI)
Durable smooth finish
Handmade in California
Each Block: 12 x 4 x 4 / 25-35lb / No opening exceeds 4"
Fully customizable: 3 pattern collections, 5 colors
Commercial grade for larger installations
Integrated and horizontal rebar reinforcement channels