Like No Other Vodka on the Market
Russia is known for vodka and oil — and the stories of the two are intertwined. Years ago, a young oilman named Nicolai emerged from the Siberian oil rush with abundant wealth and a determination to change Russian Vodka forever. He set out to create the exact pristine formula he had imagined during the cold winters.
Nicolai's quest for the finest process and ingredients led him to Austria, where he sourced pure mountain spring water and superior grains to create an extraordinary Vodka. He called it NEFT, oil in Russian, to honor its heritage. NEFT is produced according to his engineering vision, technological knowledge, and experience.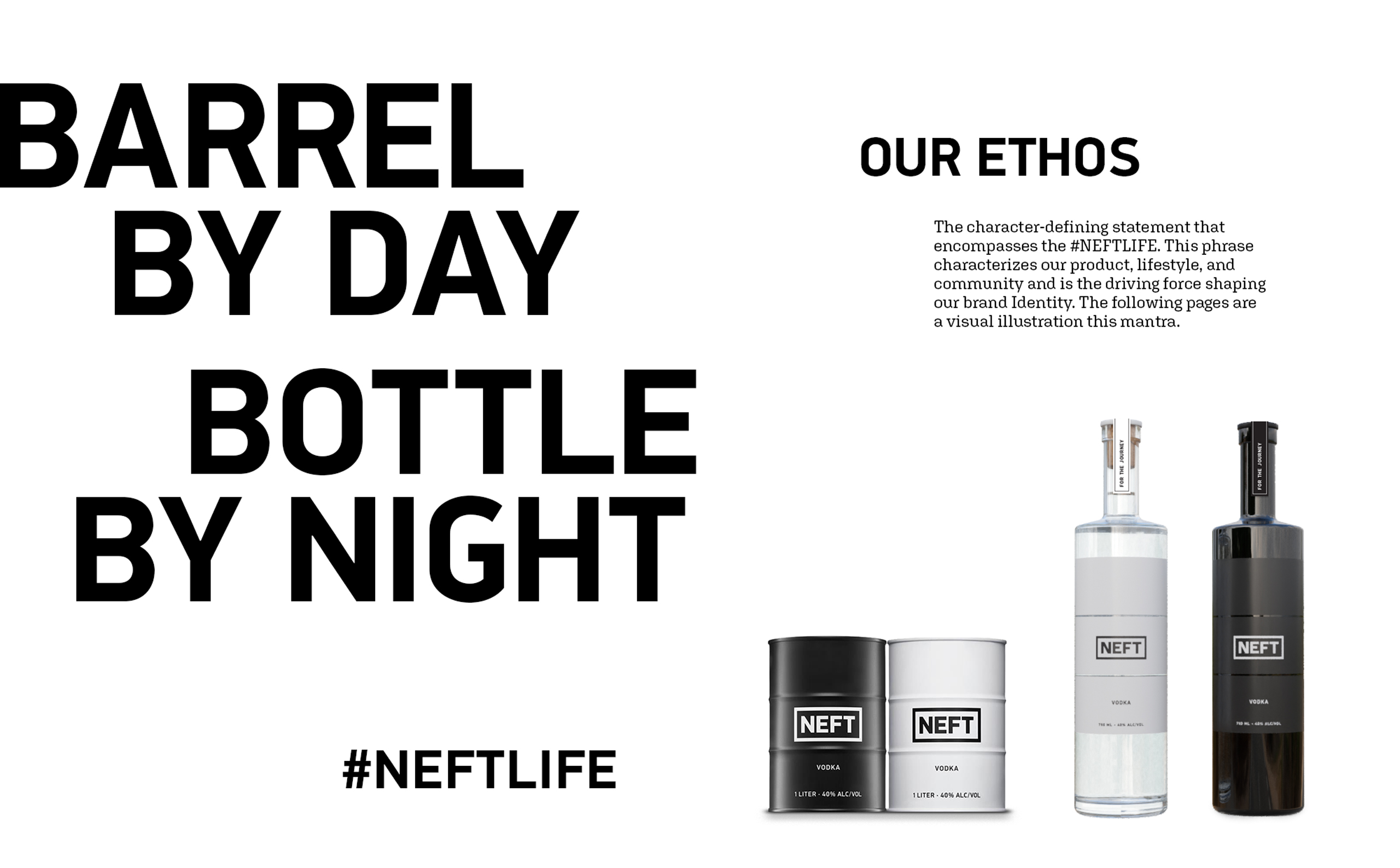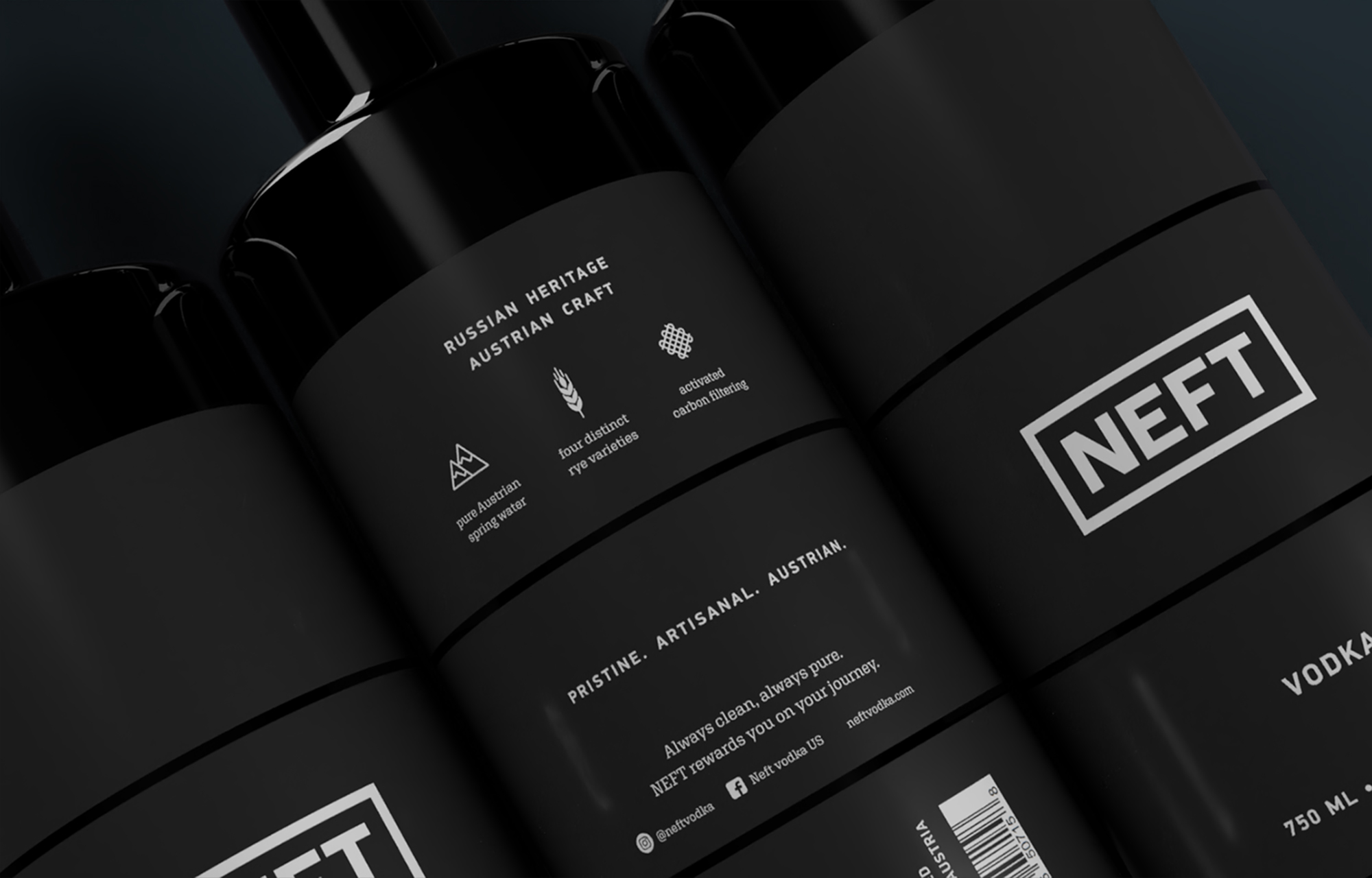 As the brand expanded from Europe to the US, they enlisted RIOS to rethink their message, marketing, and packaging. The original barrel used by the brand overseas received mixed reviews: while it provided a great vessel to keep the Vodka cold for hours, it put it at a disadvantage to be used in bars and in retail. RIOS designed a bottle that would extend the design language of the brand, while being reminiscent of the iconic barrel that is part of the brand's Russian legacy.
The central concept of the campaign was created to respond to the idea that each vessel was specifically designed to be used in different contexts. The tagline "Barrel by Day, Bottle by night" is the main introduction to the website and allows user to pick their own customized experience.