Building on a California Legacy
QCP embodies a passion for concrete, manufacturing an extensive line of precast site and architectural products, surfaces, and accessories. Family owned and operated for over 40 years, they have developed vast knowledge and unmatched technical expertise about their craft. QCP approached us with a desire to expand their range into interior design with a new line of concrete tile and interior products that could transition seamlessly from inside to outside. We helped them build a new brand that was authentic to their rich company history and their commitment to craftsmanship.
RIOS teamed up with concrete authority QCP to craft Fred + Cathy as a brand that pays homage to the company's roots in Southern California and celebrates their rich family history.
The process included a thorough analysis of the market to glean insights and feedback. Based on this, our team proposed a collection of names that would position QCP's new brand for success. The name Fred + Cathy was ultimately selected as a nod to the founders of the company, the parents of the current owner.   
Because everyone at Fred + Cathy is a true craftsman, the logo reflects their attention to detail by evoking hand-chiseled letterforms. The company's commitment to local craft traditions and its long heritage is reflected in the "Made in California" tagline.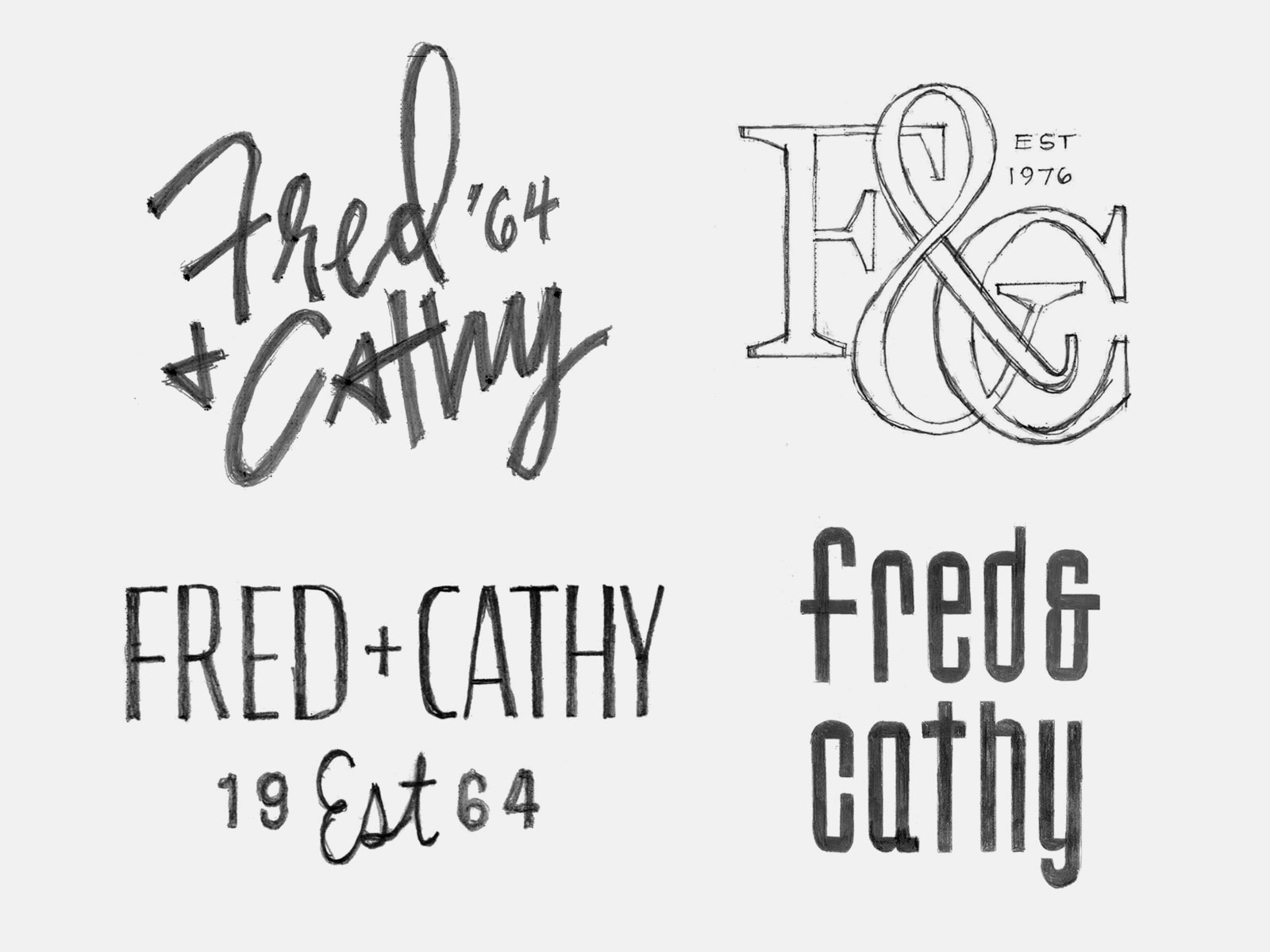 Robust brand guidelines were established to support Fred + Cathy as it grows and expands over the next few years. Distinct color palettes for branding and product allow the brand to have a fresh and joyful personality while keeping the product line neutral and focused on the exquisite materials and textures. The typography was developed to work well across marketing, web, and technical labels.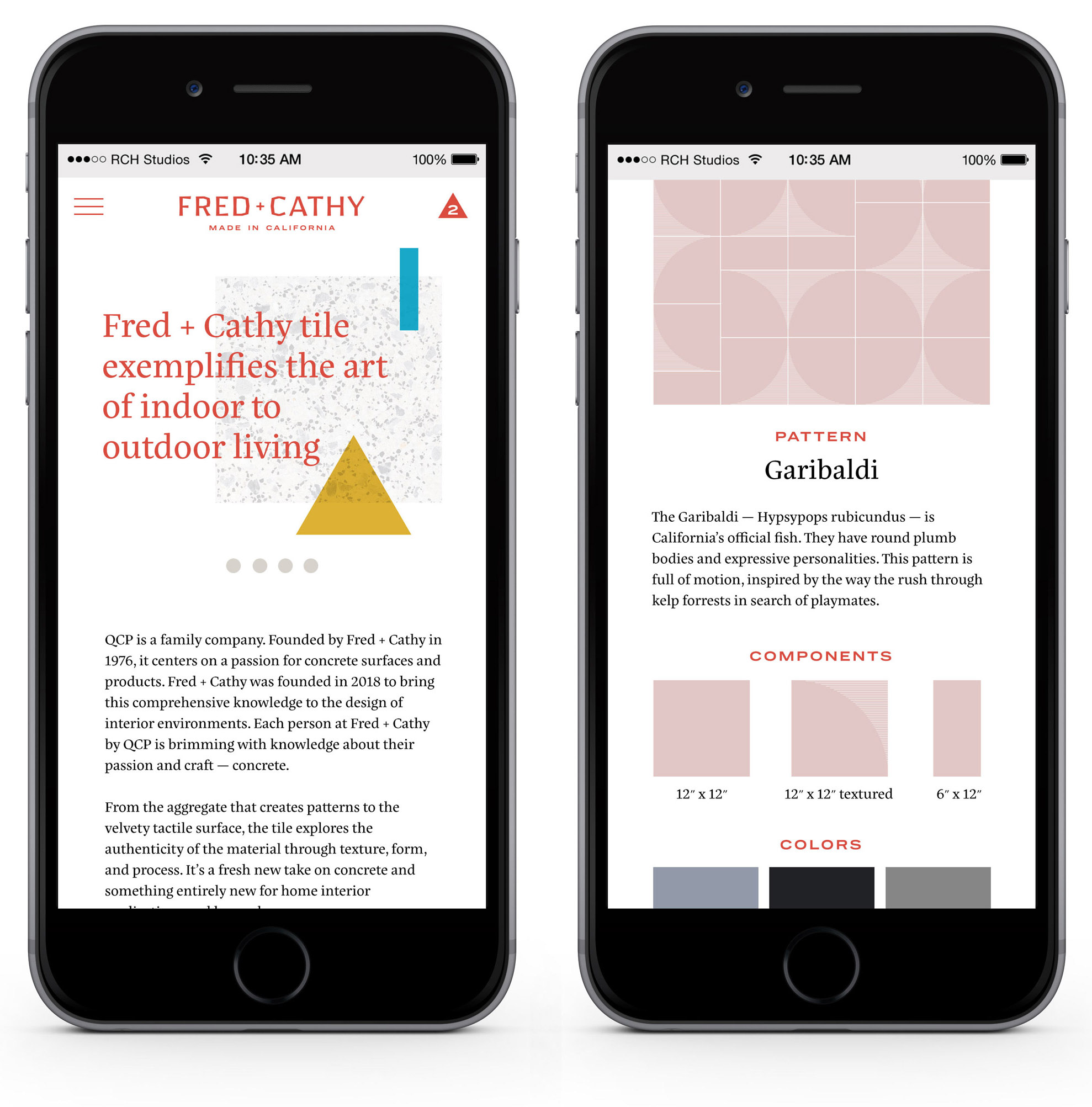 The Fred + Cathy identity embraces a Mid-century nod to California design in its creation and application. The products, also developed in collaboration with RIOS, complete that nod, embracing natural colors and textures that are reminiscent of California natural environments.