Harlow at Sunset Las Palmas Studios
Revolutionizing Hollywood Production Offices
Steeped in history and designed for the future, Harlow is located at Sunset Las Palmas Studios, a historic Hollywood production lot. The four-story, 130,000-square-foot creative office building is owned by Hudson Pacific Properties. RIOS led the architecture, landscape, and masterplanning for the 11-acre campus to meet this client's goals for blending the neighborhood's rich legacy with modernness for today's leading creative companies.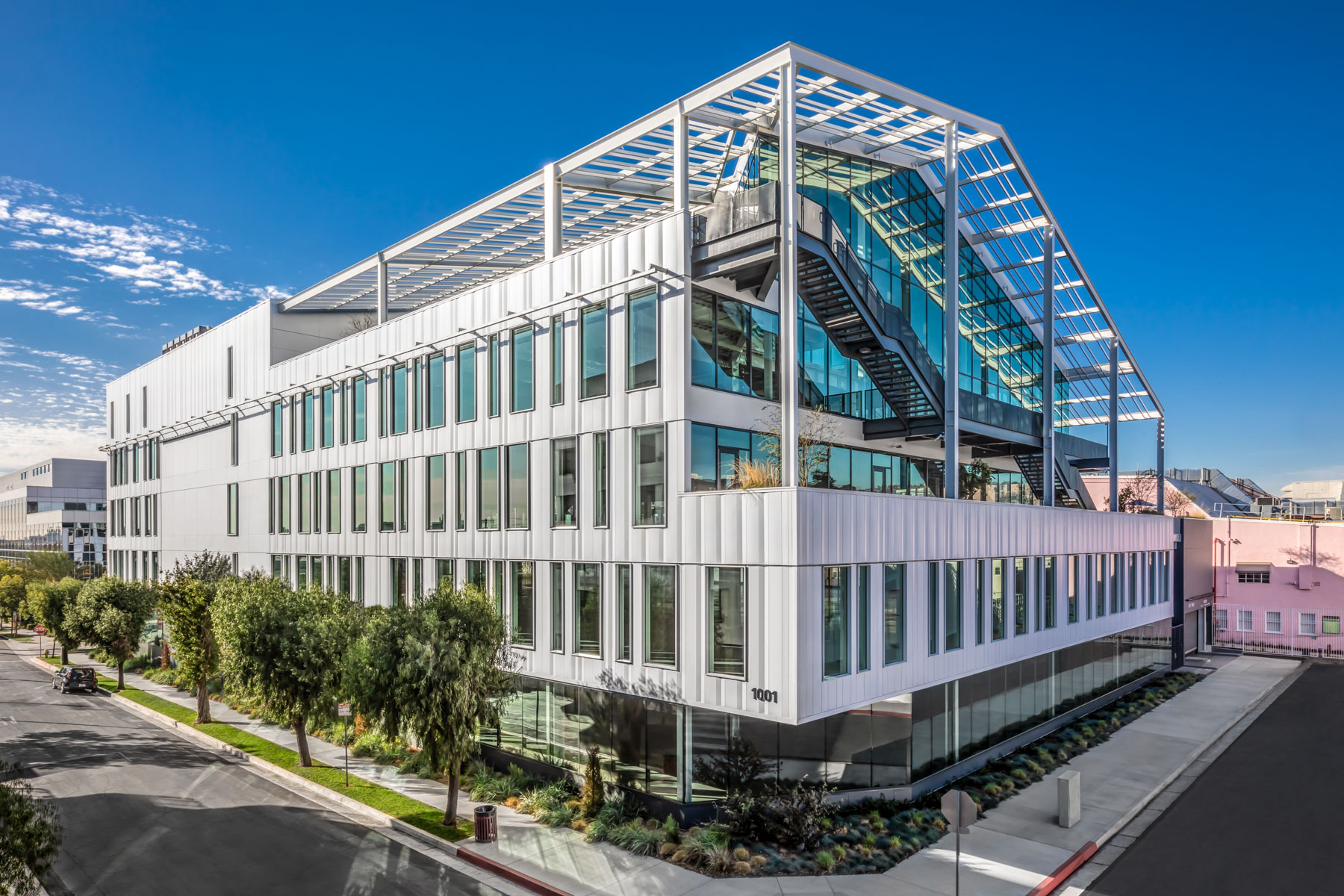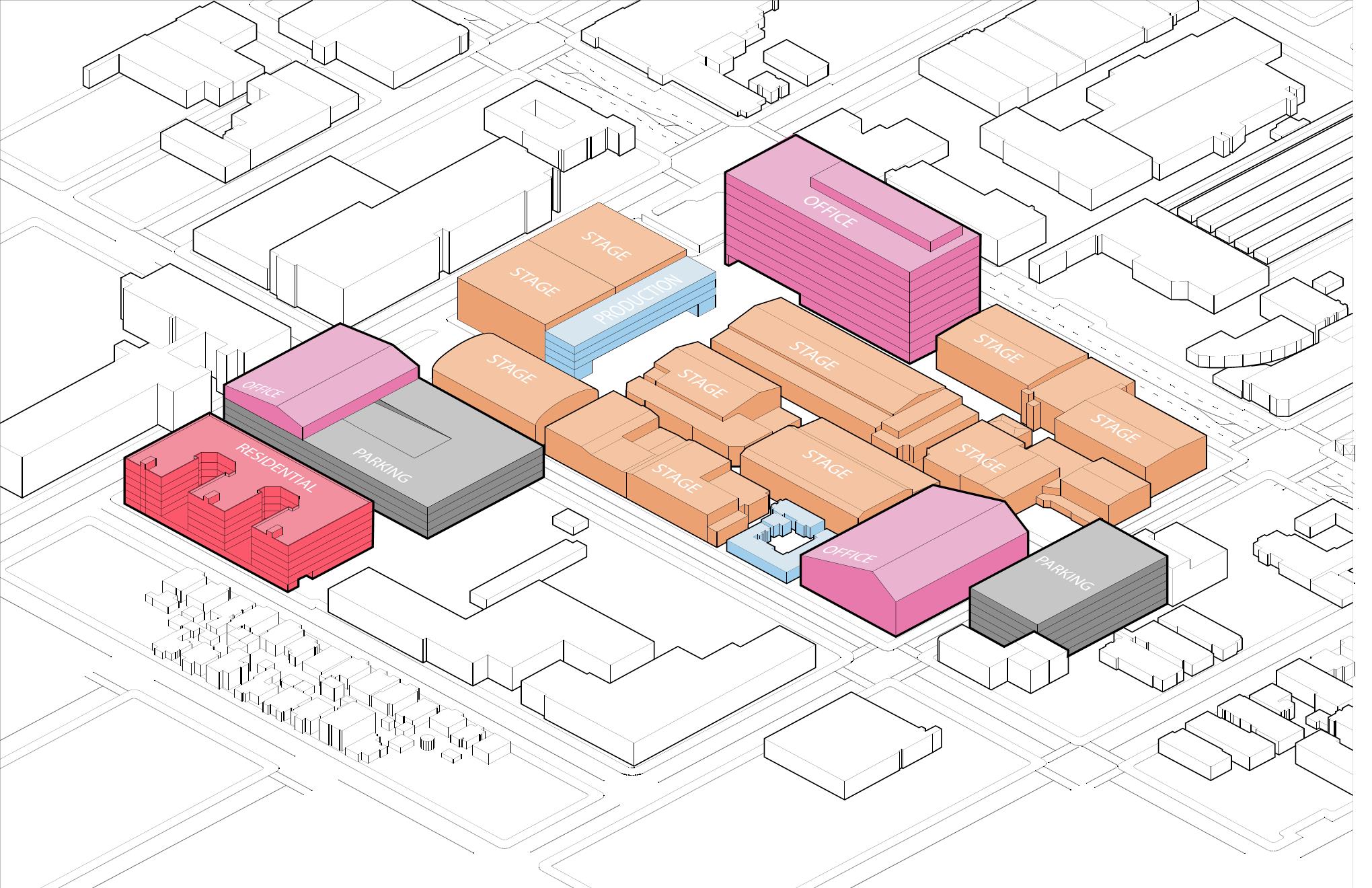 Harlow features an abundance of natural light, high-efficiency layouts, expansive floorplates and state-of-the art infrastructure. Nana wall systems, glazed doors and interconnecting stairs afford direct access on every floor to approximately 15,000 square feet of landscaped terraces and balconies, including two exterior meeting spaces with grand stairways featuring bleacher-style seating.
The top floor offers a dramatic 32,000 square-foot, double-story workspace, which includes a mezzanine and an adjacent outdoor patio, with sweeping views of the Hollywood Hills and Santa Monica mountains.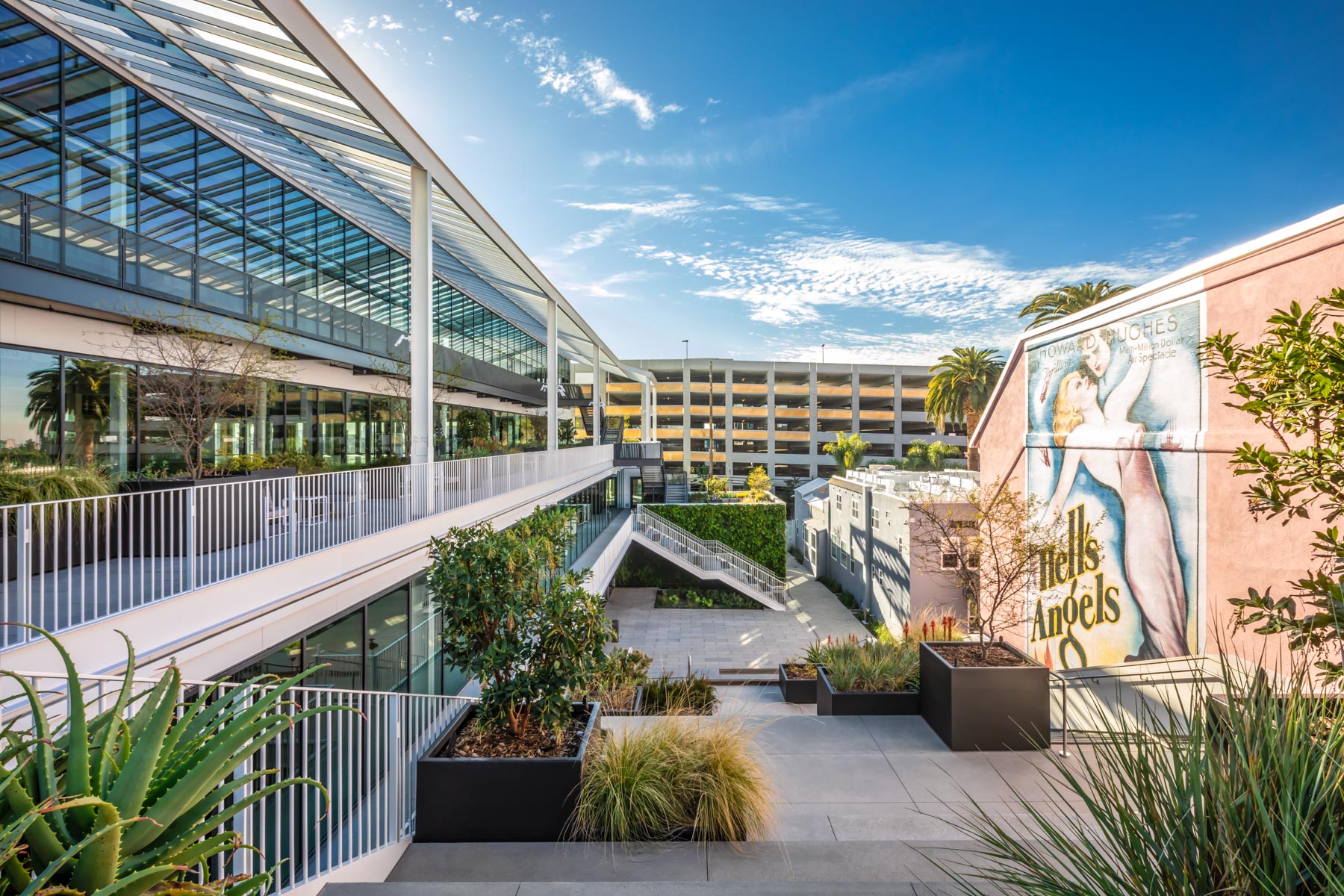 The peaked roof forms awnings shade terrace areas, which are carefully carved from the overall massing to enhance connectivity between tenant interiors and the rich urban surroundings. In addition, sustainable landscaping complements the building's overall design. More than 200 modular planters are strategically placed along bleacher seating and terrace levels, providing seasonal color and dynamic movement. The property also integrates storm water harvesting and recycling for plant irrigation and a geotextile fabric living wall. Native plants comprise 90% of the water-efficient landscaping.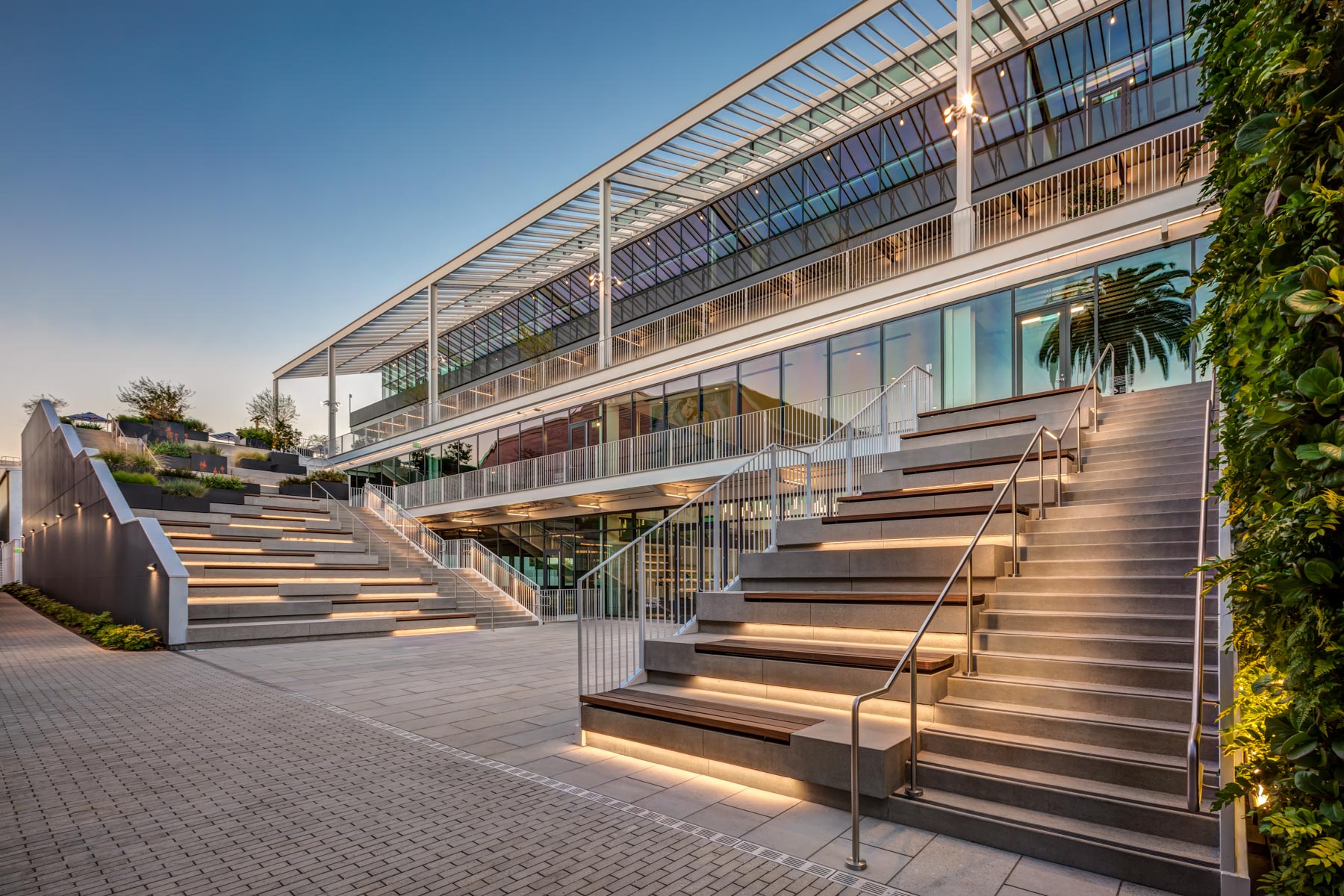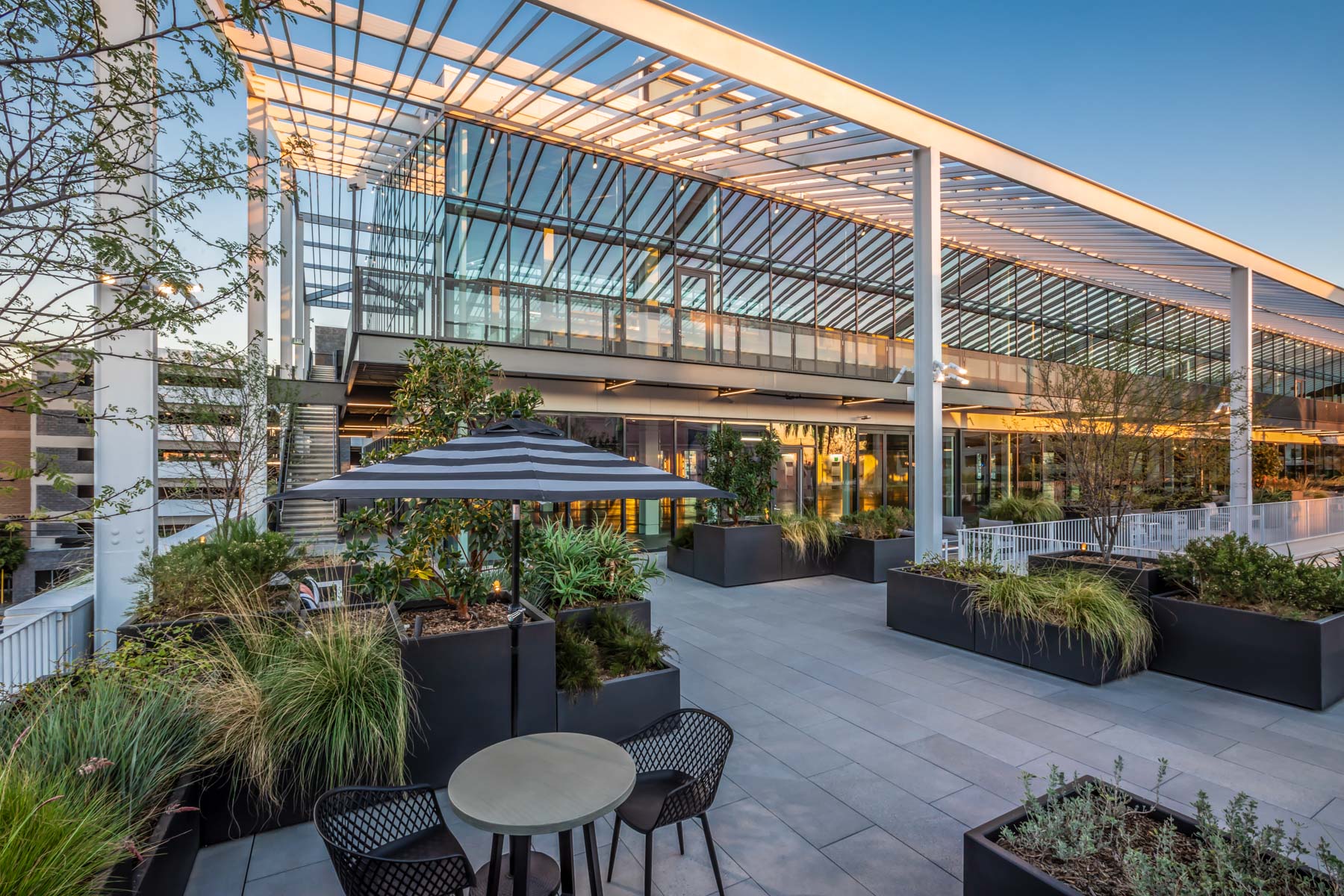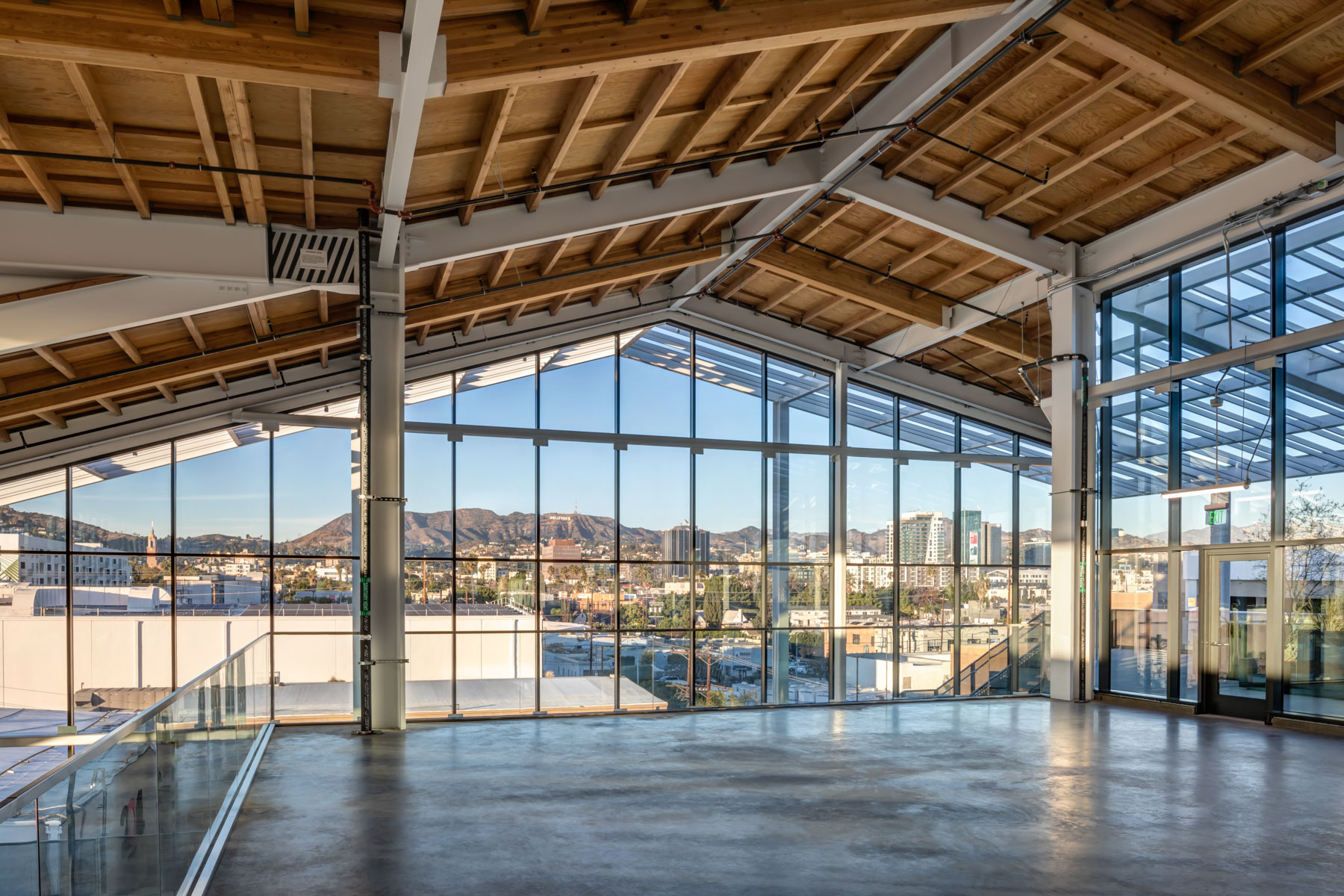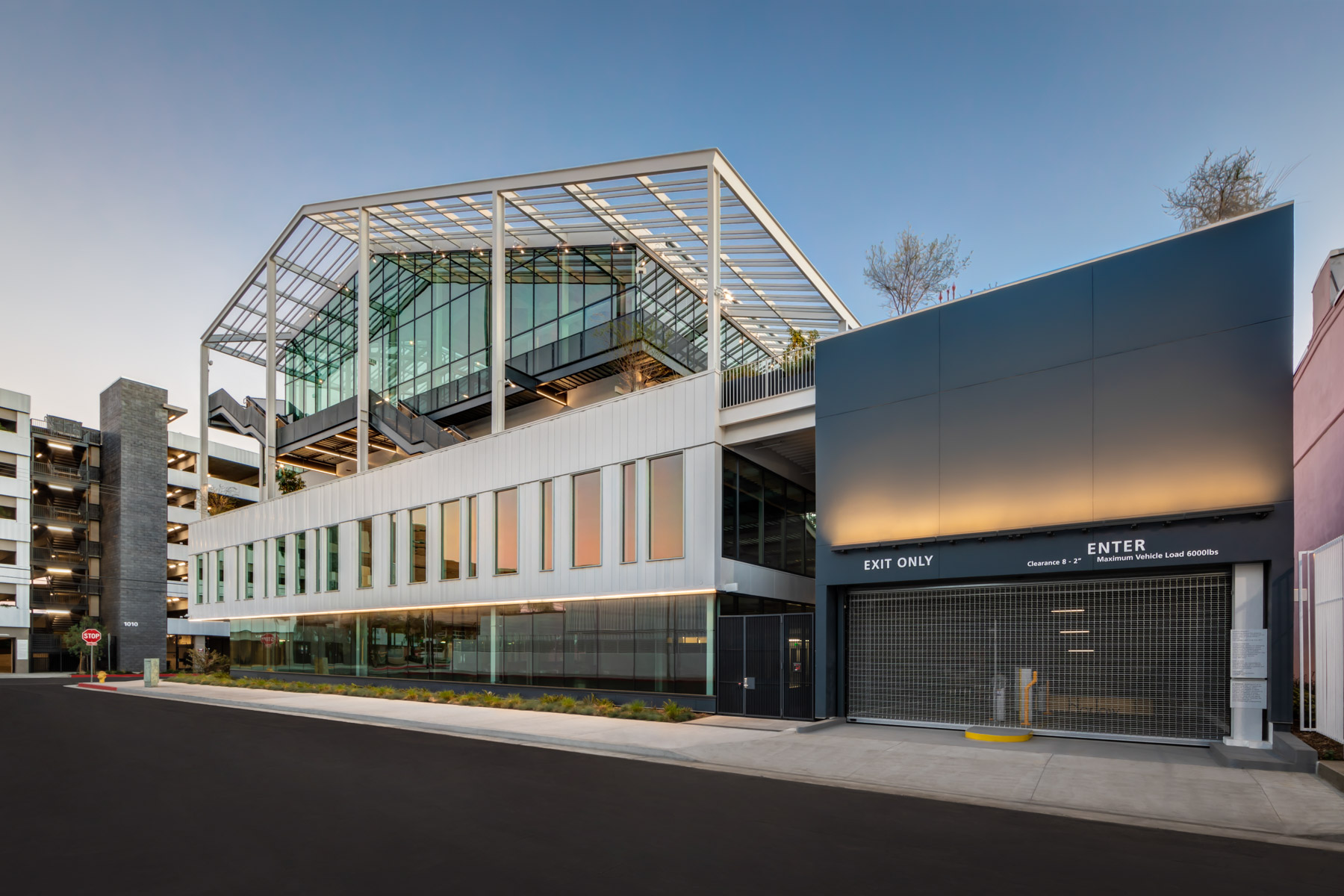 Inspired by the glass stages of the 1920s, Harlow integrates seamlessly into its historical setting. Early stage and production buildings were akin to greenhouses with steel frames, glass roofs, and clerestory windows, which filtered light in ways that facilitated the creation of environments within. Once the setting for iconic productions, Harlow's side core design and hot-house building typology provides exceptional flexibility to meet the needs of today's creative community.
Advancing Hollywood's revitalization efforts, Harlow bolsters community development and vitality. As a new generation of creative companies continue to grow and thrive, exceptional built environments like Harlow will inspire an innovative culture of imagination and collaboration.