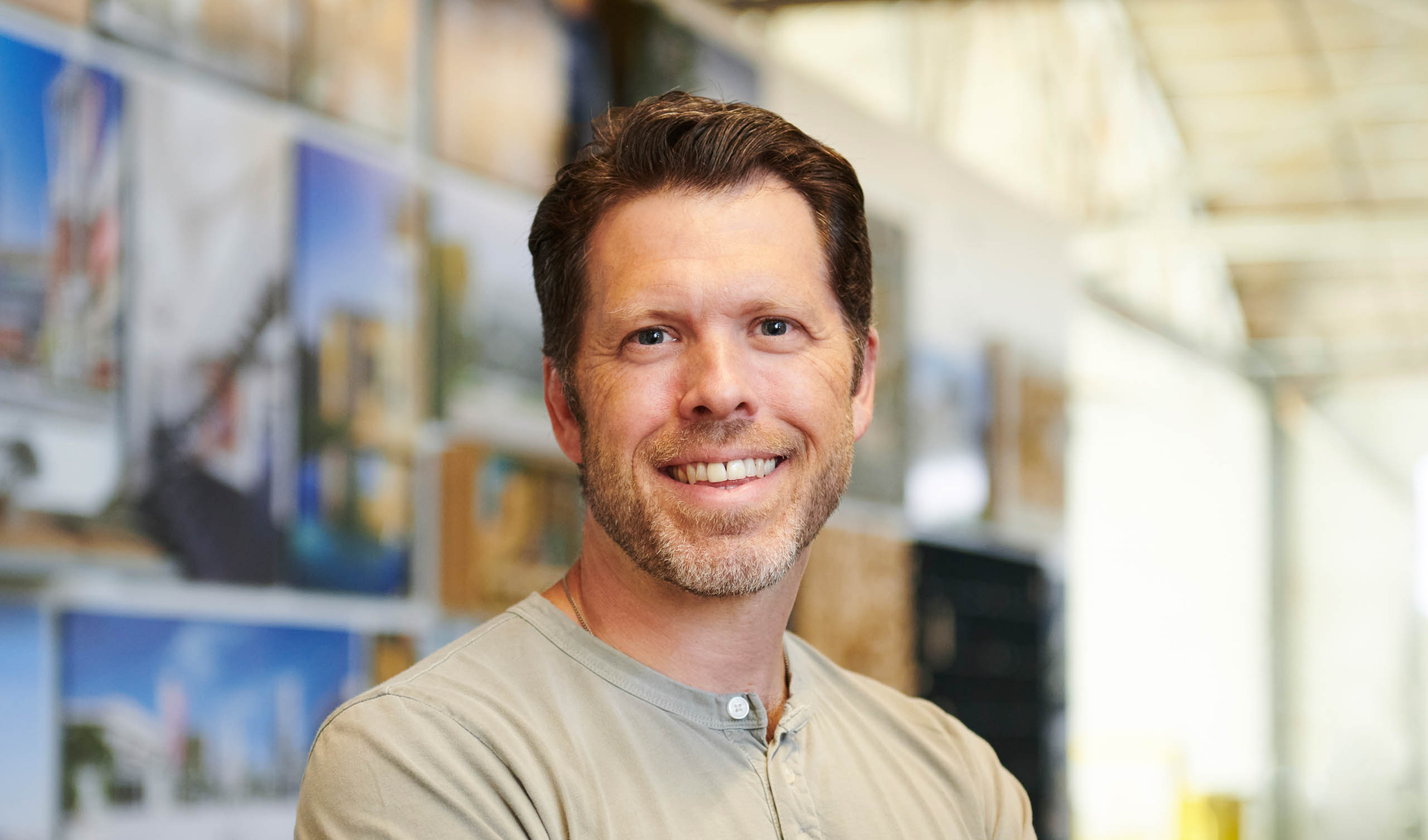 Nate Cormier
Education
Master of Landscape Architecture
Harvard University
Graduate School of Design
Bachelor of Arts, Asian Studies
Bowdoin College
Registration & Association
Registered Landscape Architect, California, Oregon, Texas, Washington, and Arizona
Associate, Urban Land Institute
Stewardship Council Member, The Cultural Landscape Foundation
Director Emeritus, Landscape Architecture Foundation
Director Emeritus, Downtown Los Angeles Neighborhood Council
Nate directs the landscape architecture practice at RIOS with a focus on dynamic public spaces.
His interest in landscape design as a form of storytelling drew him to Los Angeles after two decades of practice in Seattle and a Masters in Landscape Architecture from Harvard University's Graduate School of Design. Nate's projects, including downtown central parks in Denver, Houston, Seattle, Los Angeles, and Palm Springs, unearth stories of place as catalysts for authentic urban life. Nate teaches and lectures on landscape design at universities and conferences around the country. He has been active on the boards of the national Landscape Architecture Foundation and numerous urban environmental and civic groups.
Nate's current research interest centers around the culture of comfort in places that experience extreme heat. As many regions are growing hotter and as more people are migrating to precisely these regions, what can we learn from global cultures past and present about how to survive? From the urban forest and breeze blocks to porch swings and evening strolls, how do people beat the heat? The contemporary application of this collective wisdom is inventive ways to reduce dependence on air conditioning and attract people to be together outside.