Our Commitment to Carbon Neutrality
Prioritizing Sustainable Building Solutions
As resilient design becomes increasingly significant in addressing the effects of climate change, we take a sustainable approach to our projects. RIOS has joined the AIA 2030 Commitment, an actionable climate strategy that outlines a set of standards and goals for the global architecture and building community to reach carbon neutrality in the built environment.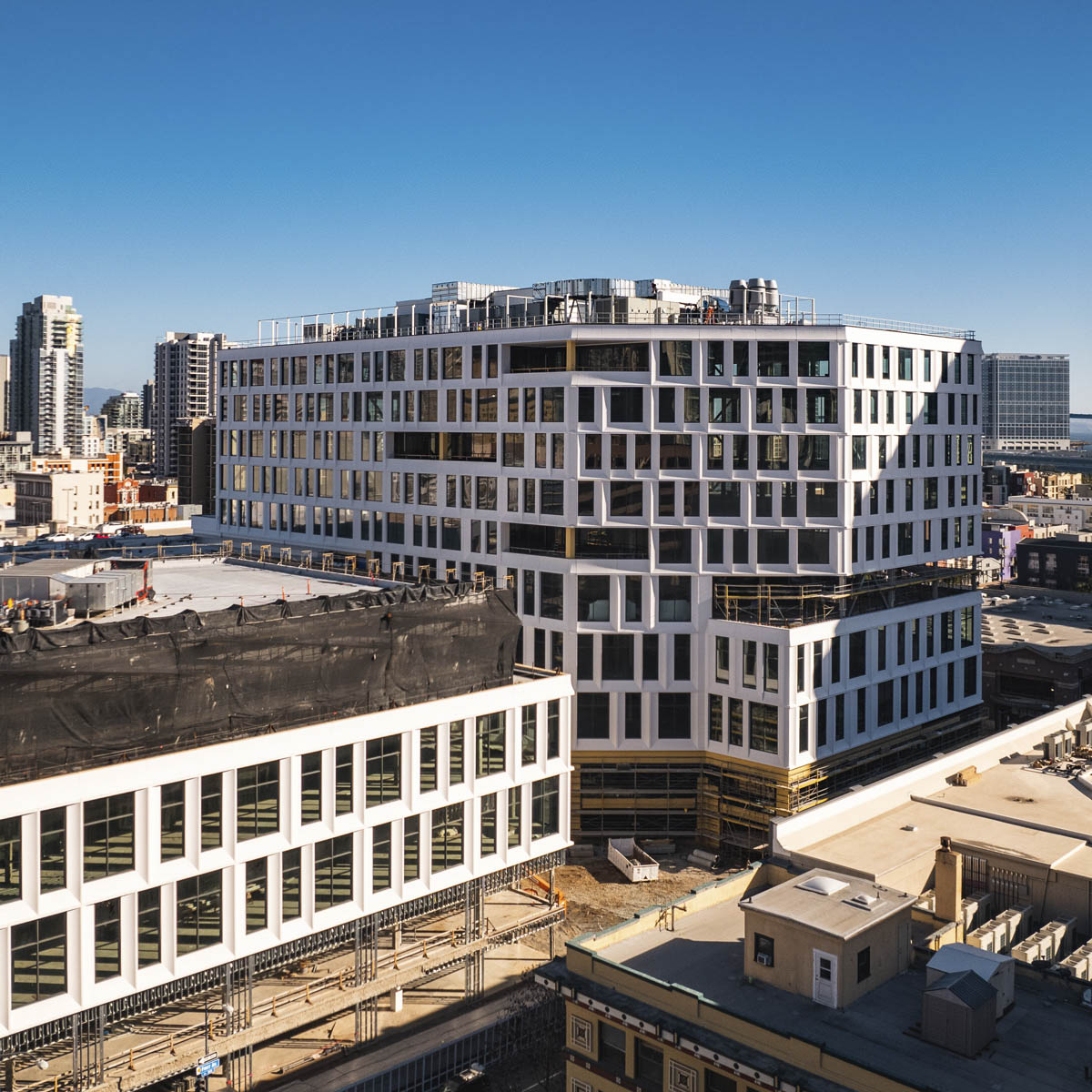 Our net zero redesign of Horton Plaza with Stockdale Capital Partners in collaboration with RDC will be complete in 2024. The largest adaptive reuse project in the US, the project will reuse 7.5 million gallons of water annually and is the first project in San Diego to recycle blackwater. The design will reduce the site's hardscape by 50% to diminish the heat island effect and create over 1 acre of greenspace.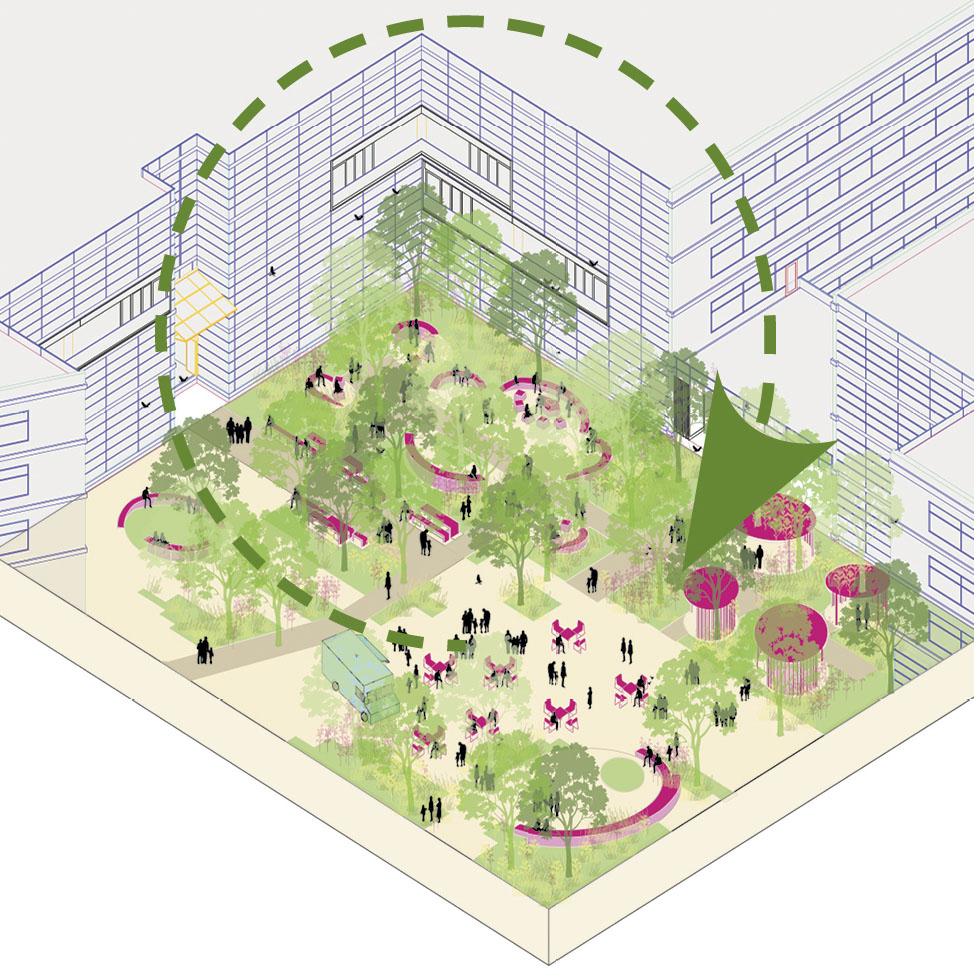 This sustainability-focused redevelopment with Northwood Investors will sequester 454 metric tons of CO₂ over its intended 50-year life span in addition to increasing landscape permeability by 200% to reduce runoff, recharge groundwater, and support healthier urban trees.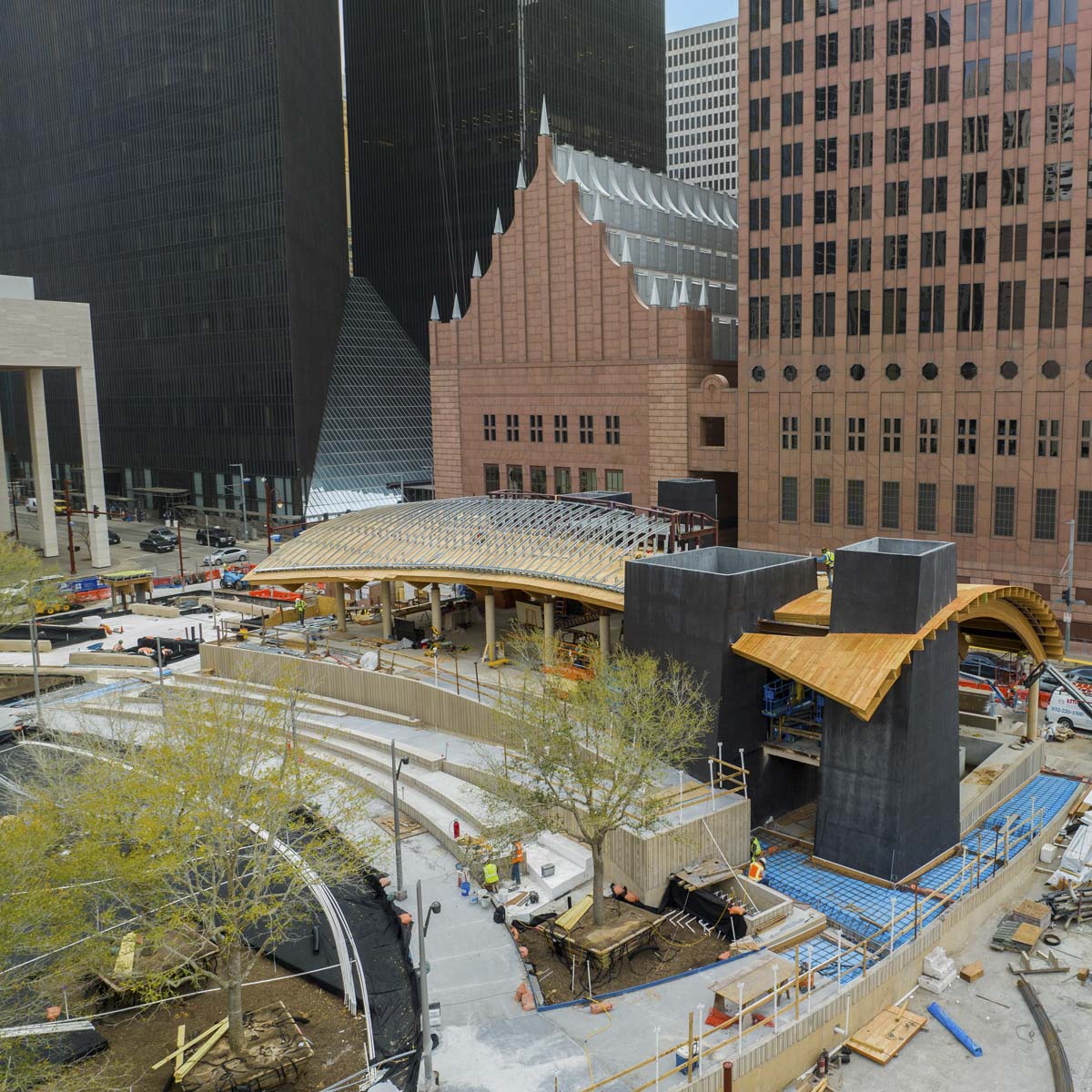 To offset CO₂ emissions and control the heat island effect, our design for Lynn Wyatt Square for the Performing Arts decreases the site's hardscape by 19.1% and increases its plantings by 91.8%, resulting in the storage of over 1.5 tons of carbon annually.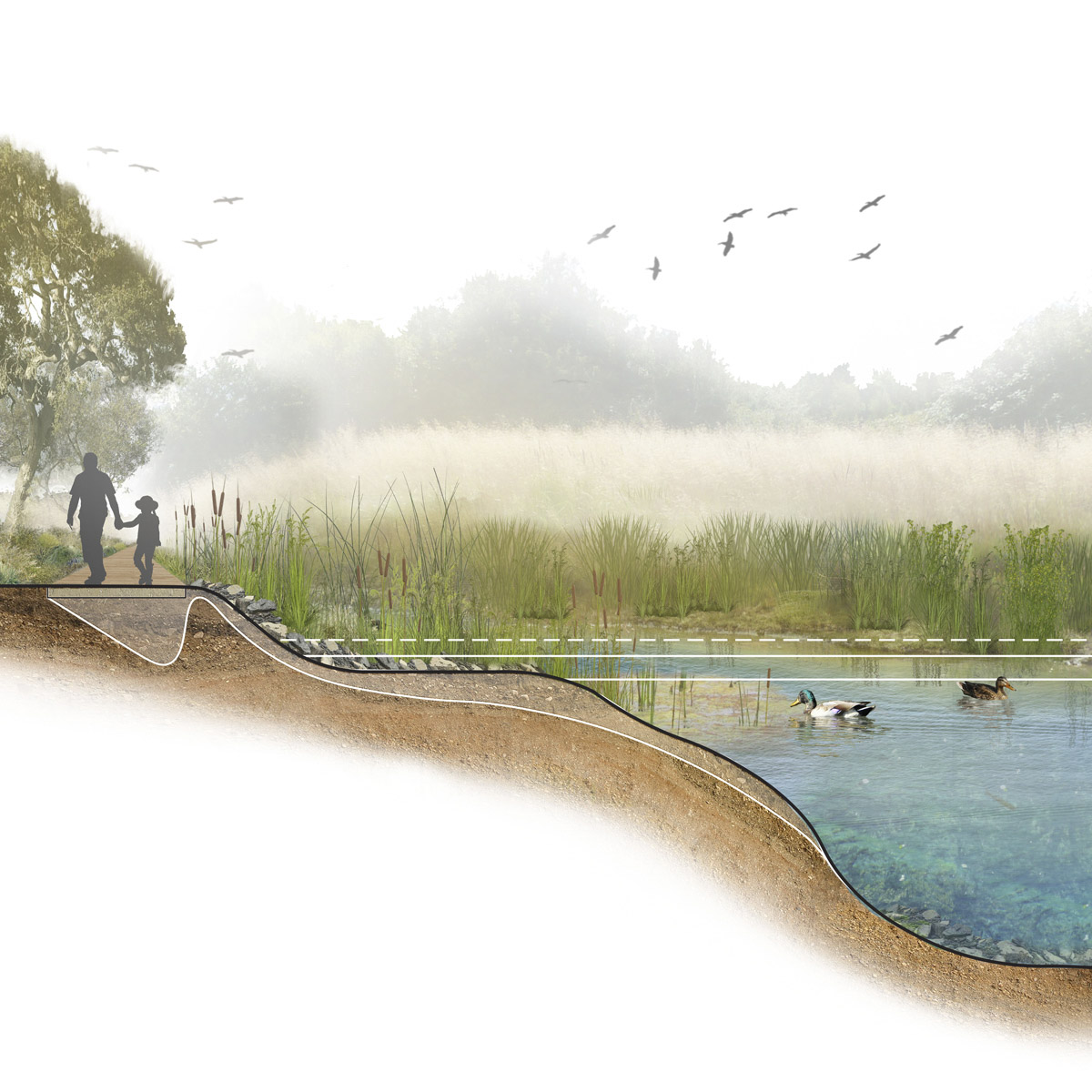 Our master plan and lake renovation project incorporates landscape and infrastructure improvements to decouple the gardens from their municipal water supply, build a roadmap to water independence, and offset the site's irrigation and domestic water usage by up to 66% over the next 15 years.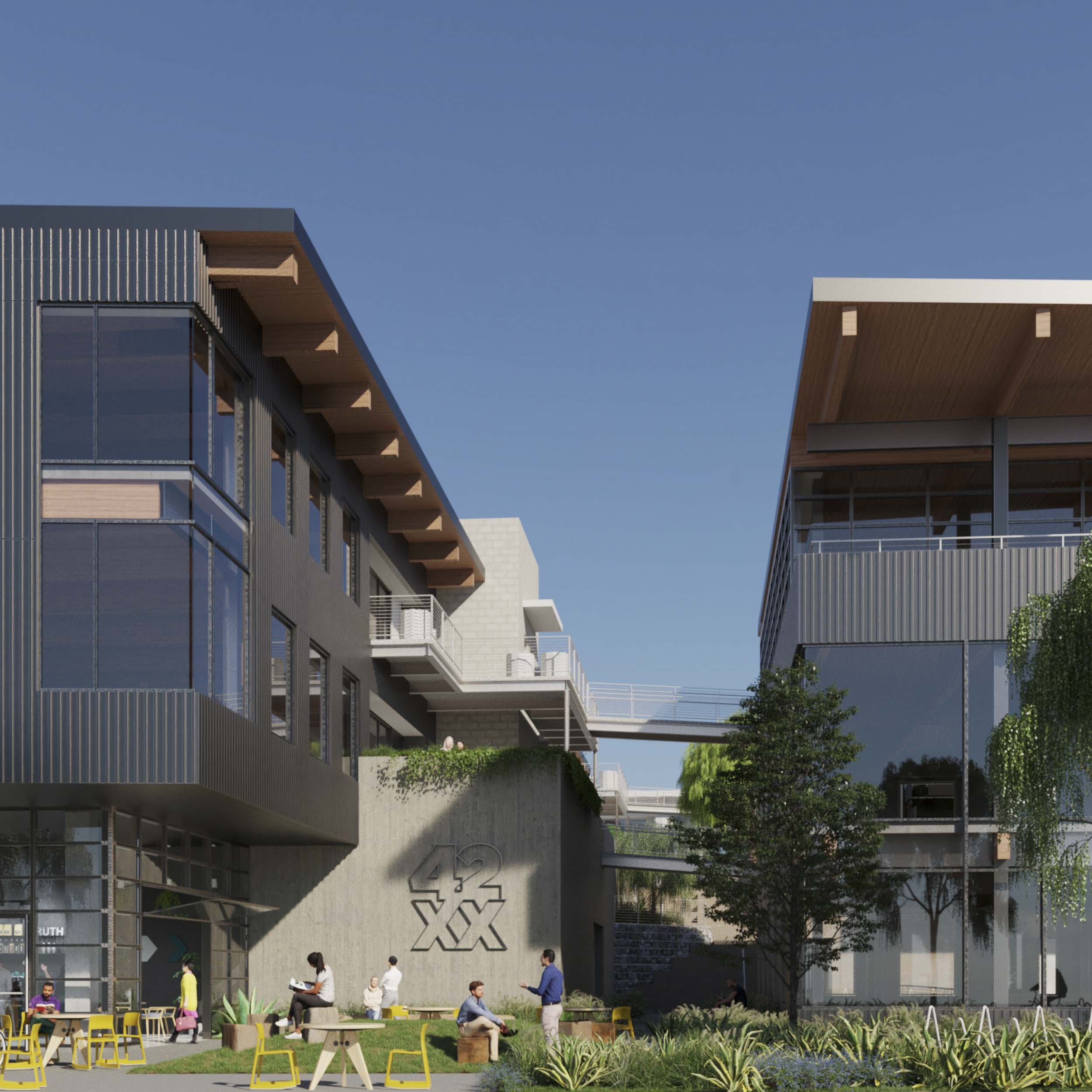 In the design of 42XX, one of five mass timber RIOS projects in design or construction, we partnered with Holmes Structures to create a hybrid structural CLT grid to reduce the overall building weight and carbon footprint. The structure's design saves the equivalent of removing 21 cars from the road for one year.
In the Press: RIOS Designers on the Nuances of Net Zero Building
In the April issue of Architectural Record, Studio Director Sabina Cheng and Senior Project Designer Elizabeth Wendell share their insights on the complexities of zero carbon building performance and whether having a universal sustainability standard would be beneficial to the industry.
More Resilient Projects by RIOS
Landscape Design Inspiration