Placemaking in 21st Century West Hollywood
RIOS participated in the City of West Hollywood's 2020 Competition for the Sunset Boulevard Gateway. Our proposal captures a spirit of innovation framed within the context of a new world to explore: from the ability to quickly provide spaces for public demonstration and civic engagement, to the need for street closures that sustain shared experiences of celebration, to the push for sustainability and resilience in city infrastructure, to spaces that raise awareness at a scale larger than just their physical boundary. The competition entry explores the capacity to connect us all in person and virtually while still permanently impacting the physical and built environment.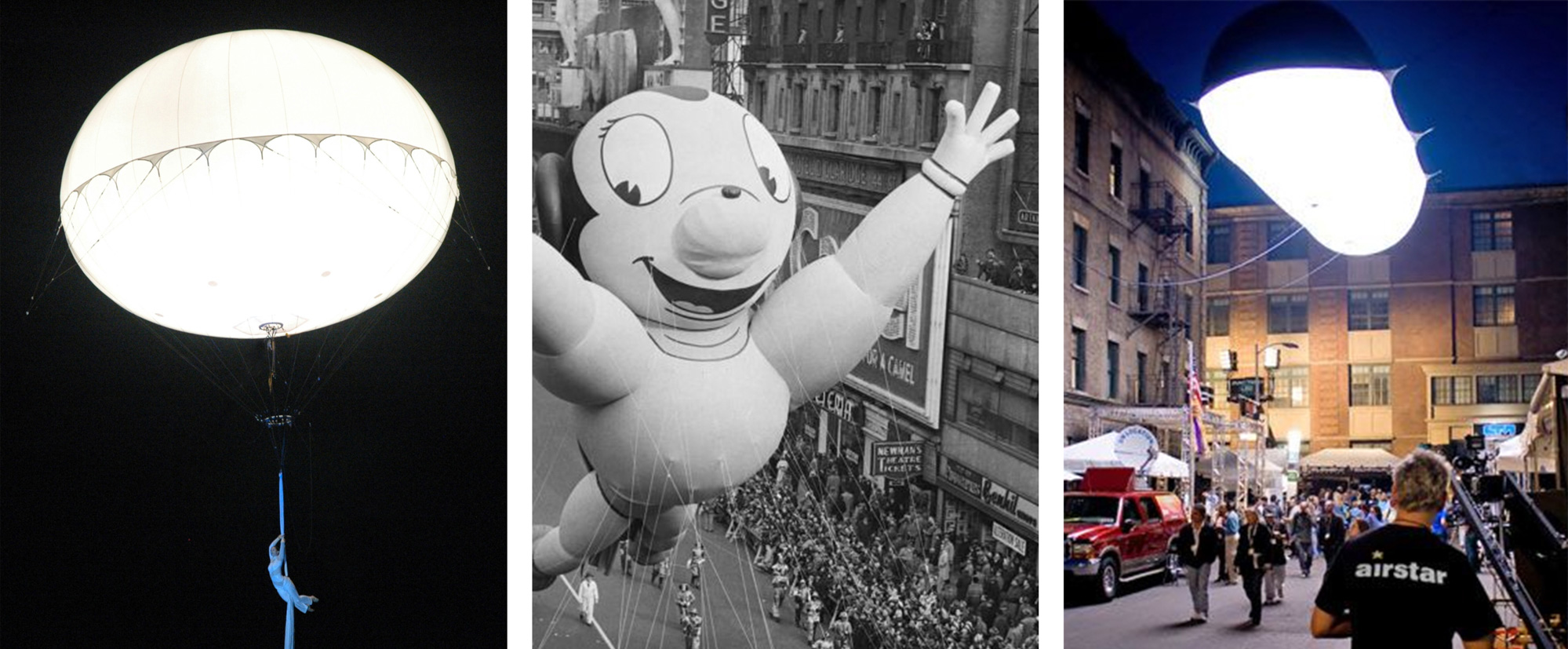 The past and future of West Hollywood's creative corridor presents a significant challenge when placing forms at the scale of the traditional public realm. The challenge is balancing the presence of a gateway with the adjacent digital sign activations so that the street level presences isn't lost within the context of digital billboard developments.
While current thinking leaves little to no room to integrate a street-scales and vehicular-based gateway without a direct impact on digital billboard content, we leveraged this realization with a solution to define the gateway experience. By breaking from traditional approaches, we engage big picture placemaking for the larger public good.
In our interpretation of the 21st century gateway, we pushed ourselves to live within the construct of a future vision of the Sunset Strip – inspired by its past and informed by its potential future.
How could the Gateways offer a one-of-a-kind experience?
Imagining this future pushed us to think through solutions that literally go above and beyond. We proposed a collection of ways to create equitable experiences across three distinct moments. Each of these moments work in relation with the larger regional strategy of turning Sunset into a cultural institution in Los Angeles. The design embraces sustainability and resilience, while standing out with moments of experiential difference.
The Inflated Beacon: A New Perspective
We proposed elevating the presence of the gateway as a beacon ascending to new heights with the introduction of helium inflated balloons. Going above and beyond the limits of sight lines and any impact on current and future digital developments, the inflated beacons work to define each gateway locally through the impact of overhead objects and regionally as a presence at the scale of Los Angeles.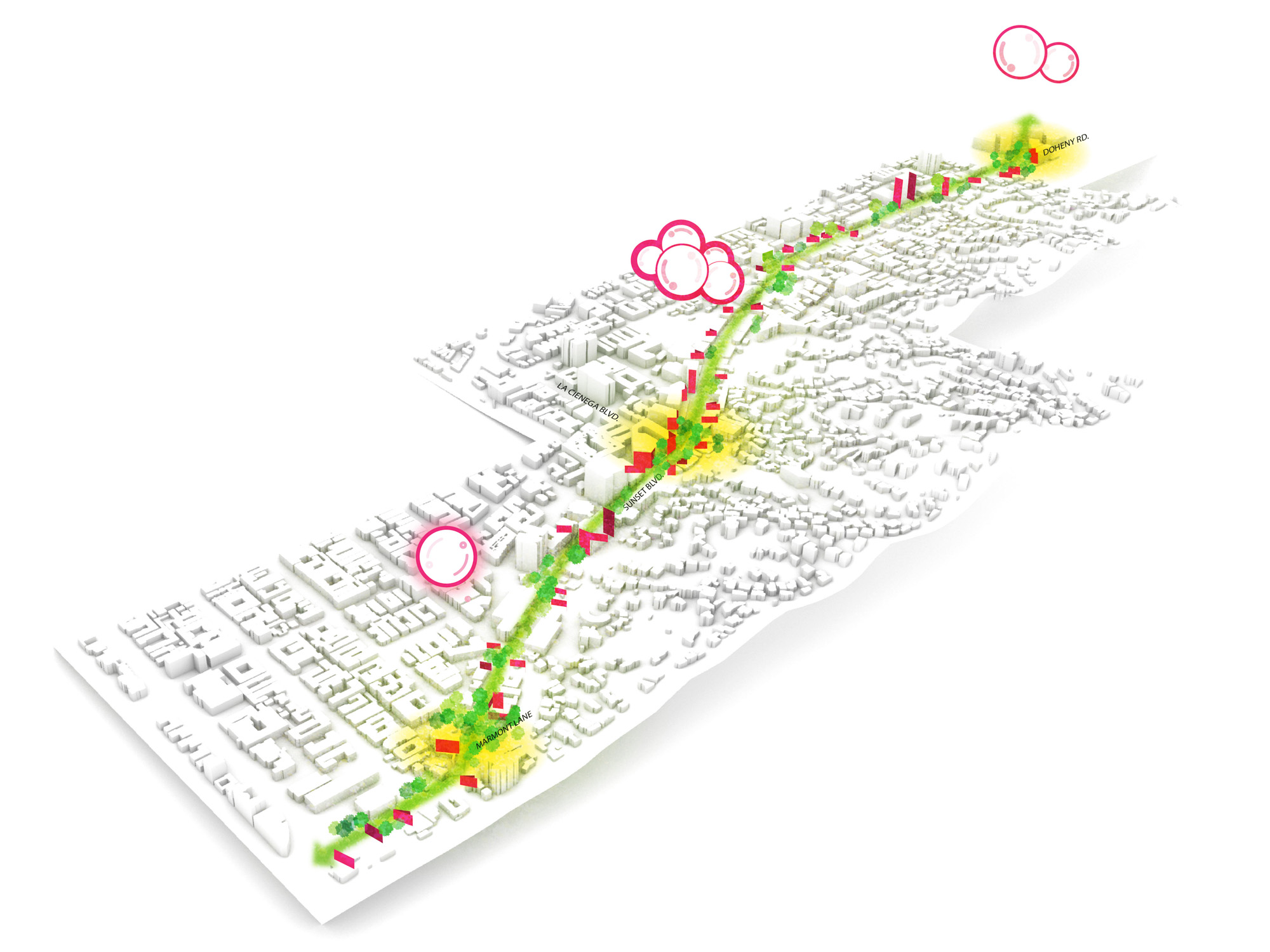 The 120' inflated beacon establishes a sphere of influence on the ground plane that allows for relationships in planning inherent to shadows, material effects, and the ritual of bi-monthly maintenance or weather events when the balloon returns to a pedestrian level at its primary point of connection. At this height, we proposed integrating interior lighting to allow for illumination at night and an integrated high-definition video camera to allow broadcasting through social media and to the world.
Our approach for this competition intentionally left certain aspects ambiguous, understanding that input from the community and local building owners is paramount. What shape could it be? What materials could it be? What type of relationships could exist between the users on the ground and the inflated beacon overhead?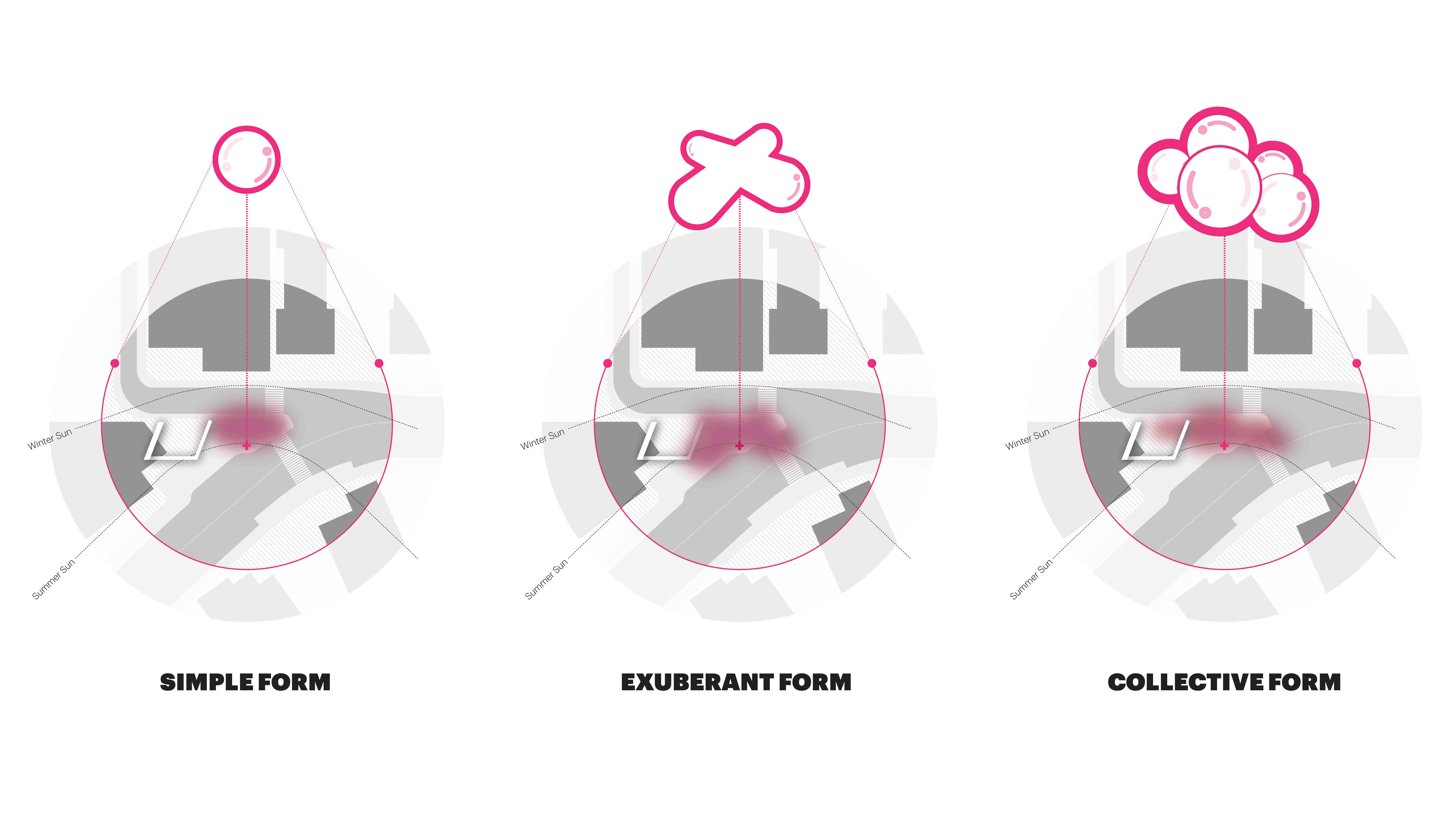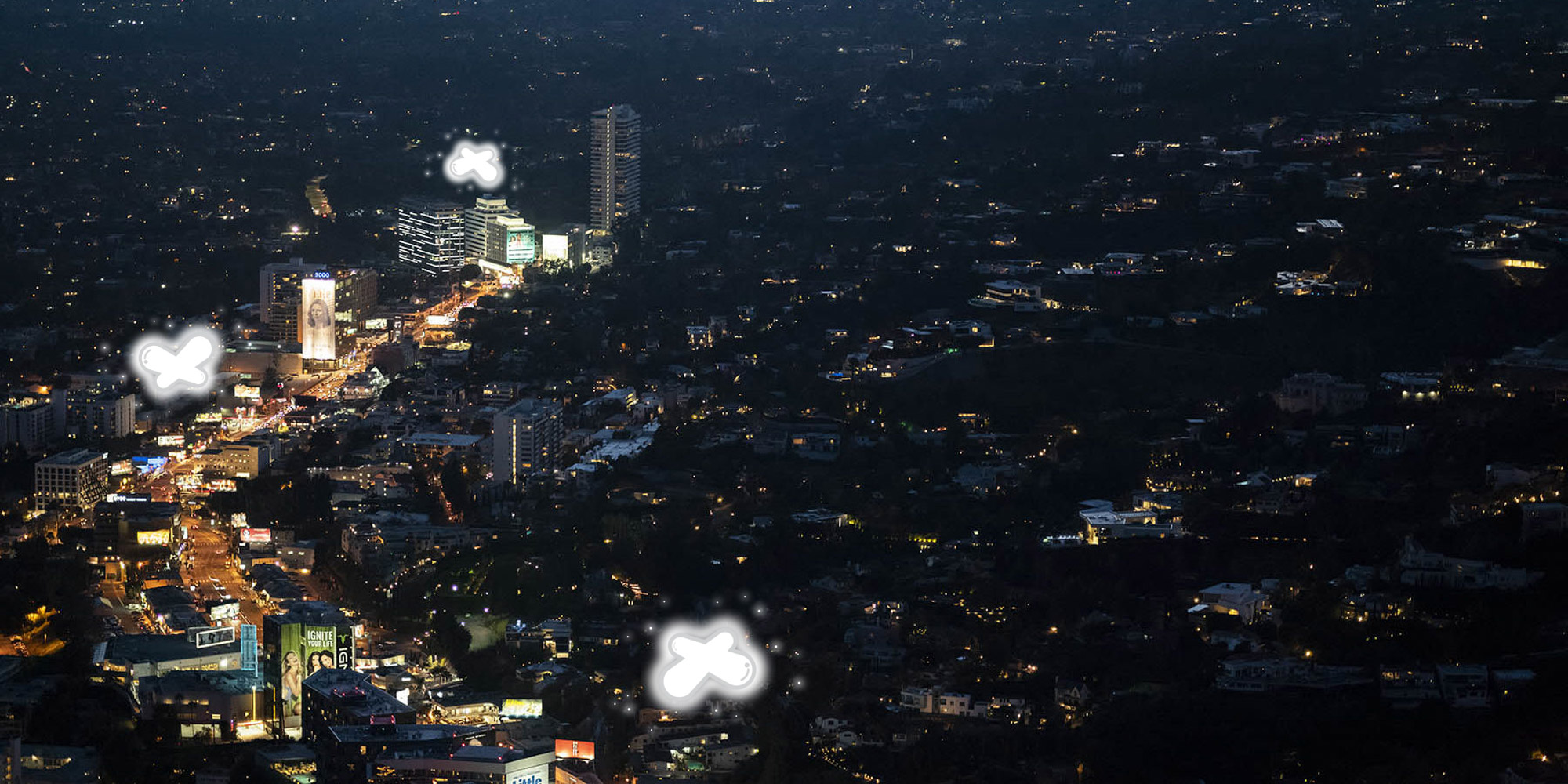 Finding Dynamism through Innovation
These three gateways presented a dynamic opportunity for the potential of content. Our proposal offers a blank canvas to foster community input through art and creative content.
Each gateway site is equipped with a distributed grid of 360-degree projectors affixed to the three poles that support the inflated beacon. Through the application of white thermal paints on both roadway and right-of-way spaces, these projections can appear during both daytime and nighttime.
More importantly, extending City-based programming during larger regional events complements a consistent messaging at each of the gateways.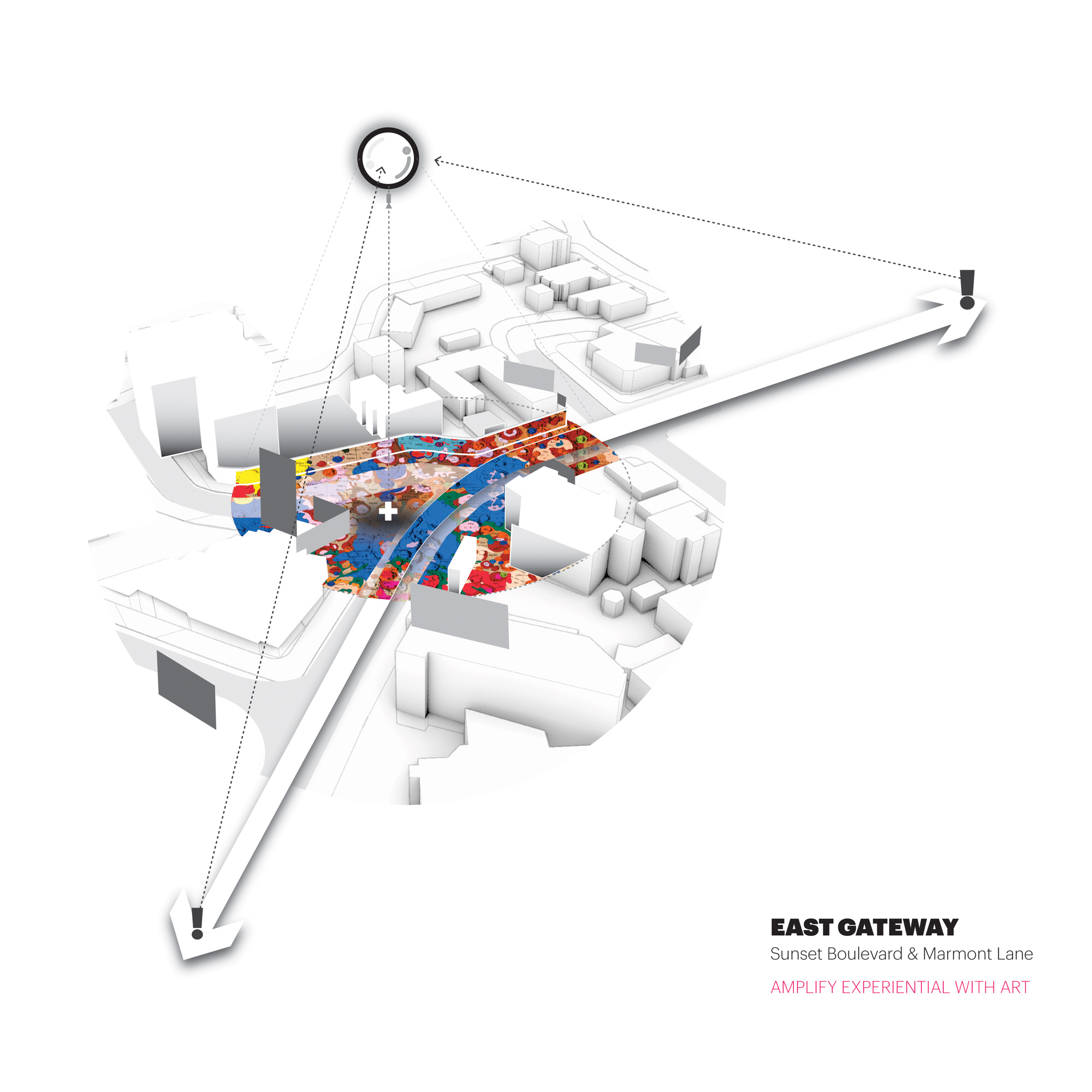 How do we create an environment of cultural interactivity that has the intensity to signify a gateway? How do we expand the experience to be one of radical inclusivity, tapping into the diversity that exists across Los Angeles and beyond?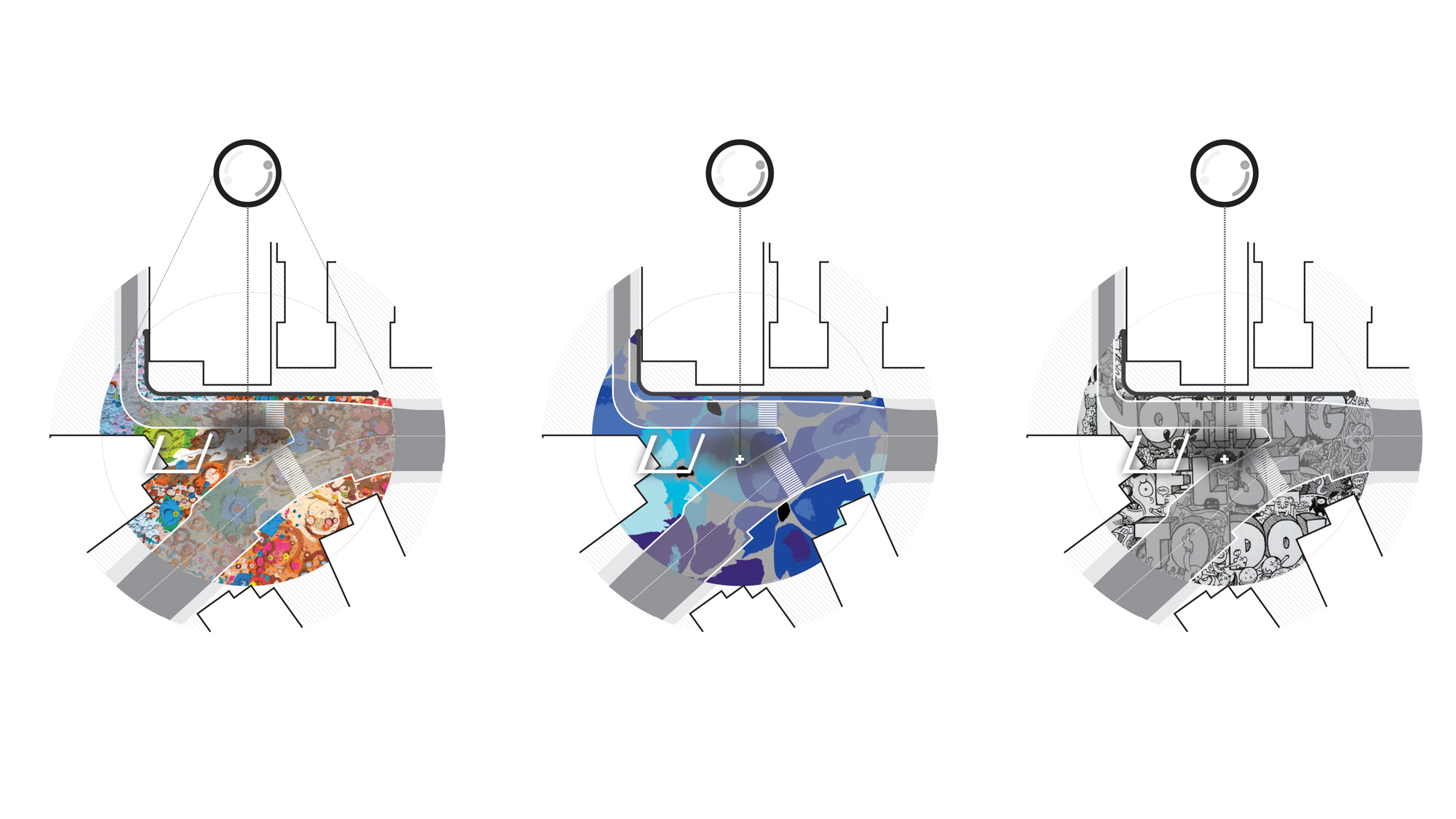 The potential for each gateway's cultural canvas is that it lends itself to programming that is dynamic, diverse, and inclusive. Curating the unknown or having the space to anticipate the unknown was an important aspect of our proposal.
We proposed layering each gateway with an amplified and interactive experience through art, while establishing community-based programming that engages local, national, and international artists.
By installing projection cameras and motion sensors on the infrastructure that supports the inflatable, we imagined a wide range of temporary and interactive graphics – a mapping of visitors traversing through the new gateways, a site specific or topical mural by a local artist, or an abstract art piece created in celebration of any one of West Hollywood's highly anticipated seasonal events. The experience ultimately defines a new reference point in future media that documents the story of Los Angeles.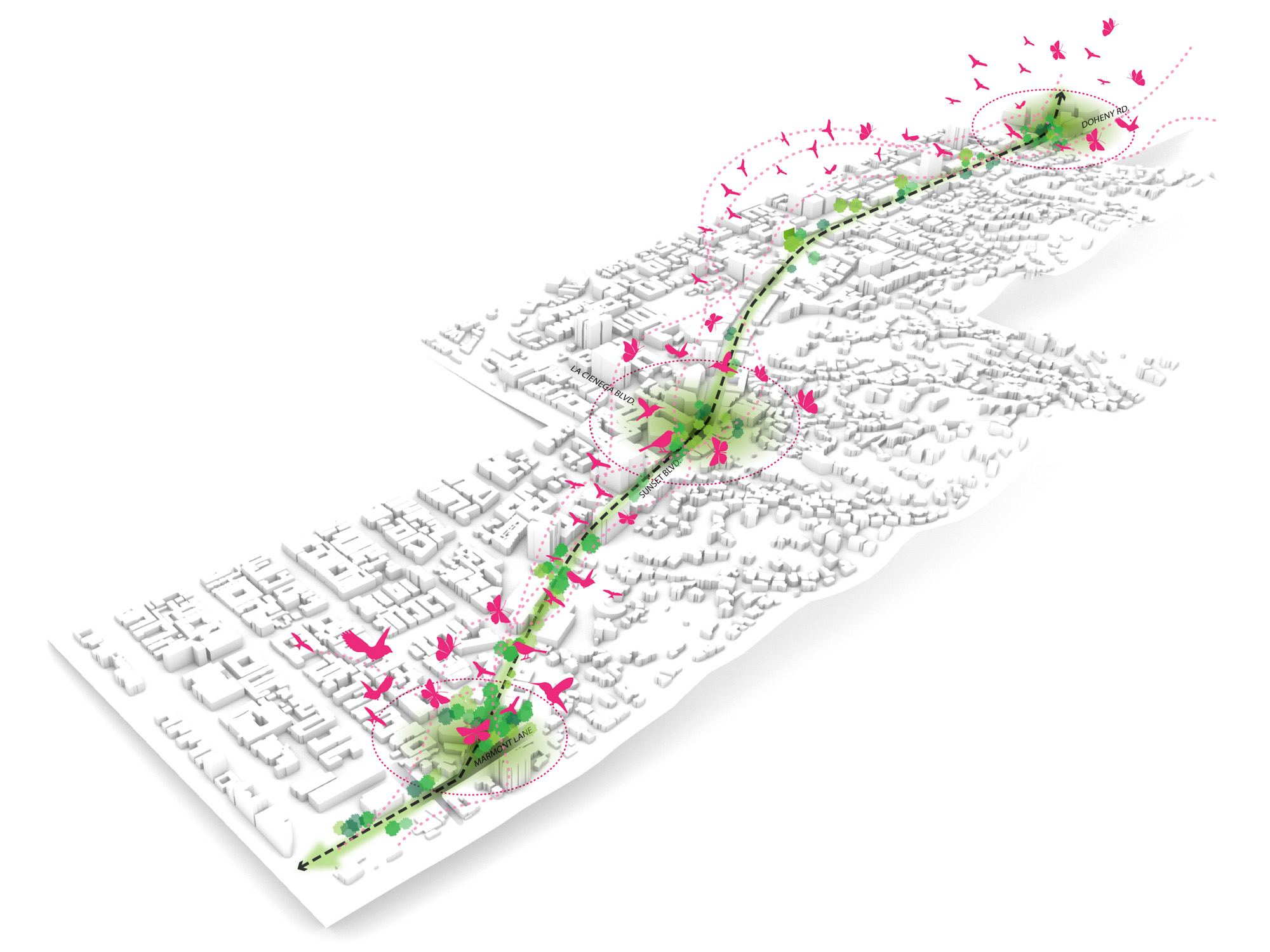 We recognize Sunset as a critical corridor for our non-human neighbors. The three gateways proposed a series of habitat steppingstones adjacent to projects RIOS designed along Sunset – the IAC Green Facade, 1 Hotel West Hollywood, and several innovative billboard projects that are currently underway. Native birds, butterflies, and other pollinators appreciate these botanically rich refuges as extensions to their migratory and pollination patterns.
The immediate vicinity of each gateway offers an opportunity for a more immersive welcoming experience. Like a spotlight on each gateway, the Cultural Canvas is a stage for diverse community expressions. Similarly, the Living Collection is a modular suite of urban furnishings supporting social life and native habitat. Planters and seating arrangements can be rapidly deployed in situ.