The International Design Collective Diversifies Leadership Across Disciplines, Bolstering the Firm's Design Excellence Vision, and Global Expansion Endeavors
Los Angeles, CA, January 2023 – RIOS, the award-winning pioneer in multidisciplinary design and international collective, is pleased to announce the expansion of the firm's ownership group with the elevation of Managing Studio Directors Melanie Freeland, AIA and Huay Wee, RA, Studio Director Katherine Harvey, ASLA, and Chief Marketing Officer Erin Gehle to Creative Director and Partner.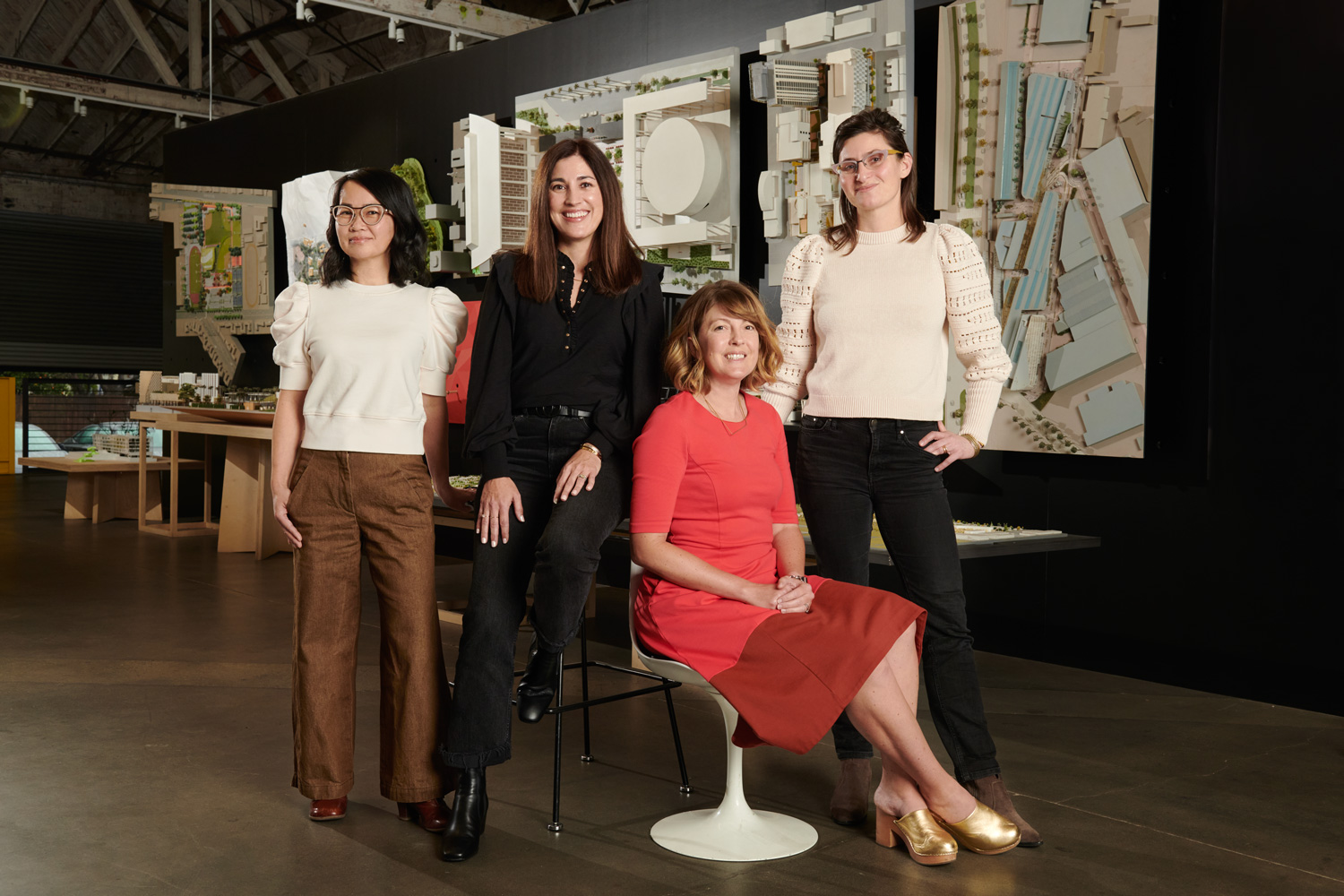 The partnership expansion strengthens the firm's leadership across the studio disciplines, including landscape architecture, single-family residential, and hospitality, as well as marketing and business strategy. Reflecting the next generation of leadership at RIOS, the new appointments join the firm's six existing Creative Director and Partners – Mark Rios, FAIA, FASLA; Bob Hale, FAIA; Mark Motonaga, Sebastian Salvadó, Jessamyn Davis, and Andy Lantz, AIA, IIDA, NCARB.
We are incredibly passionate about the work we do at RIOS, and we're always looking at how we can evolve and challenge ourselves," said Jessamyn Davis, Co-CEO and Creative Director. "Each new partner is an expert in their field and brings a dynamic point of view to the business that will allow us to expand our worldview and extend our reach into new typologies."
"Following the introduction of our collective organization structure in 2018, we have seen firsthand how our belief in the evolution of our firm can deeply influence our culture," said Andy Lantz, Co-CEO and Creative Director. "After a formative year of ideating RIOS's trajectory and investing in the diversification of our practice, we are energized by the strong vision these leaders bring. We are thrilled to welcome Melanie, Huay, Erin and Katherine into the partnership and are excited to embark on this new frontier together."
Melanie Freeland is committed to integrating innovative design across diverse projects. She has the innate ability to seamlessly blend the narrative of interior conditions across many typologies from commercial, hospitality, residential, and landscape projects. Her skillset in understanding how ideation happens at the scale of the human experience is her superpower and has been exhibited across projects including the Lawrence J. Ellison Institute for Transformative Medicine, GoodRx headquarters, The Venetian® Resort Las Vegas, and Expedia.
Huay Wee is a thoughtful and motivational leader poised to set the tone for the future of RIOS's single-family and hospitality practice. Huay has led the residential studio for several years and has a reputation for artfully directing a multi-disciplinary crew of architects, landscape architects, interiors, graphics, and experiential designers. Her work includes private residences, office spaces, and mission-driven projects like Harvest Home. She comes to know clients intimately and fosters long-term relationships with talented craftspeople and artists to translate designs into exquisite spaces.
Katherine Harvey's training as an architect and landscape architect has positioned her to excel in breaking boundaries between design disciplines and creating holistic experiences. She has been at the forefront of taking our design point of view into new markets and delivering innovative design on projects such as One Beverly Hills, Descanso Gardens, Echo Street West. Kate's skilled in fostering and retaining relationships with leading design partners and client groups and is in a prime position to elevate the RIOS landscape practice across the globe.
Erin Gehle's comprehensive ability to reveal and simplify the voice of RIOS has reverberated firmwide. Her success in orchestrating and empowering teams within RIOS to understand the firm's message and articulate how it matures and evolves with each place RIOS goes, is her superpower. As Chief Marketing Officer, Erin strategically leads marketing and business development strategy to collaboratively shape the future of RIOS in established and emergent areas.
### 
For additional information, high-res imagery or to request an interview please contact:
Etosha Moh
Director of Public Relations, RIOS
Email: [email protected]