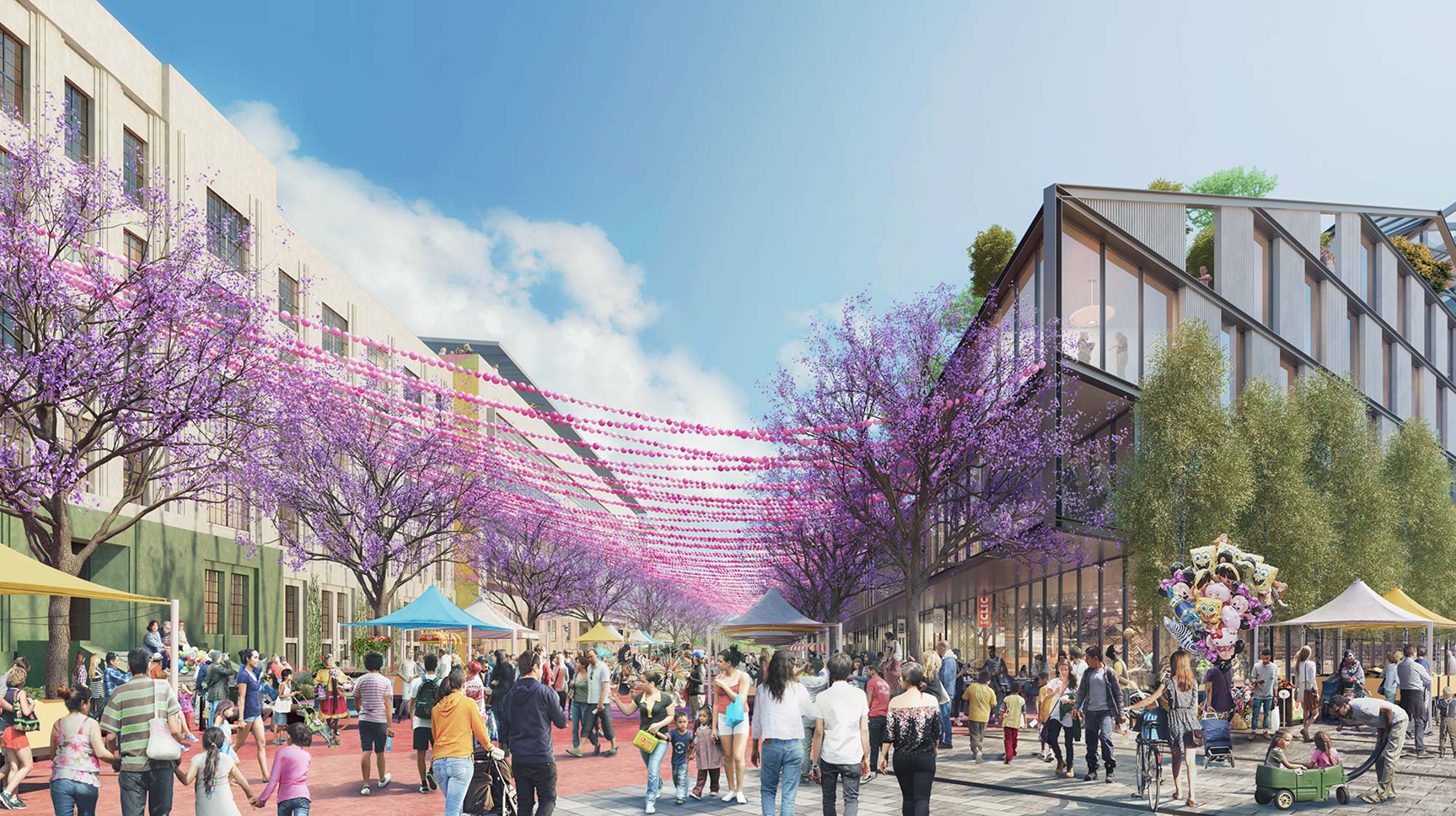 Successful districts are a convergence of the many things that create vibrancy, distinction and identity. The mixture of uses overlap and accumulate, giving rise to gathering and the presence of more people and life in the public realm. This continuous cycle of occupation and use of public space adds a sense of safety and security through eyes and ears on the street, as well as fueling the amenities economically.
Designing Districts: Principles
The following principles are vital to successful district-making. They help to compose places that are rich in character, culture, and social life while being unique and identifiable places in the world.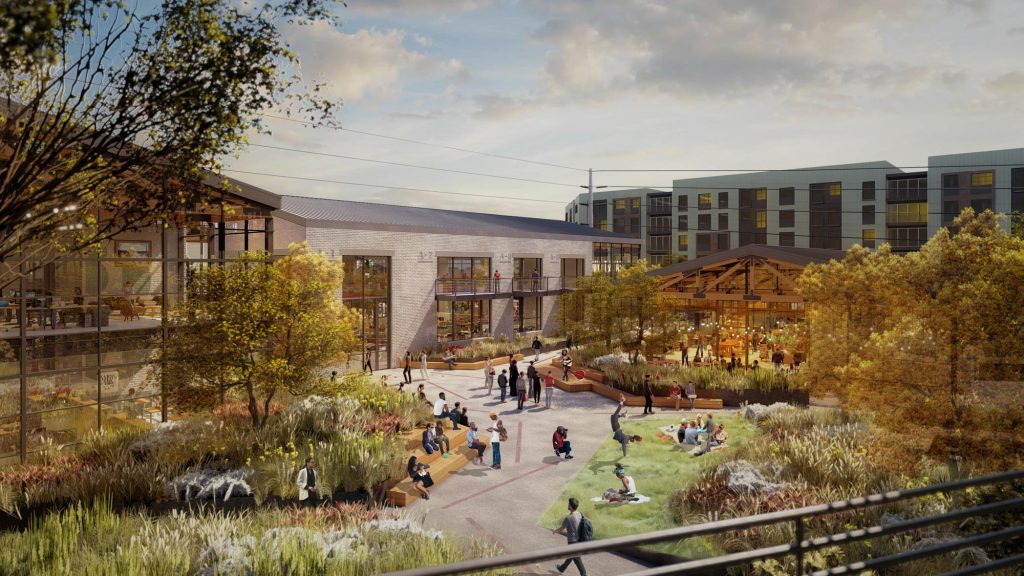 1. Community and Connections
Each community has qualities—physical, cultural, vernacular, historical—that provide context. The community is built on these visible and invisible connections. We are mindful of how the design will relate to the surroundings and consciously improve the neighborhood and public realm.
2. Program Assemblage
Districts are forces of attraction that draw people in search of an authentic human experience. The critical makeup comes from the organizing elements—the diverse programmatic components that are balanced and synergistic—from dining and drinking, to retail and entertainment, to creative workplace and multifamily residential.
3. Immersive Experience, Placemaking
and Identity
A sense of place is at the heart of why people seek out districts to gather, work, live, or visit. Diverse visual interest is layered through architecture, landscape, and experiential graphics for unique visual impact, variety, and immersive experience.
Designing Districts:
Strategies
The design of a successful district requires invention and experience, pragmatism and adventure, held together by a disciplined, thoughtful process. Our layered strategies include the following:
Starting at the beginning allows us to design the process through which to develop the project, whether that includes extensive public or stakeholder outreach, or code and zoning analysis, or cost and program analysis. 
We create a basic planning framework to best connect the new district into the existing community through a network of places that orchestrate the hierarchy of spaces and buildings into a singular experience. 
We aim to fully comprehend the community and place that we are creating in the world by understanding all the factors that shape its identity. We know how to ask the appropriate questions to move the ideas forward without getting mired in unnecessary info or missing an opportunity to explore further.
Create Variety, Not Just a Project
Large scale singular and monolithic expressions do not allow for the variety and richness that is needed to create a unique and attractive sense of place. Differences in the environment provide cues that allow us to read the uses and denote the circulation that is needed to experience a district in a meaningful and positive way.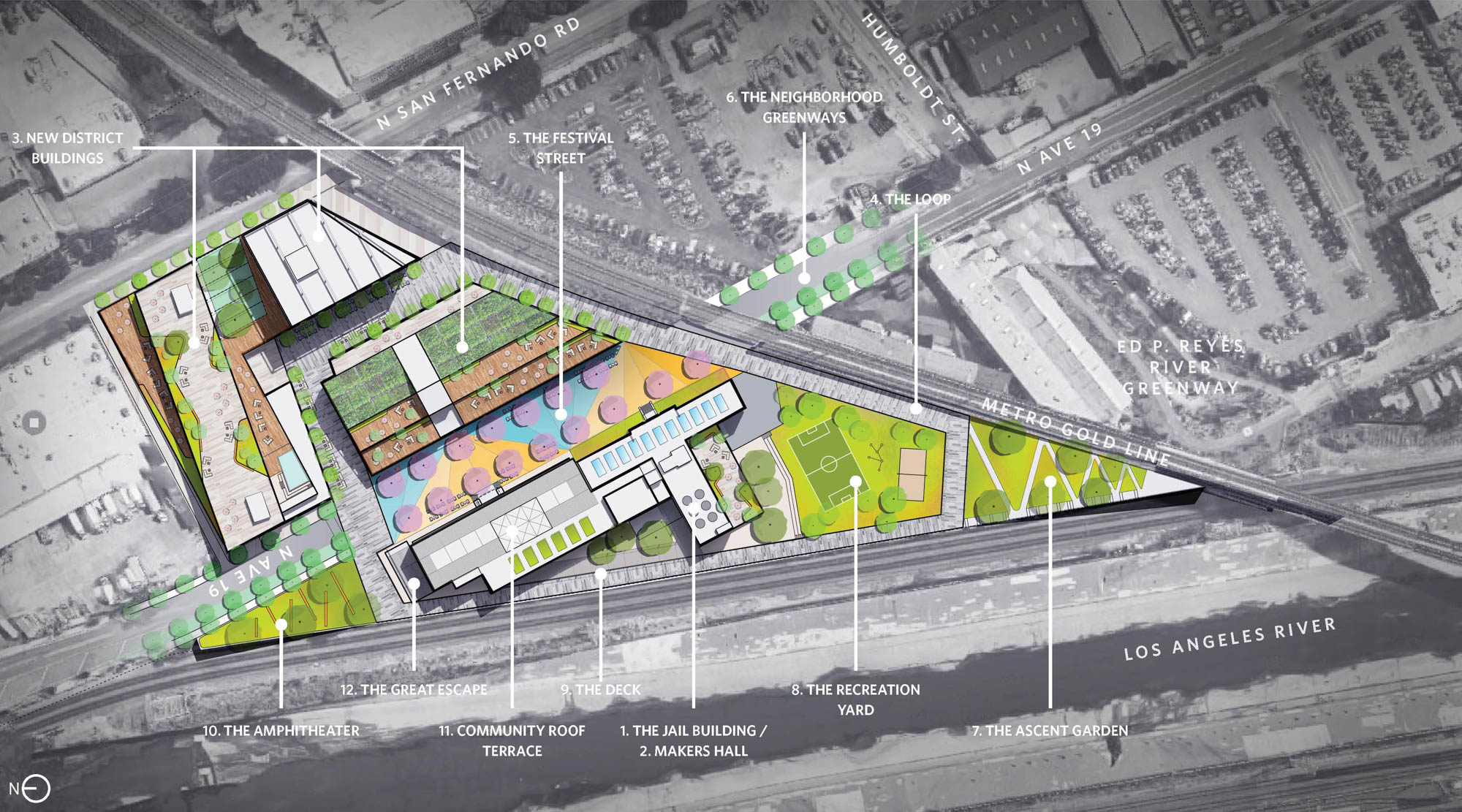 The identity that comes from differences in buildings, scales, and sequence of spaces is key to placemaking. We build on the authentic variety of expressions that exists within the narrative of the place, allowing visitors to read the richness of the overall composition and connect it with the story of the surrounding environment. 
Understand the Pieces and the Whole
Our experience designing individual buildings and landscapes informs our thinking about the complete site at a master planning level. Places should be immersive and comprehensive, but comprised of singular moments that give variety, interest, and changing experiences based on each interaction.
Shape the Figure and the Ground
During the design development of a district, we are thinking about the overall massing of the environment, and each building within it. We prioritize pedestrian activity at the ground plane and create a dynamic dialogue between active and private spaces throughout the district.
Anticipate Growth and Change
Large districts are often built over a period of time. We have developed an understanding of phasing strategies and market growth, and how they relate to things like transit and parking strategies. We envision a district and its place in the world growing over time and we give it space to evolve.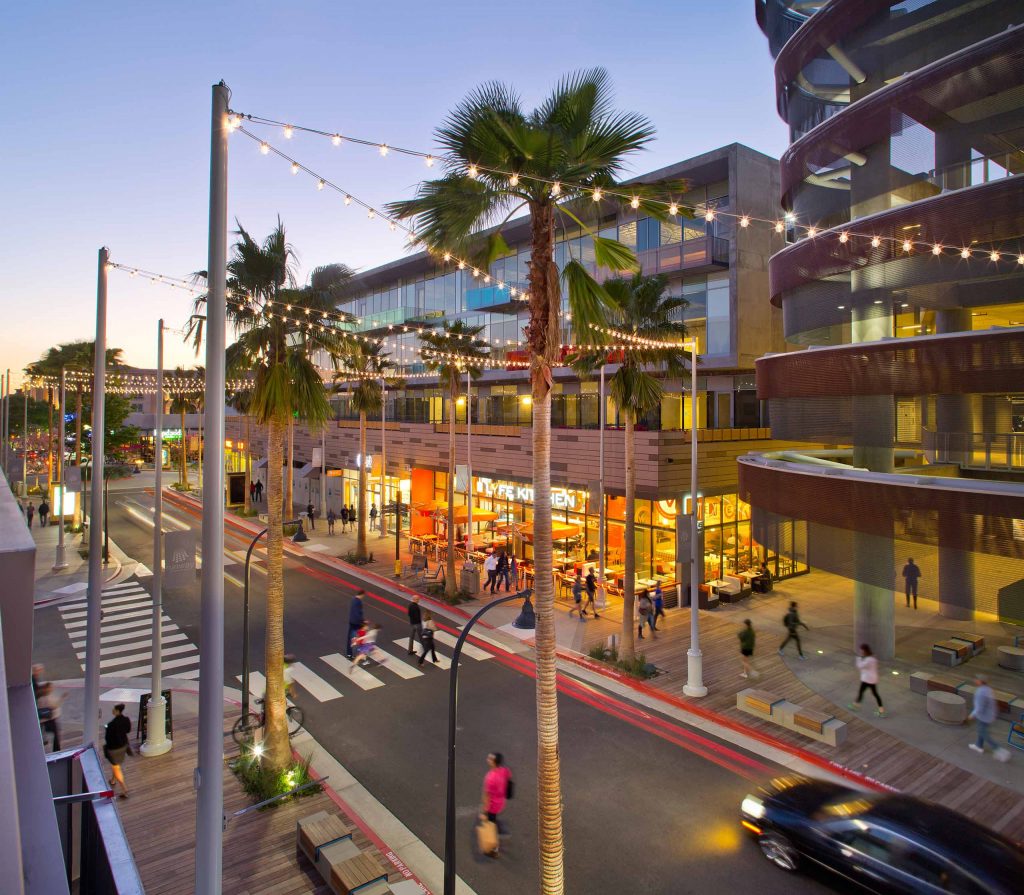 Our ideas come to life through collaboration with our clients. The following projects represent some of our most dynamic mixed-use districts.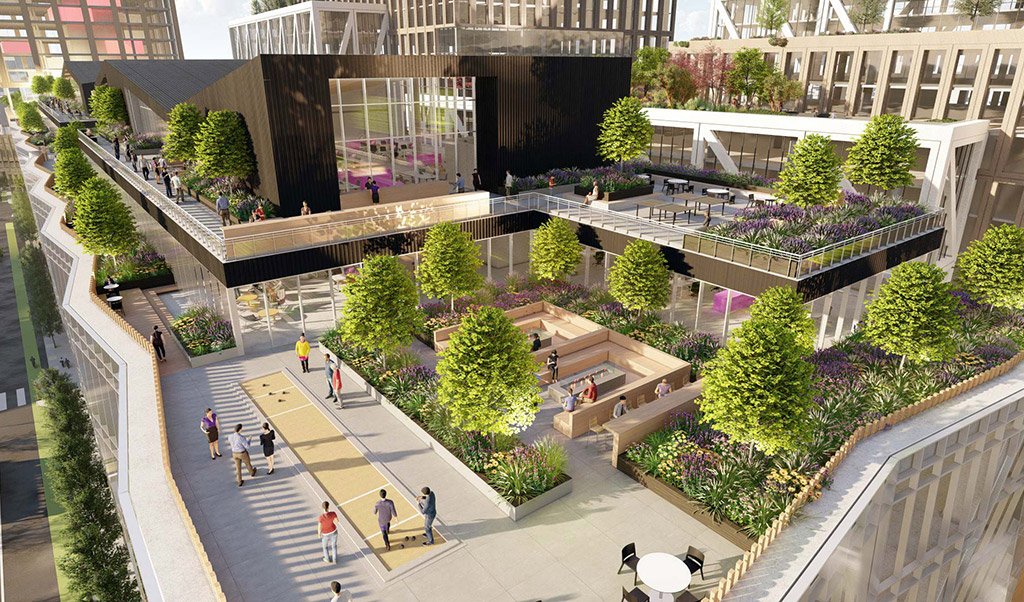 The new urban mixed-use campus of the Flower Mart brings together the best elements of Silicon Valley and San Francisco in one unique locale.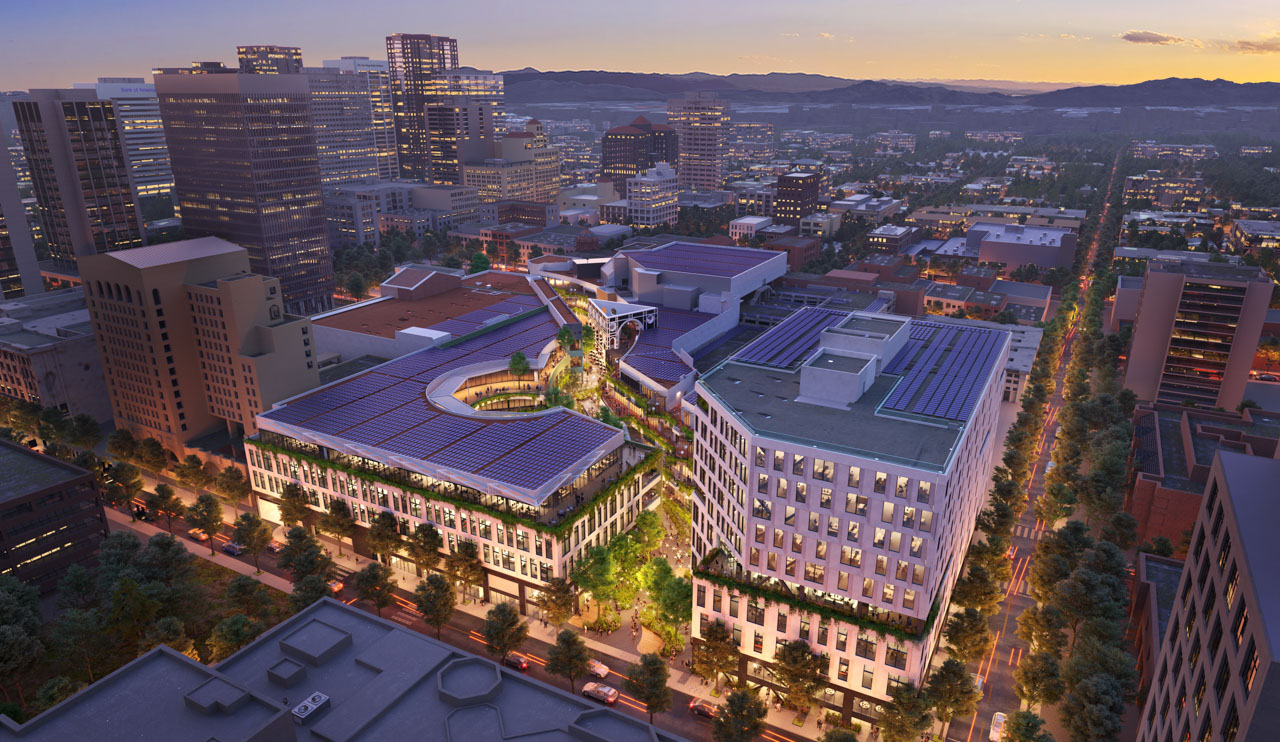 This redesign will maintain its historic retail space while revitalizing underutilized space into a center of discovery with creative office, life science, and green spaces.⁠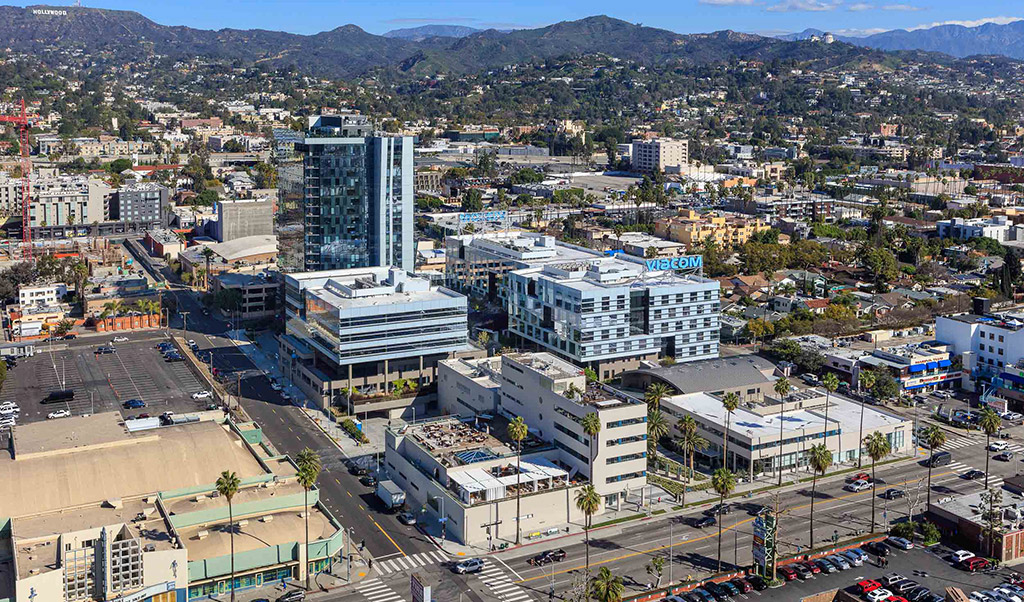 Columbia Square brings television media to a Hollywood epicenter and creates a dynamic new hub for creative office, dining, and modern living on a single campus.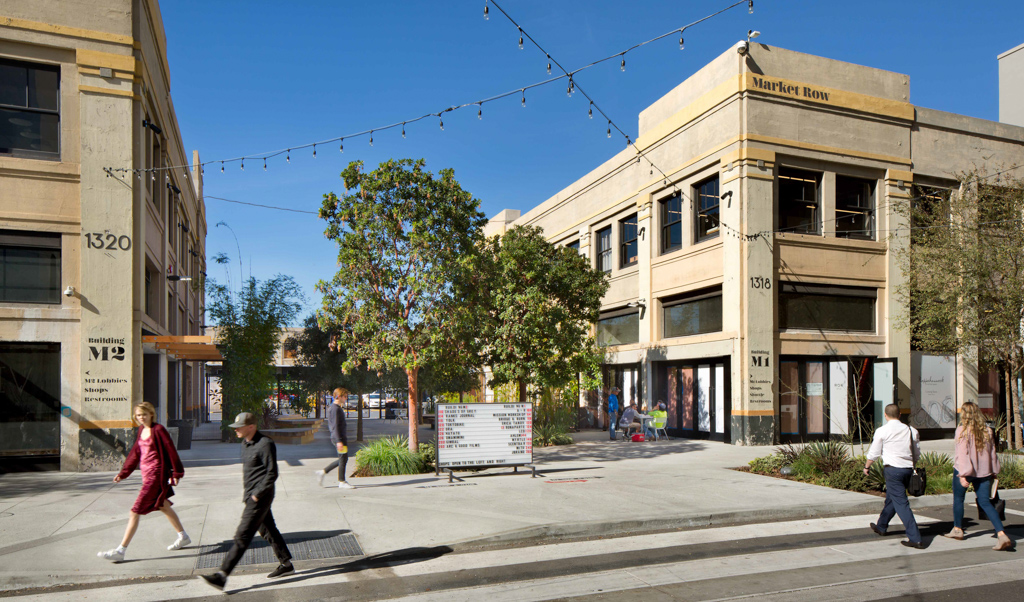 ROW DTLA incorporates 100 years of Los Angeles history into an ambitious 21st-century commercial district linking downtown to L.A.'s burgeoning arts district.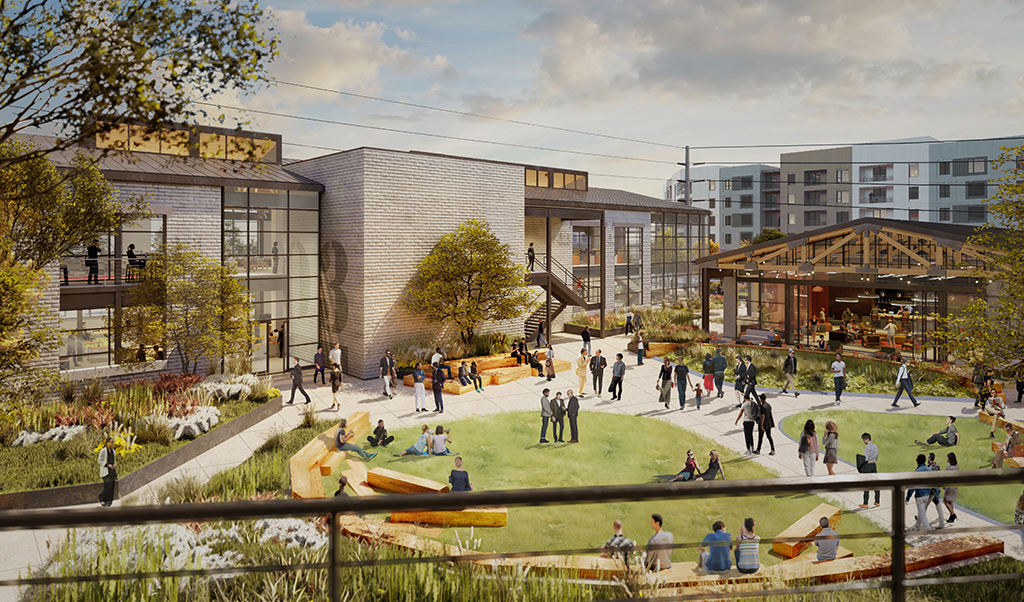 RIOS is working on the development of an 18-acre mixed-use residential and commercial center for the Echo Street West project in West Midtown, Atlanta.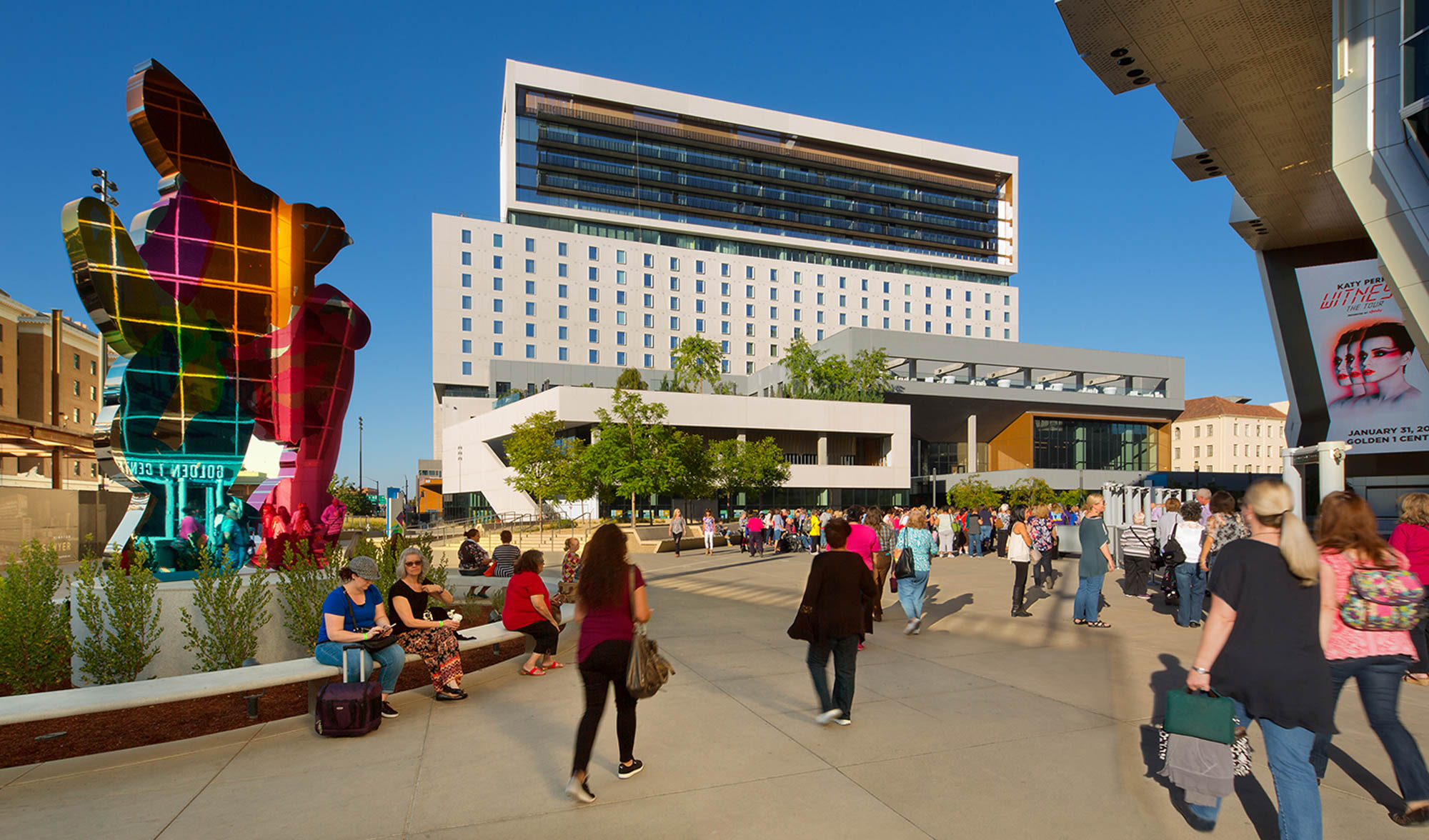 Sacramento Downtown Commons (DOCO) transforms a six-block area into a new focal point at the center of downtown Sacramento.
The landscape of media and entertainment has changed significantly over time from a soundstage hub into a more complete, amenity-rich campus for content creation.
The RIOS landscape practice is fueled by curiosity and compassion for the communities where we work. Every place has a story to tell as we explore the particularities of culture, environment, and history.
Designing the Future Workplace
The workplace has always been in constant evolution. It requires flexible and dynamic solutions, informed by data and culture, that are resilient to circumstances and trend. We're dedicated to solving workplace challenges for short-and long-term impacts.