The headquarters of this pharmaceutical company is designed for the future of work. Traditional workstations combine with a multitude of breakout, communal, and private spaces designed to enhance the multimodal work environment. The design carries a sleek, high-tech laboratory aesthetic throughout the offices, punctuated by colorful moments to spark inspiration and cue wayfinding.
A sculptural staircase is the heart of the 30,000-square-foot floor plates, physically linking the levels and establishing a visual connection throughout the entire five-story building.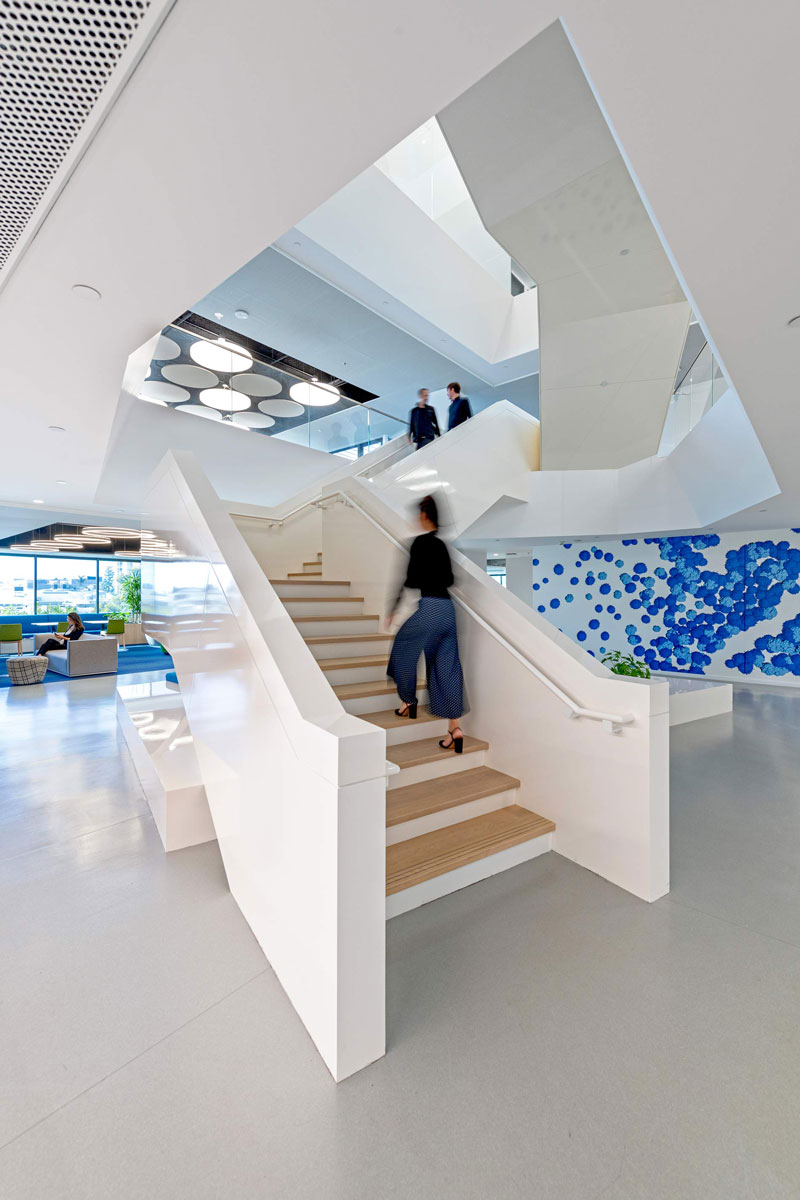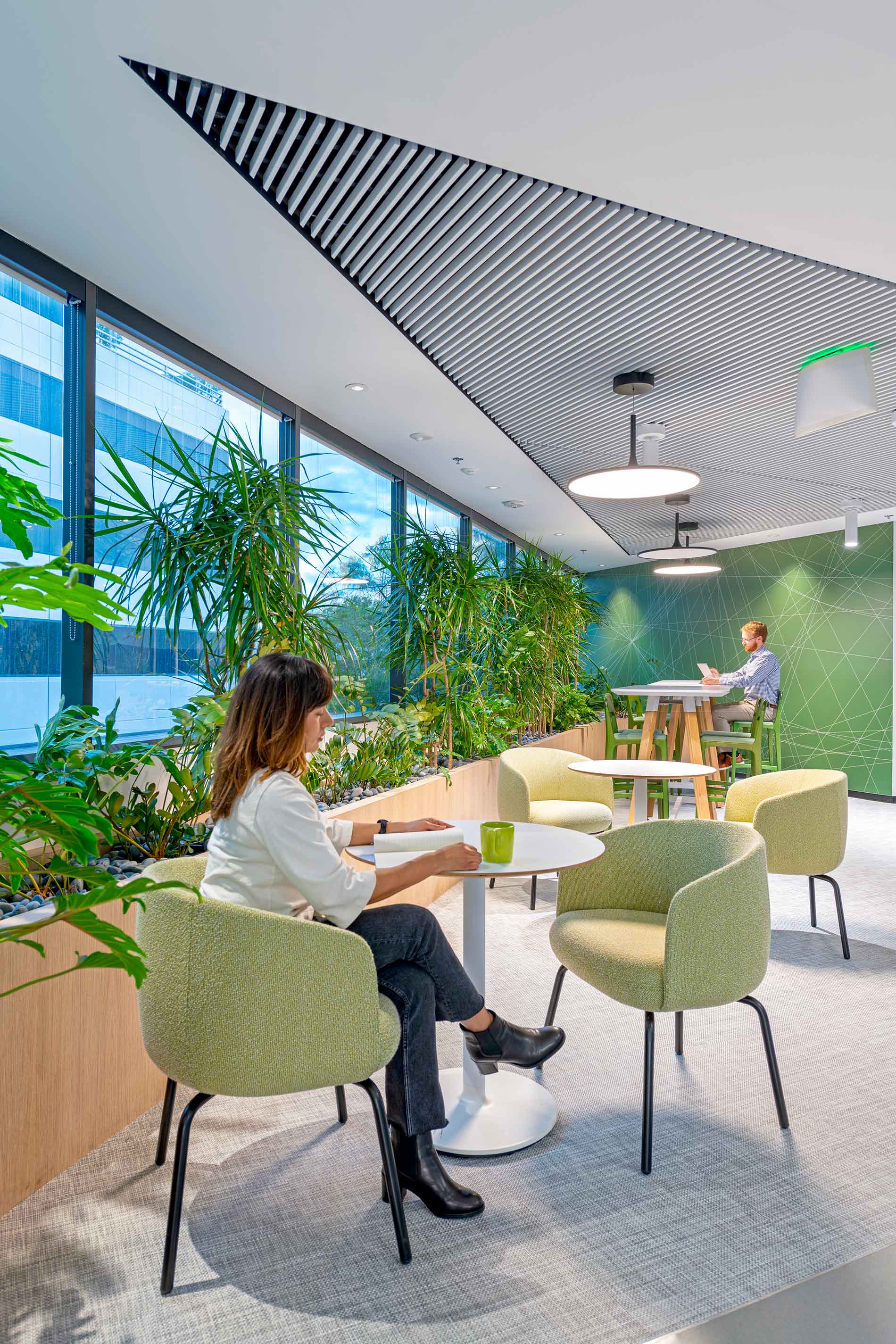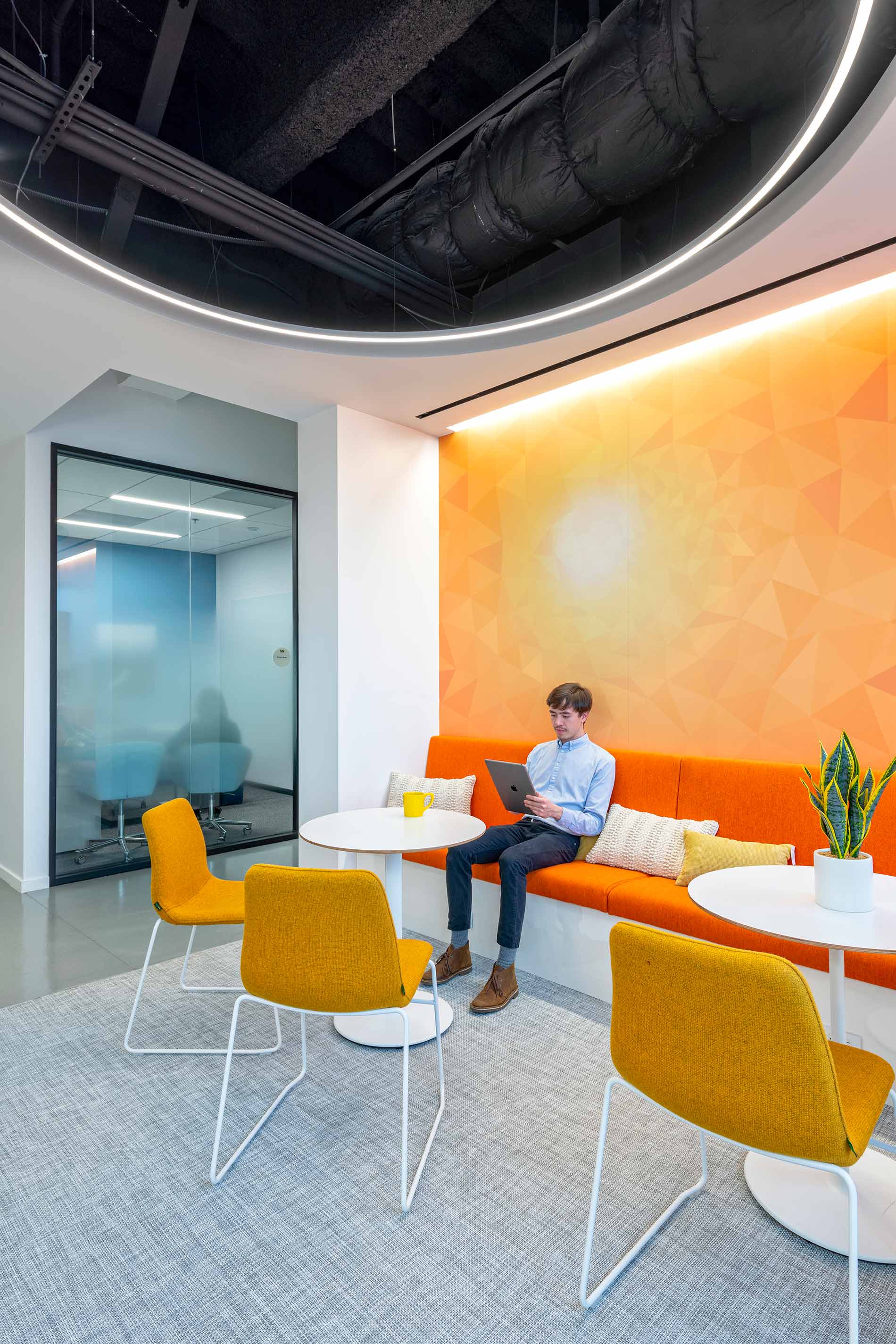 The project renovates an existing building and as a result it integrates views to nature in the ground-floor courtyard and via several terraces on each floor. Those terraces are augmented by amenities such as communal gathering spaces dubbed pocket parks, which occur indoors to establish the foundation of a biophilic workplace.
Every floor features three pocket parks, each with its own color palette to cue wayfinding. Located adjacent to the outdoor spaces, but secluded from individual workspaces, they're intended for small gatherings, impromptu collaborations, or quiet moments of reflection. The "Library," for example, features a cozy banquette along the window wall, flanked by mirrors that enlarge the perceived size of the space.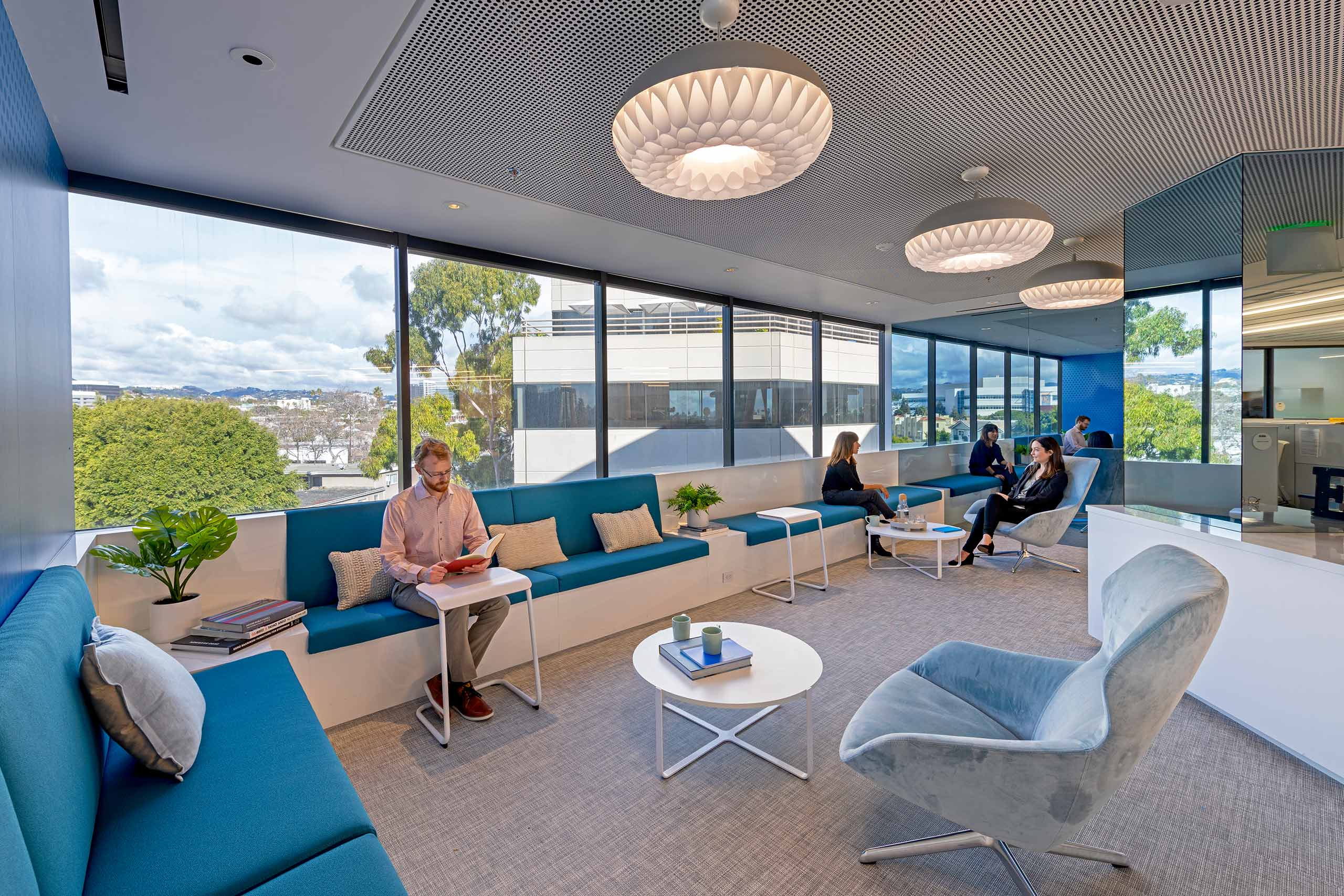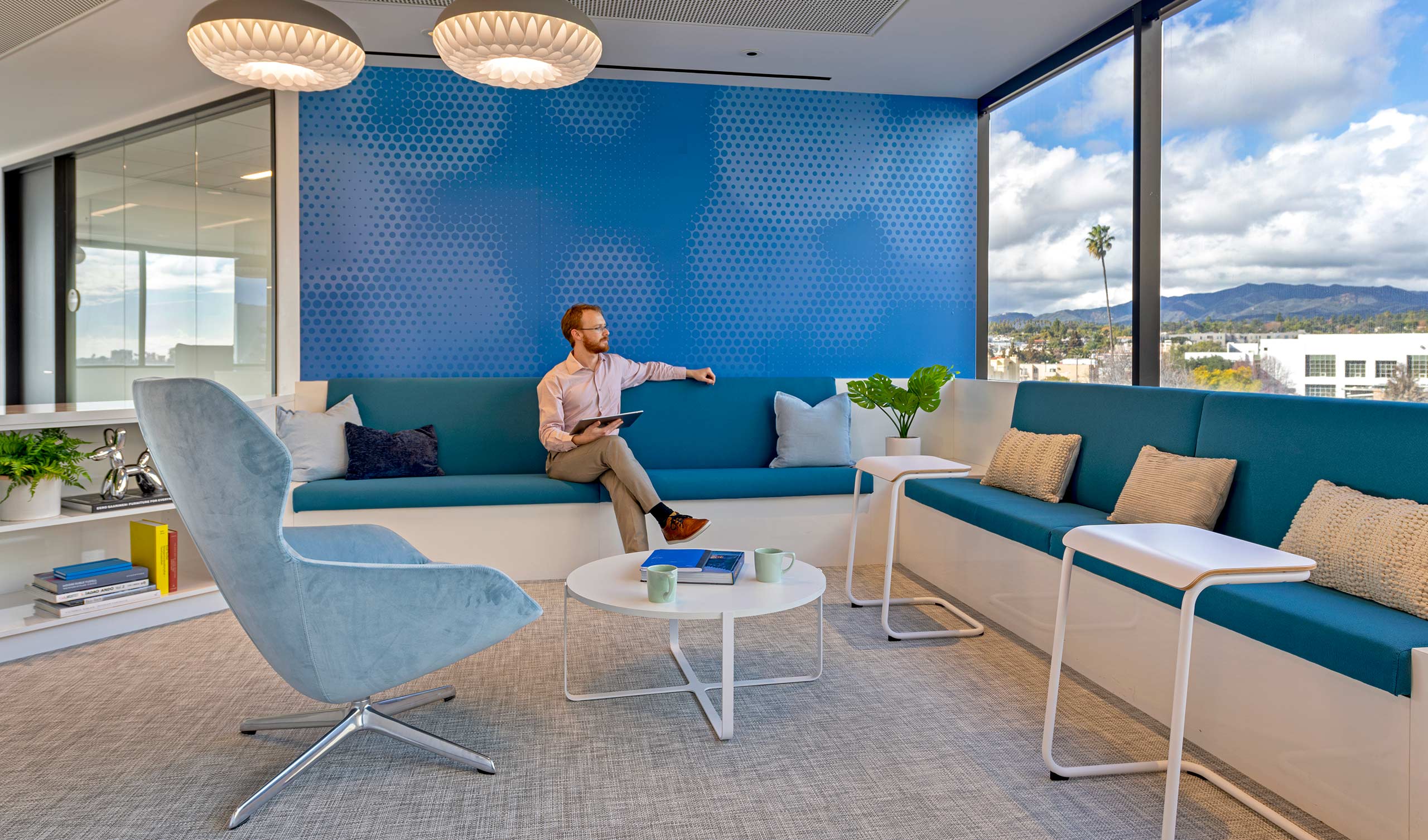 The L-shaped floor plates influenced the placement of circulation along two loops that intersect at the corner. The pocket parks are a main attraction along each loop, as are lounges and other public spaces that emanate from the central staircase. The third-floor Café features a variety of spots for interaction, including a high communal table, a living room, and a bar counter against the window looking out toward the ocean beyond.
More than 500 workstations and hoteling desks are spread across the five floors, with 50-inch high desks and sound baffles in the ceiling to support deep concentration. The fifth-floor executive boardroom boasts the best views of sunset over the Pacific and connects to communal spaces that share the view.