Capitol Milling Logo and Signage
As part of the revitalization of this unique old mill in Chinatown, RIOS developed a new interpretation of the old brand. Photography typically showed the original Capital Milling Company logo gracing the side of this historic building located at the south edge of LA State Historic Park, but the project team was enamored with capturing the magic of the existing brand. The project team did start with scanning and recreating that original hand-drawn logo aesthetic, but along the way optimized for legibility, format, and the current use.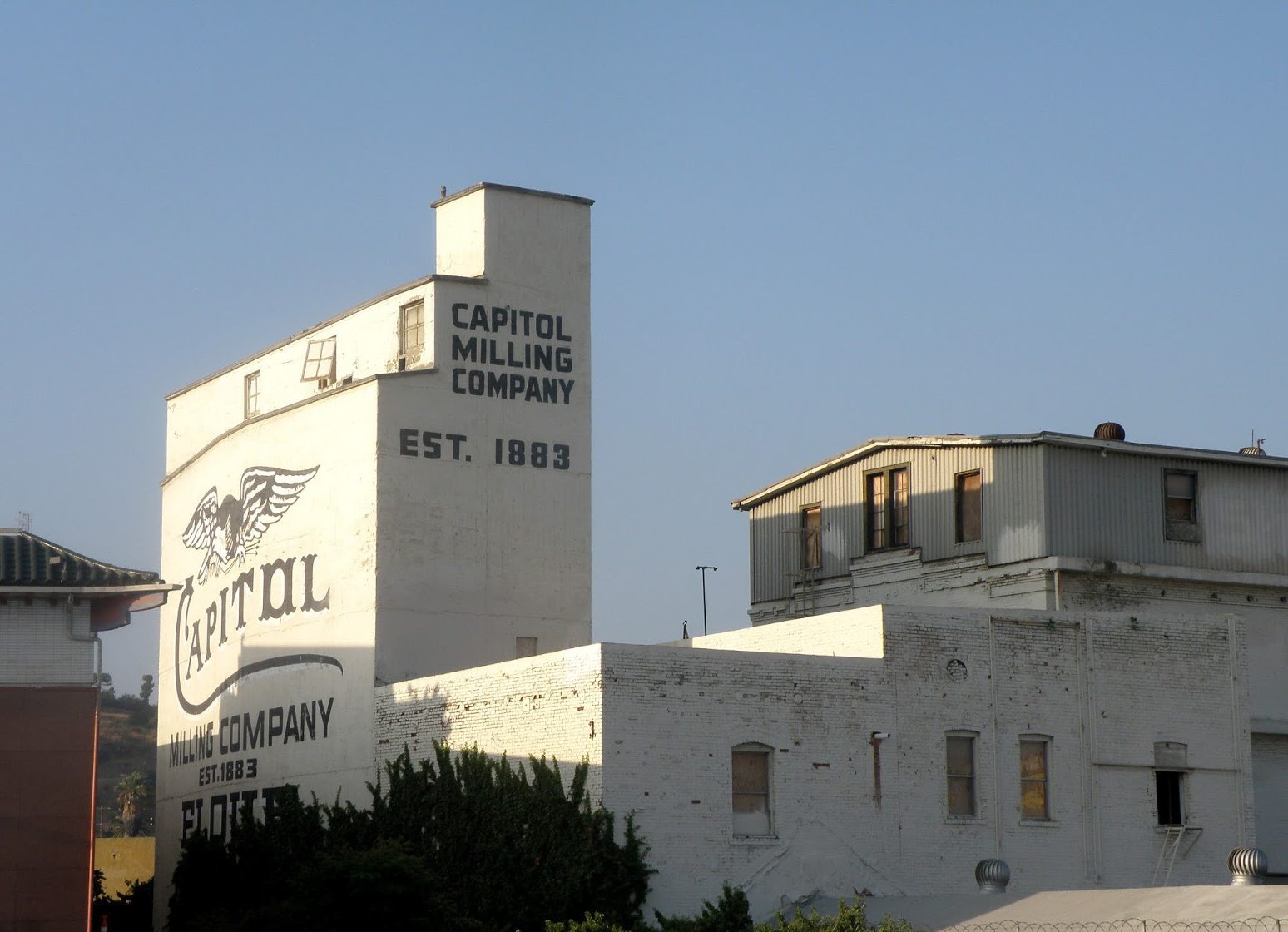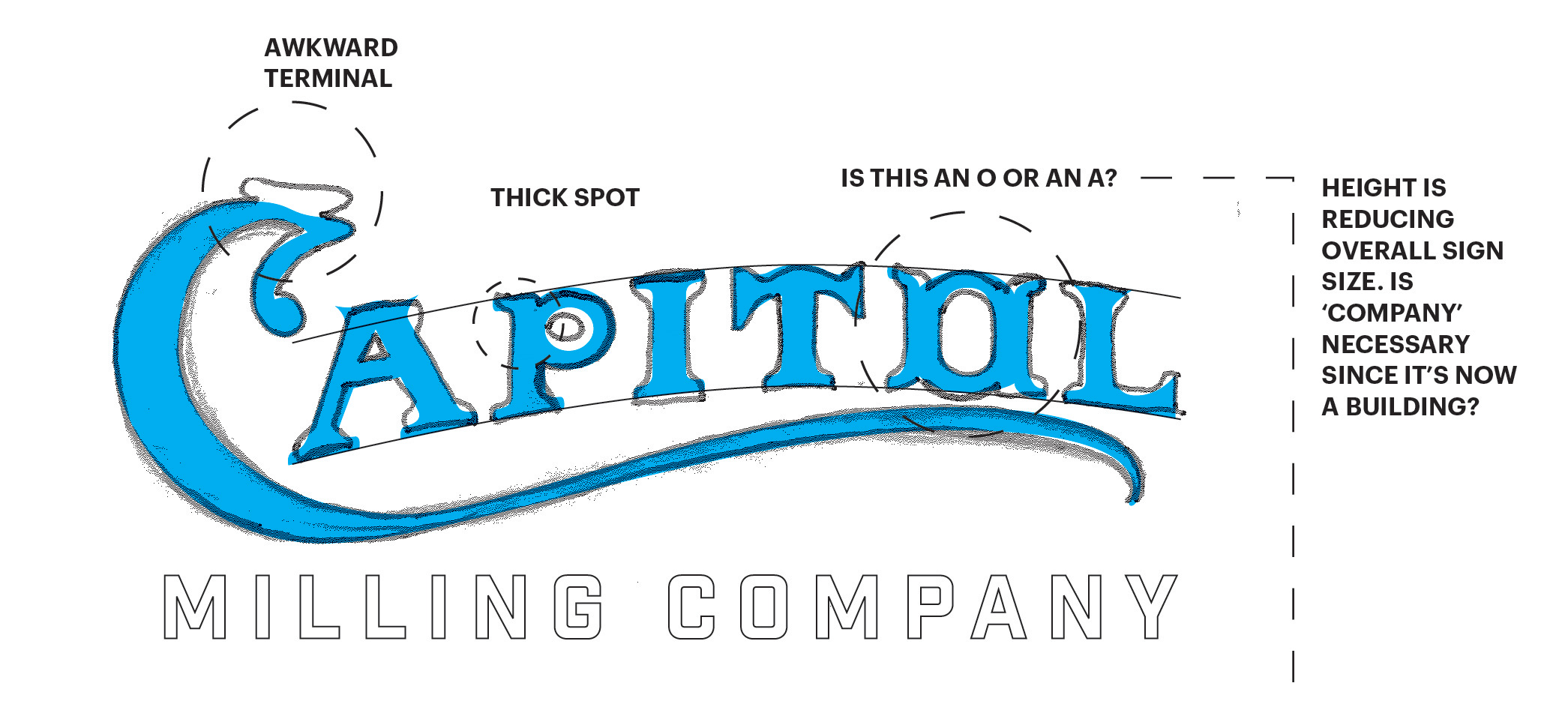 Along with the acknowledgement that we were no longer referring to the Capitol Milling Company, which milled flour in this location in the 19th Century, but that "Capitol Milling" now referred to the site itself, every detail of the typography was examined. Confusing appendages were eliminated, letter weights were balanced, and the overall format shifted to a wider stance that allowed for a better presence within the City of LA's regulations for rooftop signage.
RIOS planned rooftop and monument signage for the project, optimizing viewing from approaches by pedestrians, vehicles, and the Gold Line train, which runs right over the parking lot. A traditional sign format for older buildings in Los Angeles, rooftop signs are permitted in very few conditions in the city at present, making this a unique design opportunity.