As landscape architect, interior designer, and graphic design firm for The BW, a upscale modern residential building in Brentwood, RIOS was responsible for crafting public spaces and other signature elements to maximize its views of Los Angeles and give this seven-story building a distinct identity and brand.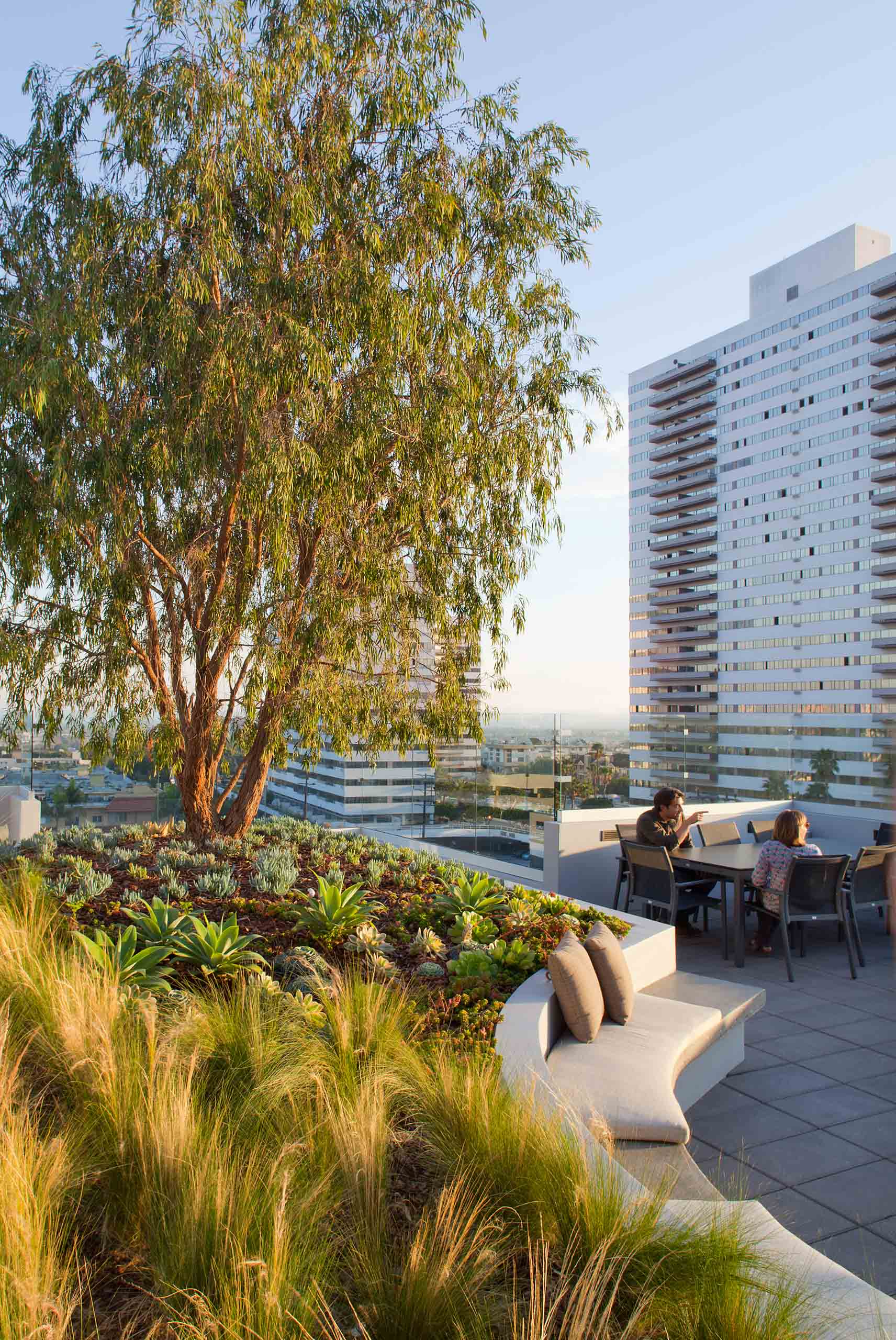 We started at the top, carving a 2,000-sq.ft. patio out of the rooftop that allows residents to enjoy California outdoor living in myriad ways. The space includes a hot tub, an outdoor kitchen, and a fire pit with custom seating for large groups. The oversize communal table welcomes large gatherings, but can also be split apart into smaller tables for more intimate meals.  Five-foot-high glass rails all the way around the roof preserve the outstanding views.
Drought-tolerant succulents and grasses divide the space so different groups may all enjoy the rooftop's amenities at the same time. The feather grasses wave softly in the ocean breezes, as do the willowy branches of the 15-foot-tall peppermint tree. The tree's leaves emit a fragrant peppermint smell when they fall to the ground.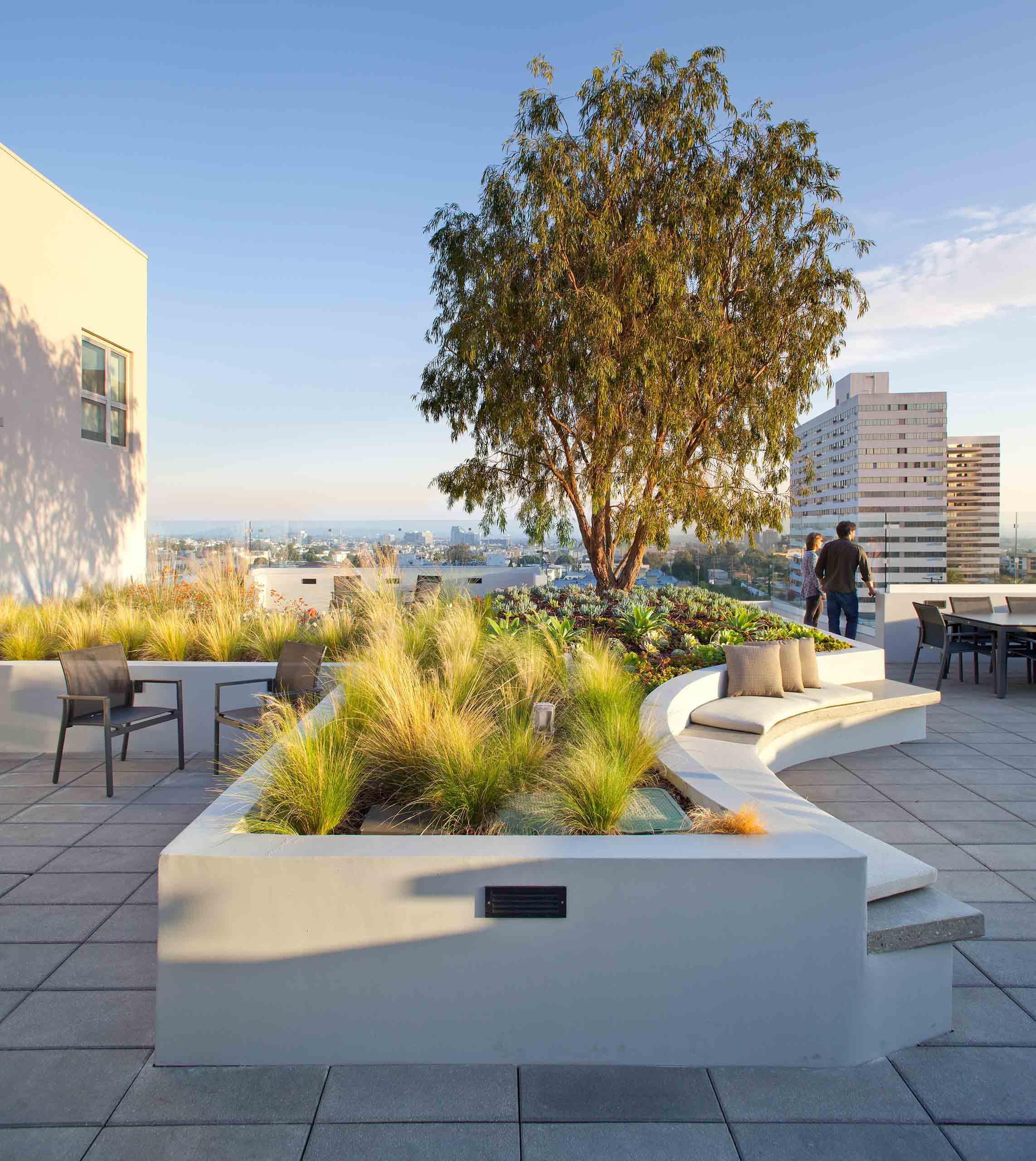 To unite the interior and exterior, we created a pattern of stenciled circles, based on an abstraction of The BW logo. The pattern adorns light boxes between each apartment's balcony, the ground floor windows, the way-finding systems in each hallway, and the apartment number signs.