Montecito Contemporary Residence
RIOS provided interior design and landscape design services for this home in the Montecito hills. Our design vision for the landscape and interiors of the home, designed by Barton Myers Associates, reflects the true indoor-outdoor Southern California lifestyle, making it critical that the landscape and interior furnishings do likewise.
Every space in the house connects to the outdoors, even the bathrooms and hallways. Framed views out to Japanese-influenced courtyards connect the home with its stunning surroundings, while providing natural light and ventilation.
Outdoor furnishings are treated like indoor pieces, blurring the boundaries between inside and out.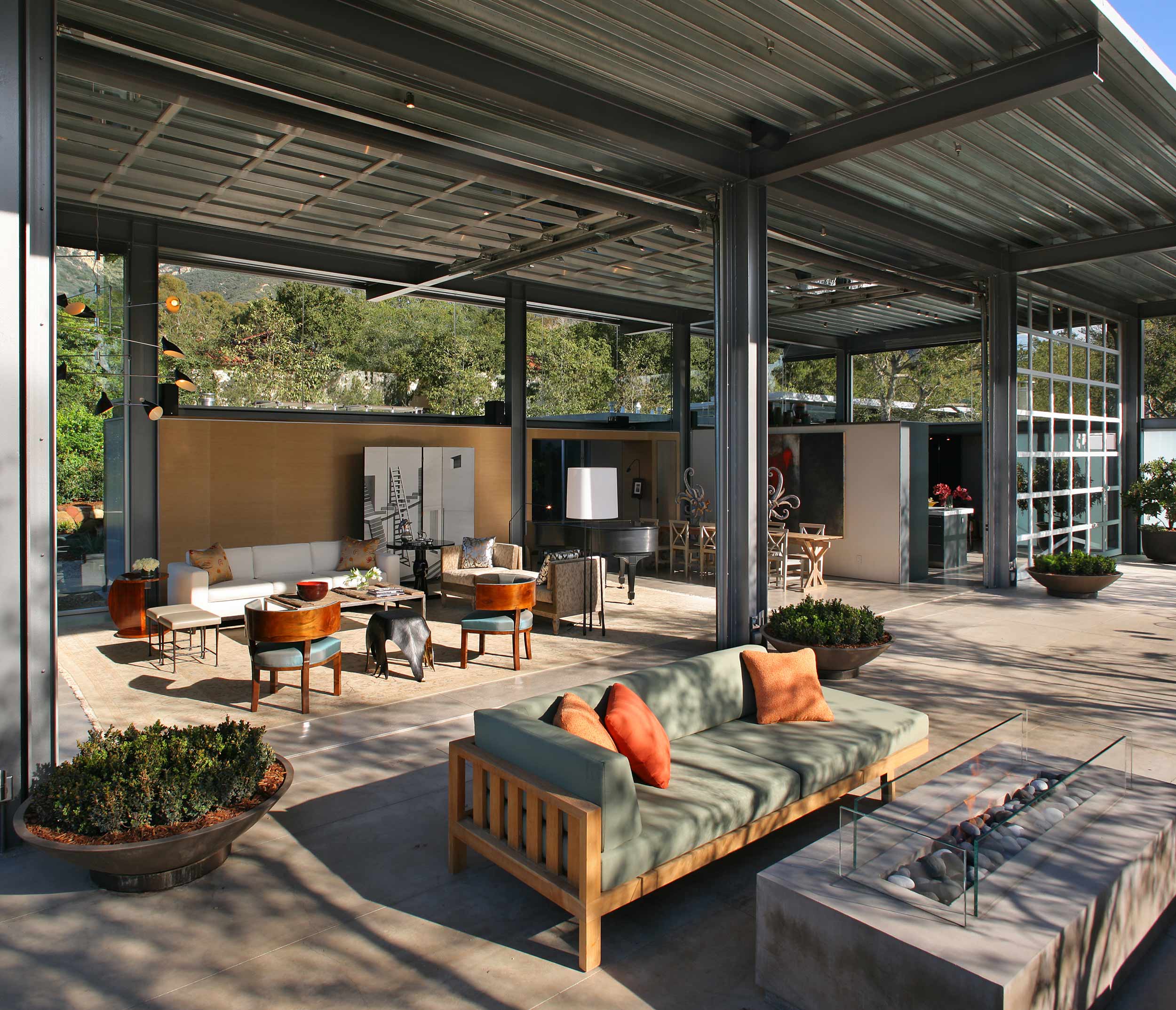 An eclectic mix of furnishings, custom cabinetry, and warm colors soften the home's concrete and steel materials palette.
A steep ravine cuts off the one-acre property to the east, ending in a creek that provided some of the raw materials for the landscape.  We relocated several incredible sandstone boulders from the ravine and strategically placed them around the site.  
A kitchen vegetable garden, outdoor living rooms, a pool terrace, and several small courtyards create secluded spaces for private retreats; they can also be linked together to enable gatherings of larger groups.