Perched atop a Bel Air hillside, with sweeping 270-degree views of Los Angeles and the Pacific Ocean, sits the Air Frame Pavilion. With its sleek steel skin, this minimalist sculptural form complements and enhances the strong geometry of the existing three-story Gwathmey Siegel main house yet confidently stands apart as its own unique expression.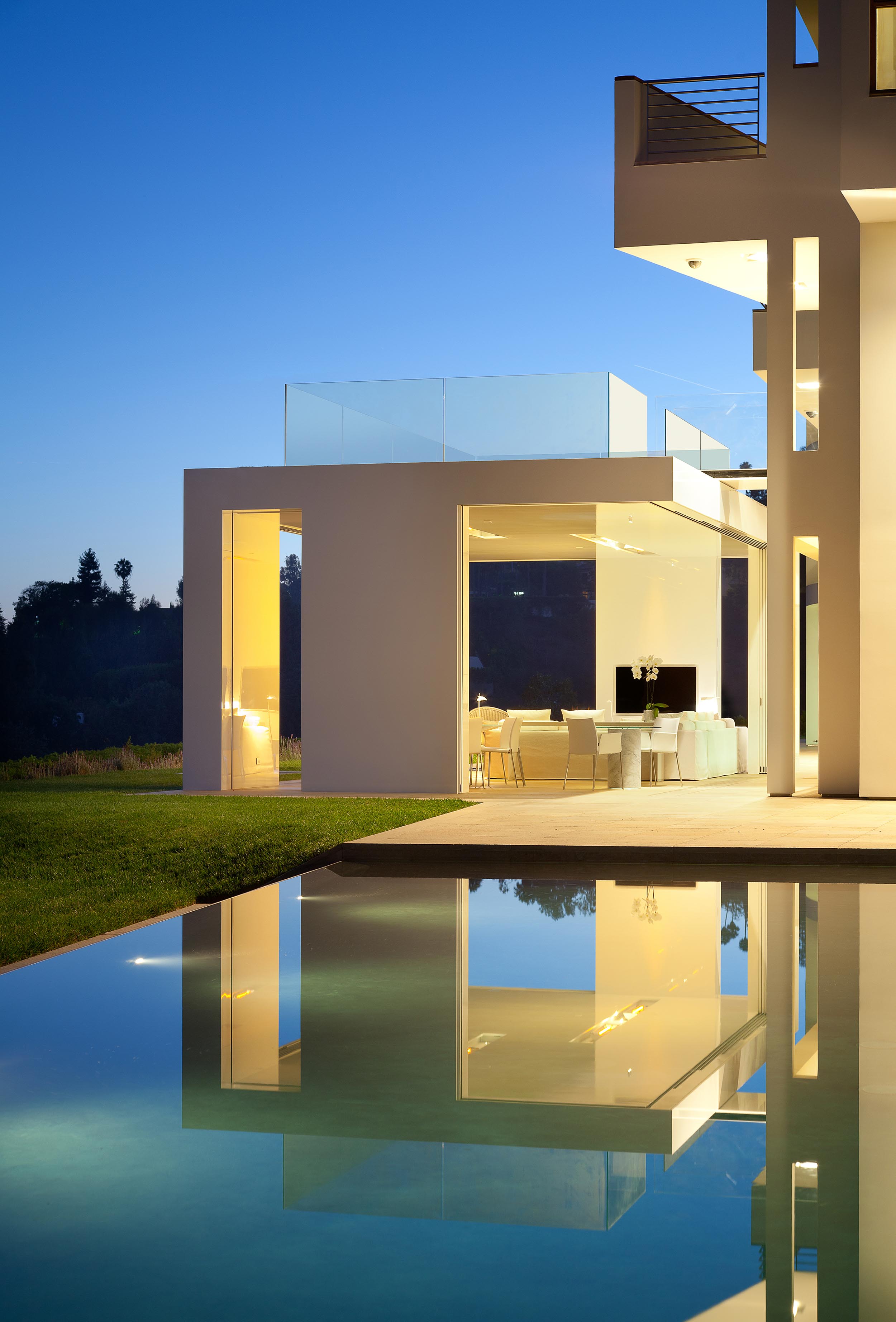 The clients, avid art collectors whose goal was to take full advantage of the mild Southern California climate, asked us to design the "ultimate indoor-outdoor living space." The greatest challenge was maximizing panoramas of the ocean without obscuring sightlines from the existing house. The 650 square foot pavilion's careful positioning against the house allows it to be an extension of the home's daily living spaces, while its subtle asymmetry maintains exterior circulation and frames the dramatic views. 
In concept and fabrication, the pavilion takes its cue from automotive design. Its walls are constructed of 3/4″-thick steel plate—welded, sanded smooth, and painted glossy to create a monolithic building skin.
Immaculately concealed beneath these sleek surfaces are high-tech amenities that make the room function like a high-performance vehicle. Touch-screen controls activate lighting, heating, and sound systems. They can also maneuver glass walls, and raise or lower shades to adapt to changing weather conditions, thus keeping the pavilion comfortable year-round.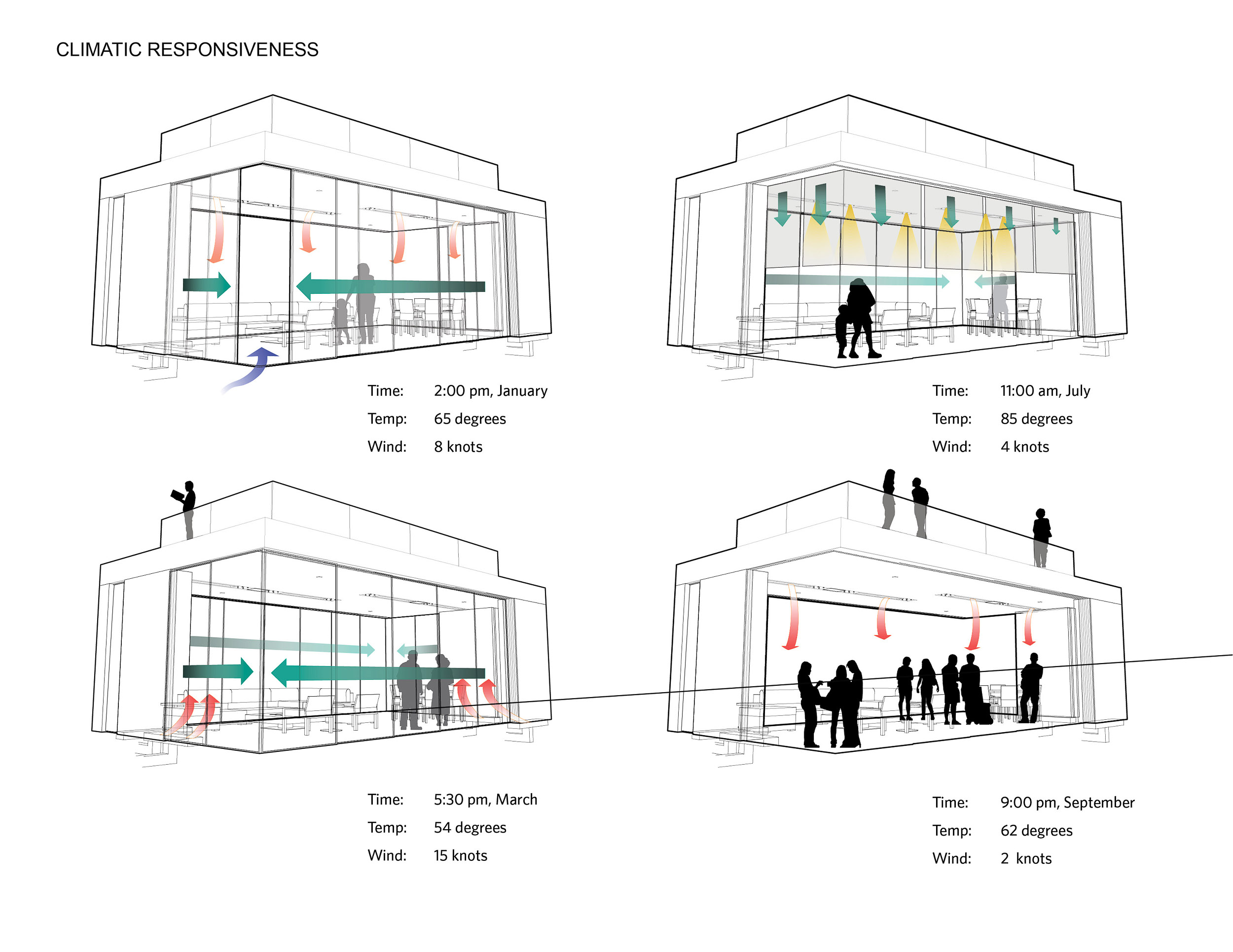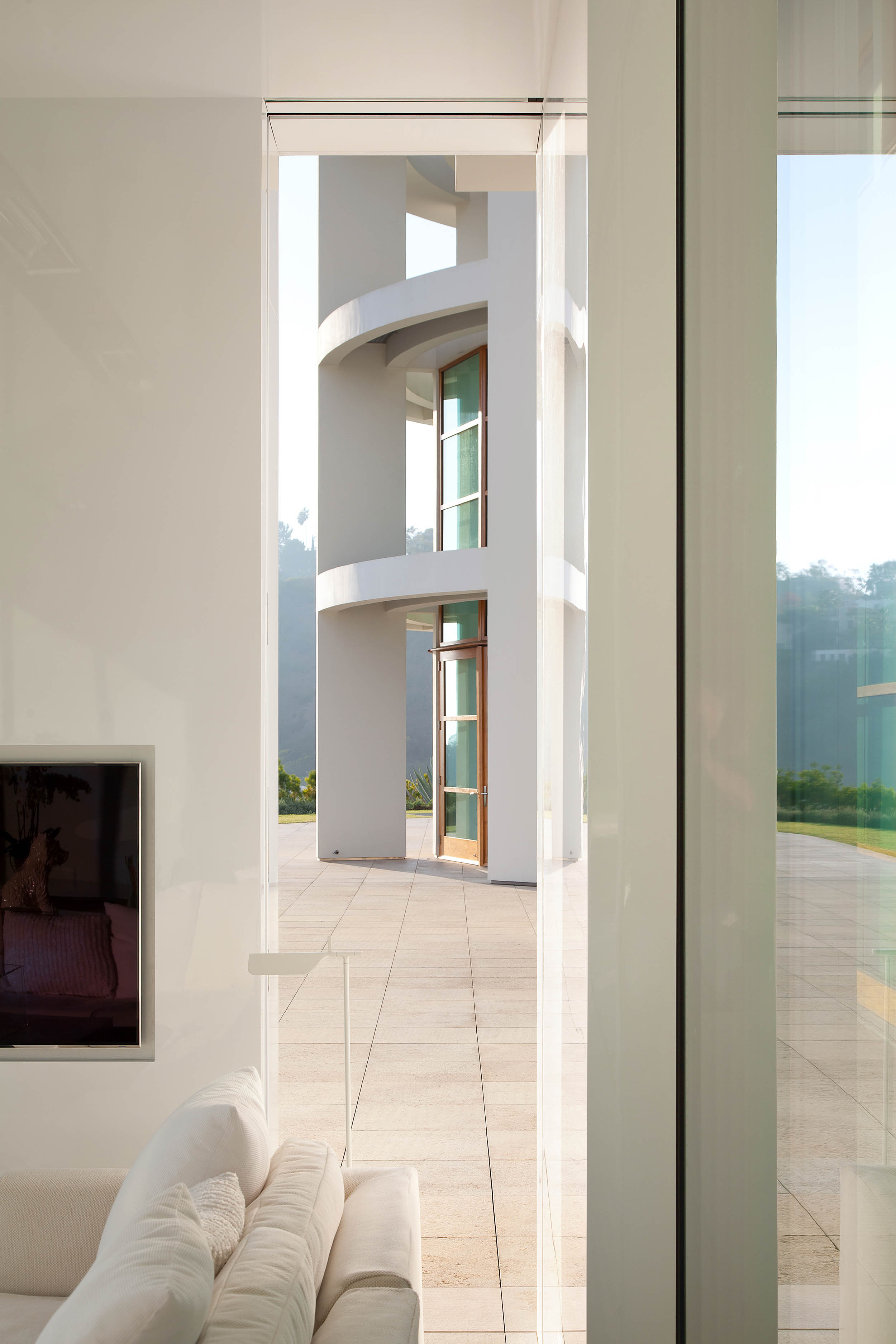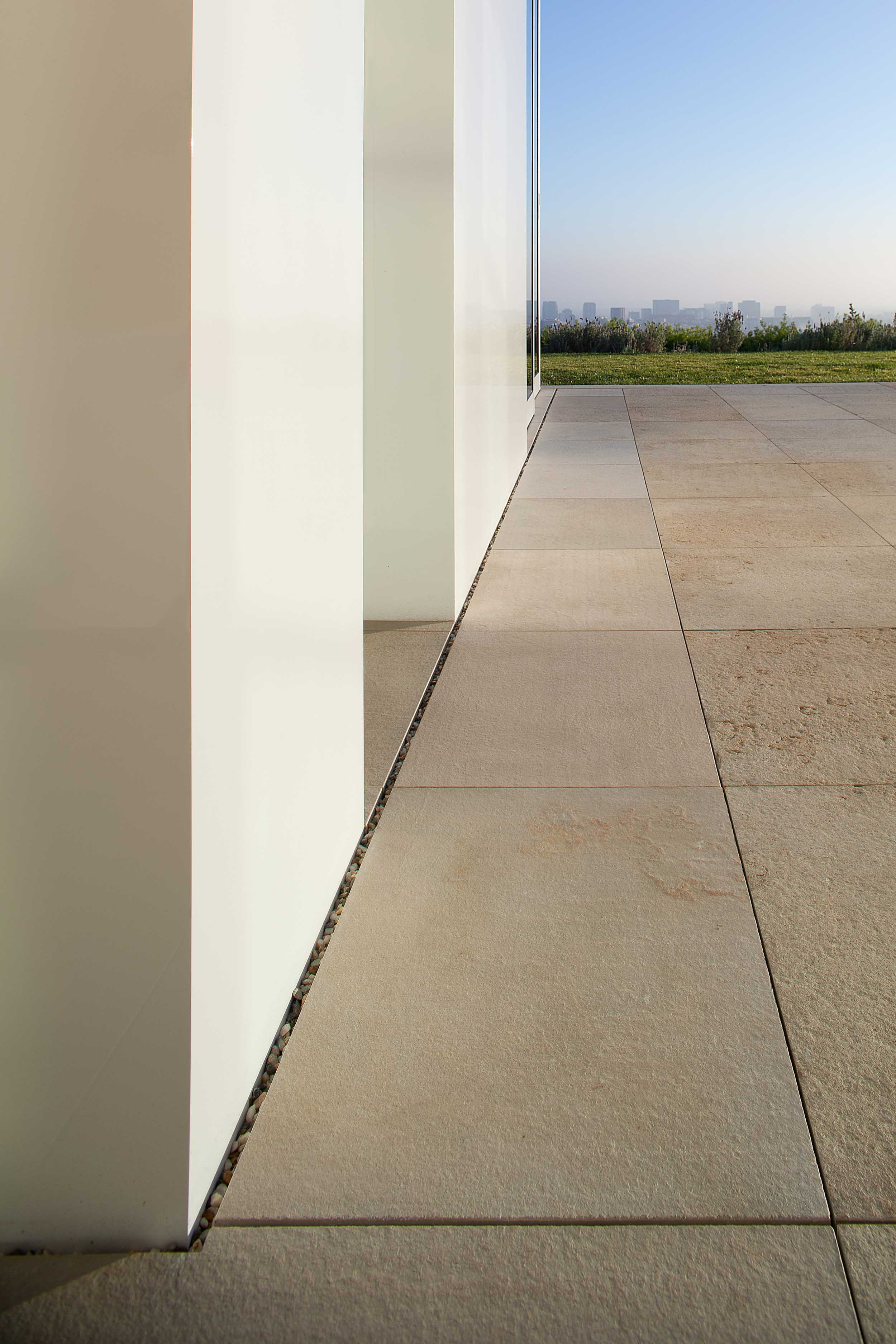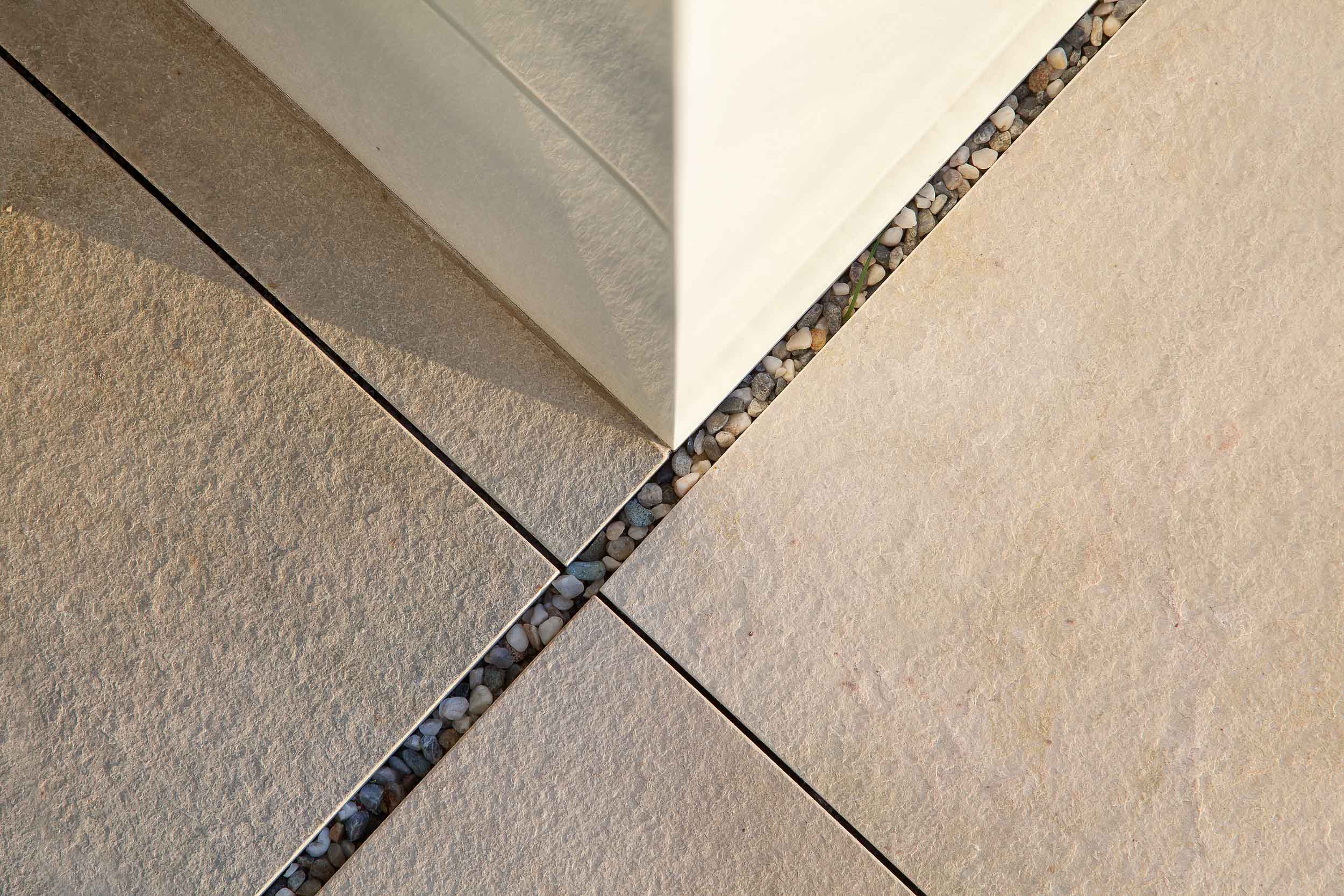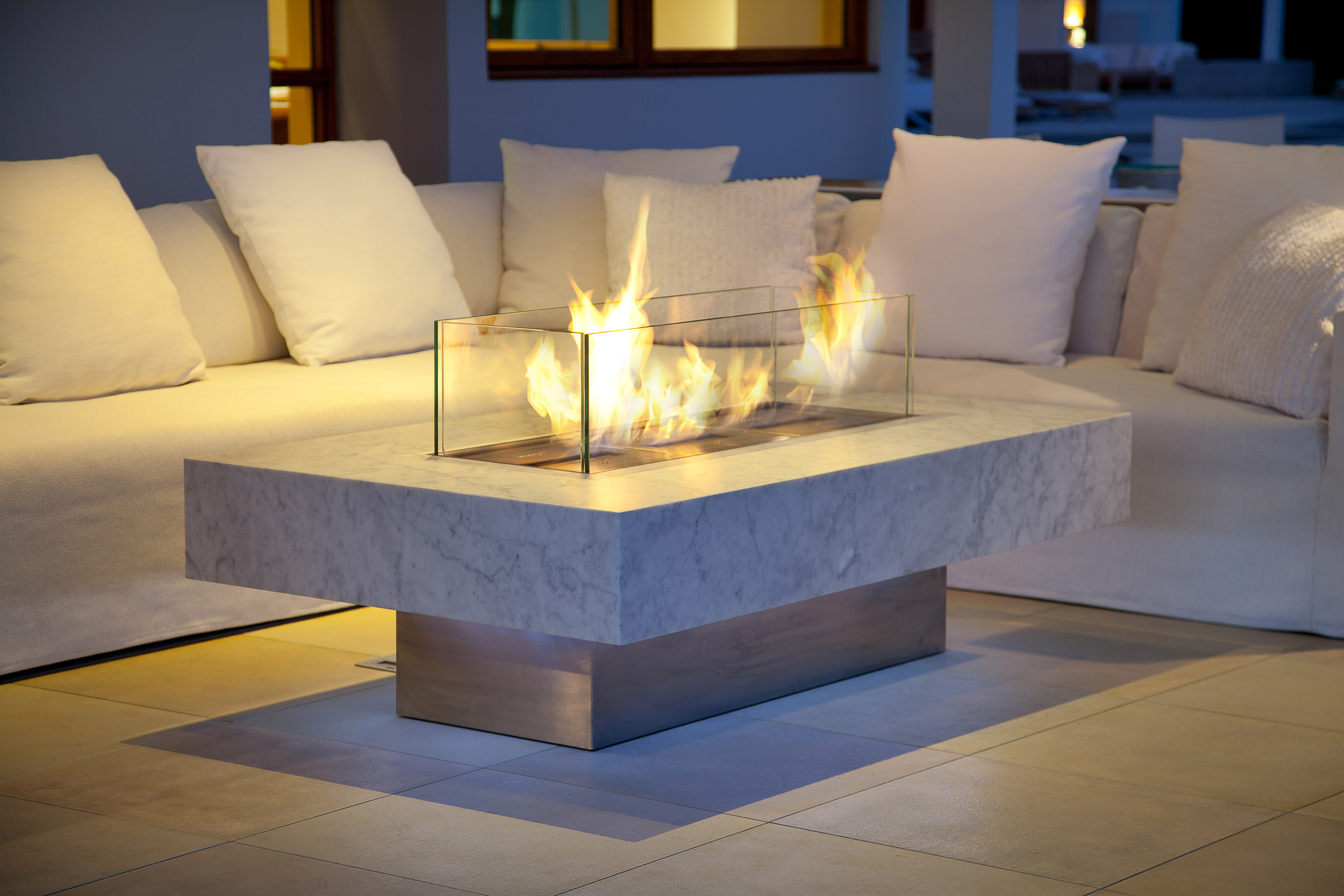 The work for the pavilion also included designing a console and fire table as well as furniture and lighting selection.  The bright-white furnishings emphasize the pavilion's purity of shape and reiterate the gallery-like feeling of the structure.  Added amenities include flat-screen television embedded in the wall and integral audio speakers. 
Above it all is a roof deck with a perimeter of glass sheets.  The viewing deck is connected to a second-floor bedroom in the main house via a thin steel plank.  The bridge also doubles as a covered walkway to the pavilion from the first-floor breakfast room.  The viewing deck is covered with synthetic turf for year-round green and easy maintenance.