Recovering Site, Nurturing Purpose
This master plan was for the restoration of La Casa de Maria, a former novitiate and spiritual retreat for the Immaculate Heart Community of Los Angeles. La Casa is located along the San Ysidro Creek in Montecito California, on a sloping incline between the Santa Ynez Mountains and the sea. The estate at La Casa was constructed in the 1920s and the extensive citrus orchards were established with the waters that flowed through San Ysidro Creek. The property was devastated by the 2018 mudslides following the Thomas Fire, destroying buildings, scouring the land and leaving piles of sediment and rock in a reformed terrain. The community of Immaculate Heart was intent on restoring this place as a sanctuary for purpose-driven individuals to retreat.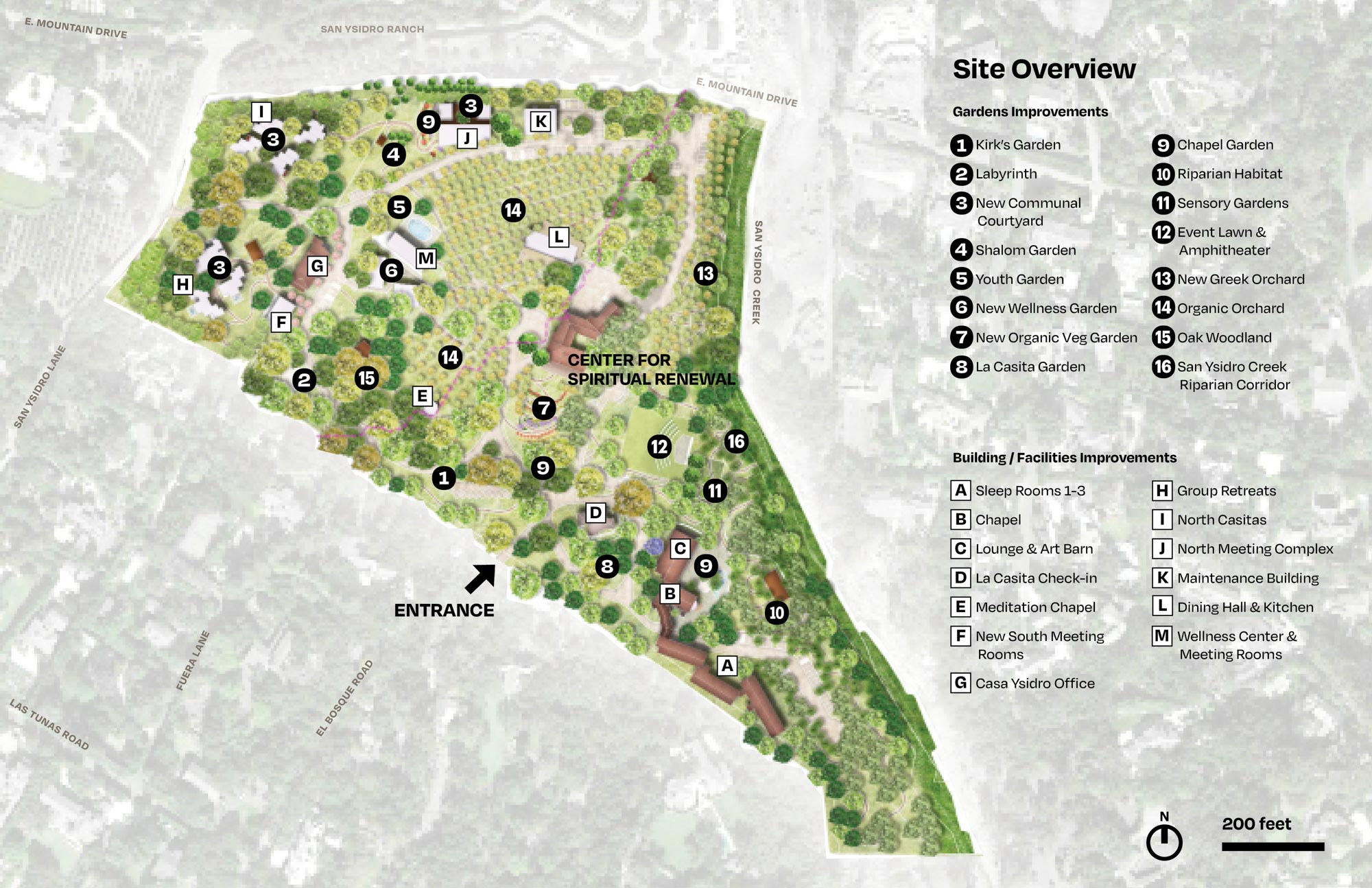 RIOS' master planning work addresses the recovery of the site through resilient planning that addresses the dynamics of the adjacent San Ysidro Creek, future vulnerability to fire, flood, and debris flows as well as measures for energy and water self-sufficiency. This entailed detailed desktop analysis and debris flow simulation to balance our planning with the recommendations from the County of Santa Barbara for rebuild zones and topographical modifications.
The master plan also reframed the property's programming potential as a mission-oriented retreat and conference center.  This included expanding the programming and diversifying the typology of buildings and uses throughout.
The master plan sought to achieve three major goals that were developed through stakeholder workshops and analysis. These goals touch on both the planning for the rebuild of the site as well as its future operations: inclusivity, embracing the site, and enhanced hospitality.
The master plan is driven by three main goals:
The lens of inclusivity is employed to address broad user access, user choice, and programmatic flexibility. La Casa de Maria will welcome a broad spectrum of users with like-minded values and the site should be designed to signal this openness and accommodation.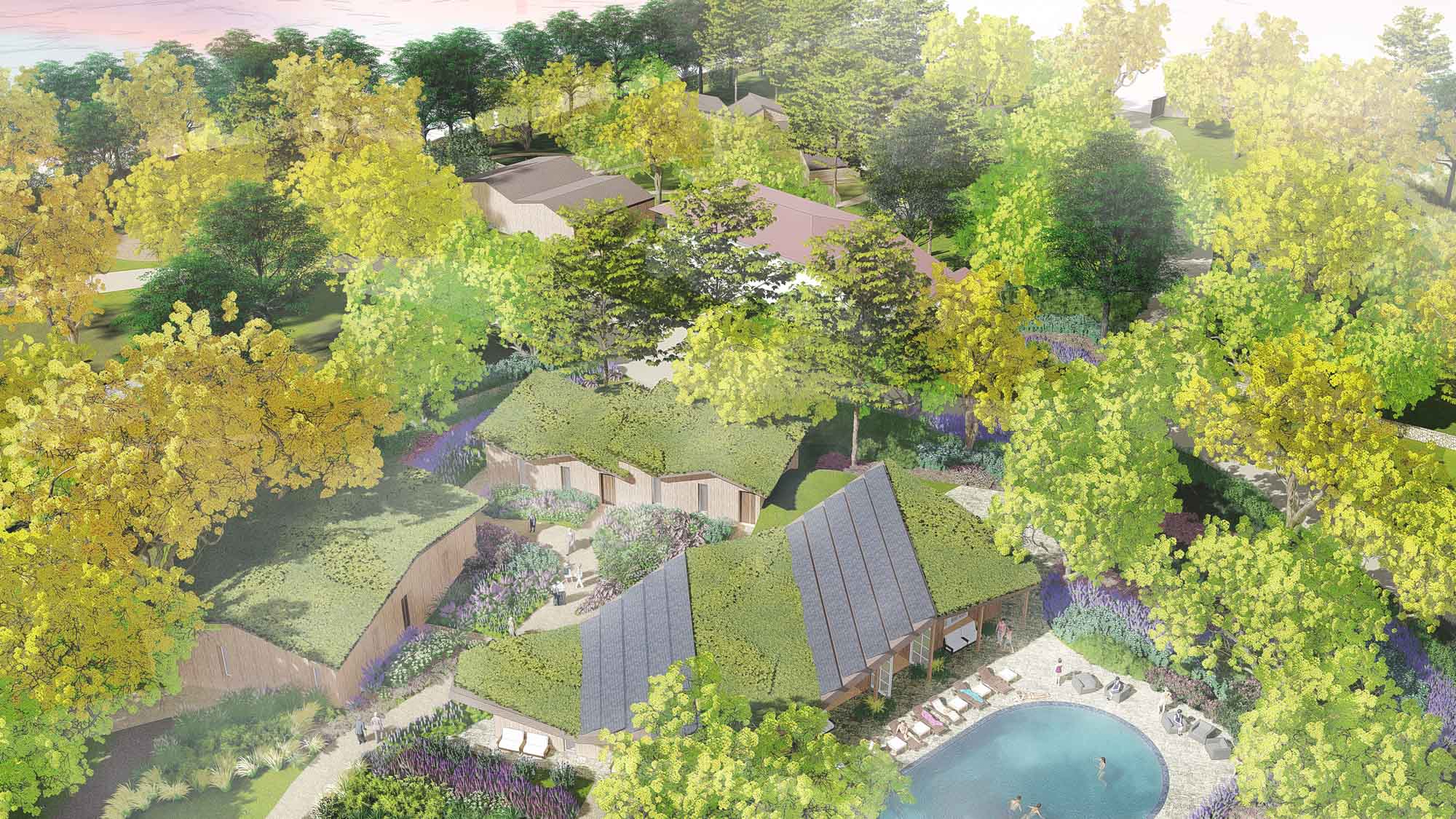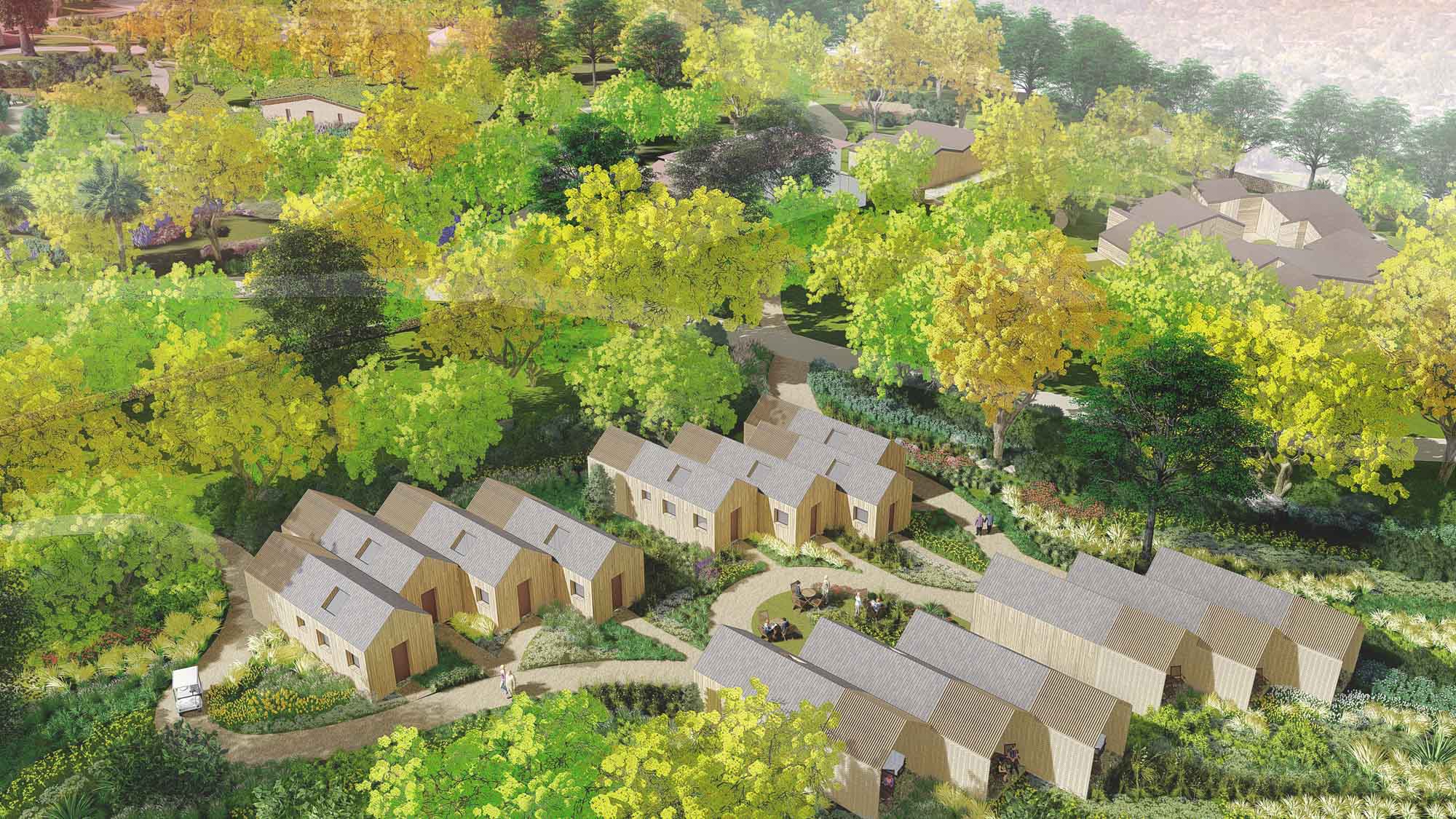 The site exists within a dynamic landscape that is rich with natural and cultural history. The master plan acknowledges the balance of the site's natural dynamics and ecologies with the need for continued occupation, cultivation, and stewardship of the land.
The new master plan sought to enhance guest experience and sequences while modernizing aspects of the property that were otherwise functional but not ideal. The result will be a property that gives guests a more seamless experience while respecting the modesty and meditative aspects that are embedded in the place's spirit.