Austin Student Housing Competition
Stacked Neighborhoods to Create a Resilient Campus Community
We designed a new kind of campus community experience as part of an Austin-based Student Housing Competition. Our concept rethinks traditional campus housing by alternating floor layouts to create a series of stacked neighborhoods, connecting residents to the outdoors and to each other. Each of these communities provide areas for open space, amenities, and sky terraces, creating an experience with intimacy and convenience for its residents.
The student housing concept addresses wellness and considers the changing patterns of living and working to creatively integrate places that support community and resilience. By incorporating public space into the cluster of housing units, the design fosters a sense of place and provides areas for purposeful community get-togethers. Public space is essential to establishing a forum that draws people together, creating a shared experience and enhancing relationships between residents.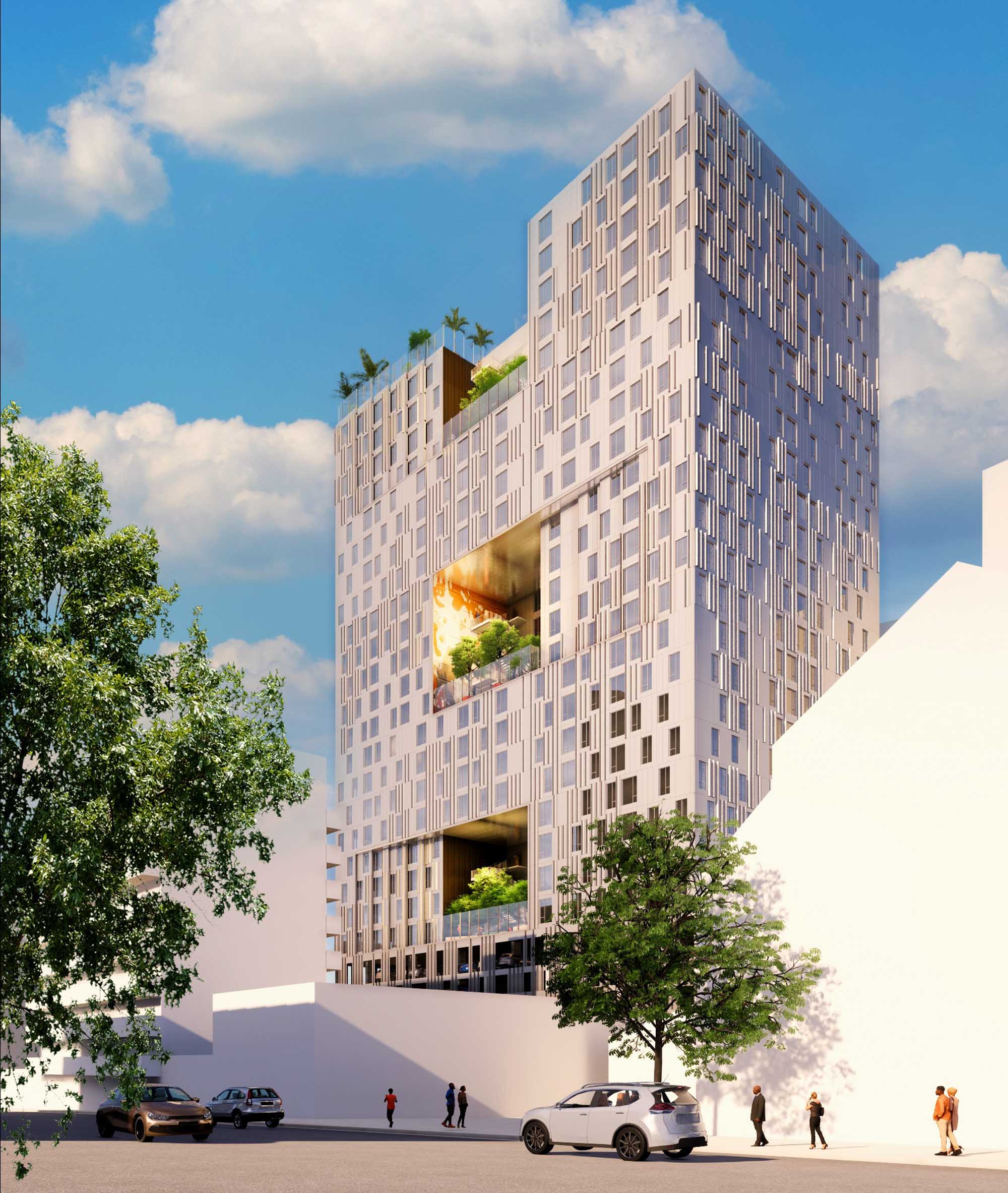 A simple play in the facades breaks up the massing and mediates impact on neighboring buildings. Utilizing standard composite aluminum panel profiles – flat and corrugated/ribbed – the cladding creates a skin that modulates the reflection of light throughout the building.
The alternating floor layout every 4-5 floors creates elevated amenity terraces to both break up the mass and connect groupings of tenants to the outdoors and to each other. Three terraces face East to UT capus and two face West to San Antonio Street.