Millwright District at Port of Everett's Waterfront Place
A World-class Destination Filled with Opportunity
Actualizing the Port of Everett's vision for the new waterfront community, RIOS and LPC West are re-envisioning the Millwright District as a compelling and active mixed-use site that responds to the community. The walkable neighborhood will offer commercial, retail, and residential units, and will flourish with sustainable practices and new opportunities to bring local businesses together. The design considers different kinds of living options, responsive to the market and community, as well as amenities to create a place that truly thrives.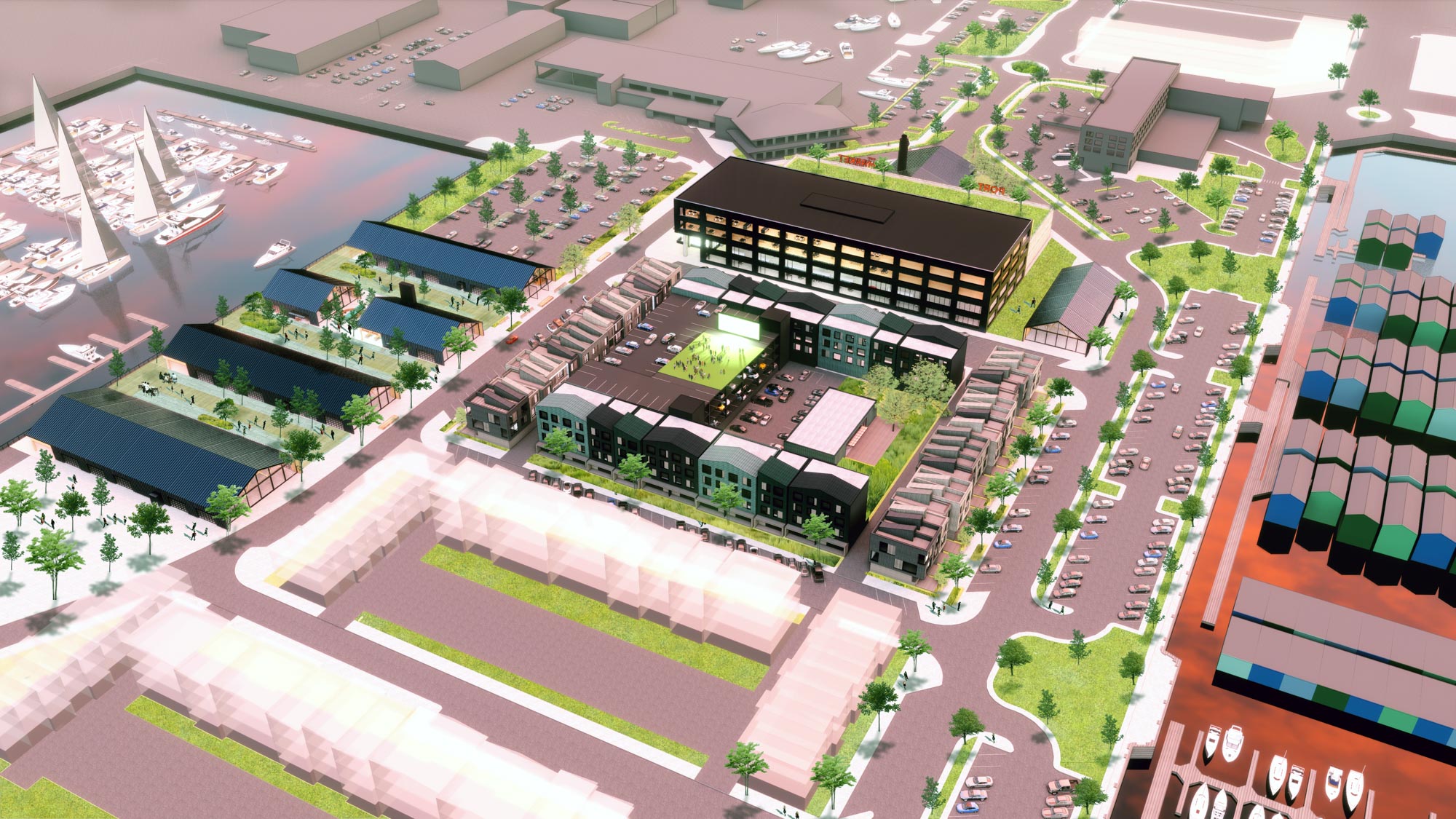 The Millwright District project creates a memorable and curated place that communities will revisit. The design builds on the marina mill history by creating a village-like scale and architecture that features timber and the maritime material palette. A new market hall, plaza, and clock tower will enliven the area and act as the town's central hub. The project will also attract more people to the existing retail offerings in the Port of Everett building and hotel, boosting the Port's overall development and revenue.
The north retail center site will spark activity and inspire new retail to participate in the open space, playfields, and walking loop. With expansive views and opportunities to provide a place for events, the design accomplishes quality, variety, and exemplifies the values and standards of that with the Waterfront Place.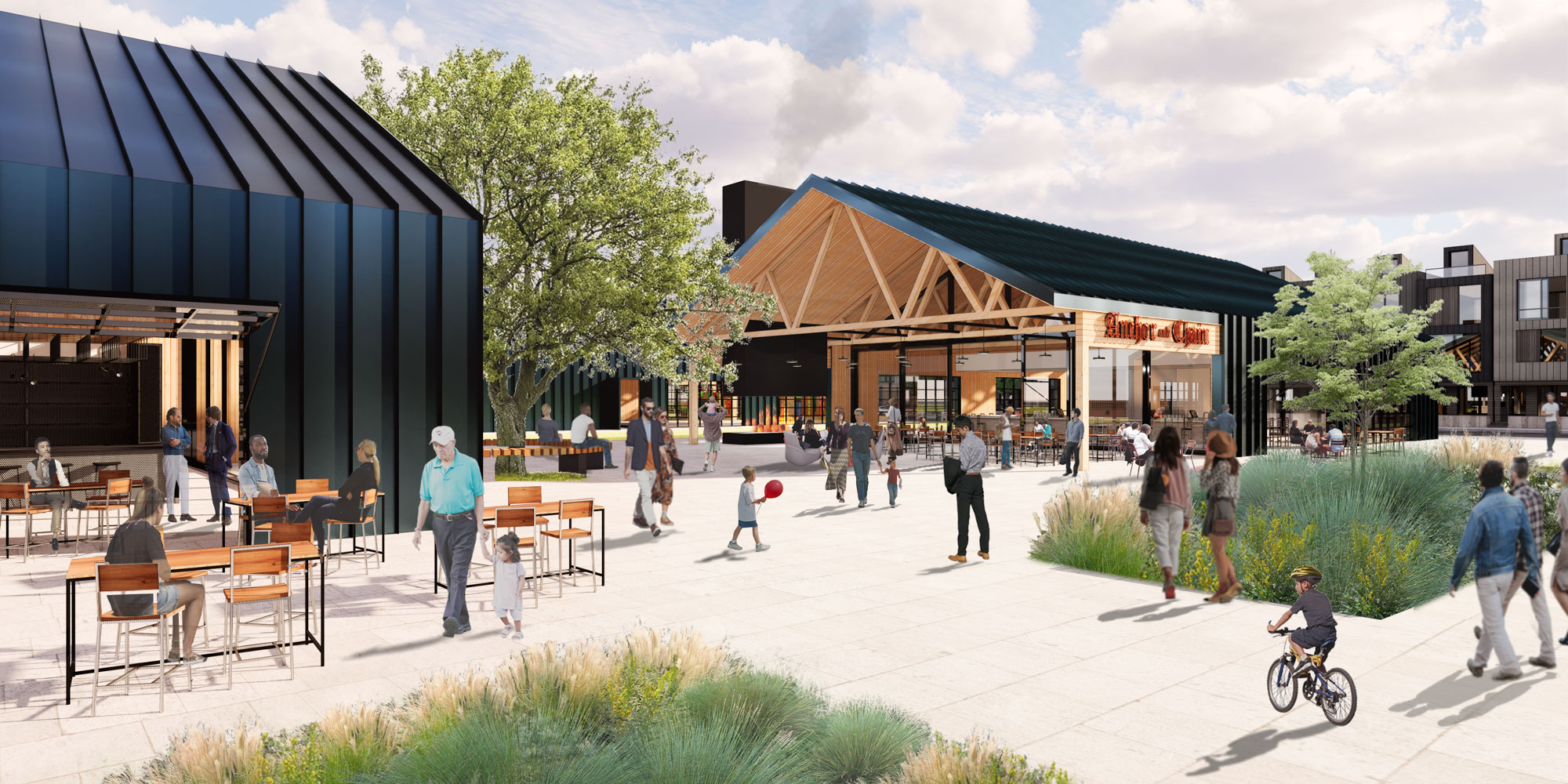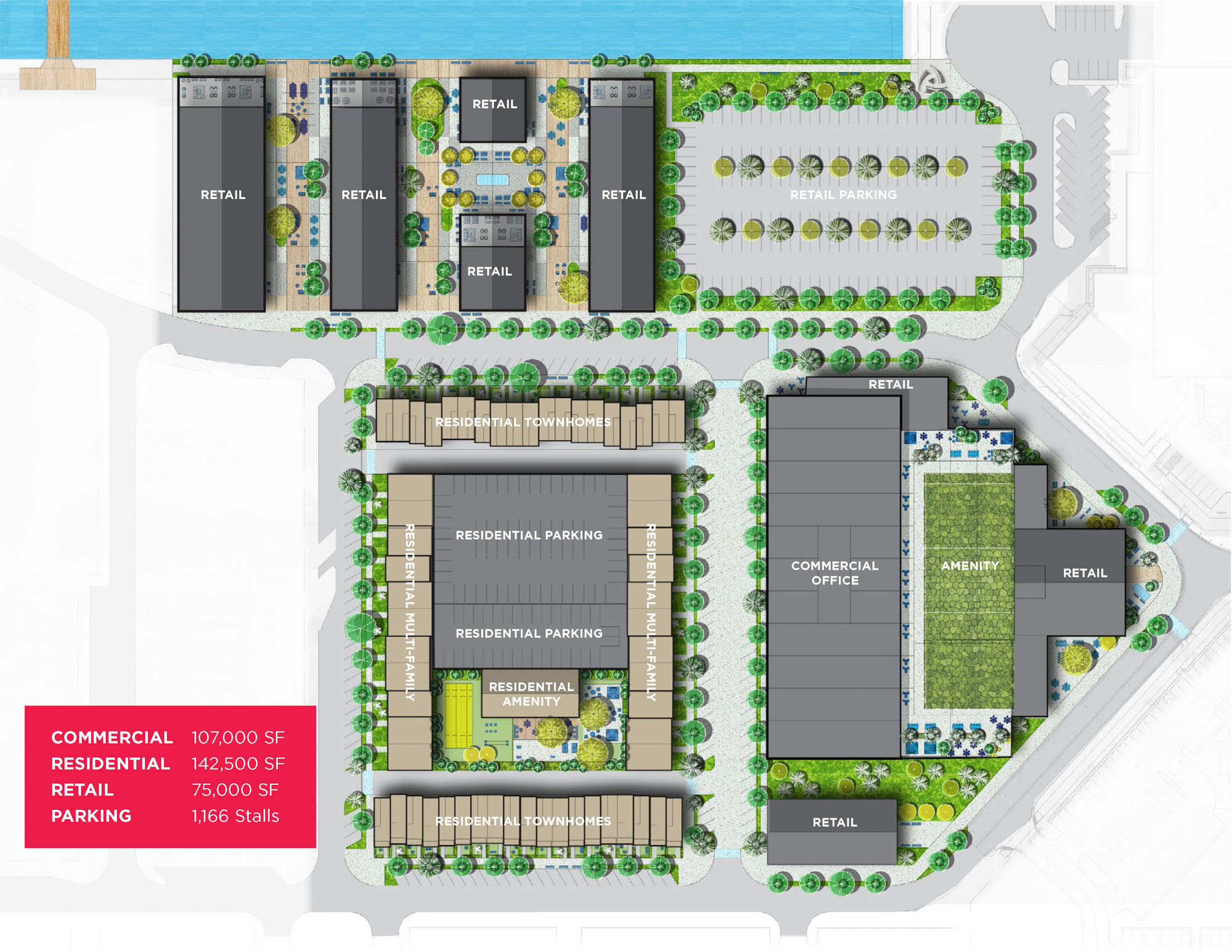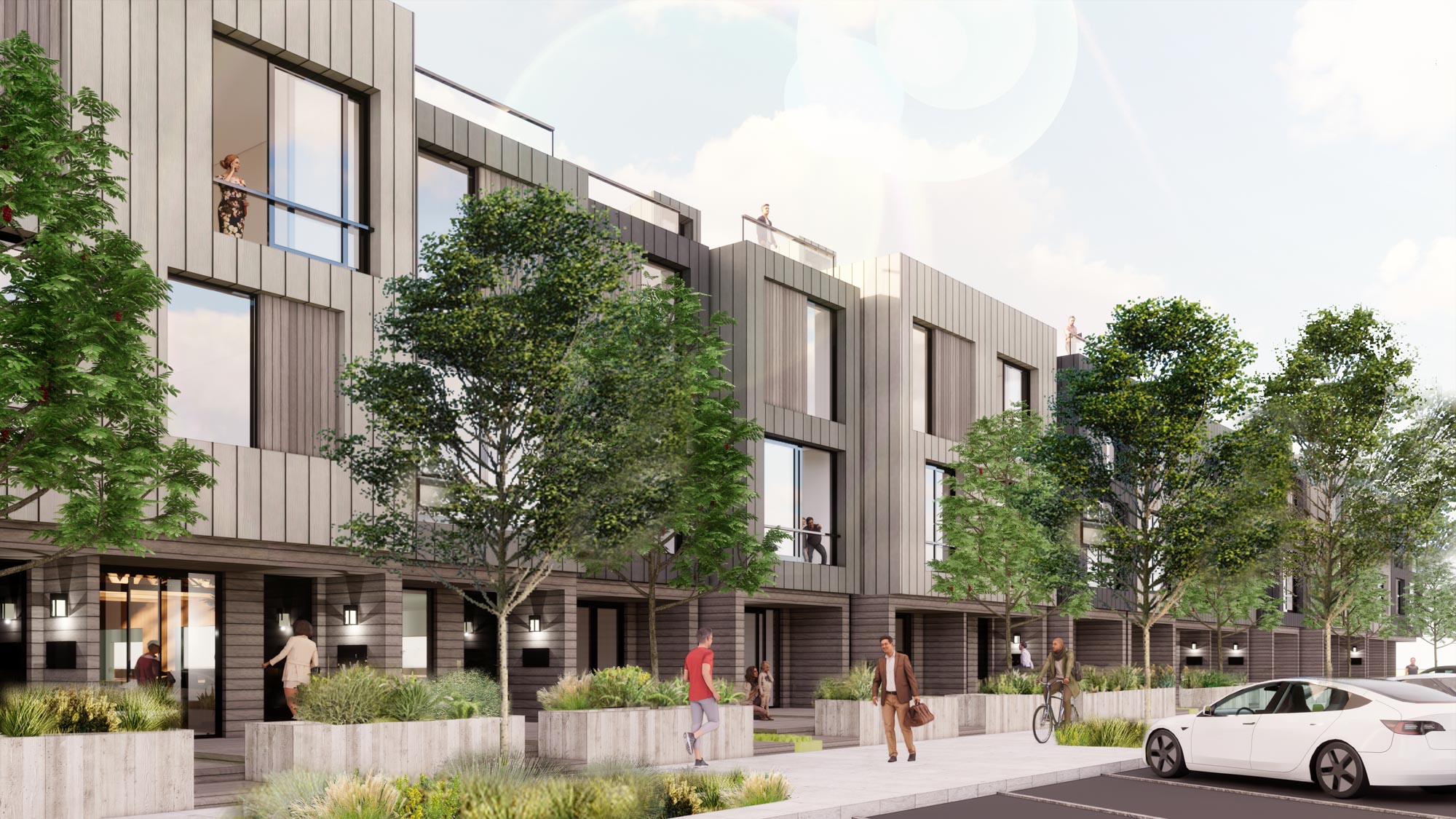 The synergistic development – combined with the introduction of townhomes and multifamily buildings that hide garage parking – is designed to create a "main street" feel to the entire district.