705 6th integrates into the urban fabric by stitching together the site's history with the future of San Diego workplace. The design builds on the concept of outdoor interiors to maximize the presence of dynamic workplace in San Diego's temperate climate. The form is a porous box oriented toward views and optimal daylight.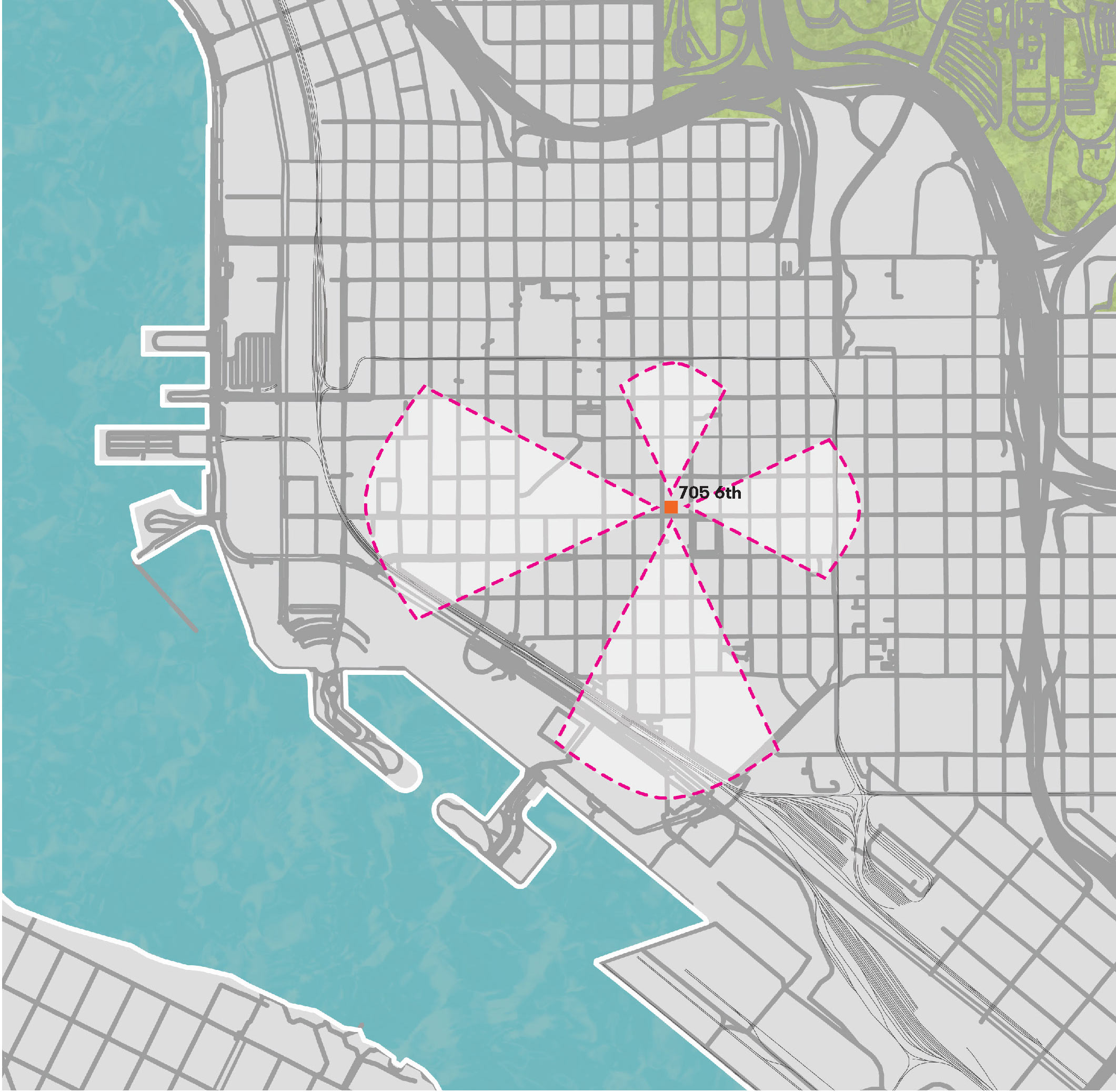 In contrast to the performative south and west facades, the building is more opaque along the north and east in response to its context and to capture Bay views. It also allows the core to be situated for open floorplates, and to encourage stair use.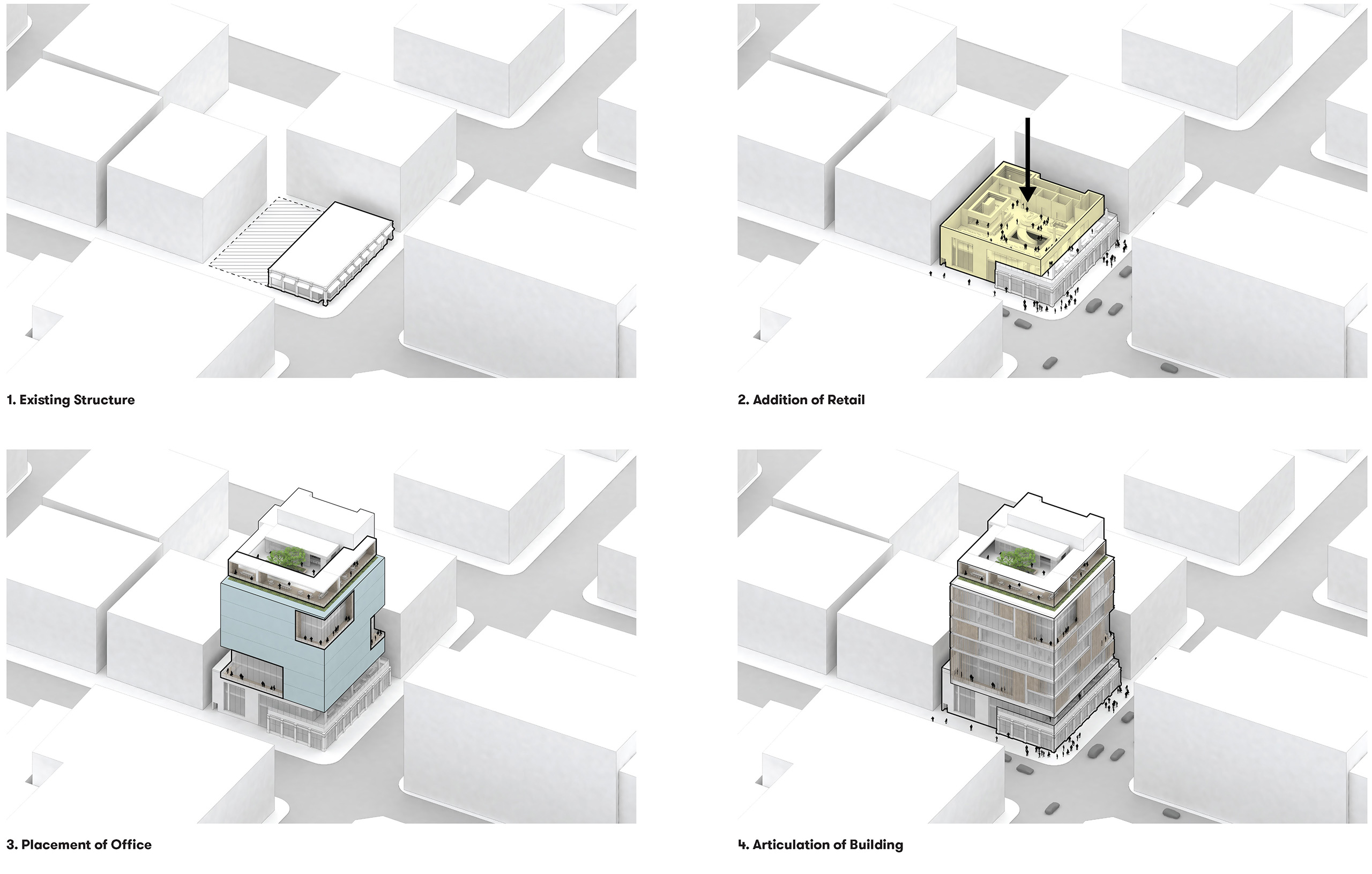 The base of the building is partially existing. A single story historic brick building defines the podium and is permeated with new retail spaces beside and on top of the existing structure to create a double-height retail and dining amenity with a pedestrian focus.
Adding to the history is a new 10-story tower punctuated by double-height deck spaces on every level and dispersed throughout the two open facades. The decks feature 8-10' depths with pocketing doors to encourage inhabiting the outdoors and inviting the expansive views.
The high-performance façade is conceived as a curtain that prioritizes energy performance. Corrugated panels modulate openness and density atop low-e glazing. The resulting façade dithers out with operable shading, along with the inset decks that shade against unwanted solar exposure. Radiant heat and a chilled beam system further energy efficiency within the tower.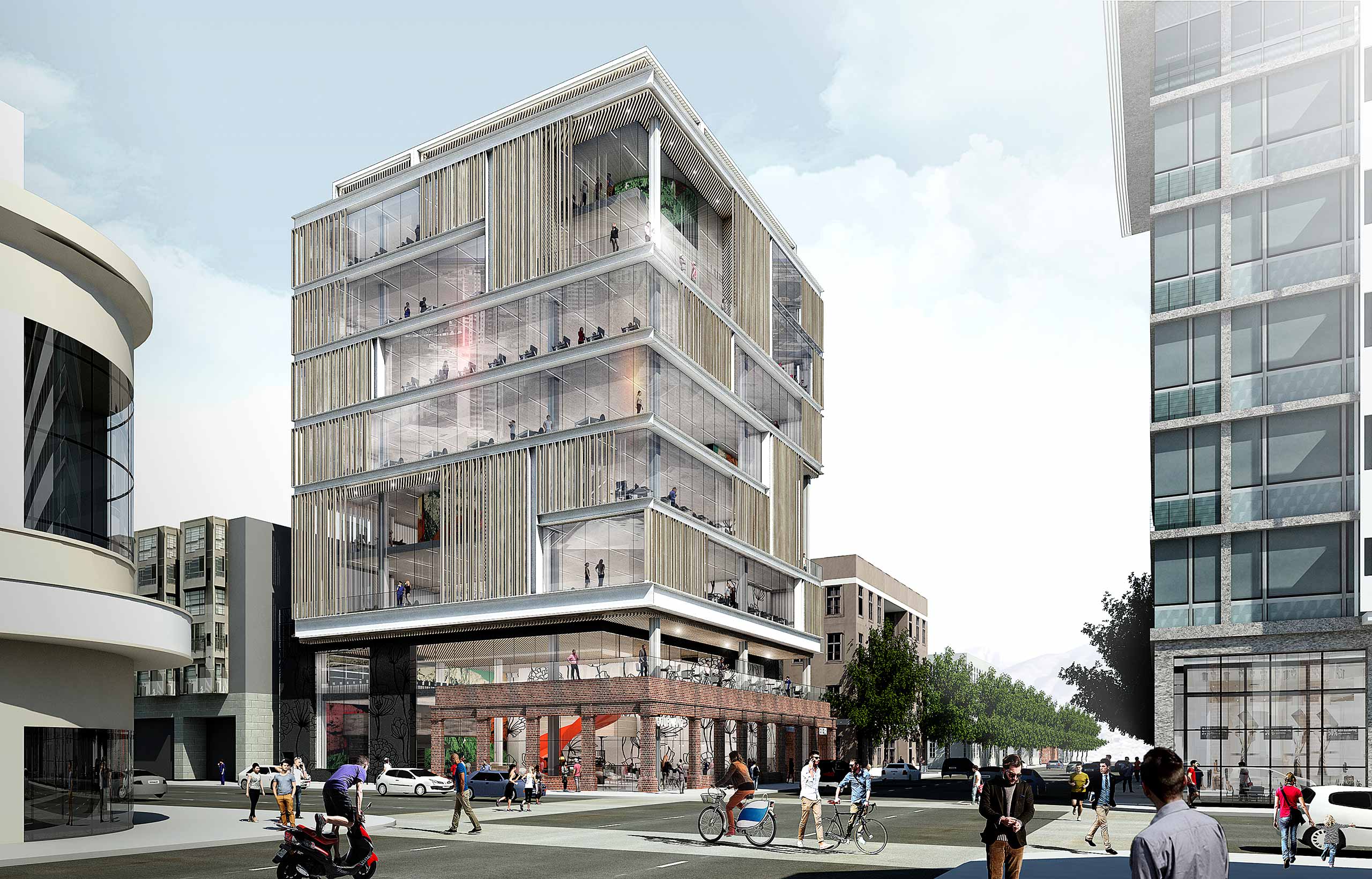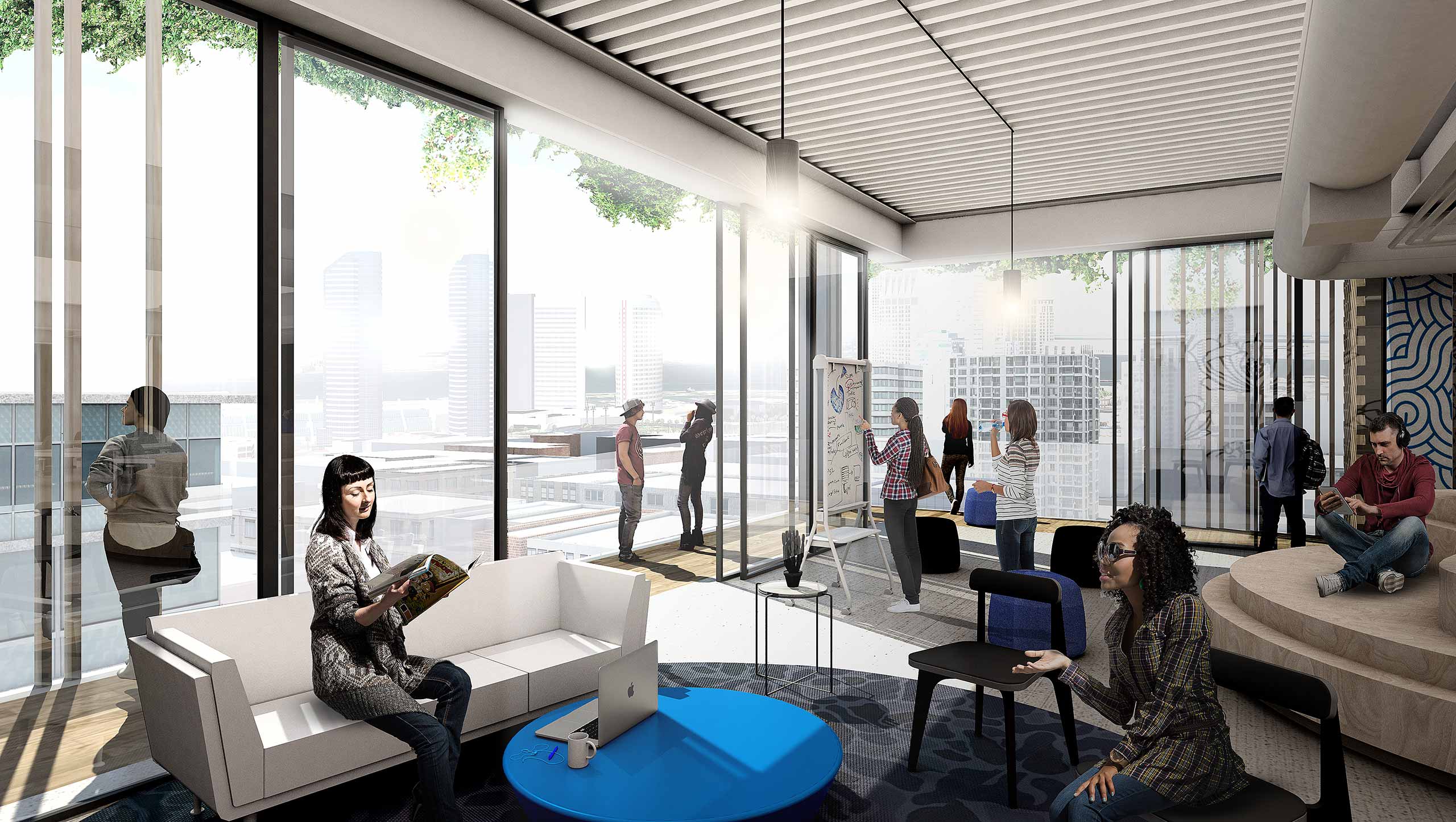 On the roof deck, a solar canopy shades outdoor amenity spaces for gathering, collaboration, and dining. Throughout the building and roof, view corridors provide 360o  vistas of the city, the bay and beyond.