600 Congress was built in 1983 as one of Austin's first commercial high rises. The original five-story lobby atrium was heavily cluttered with circulation, including a three-story double stair that blocked views from the three primary entrances to the elevator lobbies. The RIOS design removed this atrium stair to open up the use of the lobby, revealing a scale that allowed amenities and hospitality elements to be integrated into the atrium space and commercial setting.
Materials such as brass and polished pink granite applied with overriding symmetry and repeat defined both the building and the era. For its next epoch, materials in similar tones, but infused with modern patterns and geometry, inject a new history into this space while remaining fresh and harmoniously in keeping with the existing palette.
Extending building amenities
The design allows extensions of the building tenant's spaces – both office and modernized ground—focused tenant storefronts—to bleed into the public realm of the building. Conceptually, three important design ideas activate community in the space: updated and clearly defined entries, transformed atrium connectors, and an enhanced central heart for the lobby community.
A large assembly stair ties the ground and plaza floors together, restoring the visual connection between the lobby level, the plaza level below it, and the mezzanine level above. A below stair meeting room, bar-height work surfaces, moveable furniture and other amenities appeal to contemporary tenants like Google and WeWork.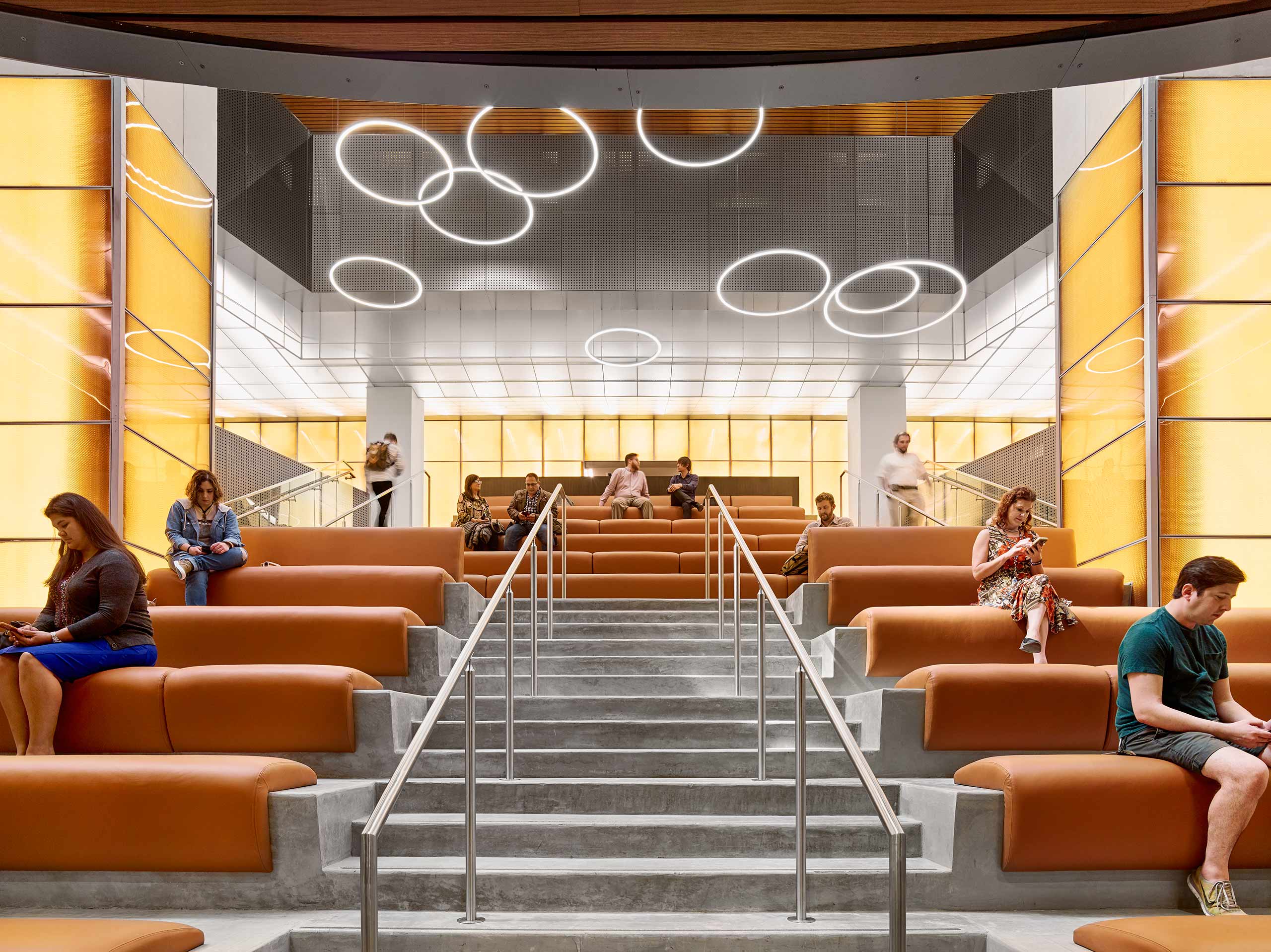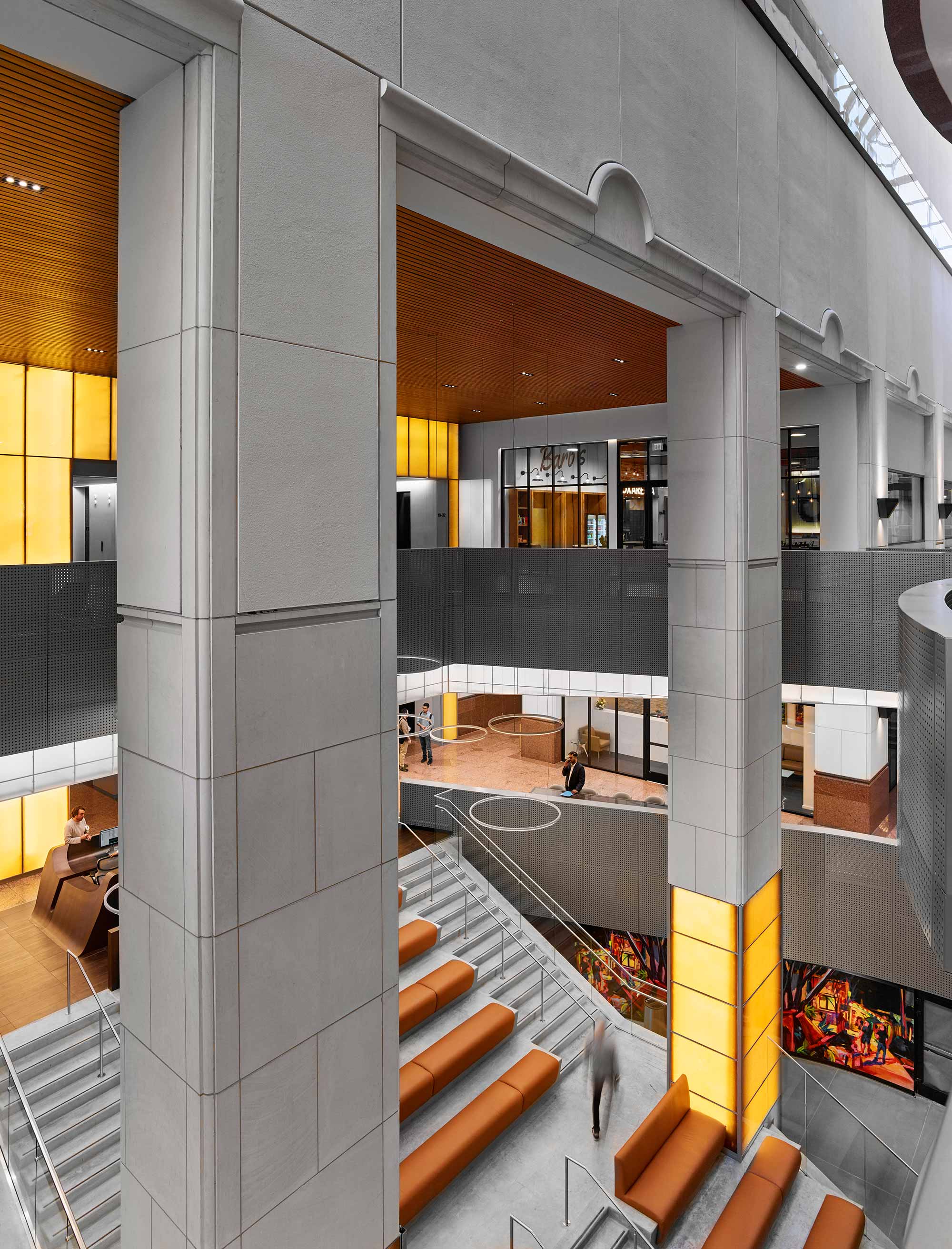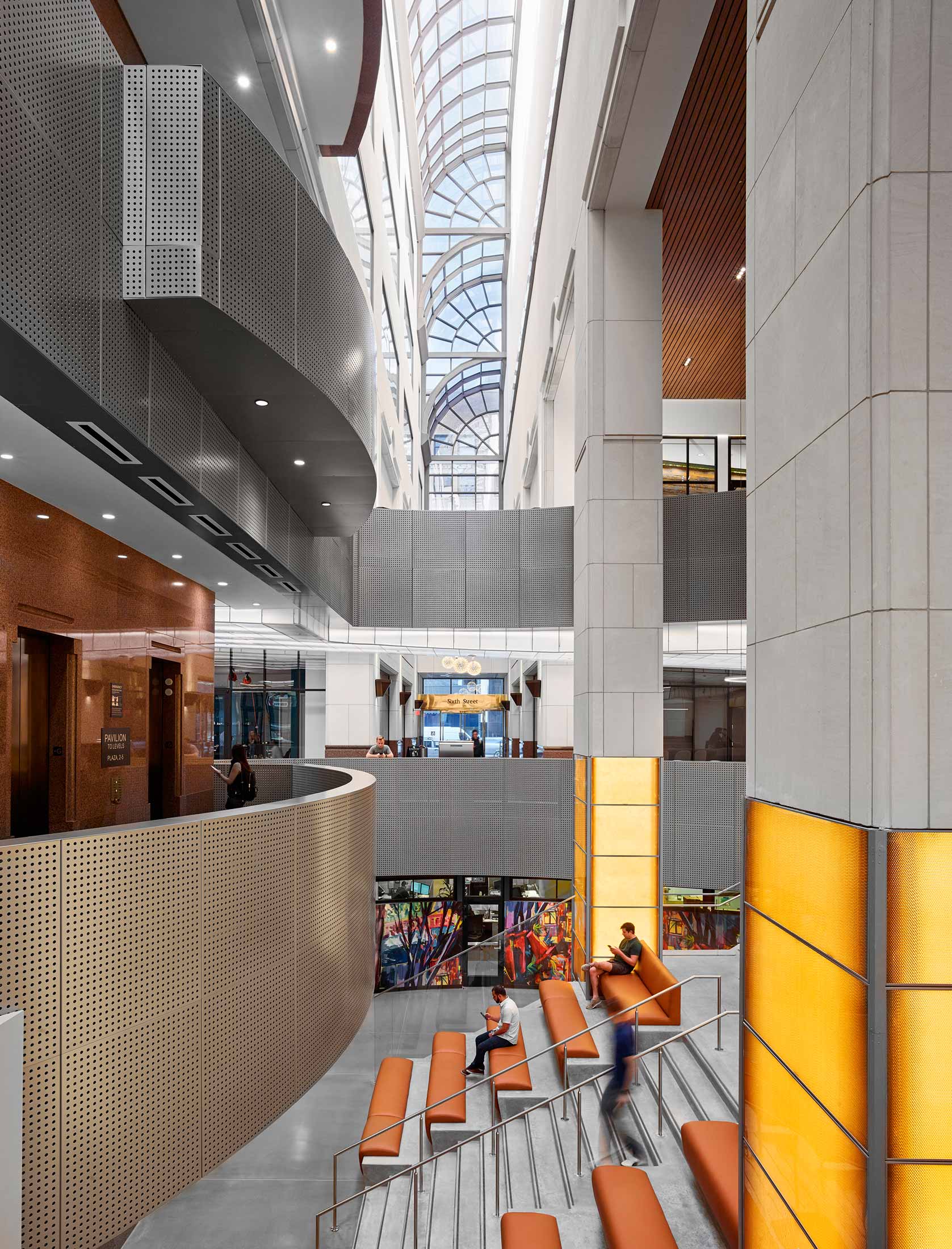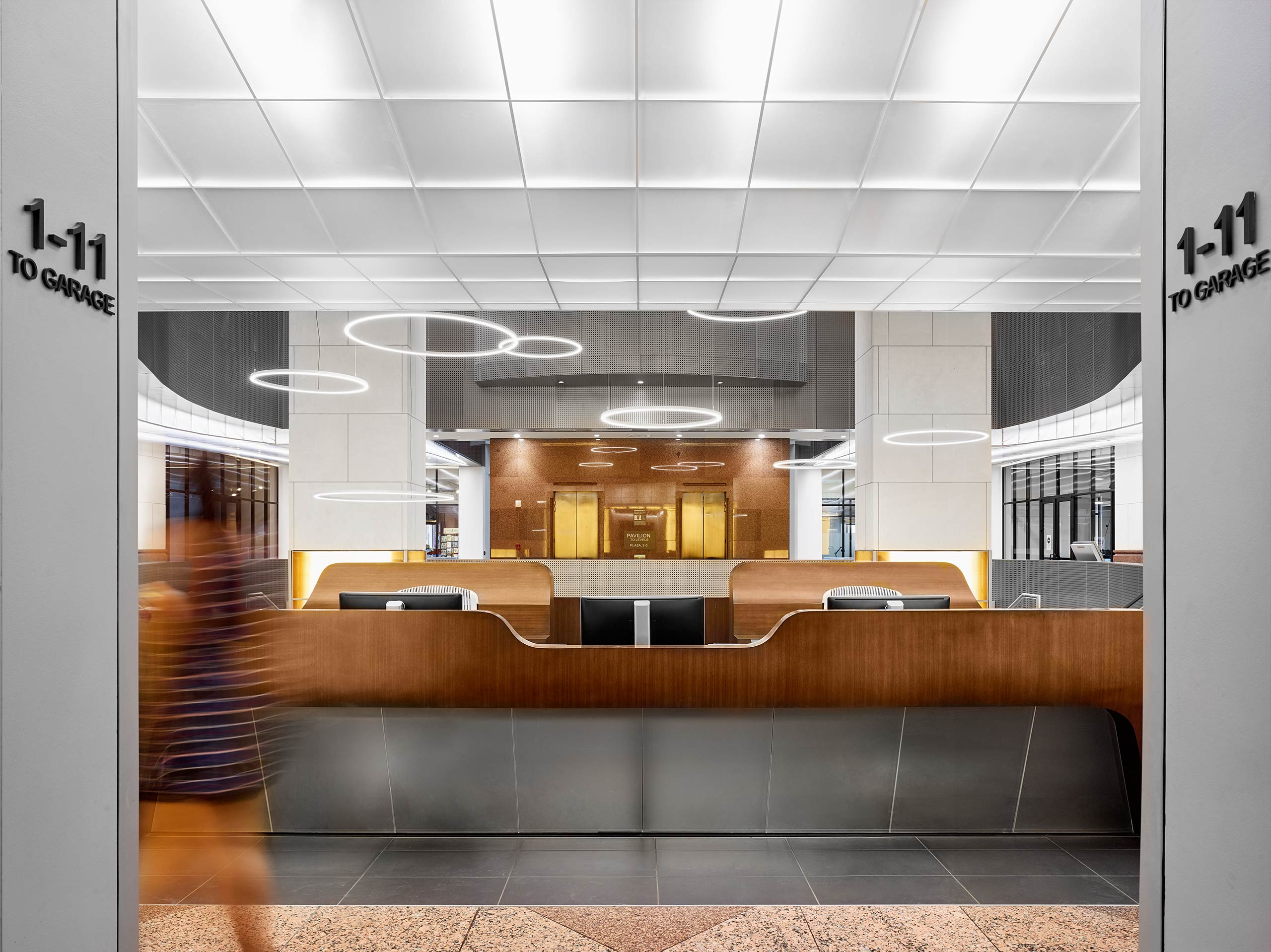 Modified finishes renew the identity from one of the early eighties to a current look and style. To tone down the polished brass finishes, we introduced new materials like illuminated acrylic ceiling panels and all-new glazing for the windows on the ground floor retail stores and mezzanine level commercial spaces. Amplifying touches like wood paneling and leather upholstery on the grand staircase and in furniture speak to the space's Texas roots, applied in modern ways to signal its bright future.