This modern barn house is a sleek take on a classic vernacular form, totally reinvented for modern living. The large space at the heart of the home is evocative of a barn's volume and minimalist forms, but with sophistication and fine details that welcome a spectrum of activity from everyday family living to gracious entertaining.
RIOS completely renovated and expanded an eclectic 1980s manor house into a sleek new barn that features the Owner's art collection and compliments an indoor/outdoor lifestyle.
The homes position on the lot, as well as the height and steep pitch of the roof, remained, while the interior layout was simplified to enhance internal circulation, highlight spaces for entertaining and for privacy, capture better views, and improve the flow between indoors and outdoors.
The original house was well positioned on the site and its orientation allowed for direct canyon views, so the building footprint was maintained.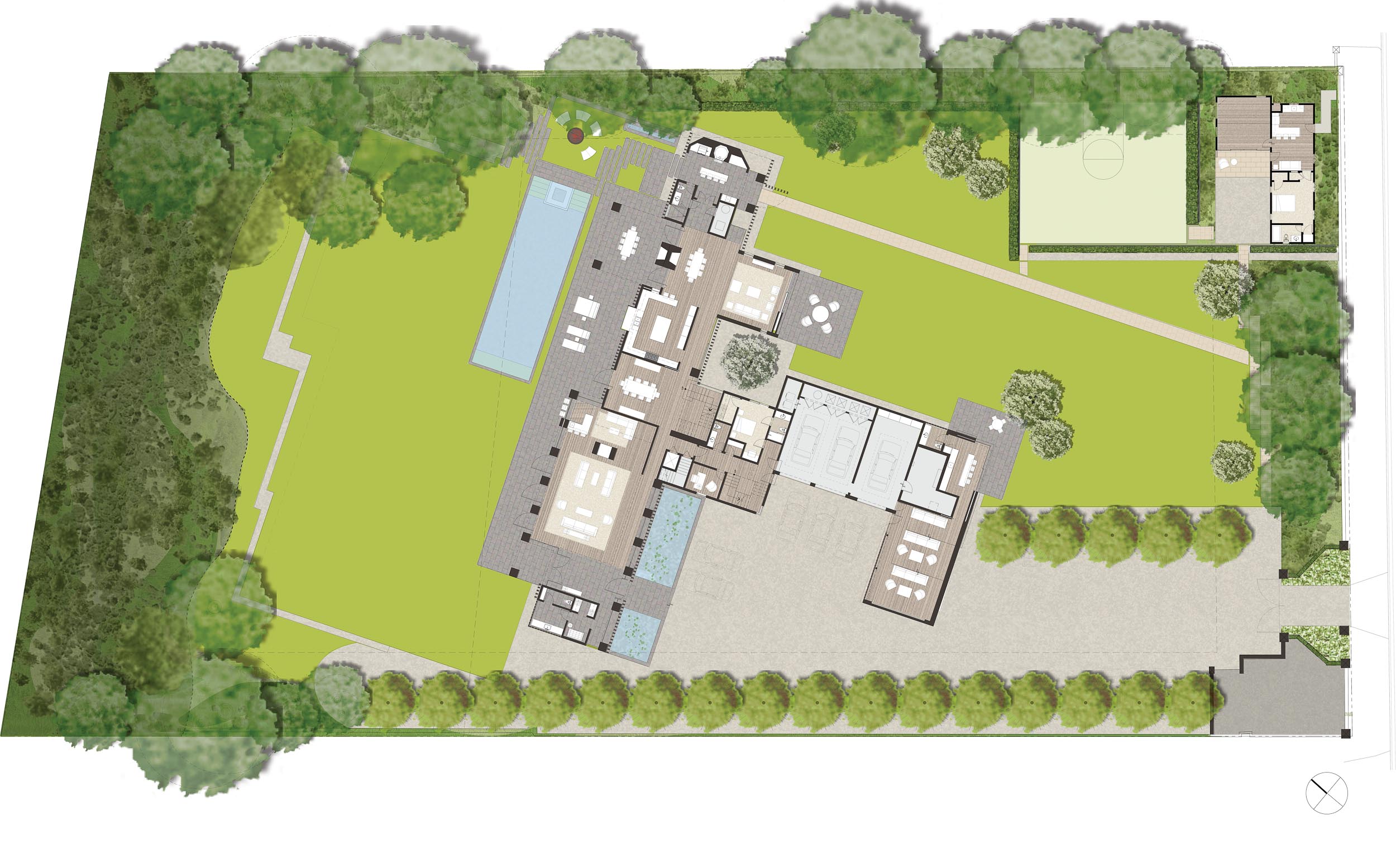 Large, cantilevered windows rimmed in steel project from gabled additions on the north and south sides of the house to float over the expansive lawns
Original masonry chimneys were rebuilt to current seismic standards and internal gutters hidden from view to maintain the home's taut profile. The resulting design reinterprets the traditional barn vernacular through modern simplicity and transparency.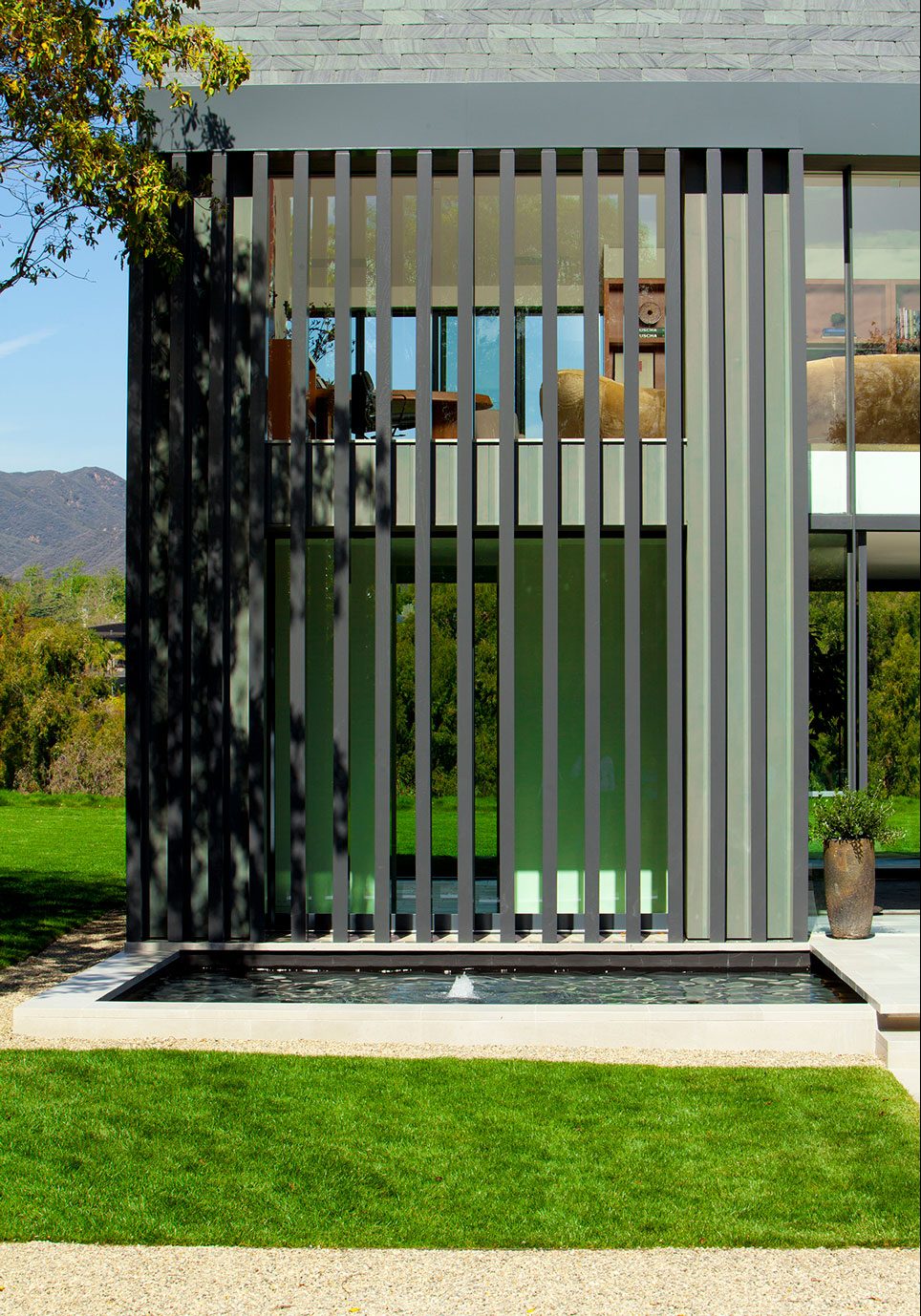 Muted tones of grey slate roof tiles and tongue-and-groove siding replace the original exterior rough cut rock materials. New expanses of glass are screened from direct sunlight by line of vertical, aluminum fins forming a continuous, two-story brise soleil and privacy screen at the motor court.
Sophistication and fine details welcome a spectrum of activity from everyday family living to gracious entertaining.