Mercado el Alto has evolved since its inception as a marketplace nearly 100 years ago, first with a 1960's infill of the open center in the concrete roof, and later a 1980's repositioning as a destination for Poblano street food and mariachi serenades to help the neighborhood lure tourists from the Baroque Centro just across the city's main thoroughfare.
The next evolution for Barrio el Alto's Mercado is conceived as a landmark drawing on the unique landscape of Puebla, which sits in a valley beneath one of Mexico's highest volcanoes, and reflecting its culture through a contemporary approach to local building forms, materials, and craftsmanship.
The design preserves the 1930's façade with its stepped parapet and arched openings, but reimagines the program as a microcosm of the city and its iconic surroundings.
New Iconic roof sculpts spaces below
Lush rooftop gardens composed of native plantings surround mezzanine seating areas encapsulating occupants in the landscape
Market Hall Organization: Vendors and circulation corridors as urban blocks and boulevards surrounding plaza with bar as central fountain within the existing market shell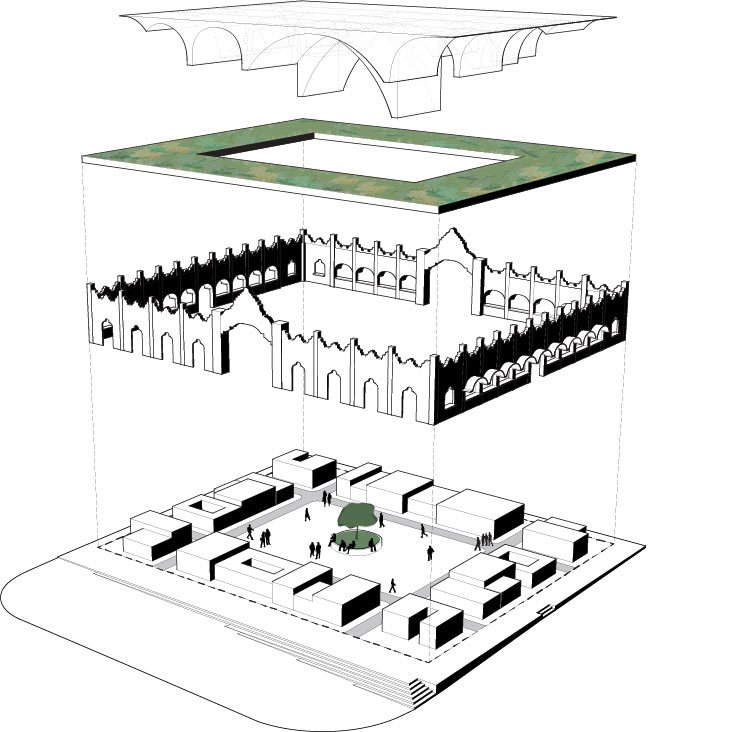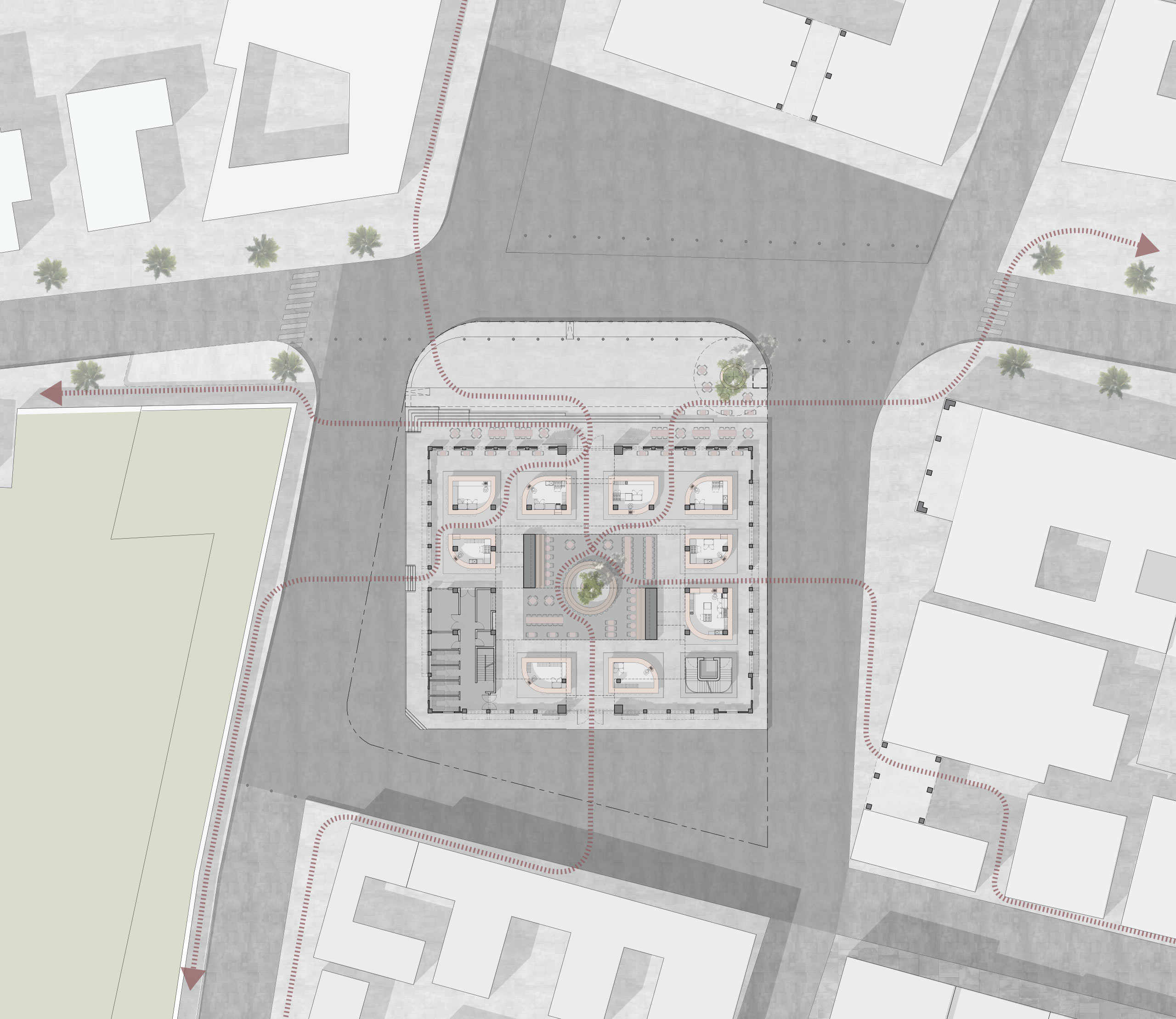 The open-air ground floor blends into the urban fabric with a vendor layout recalling the pragmatically formal planning of colonial towns and connecting into the public open space outside which is being reframed as a pedestrian plaza.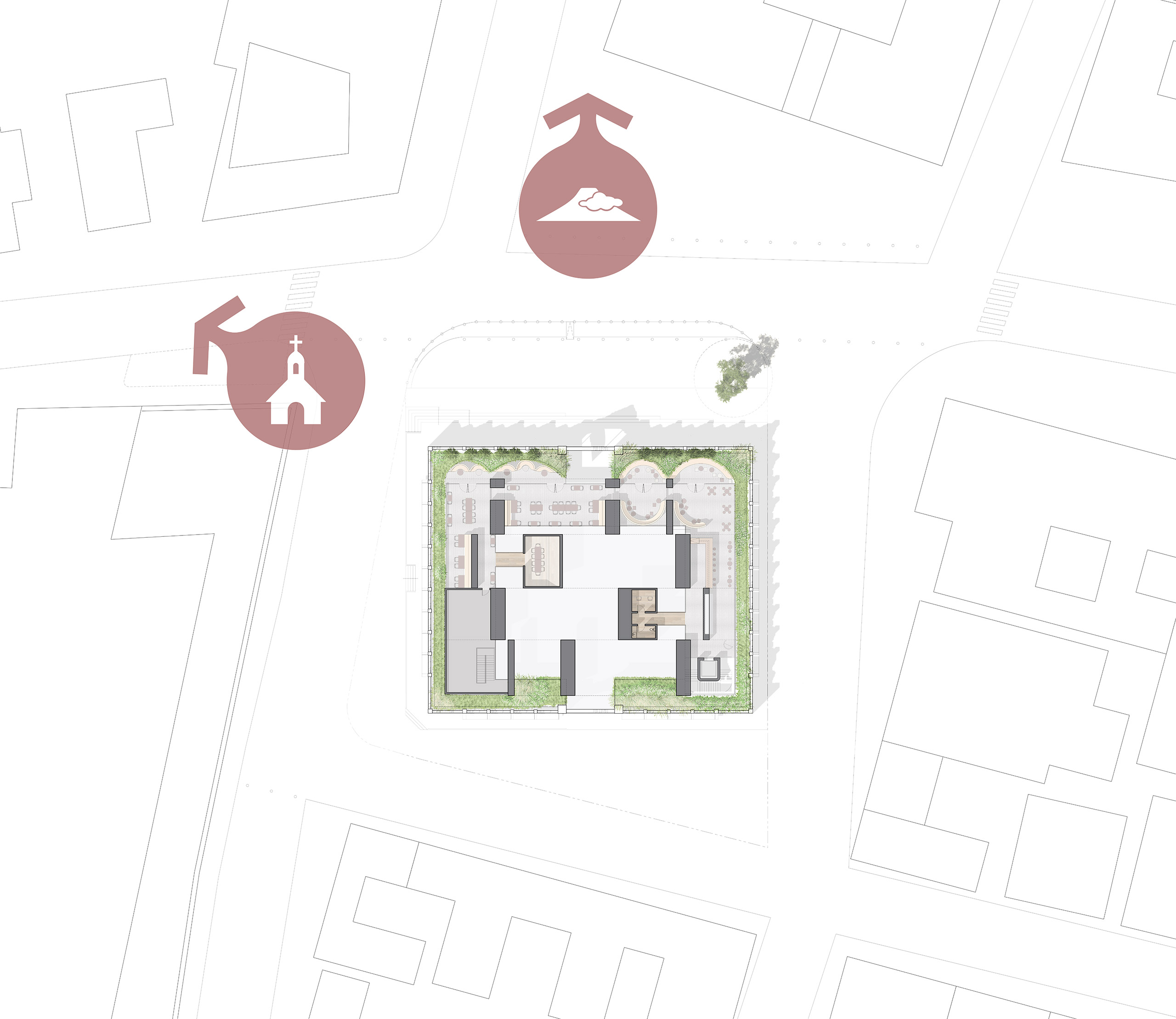 The new mezzanine is elevated for views of the numerous chapels and distant highlands whose immense biodiversity is represented in the native perimeter planting shaping the seating areas. 
A new roof hovers above it all like a cloud, recalling those constantly at the peak of Popocatepetl. Riffing on the arcades typical to local buildings, the roof form exaggerates and layers arches in an offset cadence, creating a dynamic ceiling that descends to the mezzanine and ground floor alike, gently framing rooms and connecting occupants to distant vistas.