East Valley Senior Center
A Community Gathering Place Inspired by Local History
The Sherman Oaks East Valley Adult Center evokes both the San Fernando Valley's agricultural past and its transformation by the postwar housing boom. The 17,600-square-foot project reprises the optimistic architecture of signature mid-century modern housing in the East Valley, while its exterior color palette of green, yellow, and pale-blue vertical panels suggests the Valley's once-famed produce industry. 
The complex comprises three main structures: multi-purpose hall, classroom pavilion, and administrative building.  The multi-purpose hall houses the 3,181-square-foot partitionable main room for meetings, large classes, lectures, and theatrical presentations. The other structures house administrative offices, three classrooms, a library, fitness room, computer room, game room, kitchen (for senior nutritional programs), and lounge.  
There is 7,500 square feet of colored concrete paving outside the main multi-purpose room, part of which underlie a new shuffleboard installation shaded by several of the 56 newly planted trees at the facility. Outdoor walkways are also shaded under extensive overhangs with climbing vines  providing natural shading and delineation.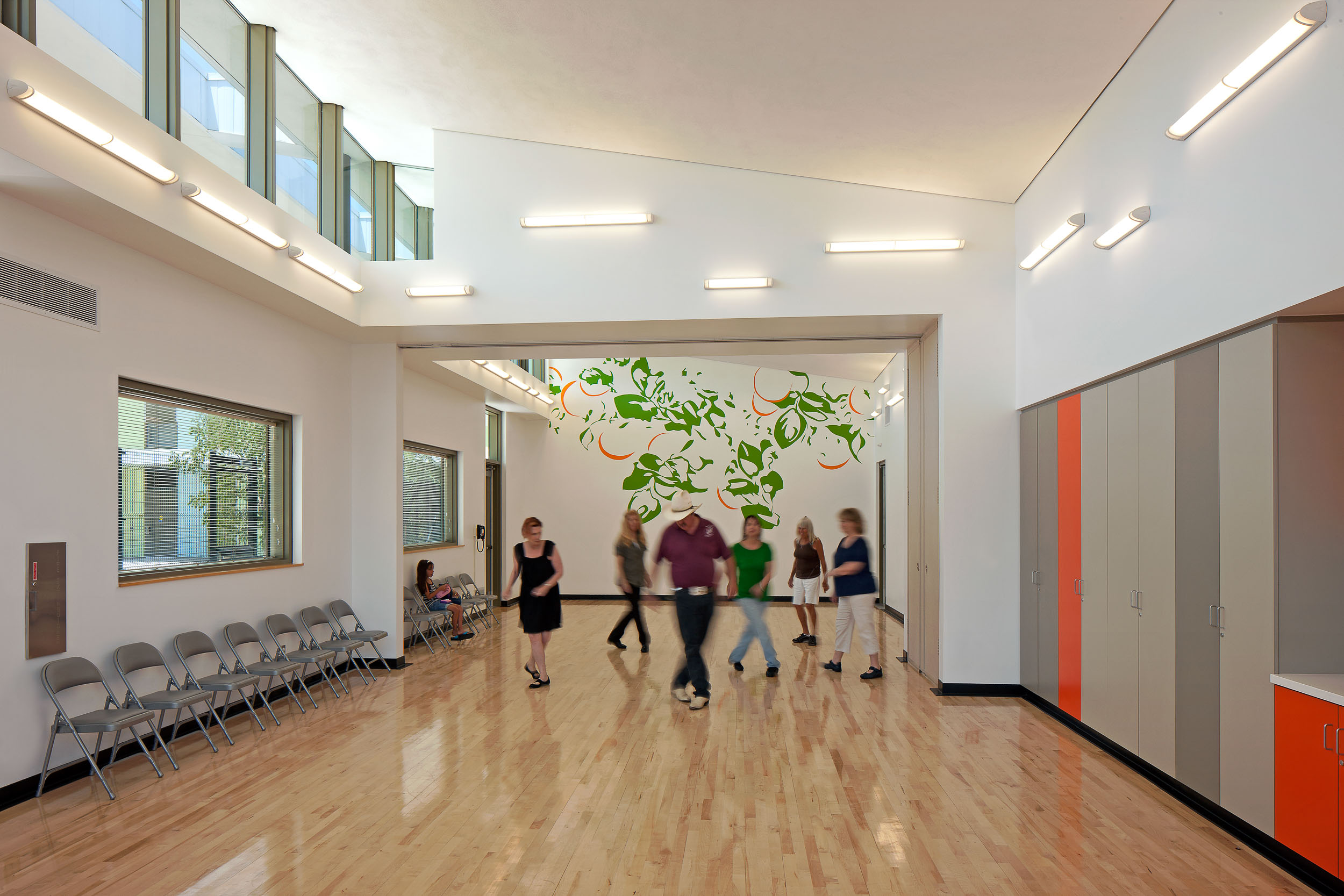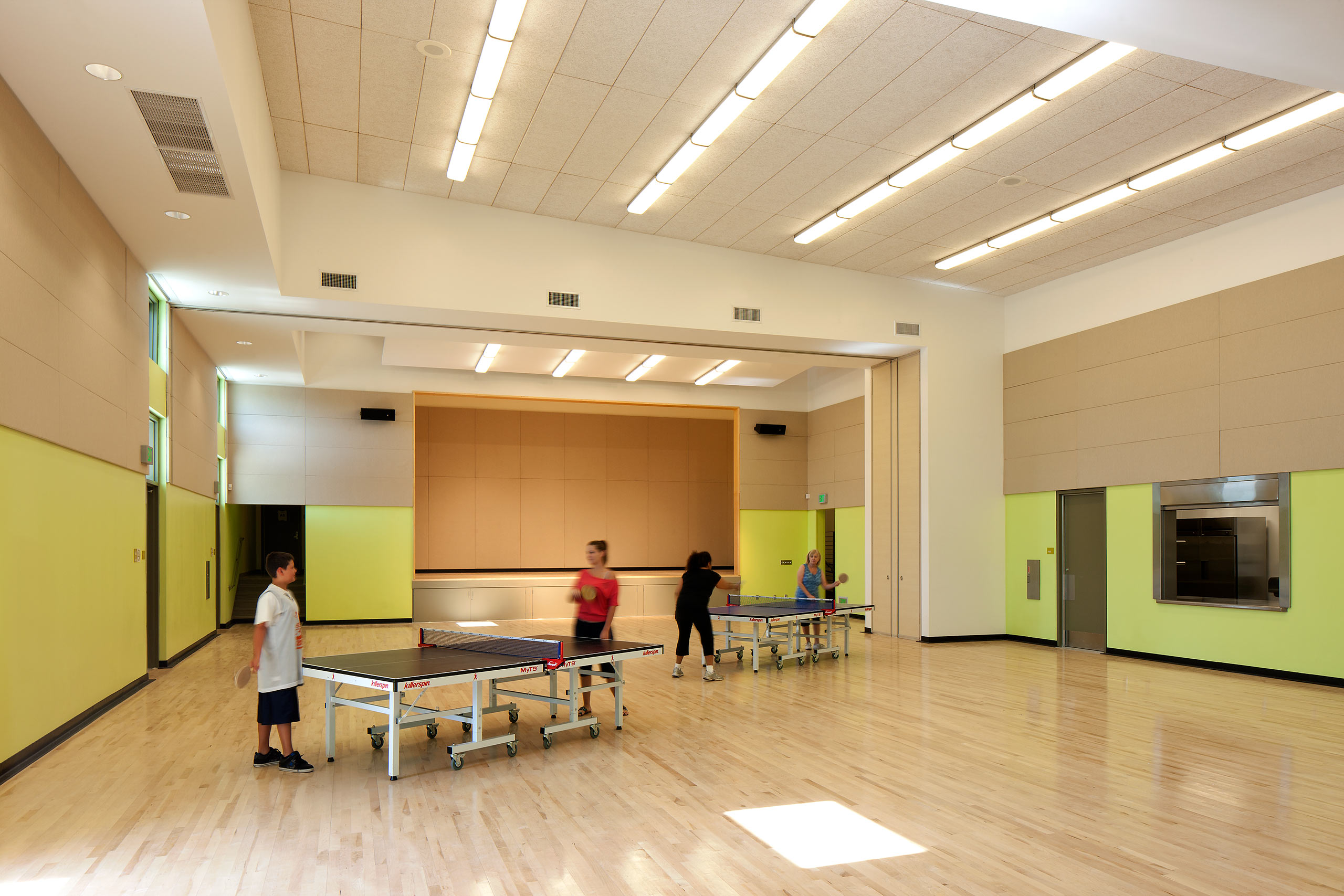 While greens and blues define the walls of the Center facing the park, a copper-and-white stripe pattern defines the walls facing the street away from the park. The broad panels of color, combined with angular roof overhangs and low-rise massing, echo the lines of nearby mid-century modernist housing, and help the structure fit into the neighborhood. The Center's massing also creates a ceremonial gate and entrance into the park, admitting seniors and others through a securable perimeter fence.