An Amenitized and Accessible Modern Workplace
101 South Marengo is thoughtfully designed to allow productivity and creativity to thrive. Located within the heart of historic Old Pasadena, RIOS reimagined the 5-story office building inside and out to attract tenants with improvements to the exterior façade and the addition of a new internal courtyard. The project, for Atlas Capital Group, transforms the white, windowless rectangular building into a healthy and enjoyable workplace with wellness features.
Originally designed by the acclaimed American modernist Edward Durell Stone in 1974, the redesign preserves the character of the authentic travertine with visually striking moments while uncovering opportunities that allow for natural light and fresh air.
101 South Marengo becomes a living, breathable building with operable windows and floor-to-ceiling views, abundant outdoor areas, and an internal open-to-the-sky courtyard.
Wellness in the Workplace
RIOS' vision to create a green workplace encompasses 80,000 sq. ft. of plazas and gardens. The central atrium creates a feeling of openness and is landscaped with mature trees and native California riparian species. 
The building feels sophisticated while still offering the utmost flexibility. Large floorplates suit any kind of programming, escalators provide easy and direct access to each floor, and oversized elevators. 
Each tenant also has their own dedicated fresh air. The VRF HVAC system offers energy and cost efficiency, zoned heating and cooling, and quiet, consistent air flow.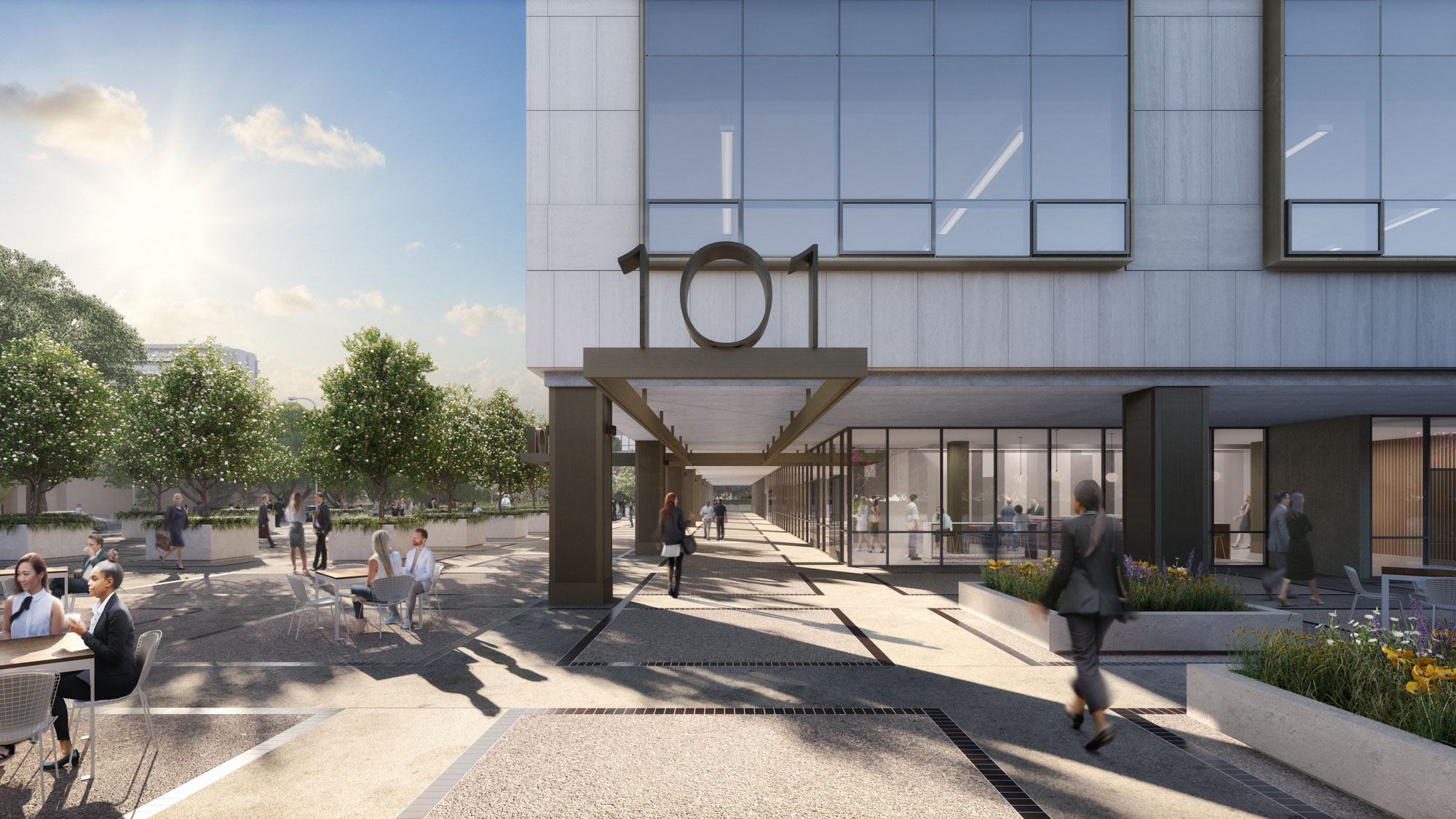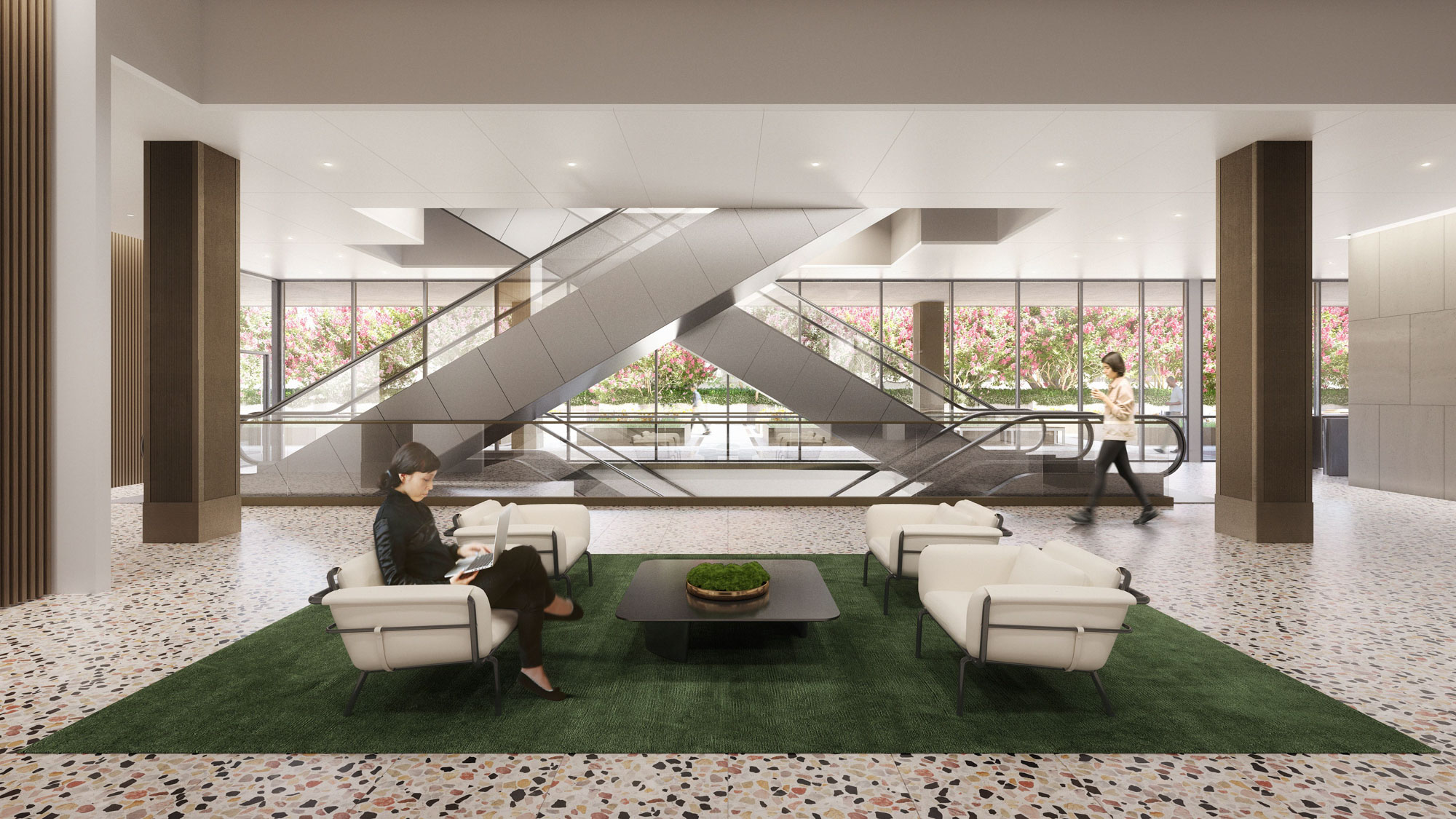 RIOS is salvaging and repurposing the existing travertine façade in two different parts of the new design: A sculptural planting element in the new exterior courtyard planters, and a three-dimensional lobby feature at one existing elevator bank. Glass Fiber Reinforced Concrete (GFRC) panels emulate the color palette and natural movement of the travertine. 
With a fitness center, multiple break out spaces within the garden plaza, an internal courtyard for respite, and on-site parking, 101 South Marengo offers an abundance of amenities suited perfectly for the modern workplace.