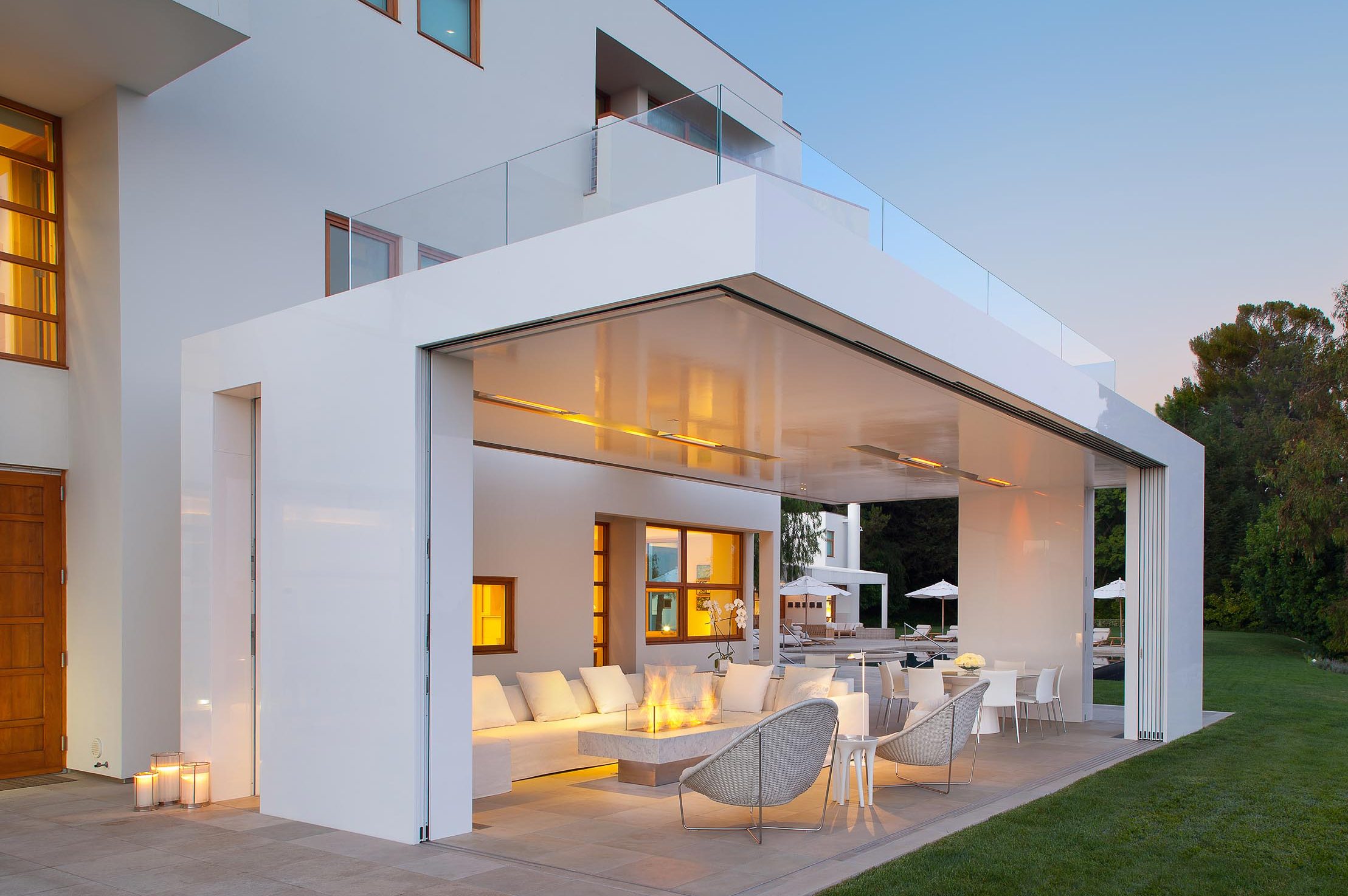 Q&A on Air Frame Pavilion with Creative Director, Sebastian Salvado.
What was your inspiration for this space? 
"The aspiration of the Air Frame Pavilion was to provide our client with the ultimate indoor-outdoor living space. Inspired by the strong geometry of the main home with the design intent to embrace the Southern California climate, the Pavilion maintains exterior circulation and frames dramatic 180-degree views of the city and the ocean from its hilltop perch."
Can you tell us a little about the architecture?
"The material, size, and form of the Pavilion are all purposefully designed for its use, but also informed by its unique position within the site.
The structure sits between the main house and the view on a stone terrace, providing exterior circulation around the house. Its minimal structure–a ¾" thick seamless steel plate skin with an automotive finish–and refined detail allow for fluid movement and views through the space.  
The Pavilion's seamless and structural skin give it an abstract, sculptural appearance, making it feel object-like and a part of the collection of sculptures on the site.
The open-air room can also be fully enclosed with its the functionality to adapt to every climatic condition utilizing motorized shades, doors, and two kinds of heating systems to make for a highly adaptable and enjoyable space year-round."