We design spaces that spark scientific research and discovery by connecting amenities with high-performance laboratories.
We design for media and entertainment by transforming the original studio lot model into a complete paradigm for the creative content campus.
We work beyond boundaries to inventively combine disciplines and amplify the impact of design.
We design places that are rich in character, culture, and social life while being unique and identifiable places in the world.
Our residential practice, RIOS Home, is dedicated to creating spaces that elevate everyday moments.
"The ways we inspire and encourage innovation at RIOS allows for teams to discover ways to reinvent project collaboration and delivery."
"As creative thinkers, we are agents of change using a gentle force in the quest for beauty, listening to the unheard voices of chosen places."
We amplify the identity of a place with landscapes that are exuberant, multi-sensory, and dynamic.
Our vibrant office culture
We prioritize originality, joy, inclusivity, diversity, and an attuned vision to creative problem-solving. Learn more about our practice.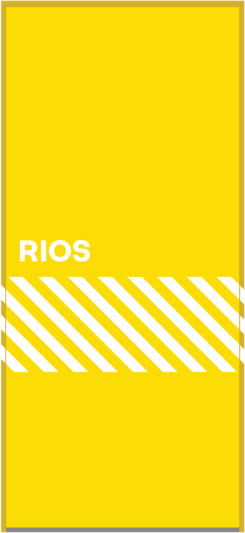 See what we create behind the yellow door.
Receive the latest news from RIOS in your inbox.