First Impressions
Toluca Lake Residence
Toluca lake, CALIFORNIA
Because the Toluca Lake Residence sits on a flag lot, it doesn't present a first impression to the street. So to give it an enchanted quality befitting the Hollywood studio executive and his family who live there, we designed a theatrical entry sequence.
We edited the landscape surrounding the home to reveal the grandeur of several magnificent redwoods and sycamores at the bottom of the adjacent creek bed. A vegetable garden, a playhouse, and an outdoor dining patio with a Texas-sized multipurpose barbecue grill lend homey touches.
A 200-foot-long hedge allée ushers visitors onto the property, where they are greeted by a massive pine tree at the corner of the house. We removed the classical columns from the portico, replaced the brick from the Georgian façade with stucco, and added oversize 17-foot shutters to give the home a more modern, streamlined look.
Focal Point
We left intact the bones of the 10,000 sq.-ft. home's interior, retaining the old school warmth. But we refinished the wood floors, replaced all the doors, and added a custom-milled curving staircase that now serves as the focal point of the main floor. The stairway alone took eight months to design and another 10 months to build and install.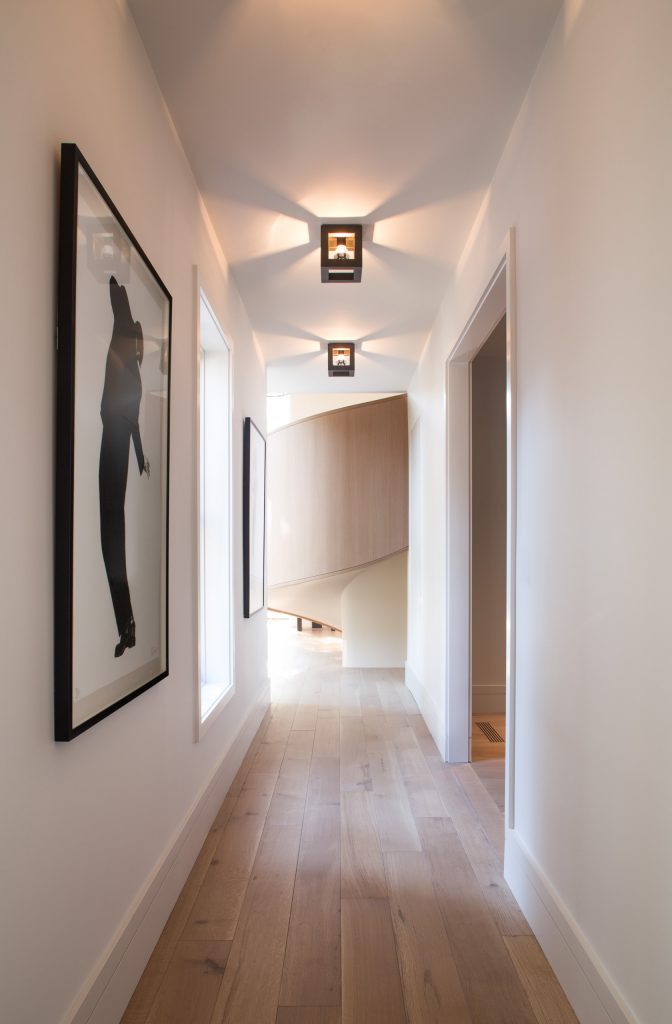 Rich and warm interior colors and finishes throughout tie the homes diverse spaces together. In addition, spaces such as a new screening room and a man den off the living room complete the picture of a home that functions equally for family and guests.