Jihua Street Shuijing Nine-Year Education School
Engaging Village-inspired Campus Design
RIOS' submission for the Jihua Street Shuijing Nine-Year Education School Design Competition embodies a synthesis between education and nature. Our concepts provides a rejuvenated and inspiring experience for the elementary and middle school learning environment. The design aligns with Shenzhen's Longgang District's vision for its future development while preserving elements of its historic culture.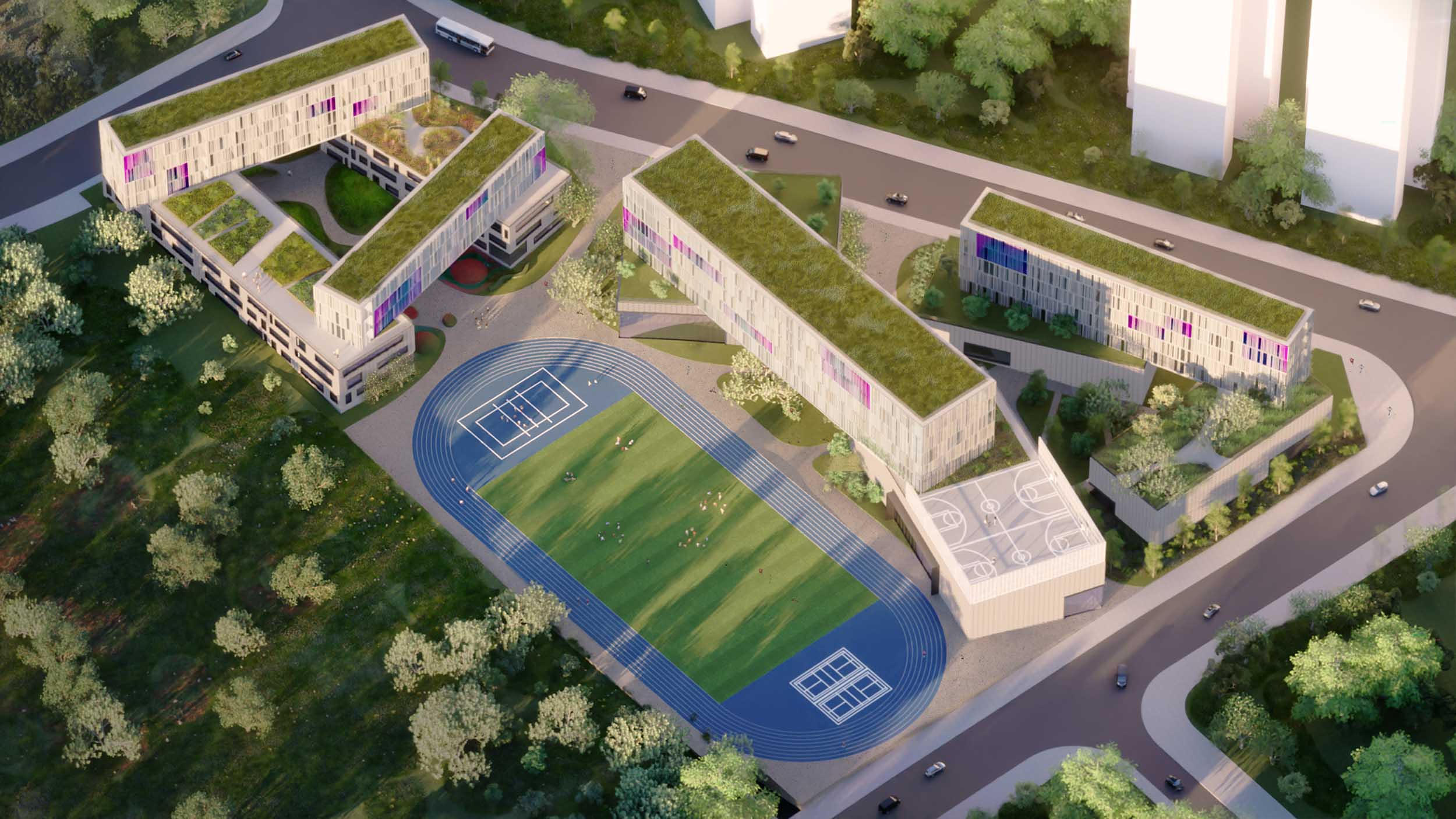 Situated along an ecological corridor between two urban parks, the school becomes an extension of its surroundings and invites nature inside. Courtyards, terraces, and open spaces are interwoven into the buildings to create a harmonious flow that encourages outdoor learning opportunities.
The site also includes various gardens, gathering lawns, and interactive playgrounds to encourage discovery and play. To enhance ecological sustainability, the planting palette thoughtfully comprises indigenous species such as Camphor trees, weeping figs, and flowering plants, creating a vibrant pollinator path in dialogue with the surrounding parks.
Inspired by traditional Hakka architecture, the educational campus creates a small village-like concept with courtyards and interconnected pathways that promote student interaction.
Prioritizing sustainability goals, the buildings are elevated to preserve the ground plane for water percolation and groundwater recharge. Each structure has a terracotta base which connects the site to its local history and produces a heat sink effect. Narrow frames, operable windows, and balconies are implemented to optimize natural light and ventilation. On a material level, the inclusion of colorful, dichroic glass windows adds a touch of joy and modernity.