This home is literally wrapped in love. The Hebrew word for love, Ahava, forms the pattern in the corrugated aluminum screens that float around the house, creating a peaceful, veiled space within. The front yard is planted as a meadow and is full of native grasses and flowers.
The House of Love is designed to accommodate a multi-generational family. Its lowest level contains a garage, storage, and utility spaces, as well as a two-bedroom apartment with a separate entry to allow the owner's children and their families to come and go independently. The top level of the house is the owner's suite and includes guest bedrooms and an office.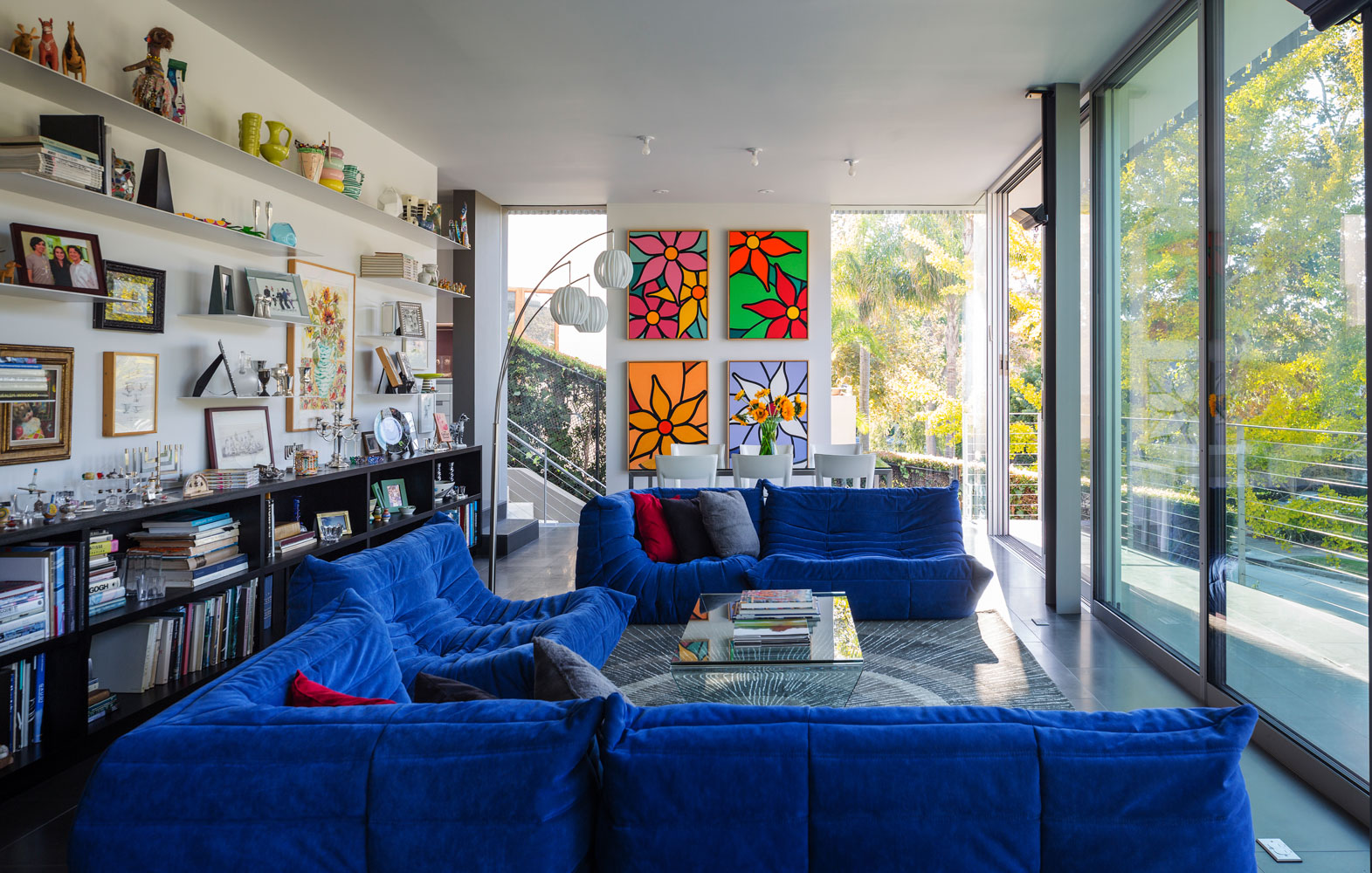 The middle level is the heart of the house, where everyone can come together in one large open space that flows into the garden and around the main stair. A large living and dining area is poised above the street frontage on one side, with the owners' "Memory Wall" on the other side. On the opposite side of the "Memory Wall," a two-story volume living area is flanked by the kitchen and gym and is integrated with the backyard grotto. Corners are cut away to create an open space that emphasizes an indoor/outdoor lifestyle.
A large motorized skylight is placed above the main stairway. In addition to bringing daylight into the center of the house, the skylight draws air through the whole house when it is open, naturally ventilating the home all year long.